I am so excited to share with you a new sensory play recipe! This fluffy pumpkin spice slime smells amazing, feels incredible, and we can't stop playing with it! It only needs a few ingredients and you can make this in under 10 minutes.
Disclosure: This post contains affiliate links.
Here's What You Need for Fluffy Pumpkin Spice Slime:
3 heaping cups of shaving cream (regular with no special scent)
2-3 drops of orange gel food coloring
1 teaspoon pumpkin spice seasoning
1/2 cup Elmer's glue
1/2 teaspoon baking soda
1 tablespoon saline solution + more as needed (make sure the ingredient list includes buffered saline)
bowl
spatula
cutting board or mat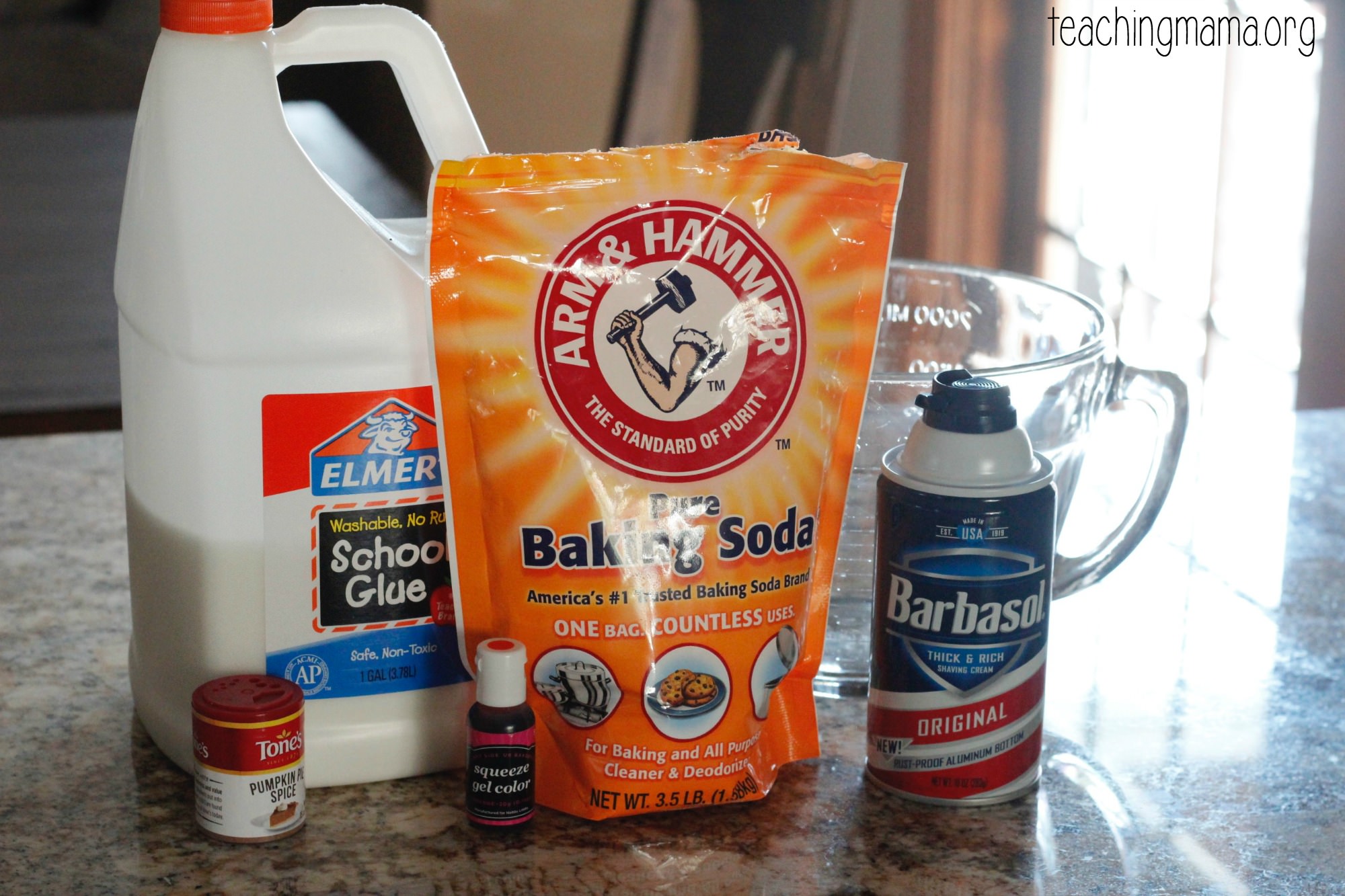 To make this awesome fluffy slime, just follow these simple steps:
Pour three cups of shaving cream into a bowl.
Mix in a few drops of orange gel food coloring. I found that gel gave me the best coloring. I tried liquid food coloring and it turned out pinkish-orange.
Sprinkle in 1 teaspoon of pumpkin spice seasoning to add a lovely scent!
Pour 1/2 cup of glue into the bowl along with 1/2 teaspoon of baking soda. Mix really well.
Stir in 1 tablespoon of saline solution. My kids call this the "magic water" because this ingredient is what makes the ingredients turn to slime!
At first the slime will be pretty sticky. Don't give up! You need to squirt some more saline solution onto it and knead it on a cutting board. I like to squirt the solution onto my hands and the mat before I knead it.
After it's not sticky, you can play with it!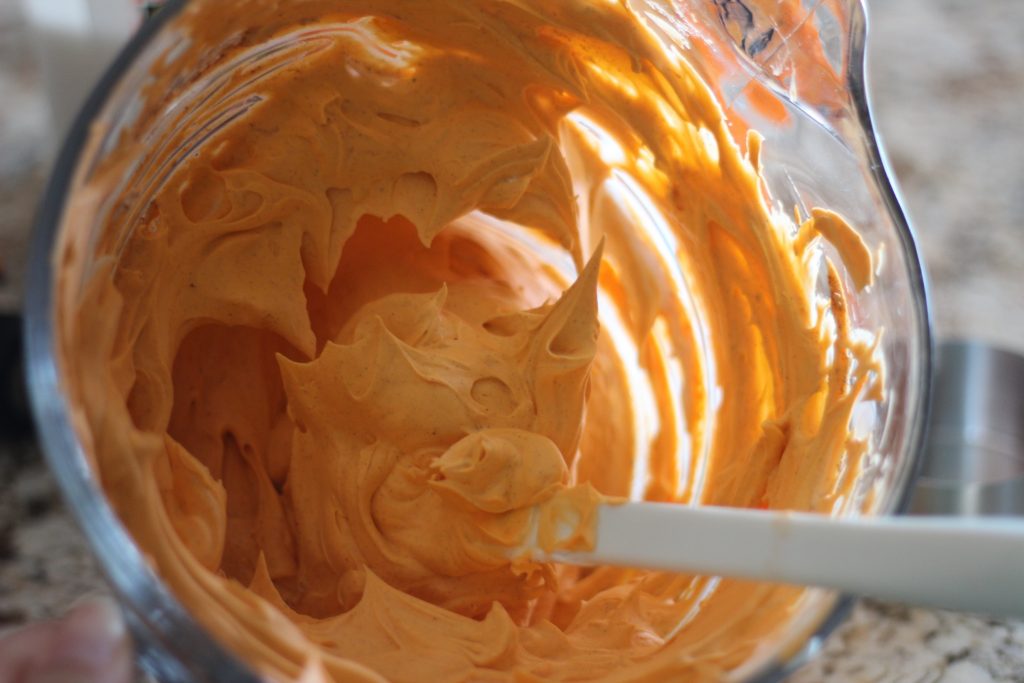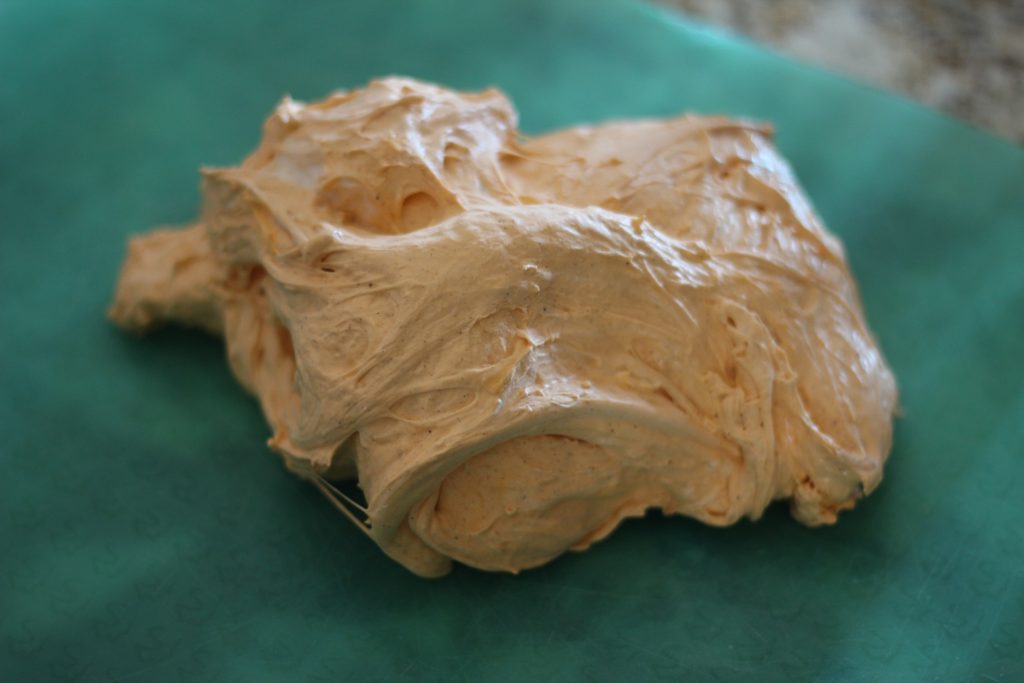 This stuff is so fun to play with! It's squishy, fluffy, and smells great!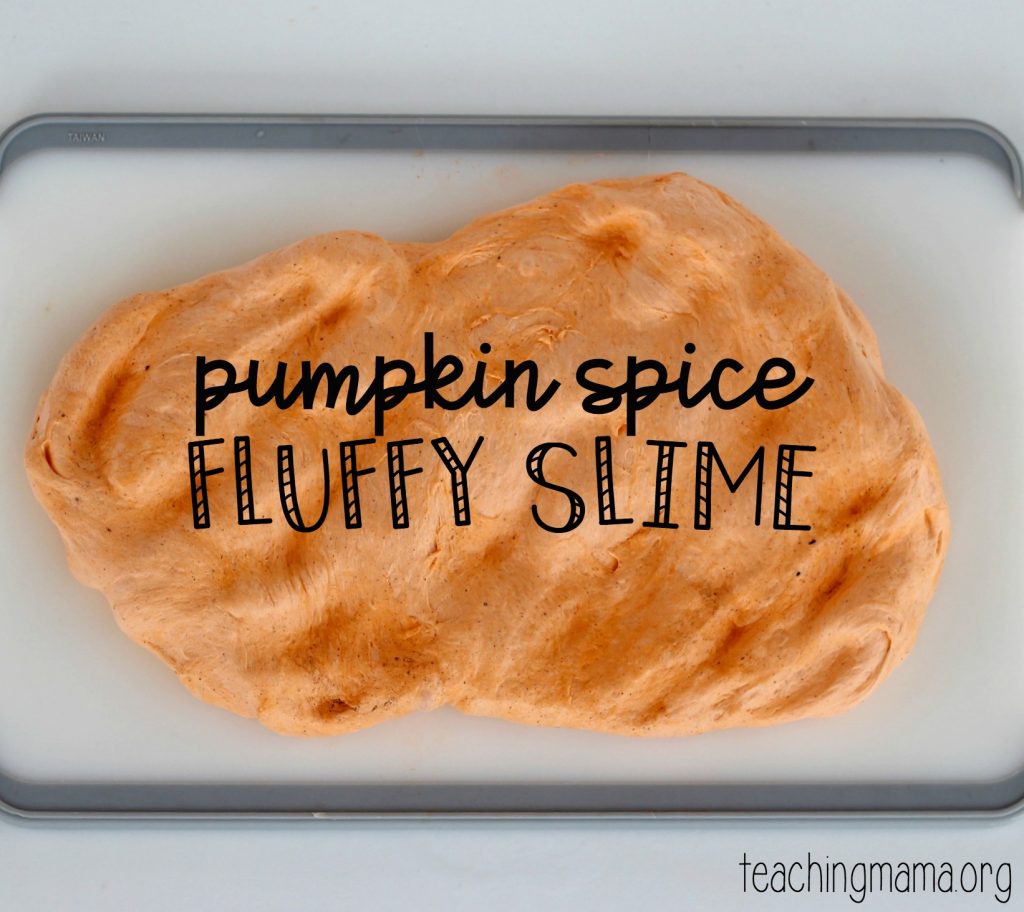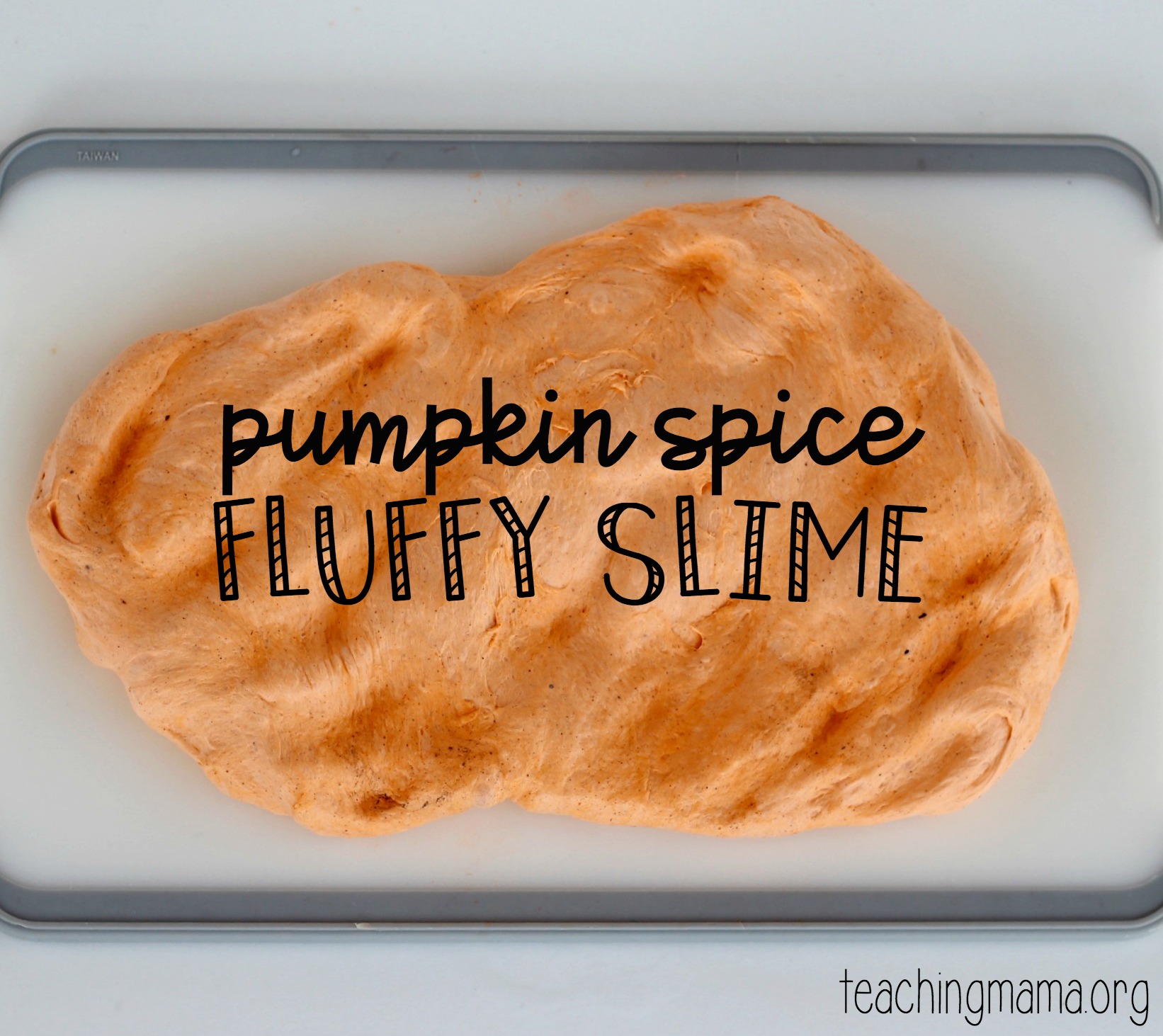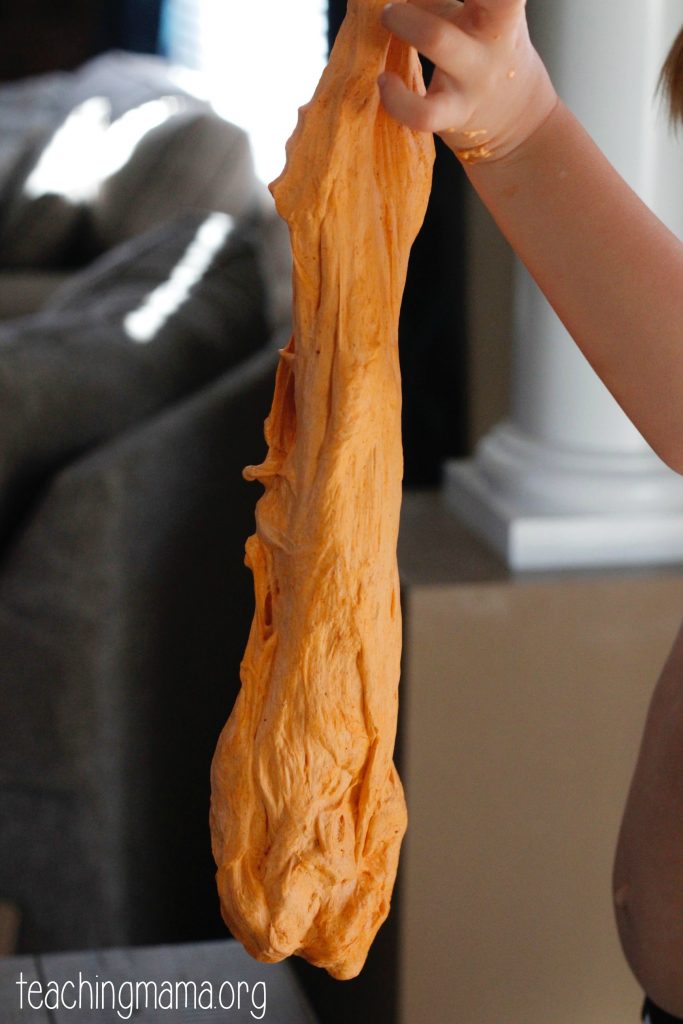 It's a perfect activity for fall! Smells like pumpkin pie!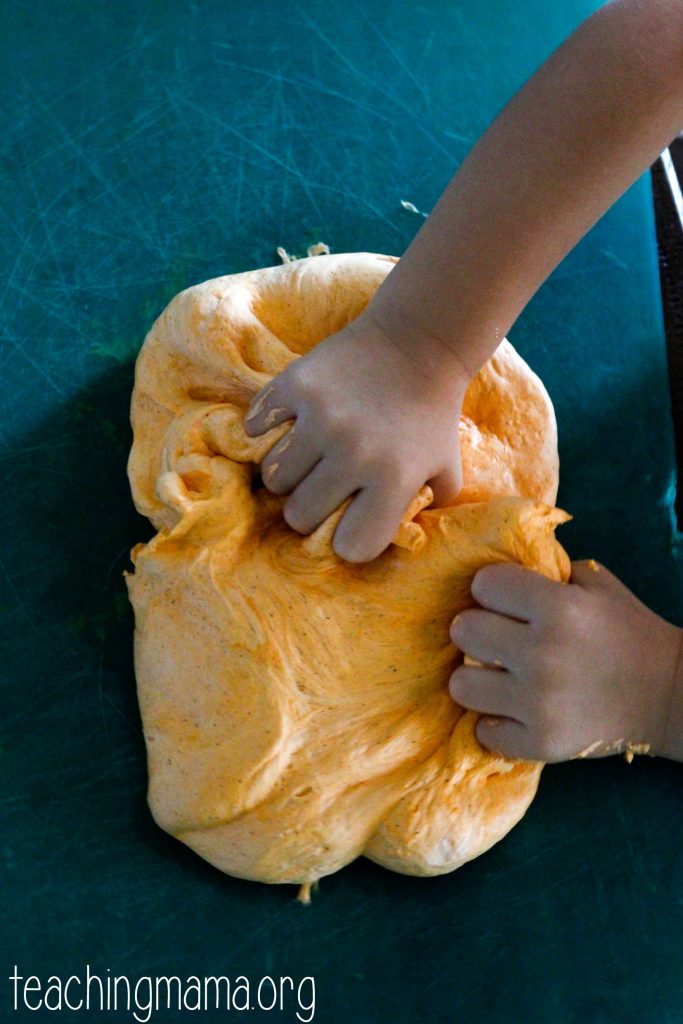 My little guy loved playing with it and it kept him busy for a long time!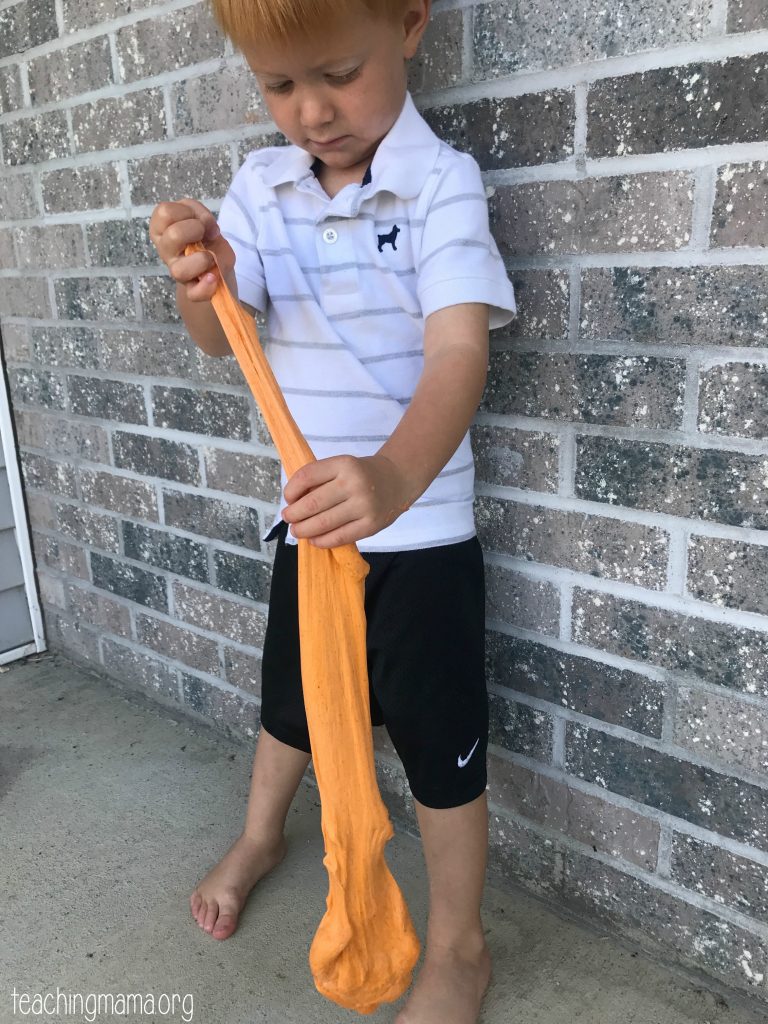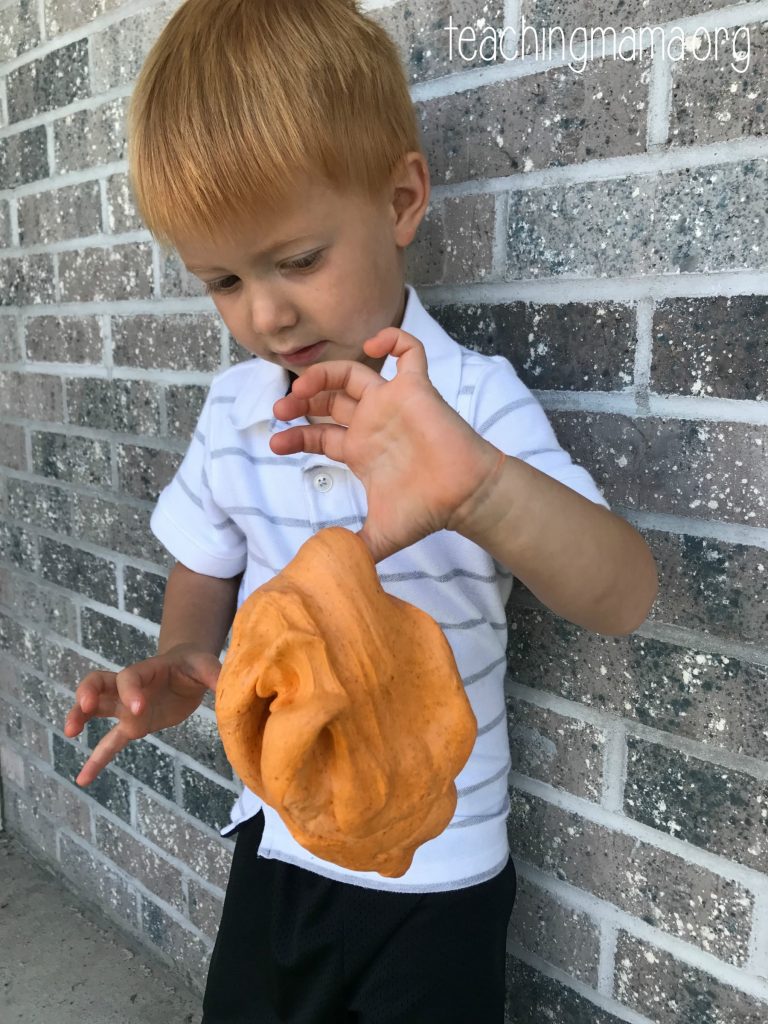 After you're done playing with it, store in a sealed bag. It will last for 2-3 days.
Check out my video about how we made it here:
Will you try this slime out?!