It's September, which means it's apple season! We will be doing a lot of apple activities this month for preschool. One new activity we just did was making and playing with apple-scented slime! It was fun and easy to make!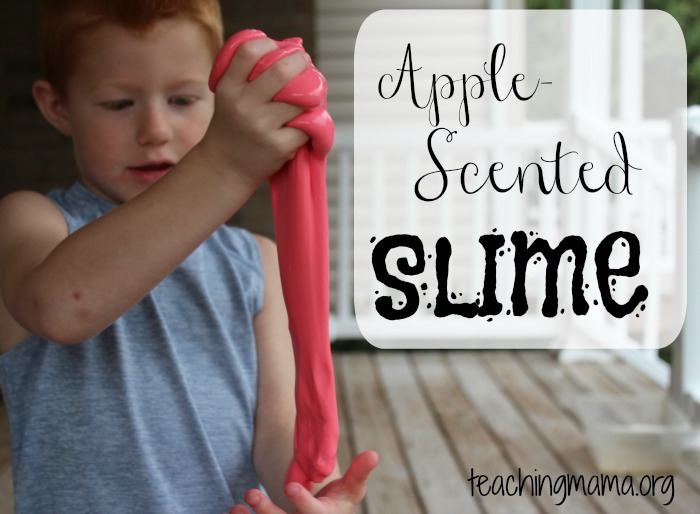 Here's what you need:
1 bottle of white liquid glue (I used 4 oz. Elmer's glue)
1 cup of water (and 1/2 cup of water later)
1 tsp. of Borax laundry detergent
food coloring
apple flavor
I used apple flavor that I found at Hobby Lobby (in the cake section).
To begin, just mix 1 cup of warm water with the 1 tsp. of Borax. Stir until the Borax dissolves. In a separate bowl, mix the bottle of glue, 1/2 cup of water, apple flavor, and food coloring. Then slowly pour in the Borax/water mixture into the glue mixture. Stir until the slime forms. Then I use my hands to get it all mixed together. (Sometimes slime doesn't turn out great. For troubleshooting, check out this post!)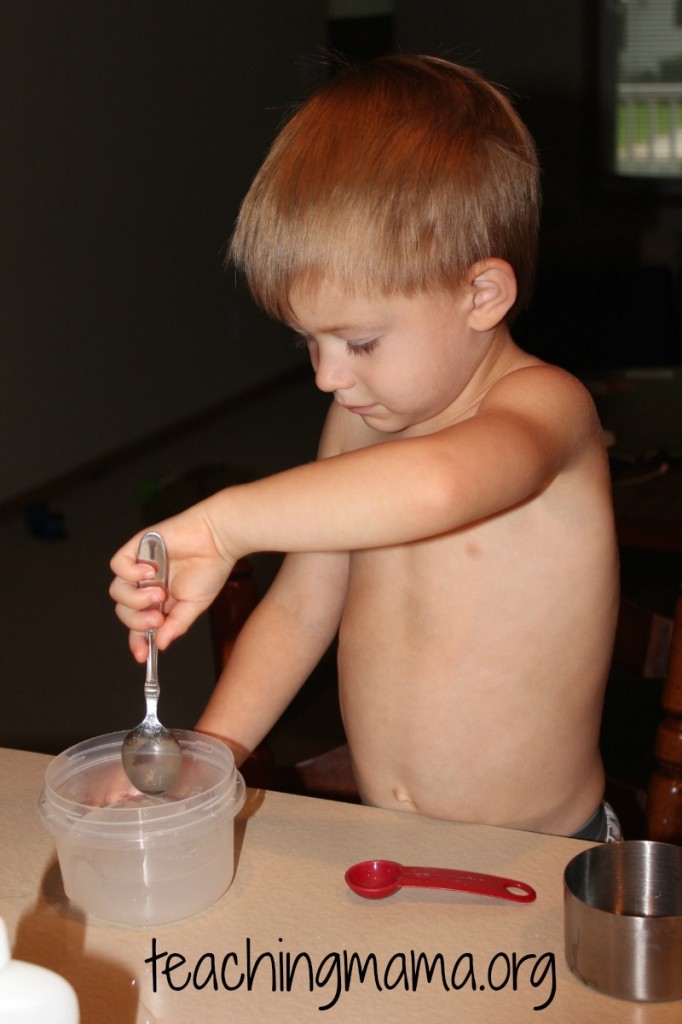 We made two colors of apple-scented slime: red and green!
It didn't take long for the boys to start exploring and playing with the slime! They were obsessed with playing with this slime. It smelled great and it felt awesome. I think it's a great sensory activity!
Wes loves the color green, so of course he played with the green slime!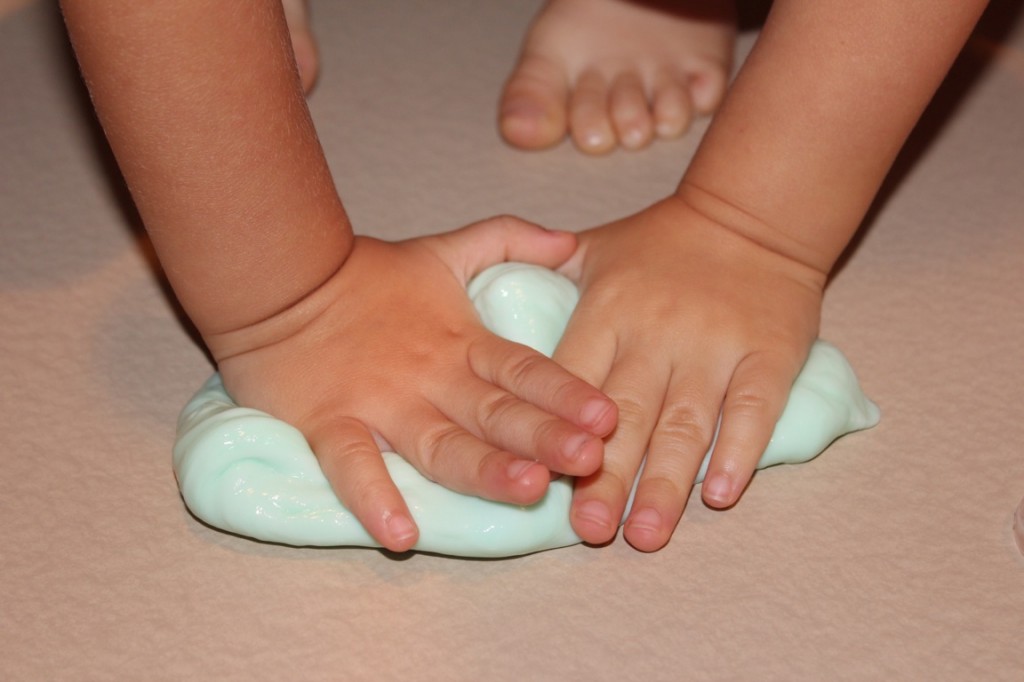 After playing with it for a while, we decided to mix the two colors together! I love the swirled slime look!
At the end of the day, the colors just ran together to make a pinkish colored slime. Still a lot of fun to play with!
We stored it in an air-tight tupperware and have played with it several times since making it. It was a fun-filled activity and I hope you'll try it out!