Our newest play dough recipe is Bubble Gum Play Dough! It smells amazing! In fact, our kitchen still smells like sweet bubble gum! I love it!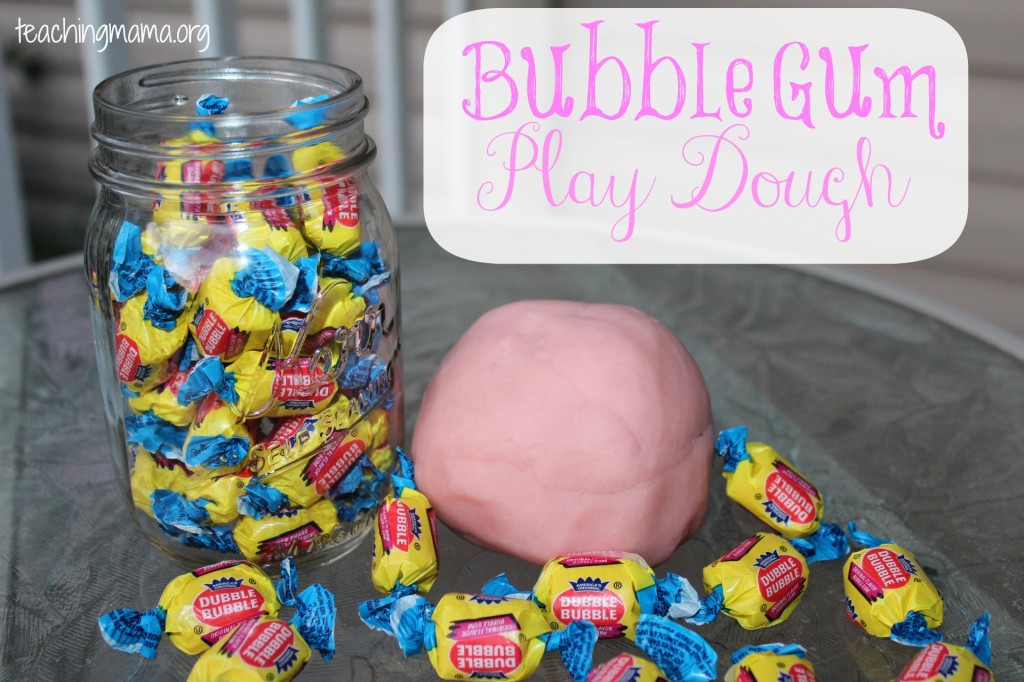 Here's what you need:
1 cup flour
1/2 cup salt
1 Tablespoon oil (I used vegetable oil)
1 Tablespoon Cream of Tartar
1 cup of water
pink food coloring (or a few drops of red food coloring)
bubble gum flavor
I got my bubble gum flavoring from Hobby Lobby.
Mix all the ingredients into a pan and heat over medium heat. Stir frequently. When it starts to clump together and no longer sticks to your hands, then you can take it off the stove. Knead with flour on a cutting board.

Then have fun playing with it!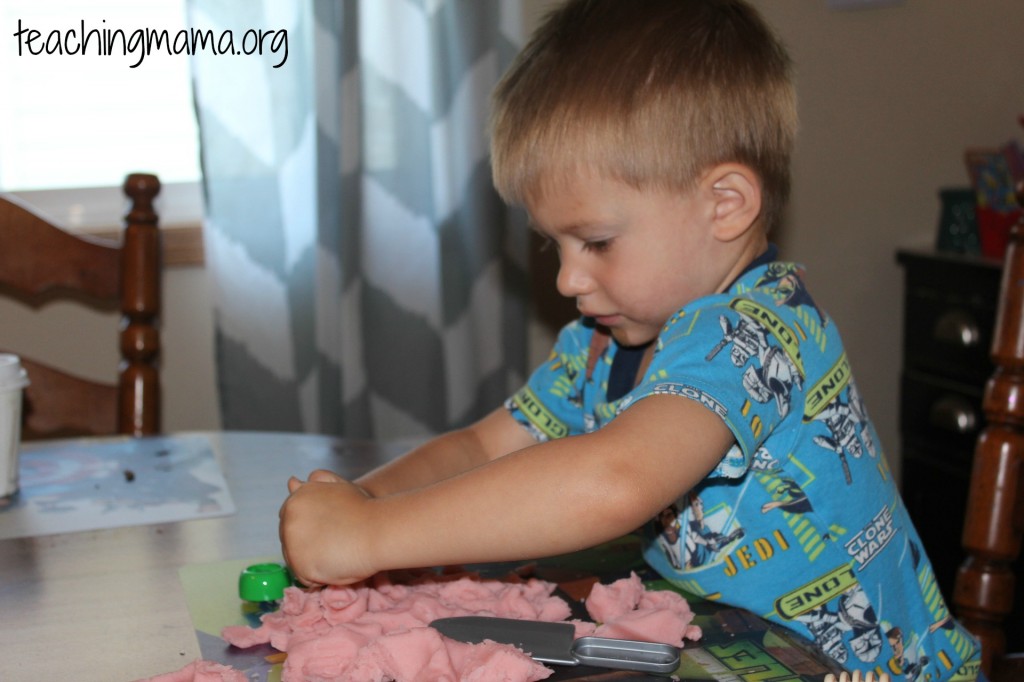 I caught my toddler smelling this play dough frequently. 🙂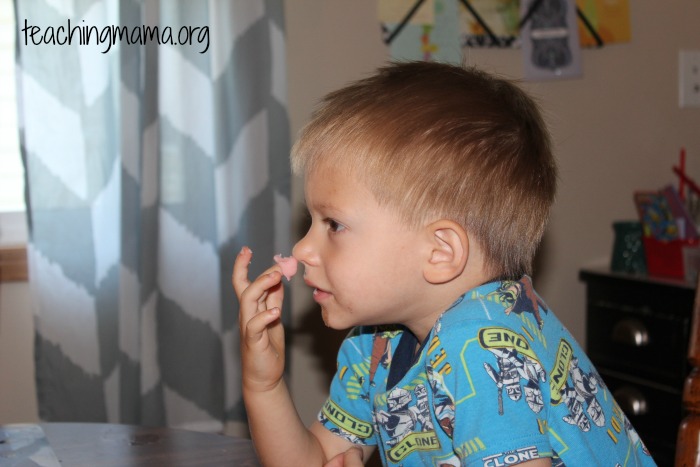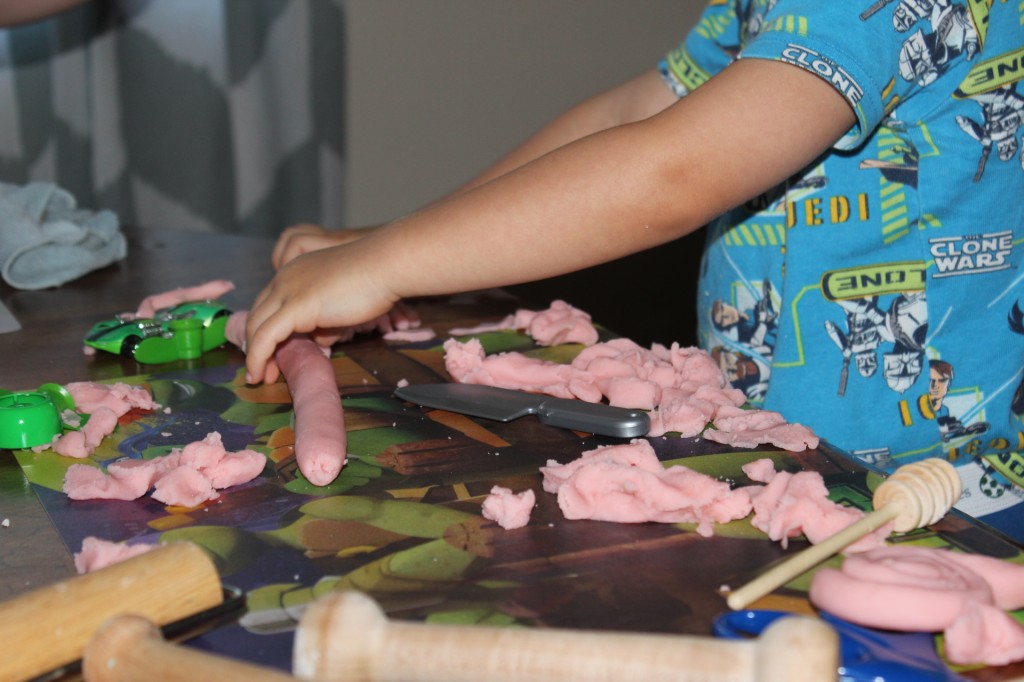 We loved this simple, yummy recipe! It's a great sensory experience for toddlers and preschoolers! Enjoy!