The leaves are just starting to change and fall around us, so this is the perfect time to start doing science activities with them! I actually learned a lot while putting together this science packet.  I'm not a botanist, but I did read and research when I was putting these activities together. Each activity explains the science behind it, which I think is important!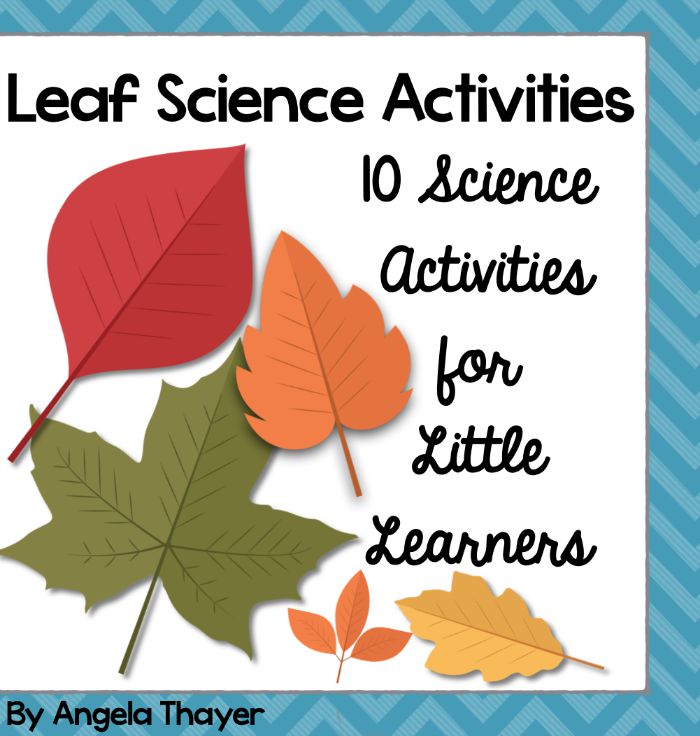 In this packet, there are activities on the following science concepts:
Life processes
Living things
Botany
Transpiration
Photosynthesis
The main science concept in this packet is investigating living things. There are activities that spend time observing and recording results. One of the activities that I loved is showing how leaves "drink" water. My kids really loved that activity!
Here are the 10 activities in this packet:
Leaf Life Cycle (with a printable)
Parts of a Leaf (with a printable)
Comparing Leaves
Crunchy Leaves (with a printable journal)
Leaf Hunt (with a printable)
How Leaves Change Colors
How Leaves "Breathe"
How Leaves "Drink" (with a printable observation sheet)
How Leaves Get Water
What Happens to Leftover Leaves (with a printable)
Just like my Apple Activities Packet, this is for sale for $3. Click on the picture to buy your packet today!

Happy Learning!
Here are some other posts that may interest you.