Every mom loves a good play dough recipe, but have you ever made play dough that looks and smells really great?! Today I'm going to show you how to make Kool-Aid play dough! This is a fantastic sensory activity because we're working on our sense of smell, touch, and sight. I love play dough for kids. They get to be creative and it builds up strength in their tiny hands.
Here's what you'll need:
1 1/4 cups all-purpose flour
1/4 cup salt
1 pkg. Kool-Aid Unsweetened Drink Mix
1 Tbsp. Cream of Tartar
1 c. boiling water
1 1/2 Tbsp. oil (I used baby oil)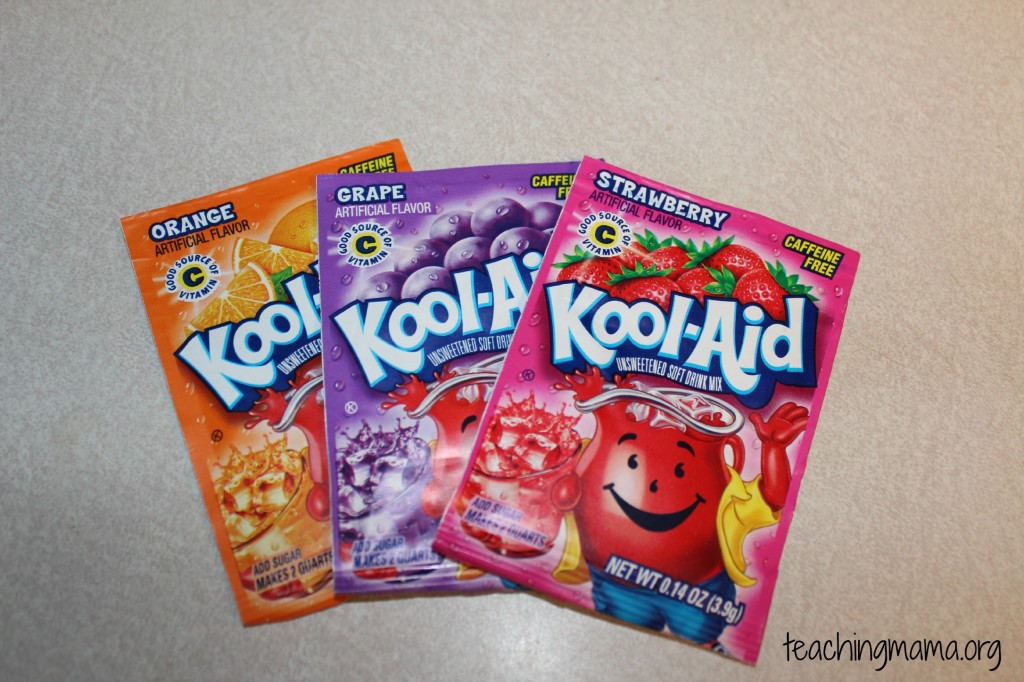 To begin, mix the flour, salt, Kool-Aid, & Cream of Tartar in a large bowl. Have your child smell the Kool-Aid, but be careful that they don't get too close and inhale too much powder!
Add boiling water and oil; stir with fork until it's cooled. It will look something like this:
Next, transfer dough to wax paper and kneed until no longer sticky. You can add flour in if it is too sticky.

It's a pretty simple and straight-forward recipe. Repeat the recipe if you'd like to make another color. The best part is that it smells really good and makes your hands smell awesome after you've played with it! The boys had a ball playing with the play dough. I think it's a pretty good stress reliever! 🙂 When done playing, make sure you store it in an airtight container.
Have fun playing!