Finding ways to keep toddlers busy is not always easy! Over the years of parenting three boys, I've created lots of simple and fun toddler activities that don't require a ton of supplies. If you have a toddler, you know there's no time to set up elaborate activities!
Play is so important for toddlers. Mr. Rogers said it perfectly: "Play is often talked about as if it were a relief from serious learning. But for children, play is seriously learning. Play is really the work of childhood."
Children learn so much through play-based learning. They make connections, solve problems, practice language skills, use their imagination, work on motor skills, and so much more!
Did you know that a child's brain develops most rapidly between birth to age five?! That makes the toddler years a crucial part of their learning and development. I've seen firsthand the benefits of toddlers learning through play.
Providing simple invitations to play, such as a sensory bin, will benefit your child cognitively, socially, emotionally, and physically. The days may be long, but trust me…the years DO fly by!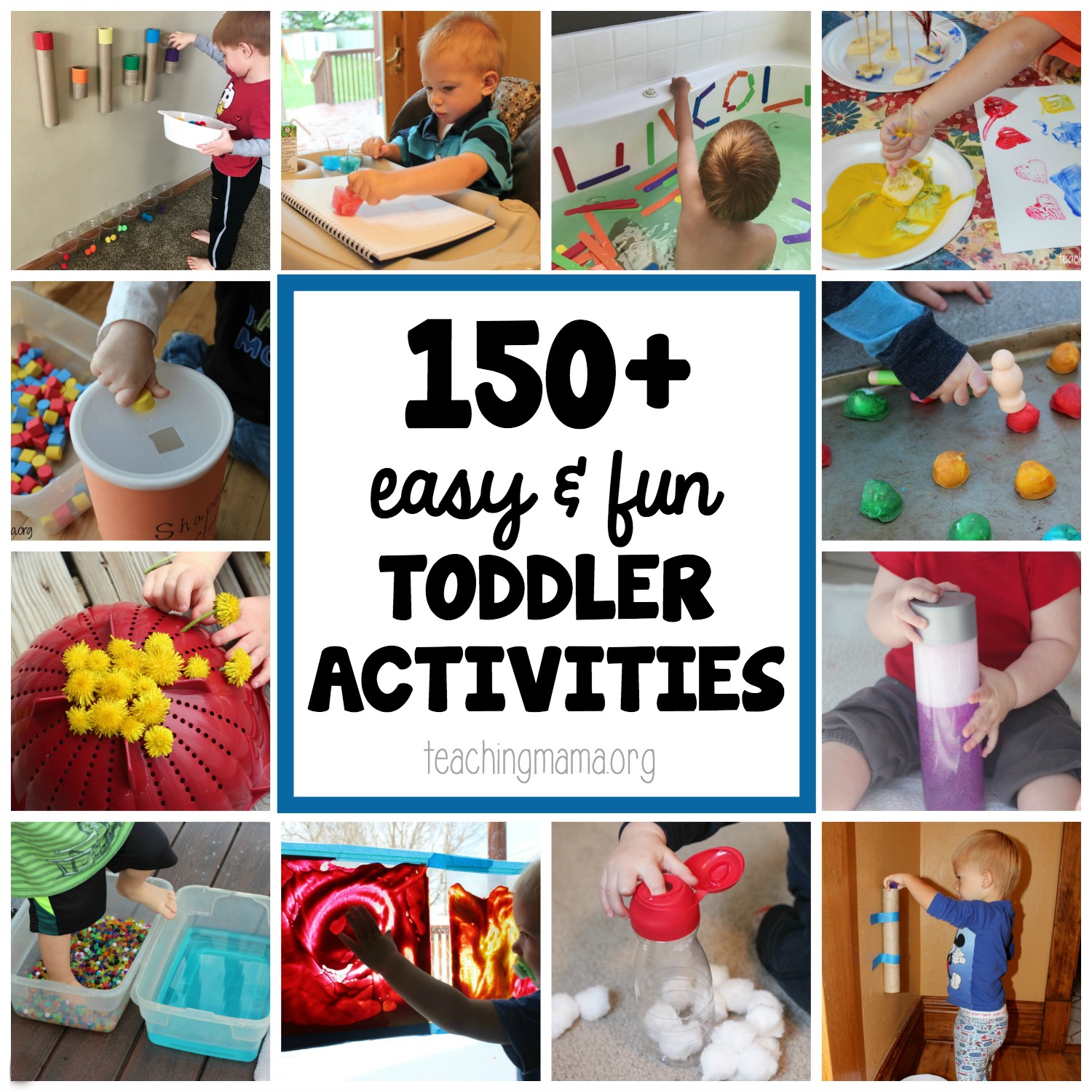 Here are three easy activities you can do with your toddler today!
I've compiled the best and easiest fun activities for toddlers. These are lots of fun and are simple activities.
Toddler Activities