Fine motor activities are very important for children to develop. Fine motor skills require the use of smaller muscle groups to perform tasks that are precise in nature. These are activities that use hand muscles to manipulate small pieces or use small movements to complete tasks.
Here's a list of what a child should begin working on:
stacks 10, one-inch blocks

strings beads
buttons
zips
snaps
laces
grasps crayon and pencil correctly
completes a simple puzzle (7 pieces or more)
scissor skills
uses glue neatly
uses tweezers
completes a pattern
makes a pancake, snake, and ball from play dough
copies: vertical line, horizontal line, circle, cross, square, V, triangle
copies their first name
Playing with playdough is a great way to build up strength in the hand to perform fine motor skills. This is a great activity that uses play dough and scissors!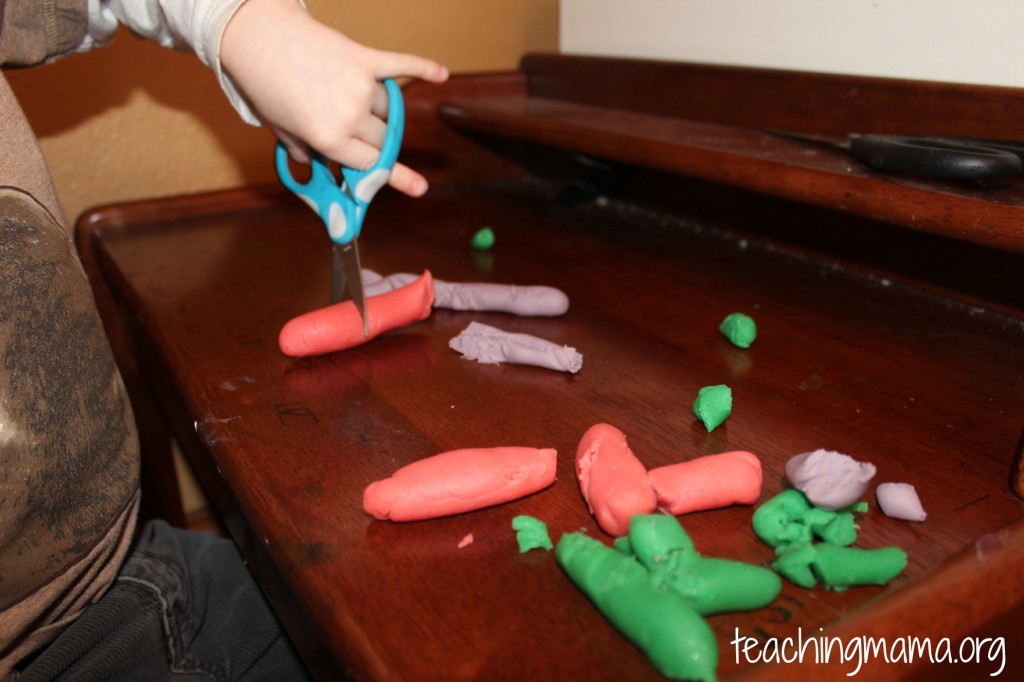 I recommend buying kid tweezers for kids to practice pinching small objects.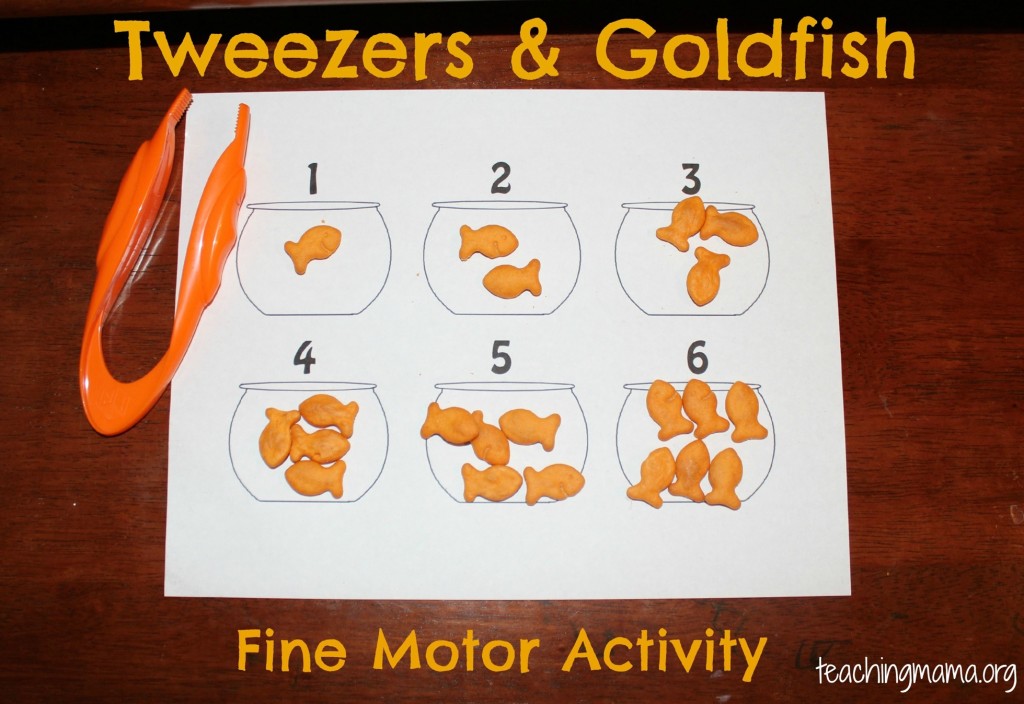 Lacing is another great skill to work on. It can be frustrating for your child at first, but with practice, they will improve.
Stringing beads onto a pipe cleaner is a fun and easy way to work on fine motor skills.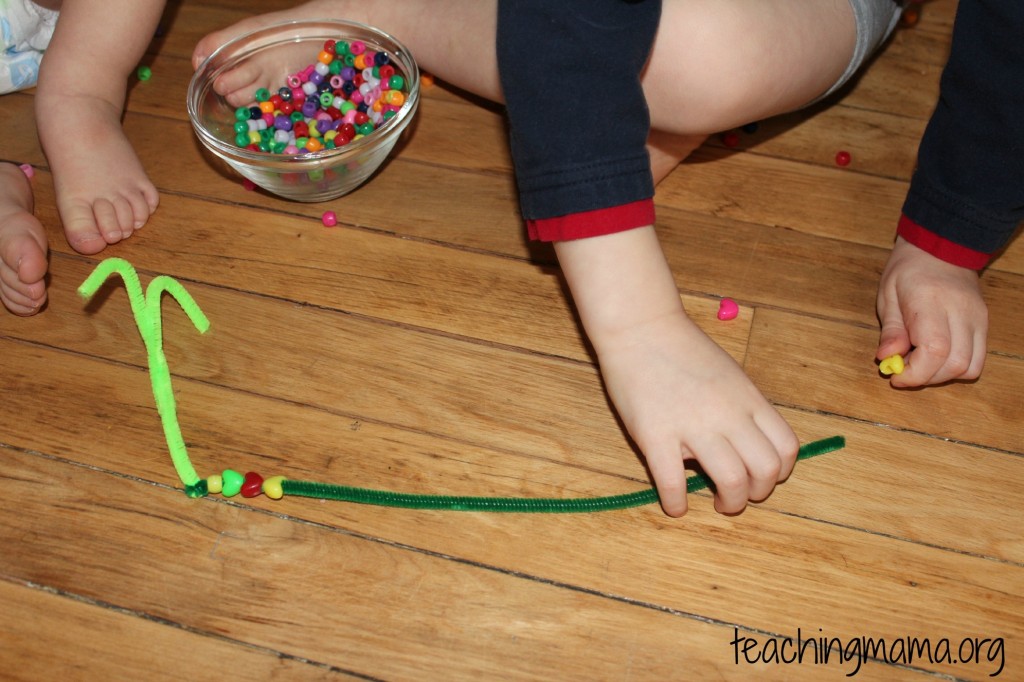 I believe the biggest reason to work on fine motor skills is that it directly impacts a child's handwriting and cutting skills. In order to expect your child to write well, you need to focus on developing fine motor skills before ever asking your child to write. It is that important!
If you're looking for more fine motor ideas, check out the ideas below!
Fine Motor Activities
If you're looking to make the BEST playdough recipe for fine motor practice, you need to make Jello Playdough! It's my favorite recipe and smells so good! Check out the recipe for it right here.
As you can see, fine motor skills are so important to work on and the activities can be so easy and fun for kids! Hope you'll try some of these ideas out!