Spring Pattern Block Printables
Disclosure: This post contains links to Amazon. See this page for more details.
Do you have pattern blocks? Chances are if you work with preschoolers or kindergartners in any capacity, you do!
Pattern blocks are commonly used for math activities and are great manipulatives. They are perfect for making your learning activities more hands-on.
Today I'm sharing a spring-themed pattern block printable that is great for math centers and independent work.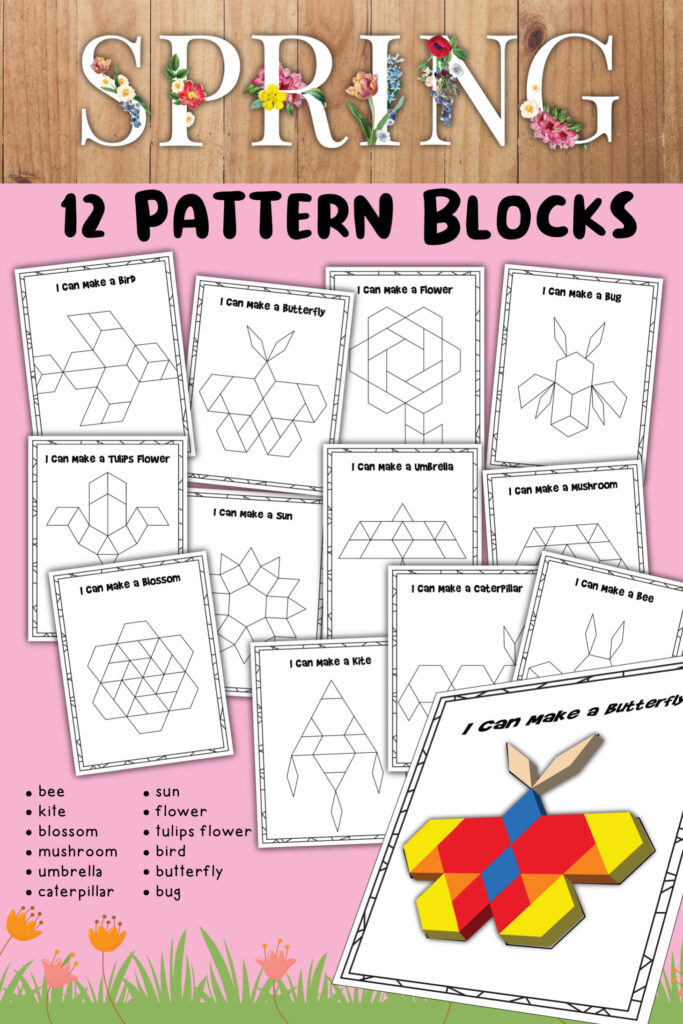 I love pattern blocks because they are inexpensive, versatile, sturdy, easy for the child to hold, and encourage kids to create and build!
You can get all kinds of pattern blocks on Amazon here. Some come with boards or mats to build on.
The set I'm sharing today can be made into mats by printing them on card stock paper and laminating them. That will help them hold up for years!
The set I'm sharing today has a spring theme. Here are the cards included:
umbrella
mushroom
kite
blossom
bee
bird
caterpillar
butterfly
tulip
bug
flower
sun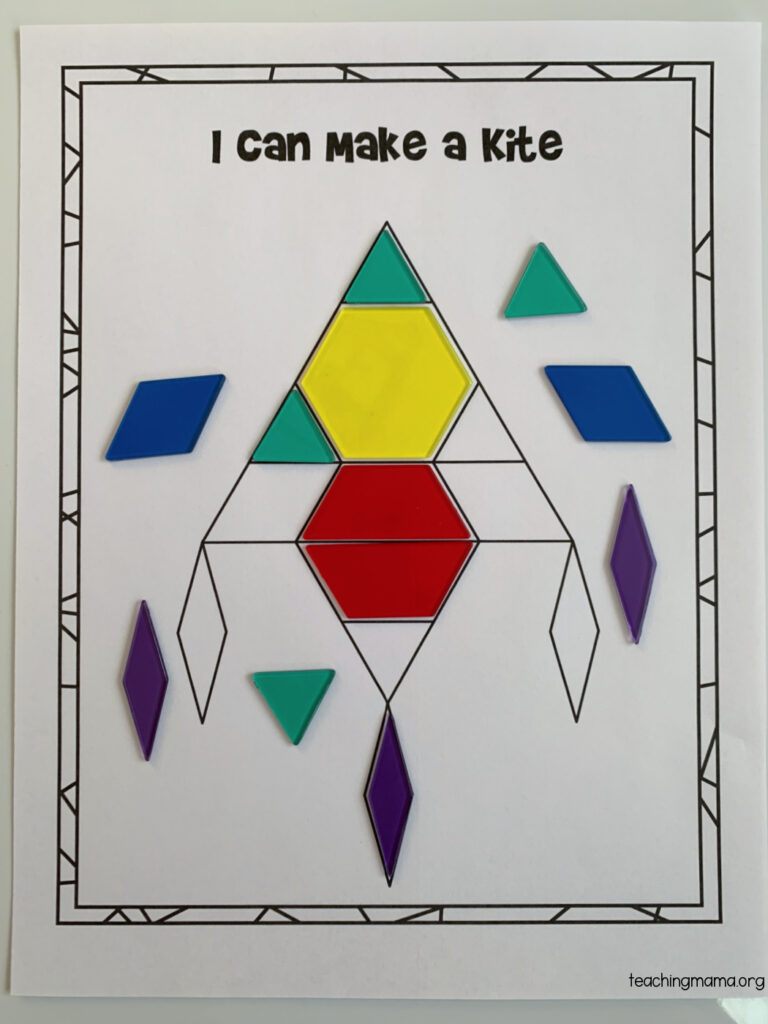 Using pattern block pieces are great for working on fine motor skills, hand-eye coordination, and concentration.
If you're finding the paper shifting or moving as you work, I suggest taping the paper to a table. It's never fun to work on something and then have it ruined by bumping it!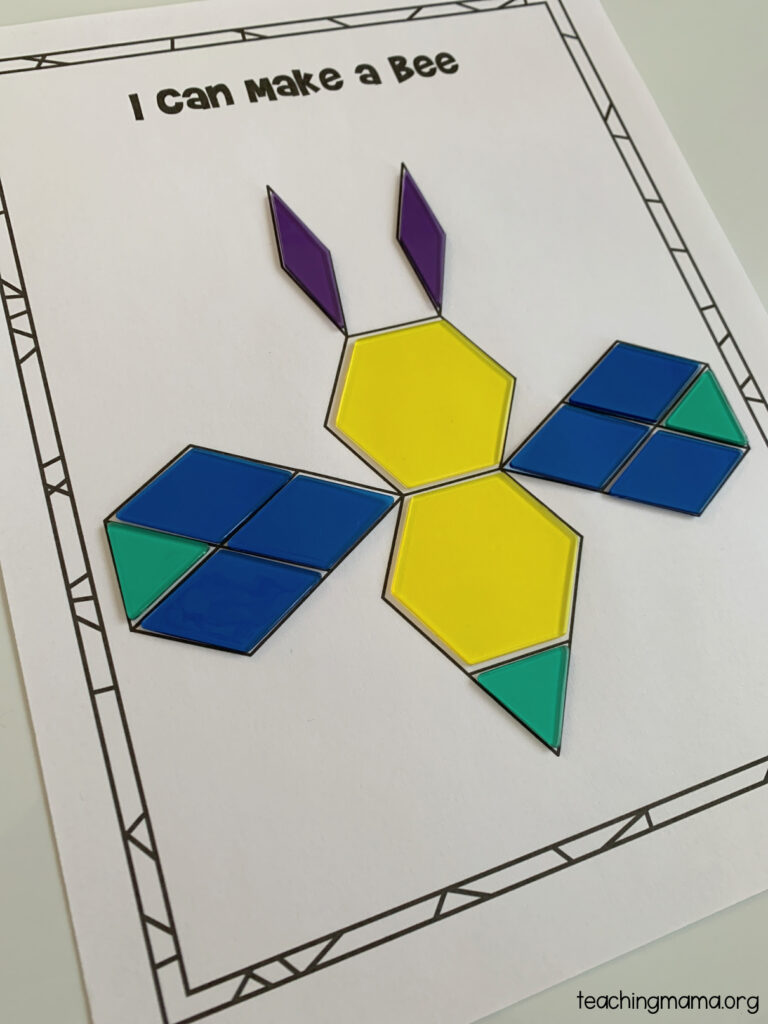 As you create the spring pictures with the pattern blocks, make sure to point out how a shape, like a rhombus (diamond) below, can look different depending on how you turn it.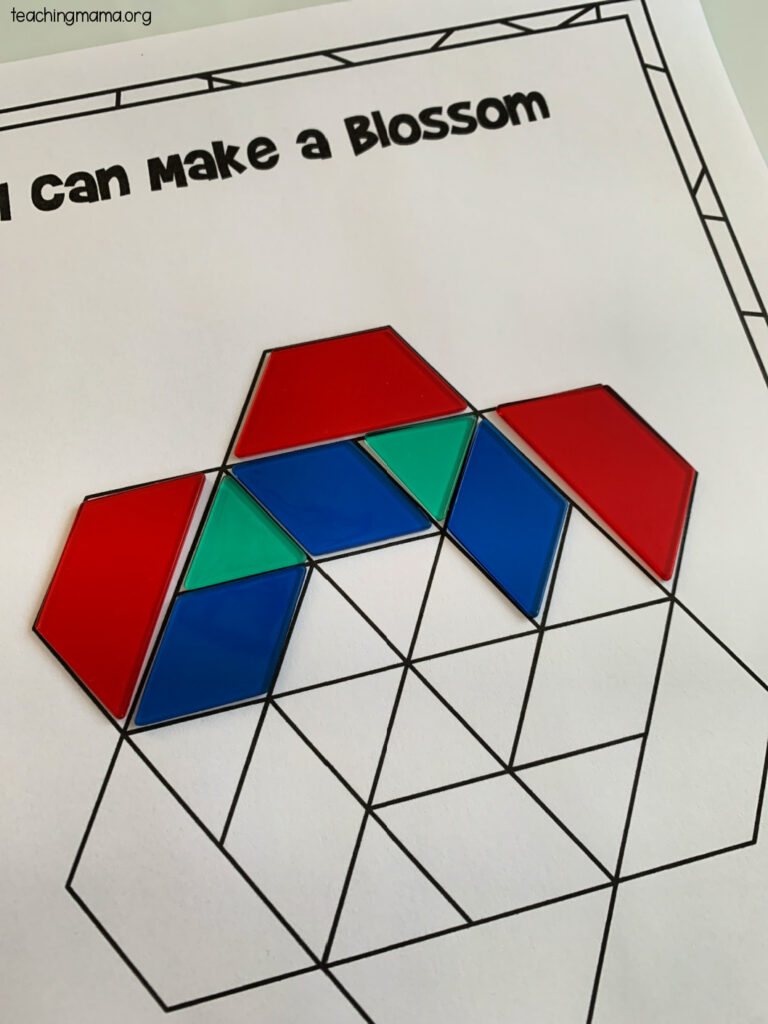 I'd love for you to try this activity out!
Click on the words below to download the free printable!