Fine Motor Skills: Tweezers & Goldfish
One of our favorite Dr. Seuss books is One Fish, two fish, red fish, blue fish. It's such a silly book, but that's probably why my oldest likes it!
Since we focus on fine motor skills on Thursdays, I came up with an activity with tweezers & goldfish to go along with this book. It's designed to strengthen fine motor skills and to help with counting and one-to-one correspondence. I created this Fine Motor Fish sheet to go along with the activity. The goal is to take tweezers, pick up a goldfish, and put it in the fishbowl. They also have to match the number of goldfish to the number on the fishbowl.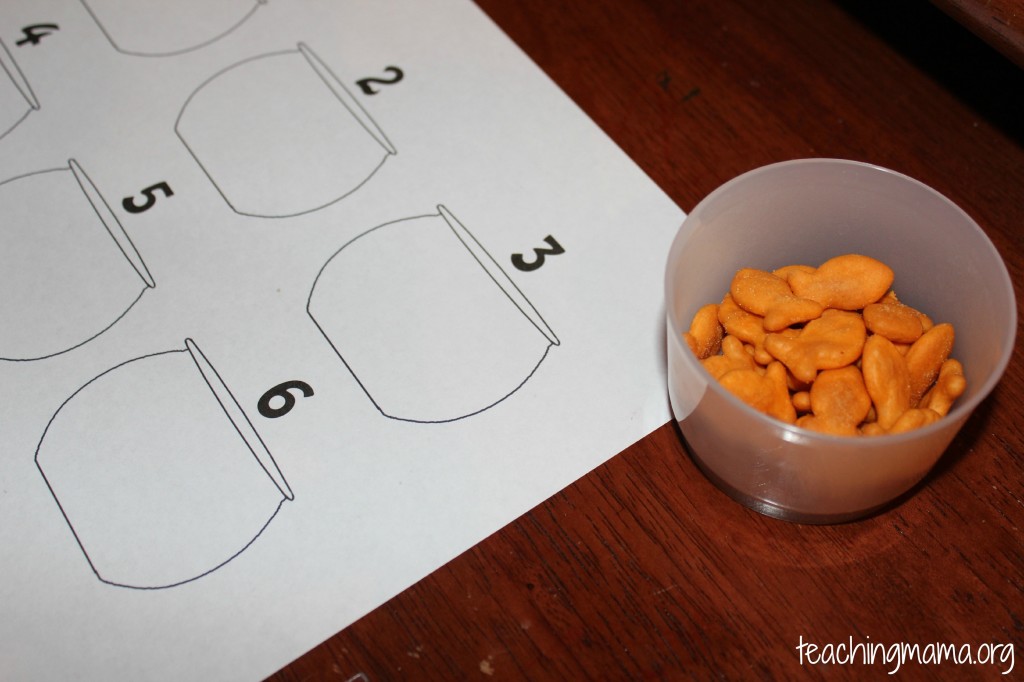 I recently picked up two kinds of tweezers at The Learning Post. The Easy Grip Tweezers

are designed for kids to use. They are a bit rigid, so it takes some strength from your child's hand and it may take time for them to get the hang of using these tweezers. The skunk tweezers are fun and cute. They are a little easier to use, in my opinion.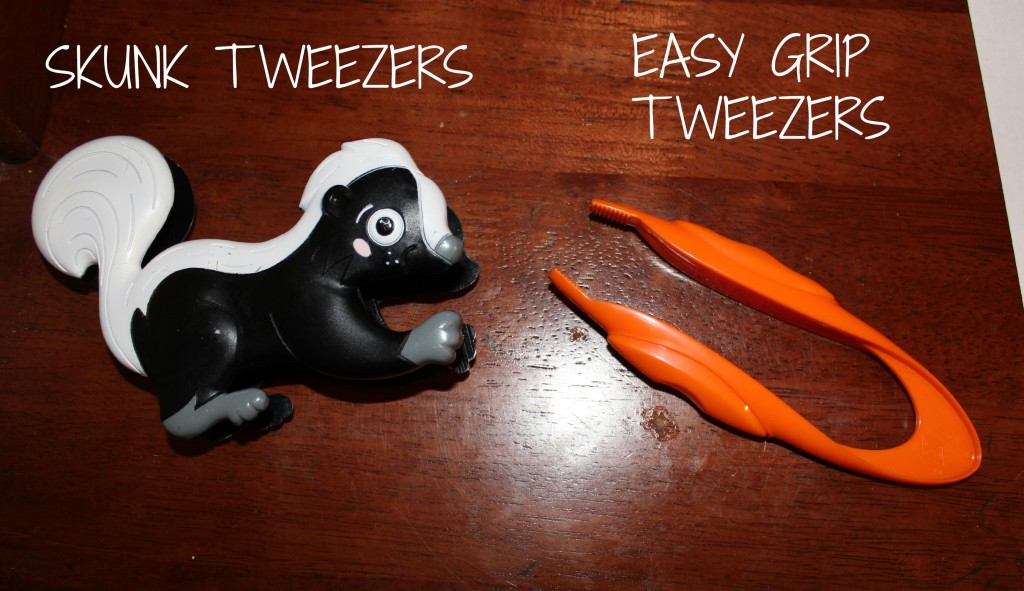 Before starting, we reviewed over the numbers and directions with Troy.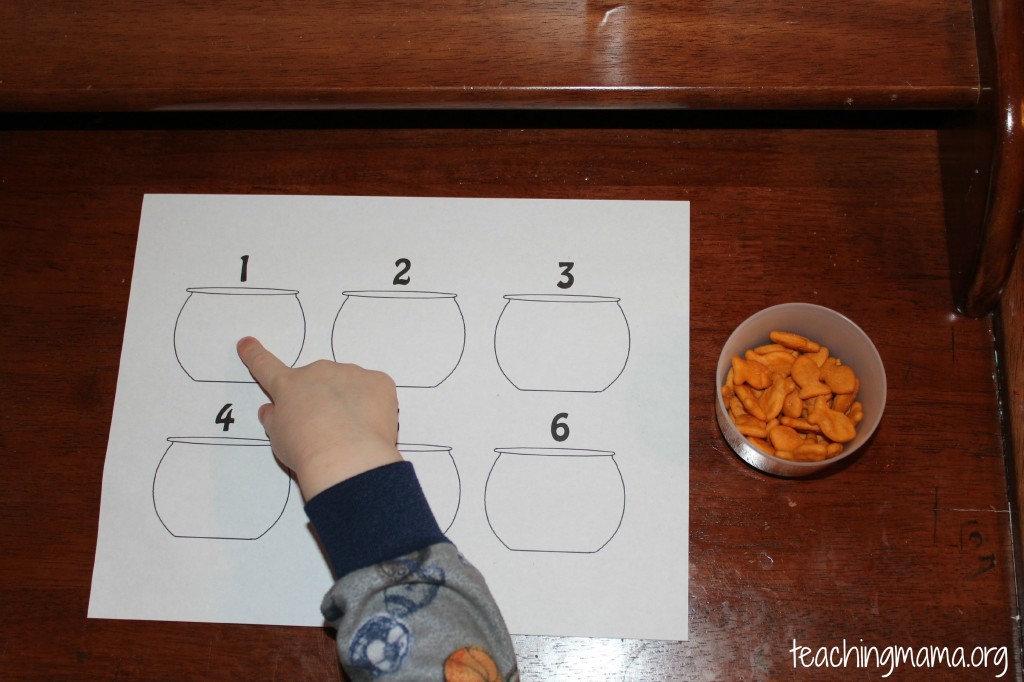 He was a bit silly when we did the activity. I always find that if I do activities at night, they don't go as well. He's definitely not as focused as he is when we do activities in the morning. Good reminder for me!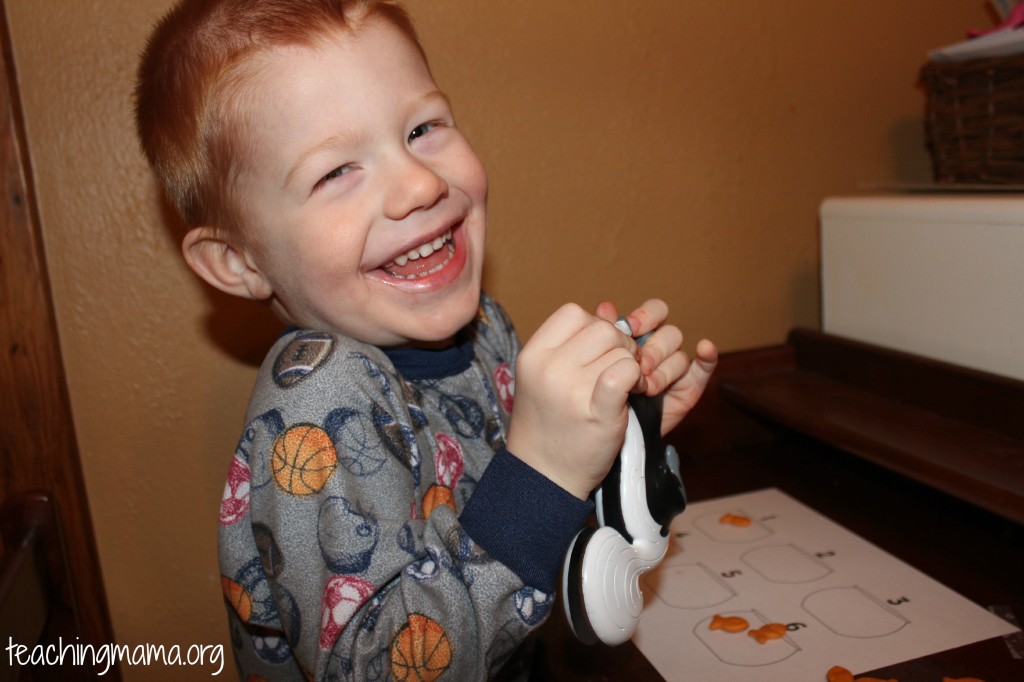 Since using tweezers is new to him, he got tired fast. Eventually, he just used his fingers to put the goldfish in the fishbowl.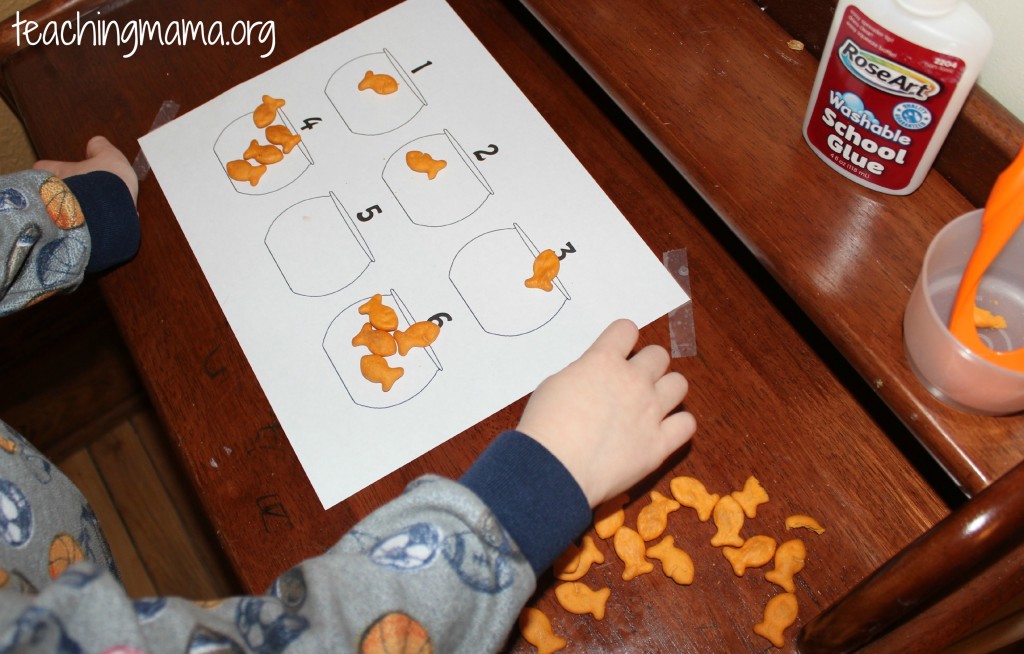 This is good practice for counting and one-to-one correspondence (matching numbers to objects). It seems easy to do, but for a 3 year old it does take some thinking. When we got to numbers 5 and 6, he had to really take time and count them. Eventually, he will start to recognize what 5 and 6 look like without counting each one, but it does take practice.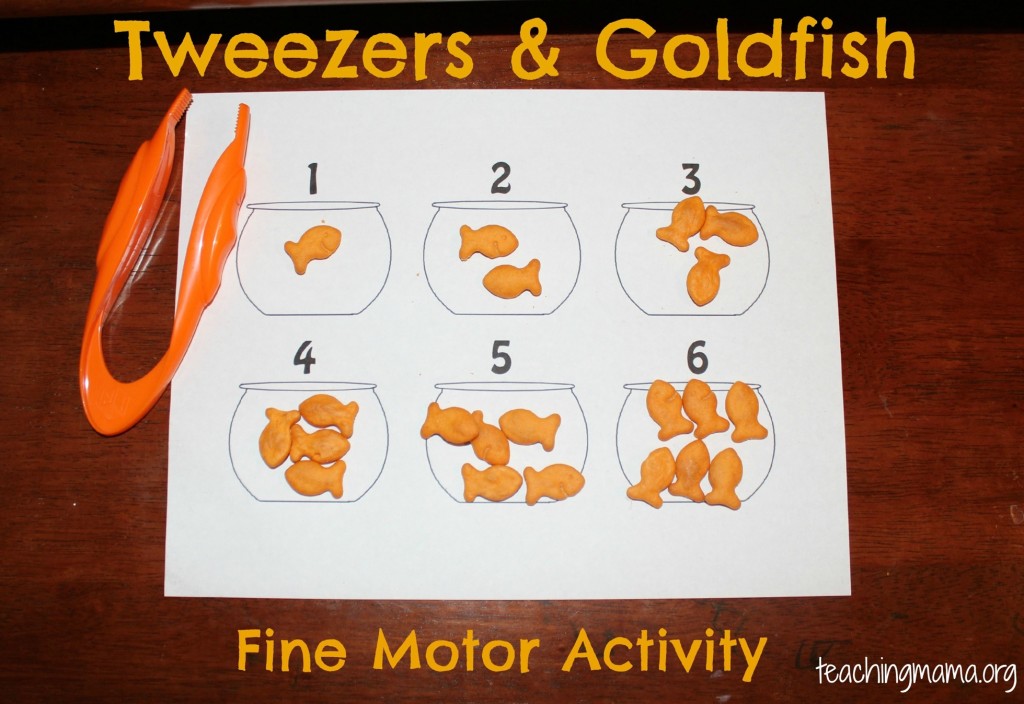 Overall, it was a fun activity and challenging for Troy.  We will practice using the tweezers more often to gain more strength in his hand. To download a printable, click here.
Have you used kid tweezers with your children? Please share if you have!