If you're looking for a fun spring or summer craft, you have to try making an orange bird feeder! This environmentally-friendly bird feeder is great for kids because it's simple and doesn't take a lot of time to set up! You'll be feeding the birds in no time!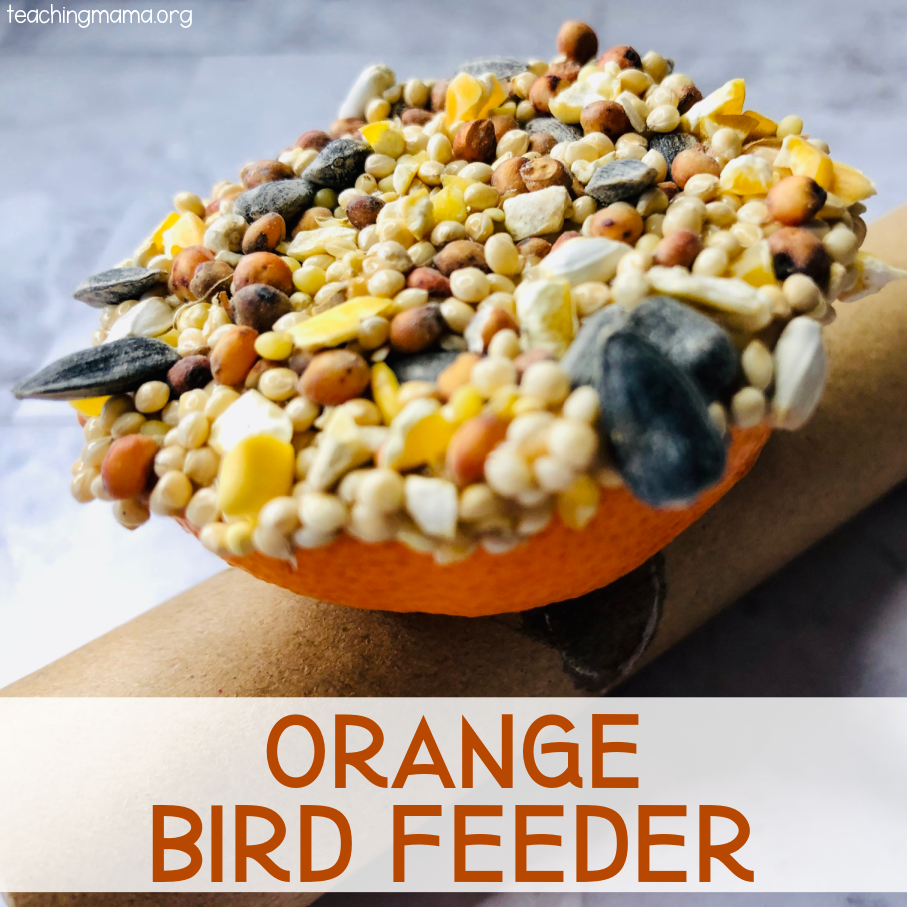 Materials Needed:
3 small oranges or clementines
nut butter
birdseed
paper towel roll
hot glue gun
twine or jute cord

How to Make a Homemade Bird Feeder
Cut two small oranges in half. Cut one small orange into quarters.
Spread an even layer of nut butter over the cut side on all four orange halves.
Place the orange face down into a bowl of bird seed.
Press the seeds lightly into the nut butter.
After repeating this for all four halves, you'll set up the bird feeder holder. Each orange piece will be glued onto a paper towel roll to keep them in place.
Starting at one end of the paper towel roll, use the hot glue gun to apply a generous dab of hot glue onto the roll.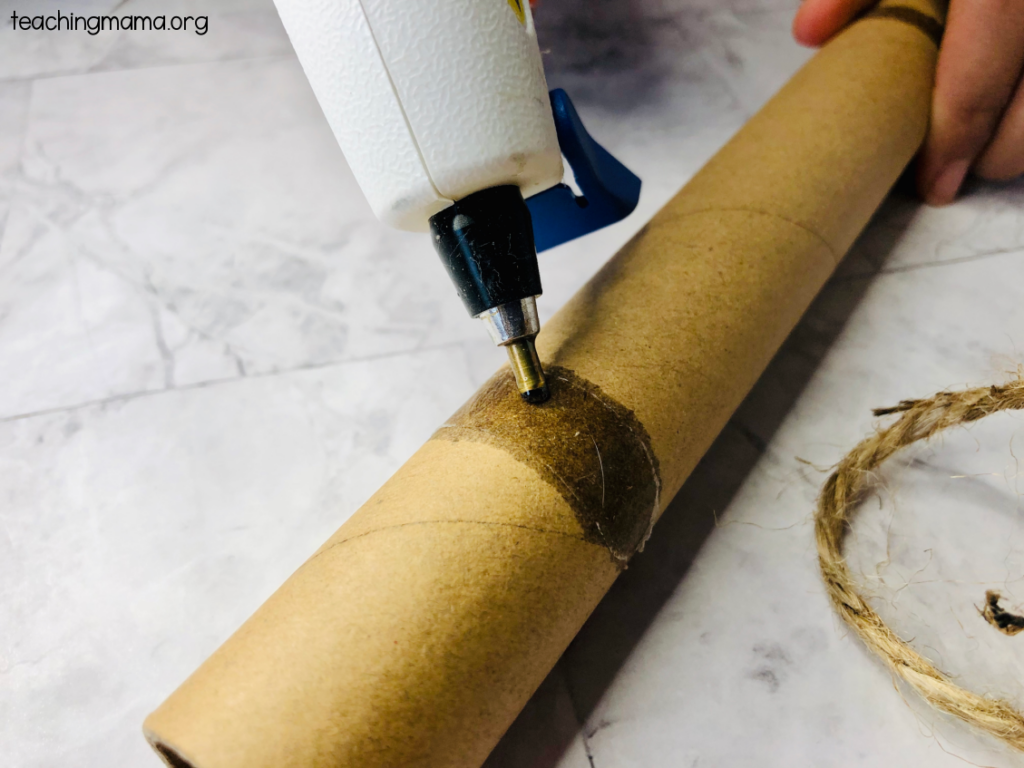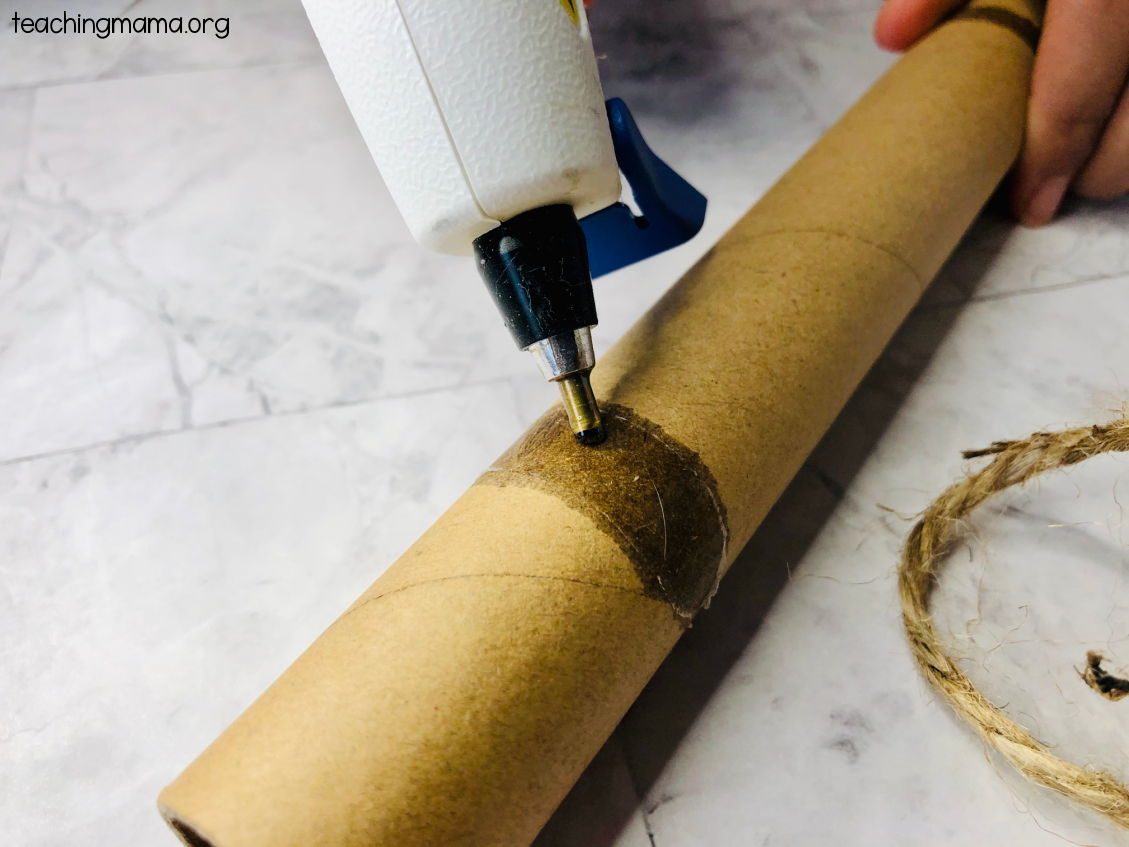 Immediately press an orange half onto the glue and hold it in place for a few seconds.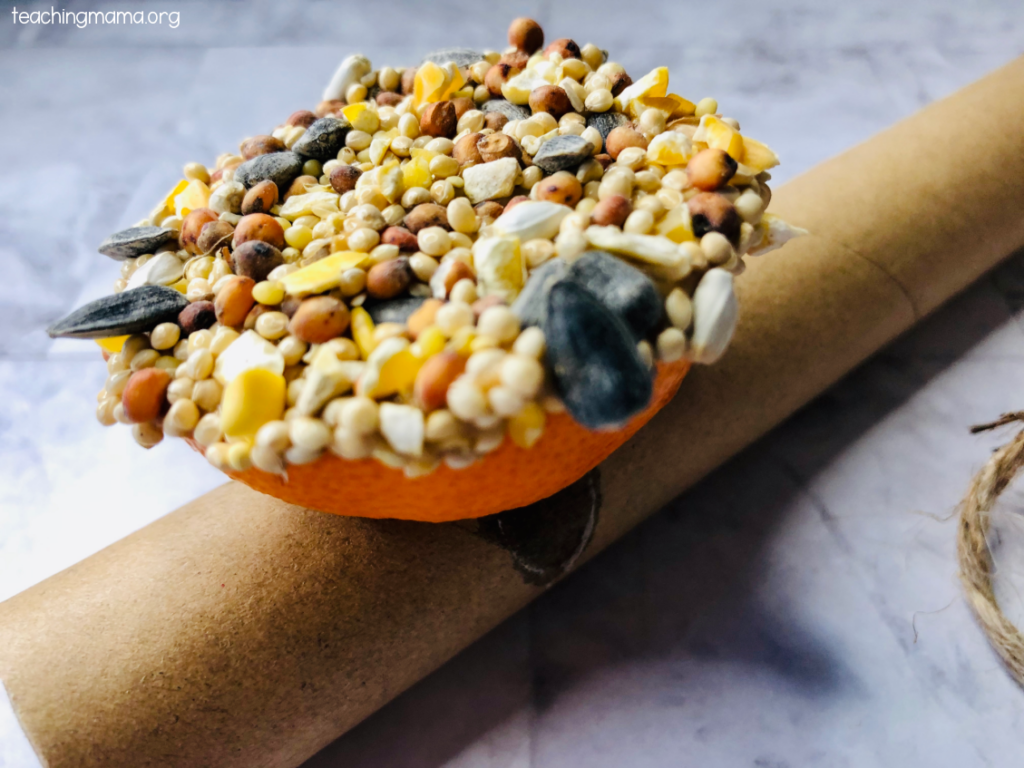 Next, apply another dab of glue to the roll, press an orange quarter onto it, and hold it in place for a few seconds.
Repeat this process, alternating between orange halves and quarters until you reach the other end of the paper towel roll.
Once all the pieces are in place and set, cut about an arm's length of twine and stick it through the paper towel roll. You can leave it untied.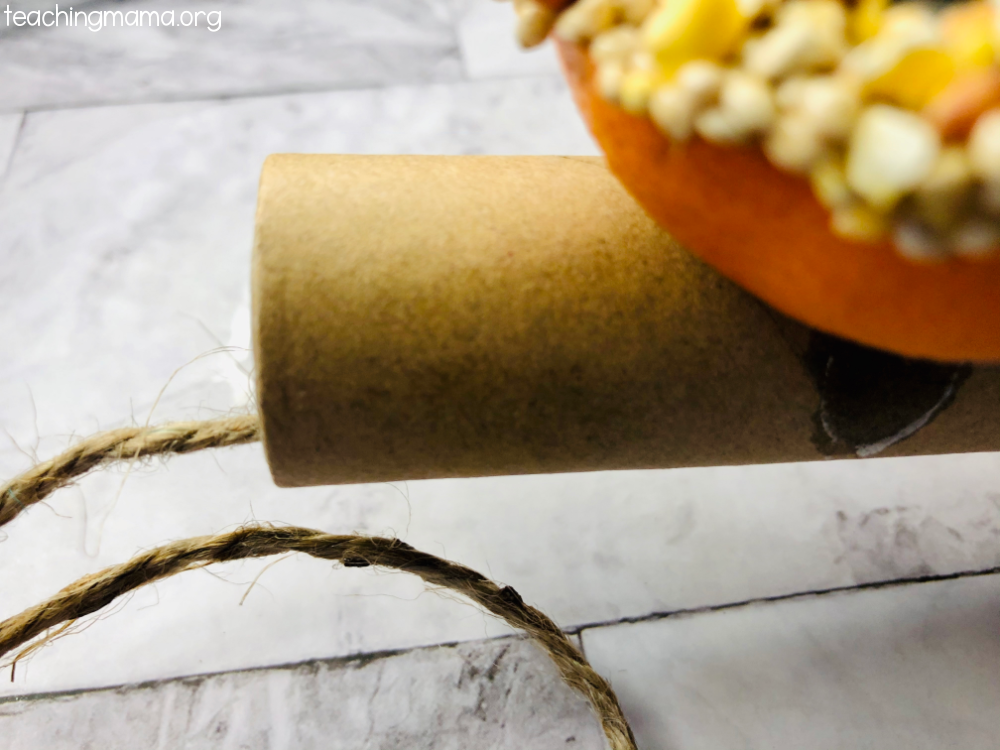 Go outside and find a sturdy outdoor location for your bird feeder. Secure it to a tree branch or something similar with the twine.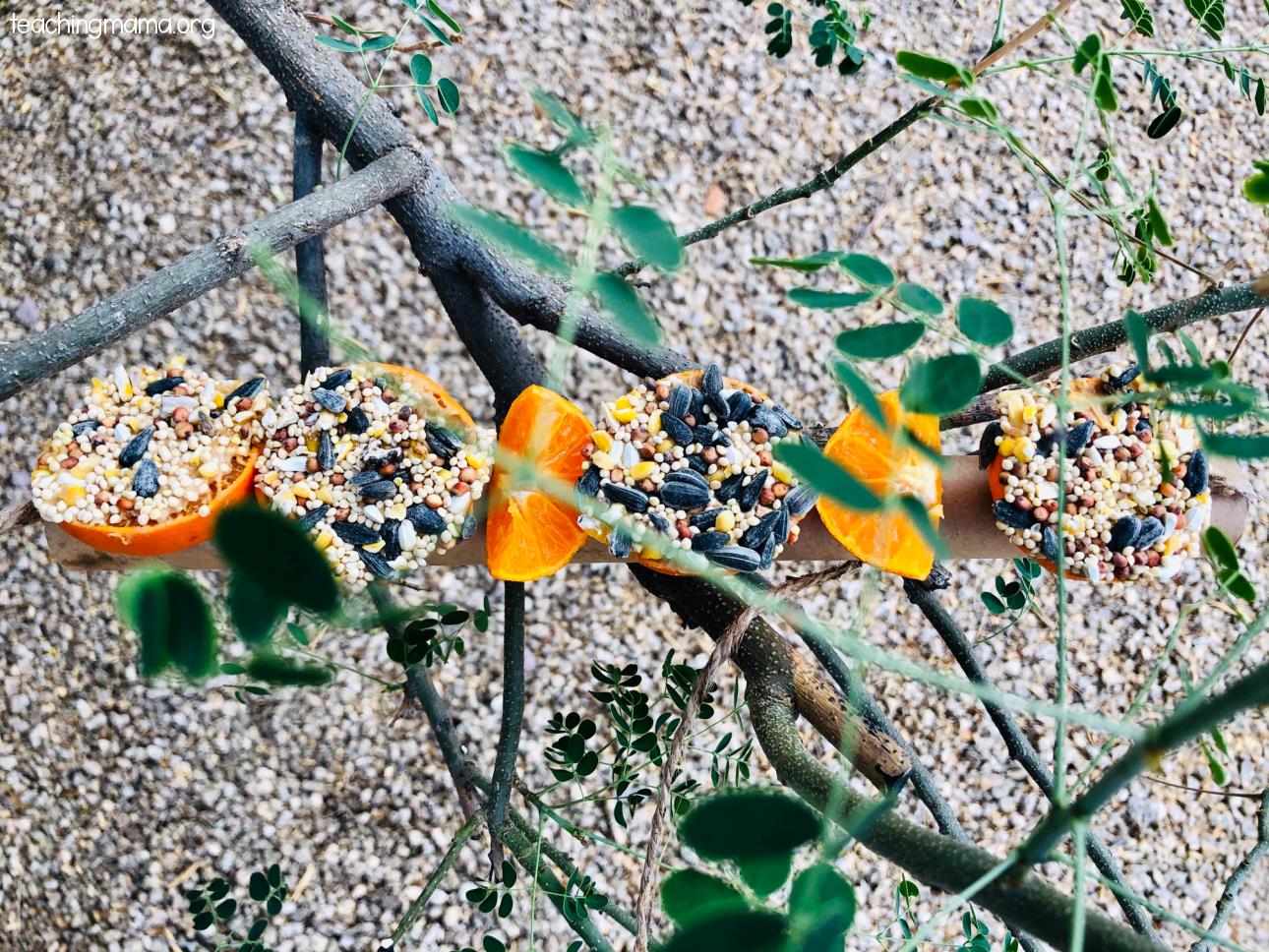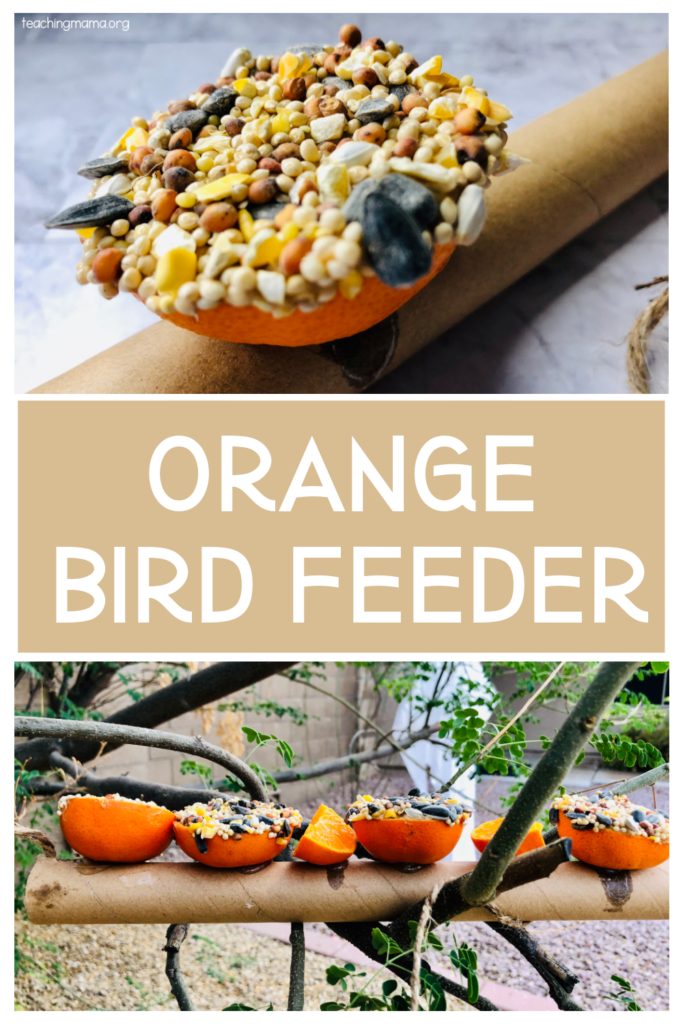 Lastly, enjoy watching birds visit your homemade bird feeder!