Ice Cream Shapes Activity
Who else loves ice cream?! It's the perfect summer treat!
This Ice Cream Shapes Activity is all about learning 2D shapes! Students will take a paper shape and match it to the ice cream cone with the same shape.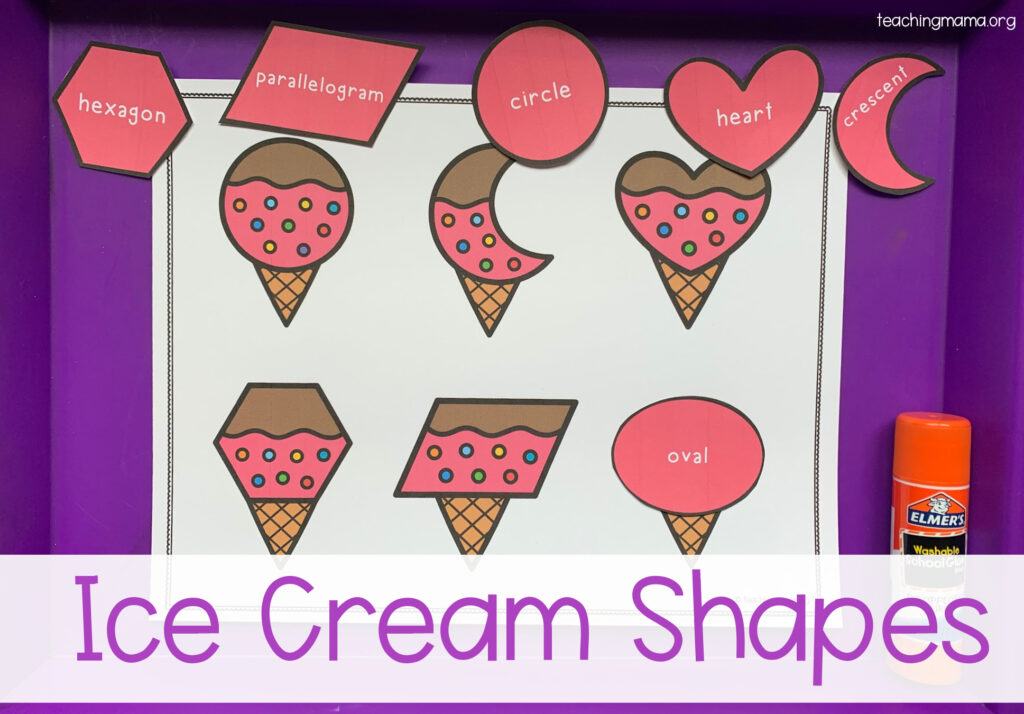 Ice Cream Shapes Activity
Here's how to set up the activity.
Print the Ice Cream Shapes printable onto card stock or copy paper. (You can get the printable at the bottom of this post.)
Cut out the shapes.
The goal of the activity is to have the child match the shape of the ice cream cone with a matching shape. If they are working with an adult, they can even say the name of the shape before matching it to the ice cream cone.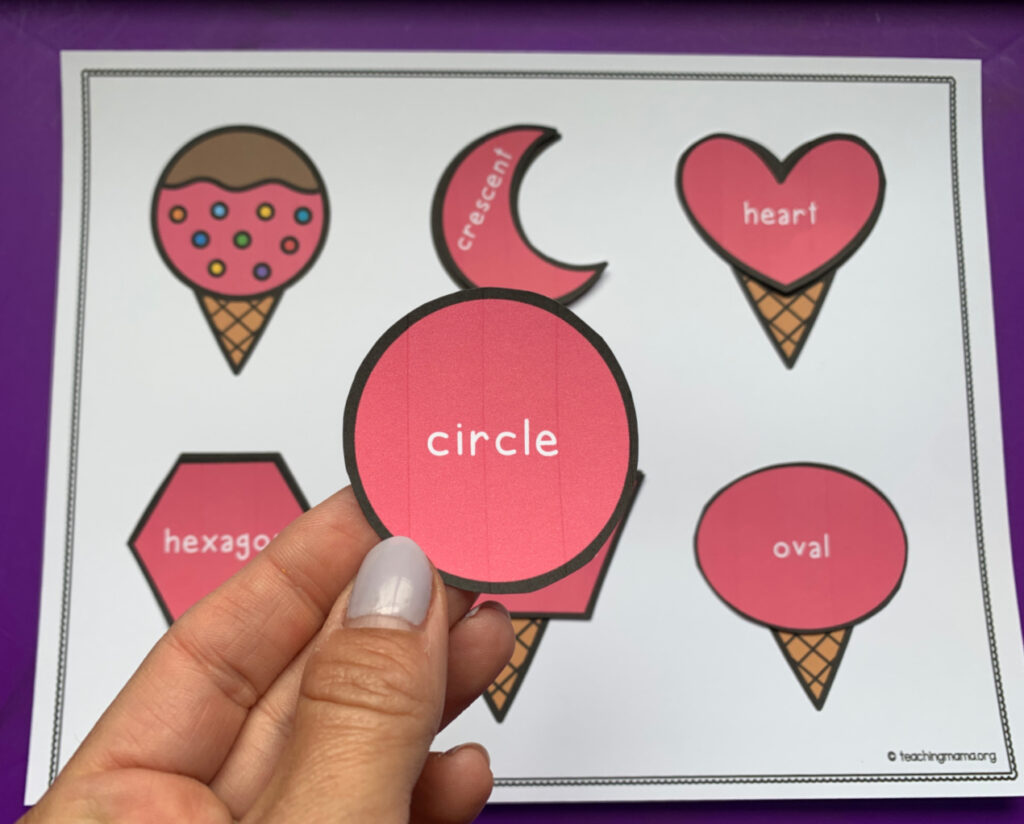 After the activity is set up, have the child find the matching shapes and glue the shape to the matching ice cream cone.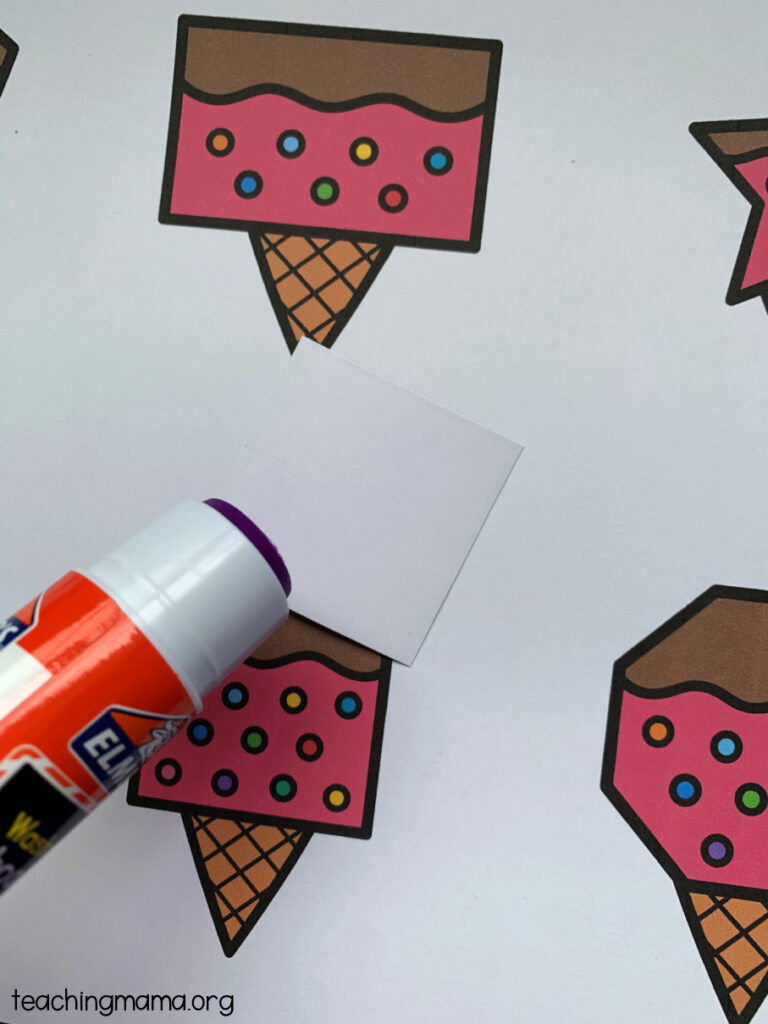 The 12 shapes included in this activity are the following:
circle
crescent
heart
hexagon
parallelagram
oval
pentagon
rectangle
star
triangle
square
octogon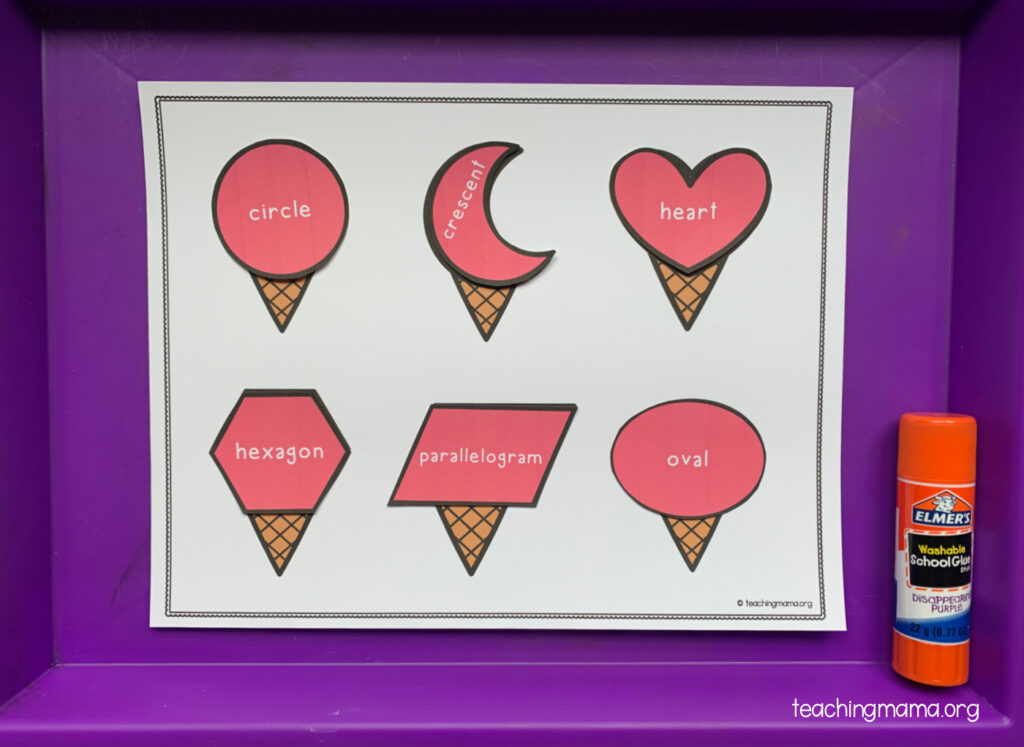 This is a fun and easy activity you can do at home during the summer or save to use in the classroom!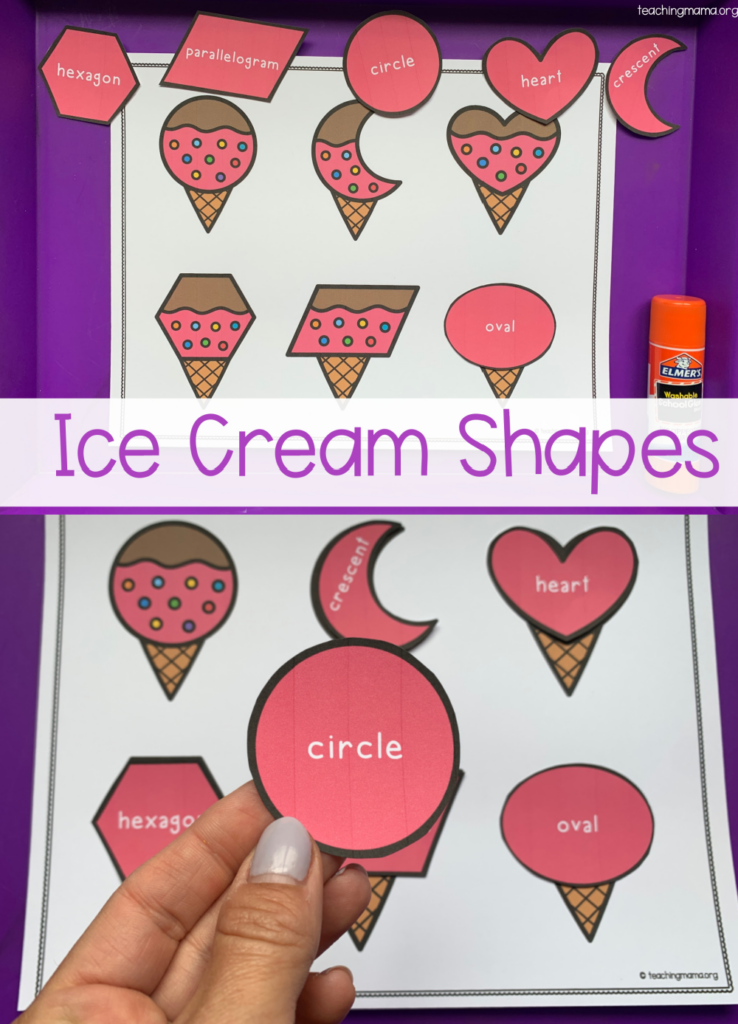 If you'd like to download this free printable, just click the button below.