A is for Apple Activities
We are just finishing up our first week of preschool! We had so much fun learning this week. Troy kept saying how much he loved school this week! Makes my heart happy to hear that! 🙂
We are going through my preschool curriculum and since some of the material is review for him, I am adding in some supplemental activities. This week we focused on the letter A. Here's a little bit of what we did this week…
We made an alligator out of the letter A.
We also used Do A Dot Markers\
 with these printables from Confessions of a Homeschooler. We used several of her printables, but our favorite one was the apple tree with uppercase and lowercase letter A's (not pictured). It took a lot of concentration and fine motor skills to use glue!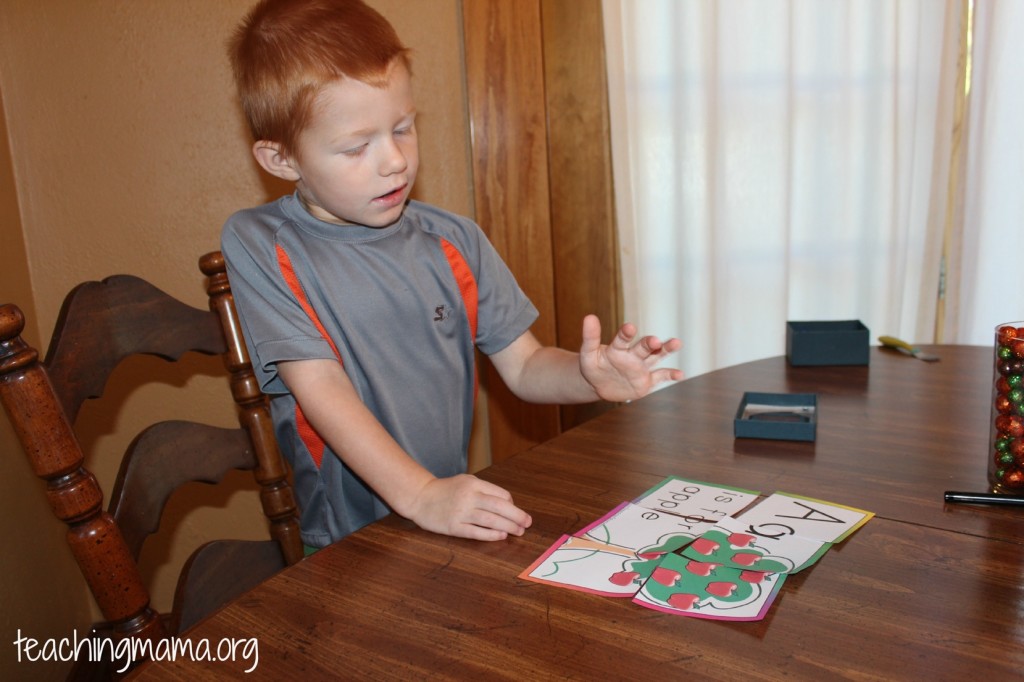 We sorted and graphed apples.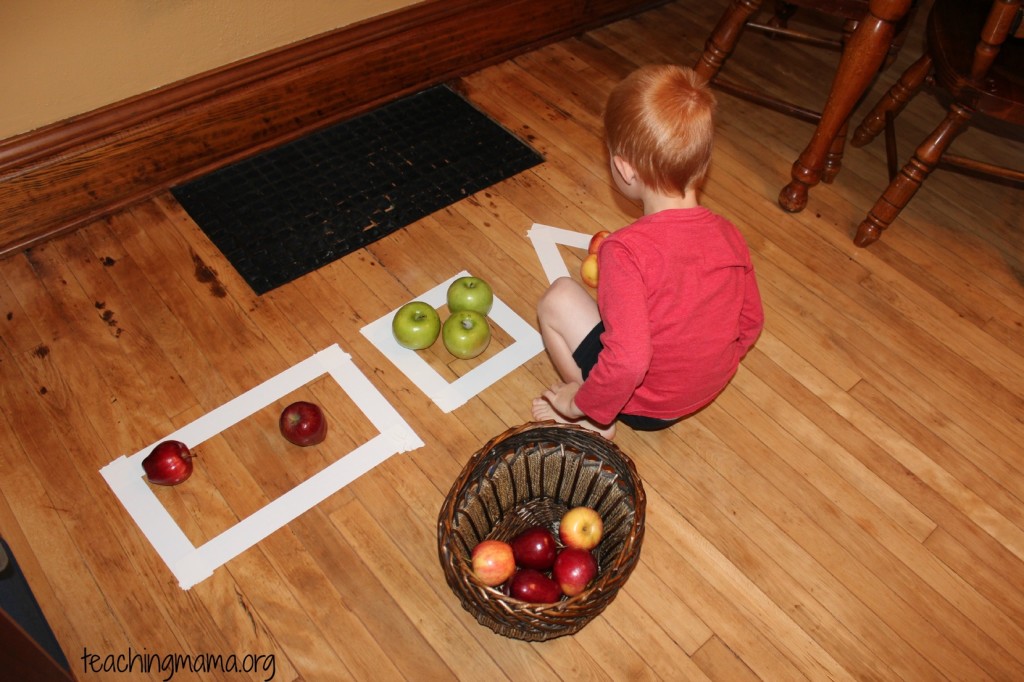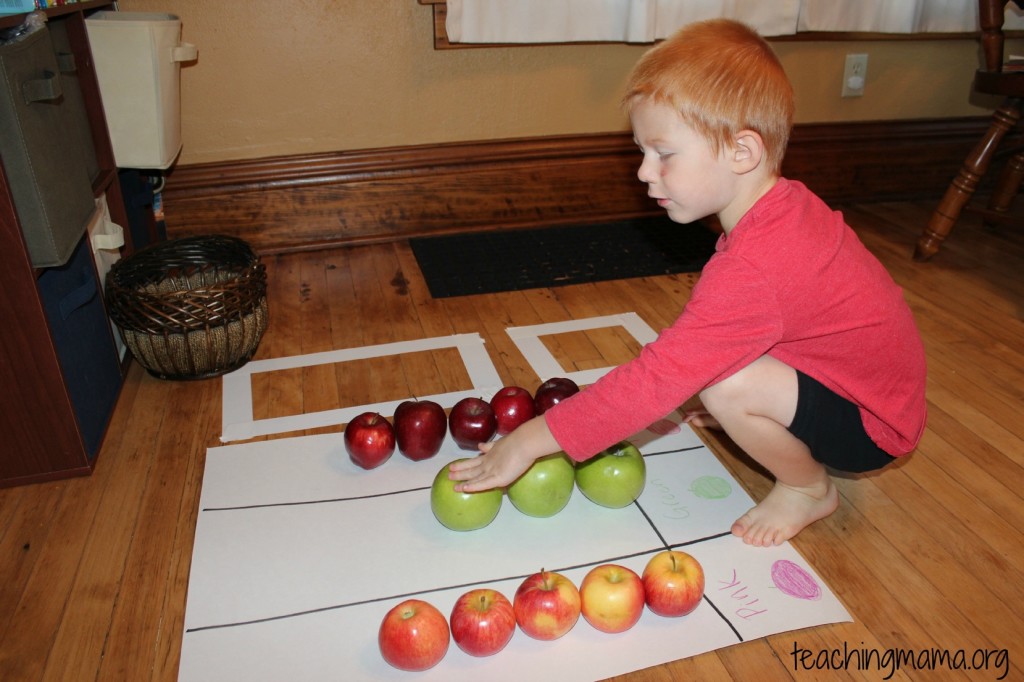 We also played an apple tree game. I made the shape of a tree on the floor with tape and added apples to the branches. Then I timed Troy to see how fast he could pick up the apples (only picking up one at a time) and put them in the basket. The tricky part was that he could only walk on the tape, so it was good for working on balance and gross motor skills!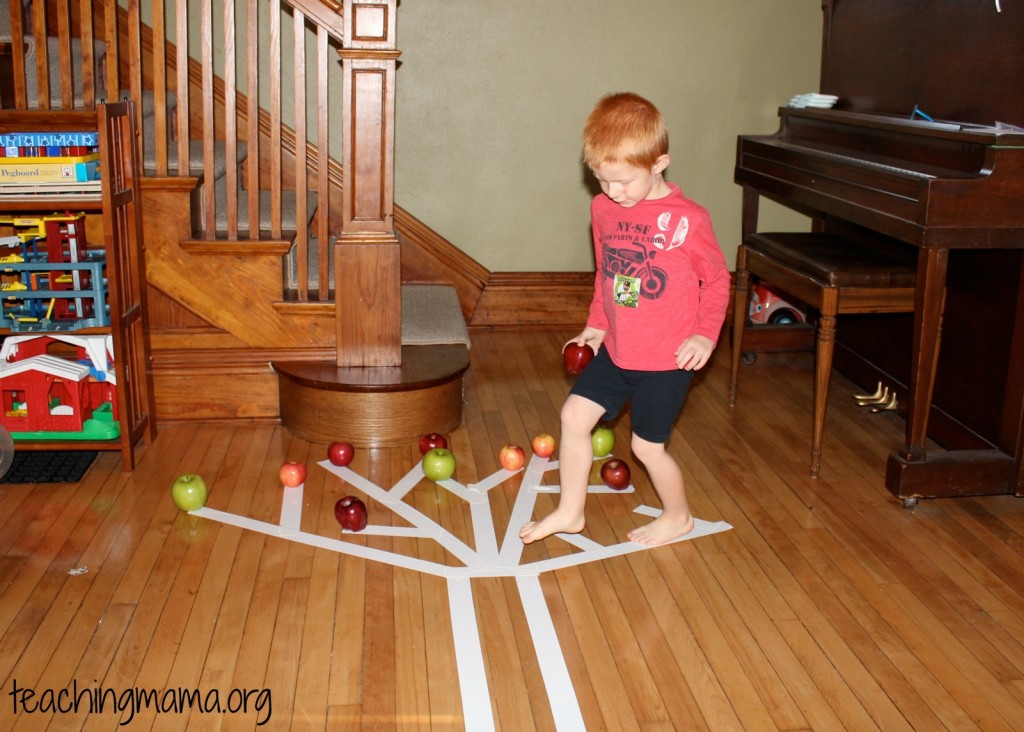 He had a lot of fun with this game! But he also made me do it a couple times. Let's just say it is a good workout to bend over and walk back and forth so much! 🙂
Our apple sensory bin was brought out several times.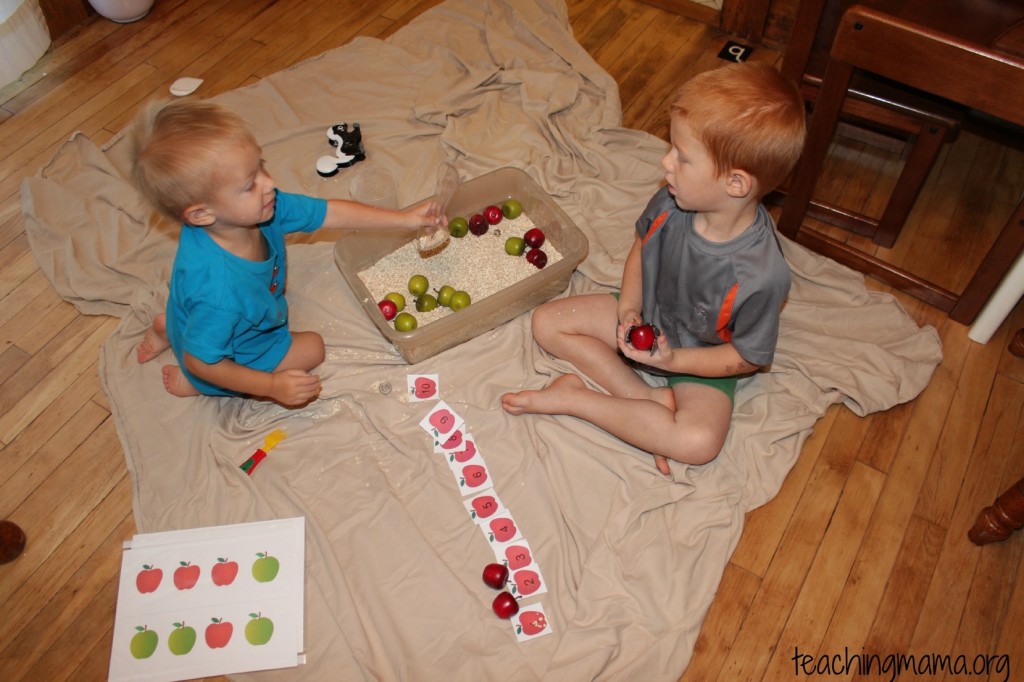 I've been busy pinning so many fun fall crafts and activities. Make sure you follow my board to find some awesome ideas!