10 Ways to Decorate Easter Eggs
I can't believe Easter is just around the corner! It seems like Christmas wasn't too long ago. Today I'm excited to share 10 ways to decorate Easter eggs!  I'm sharing our experience with decorating eggs using shaving cream along with 9 other unique ways to decorate eggs.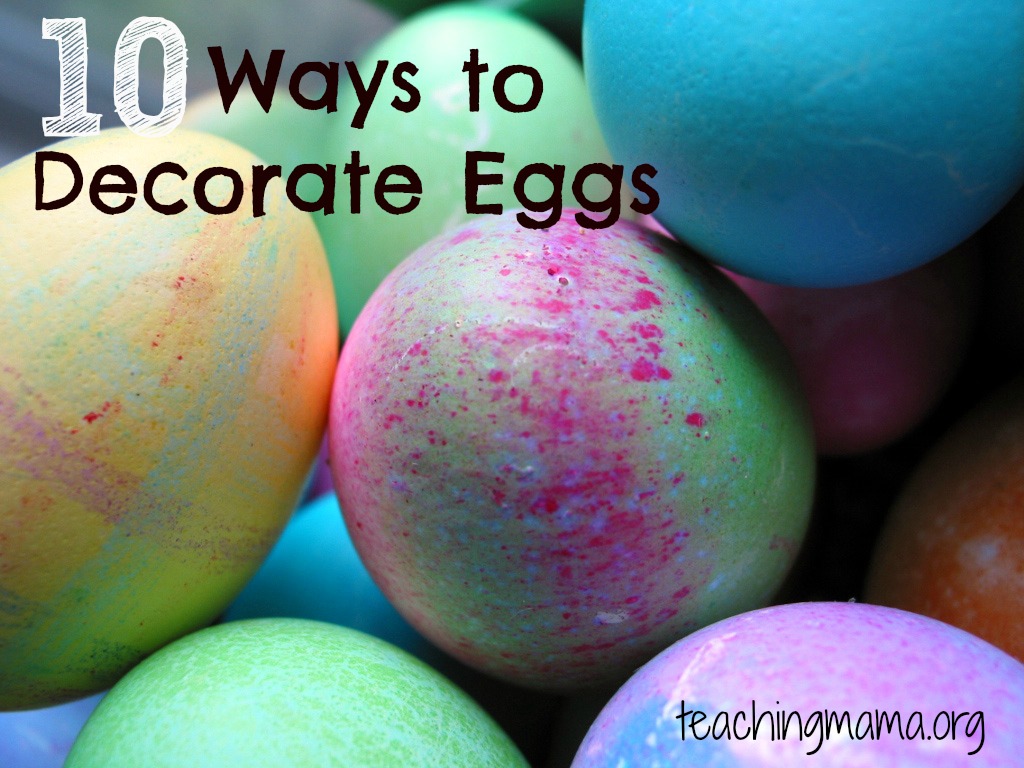 First, do you know the best way to boil an egg? I used to be horrible at boiling eggs. The shells would stick to the egg and they wouldn't turn out. However, I've mastered it now. It's super easy and here's how you do it:
1. Put your eggs in a large pot, fill it with water, put the lid on, and bring to a boil.
2. Boil for 2 minutes, then remove from heat. Let it sit for 20 minutes.
3. Drain the hot water and fill with cool water and a handful of ice cubes. Let it chill for 10 minutes, then put in the fridge.
This method always works well for me. I think throwing in some ice cubes really help. I know you probably already know how to boil eggs, but just thought I would share for those who don't! 🙂
We love sensory play, so I thought we would try dyeing eggs with shaving cream! It was easy and turned out great. First, you spray shaving cream into a dish. Drop food coloring in. Then swirl around with the bottom of a paint brush or something pointy. Make sure not to swirl it too much or it will blend together too much.
Dip your boiled egg in vinegar first. Then add the eggs and roll them around.
Let them dry for 30 minutes or so.
Then wipe with a slightly damp paper towel.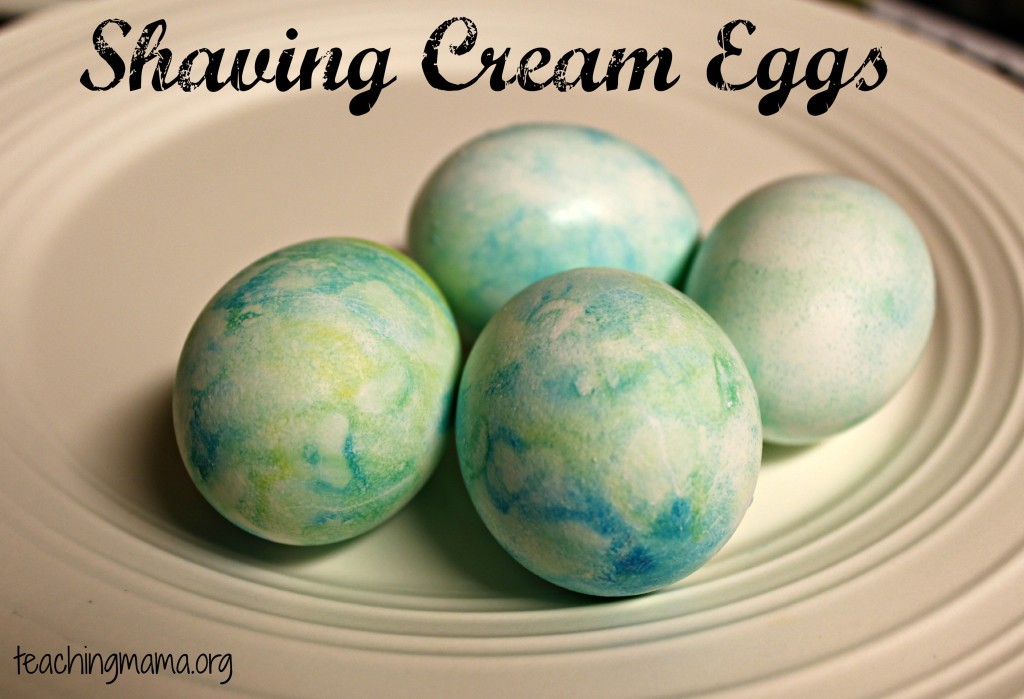 Aren't they fun?! I will say this is a fun art project, but I do not recommend eating them. Since egg shells are permeable and this uses shaving cream, it would not be safe or taste that great. If you want to eat them, then I recommend substituting the shaving cream for cool whip.
Now here are some other great ways to dye eggs! (Please note that not all of them are edible and some use wooden eggs)
2. Dyeing Eggs with Silk Scarves
4. Wax Crayon Resist Dyed Eggs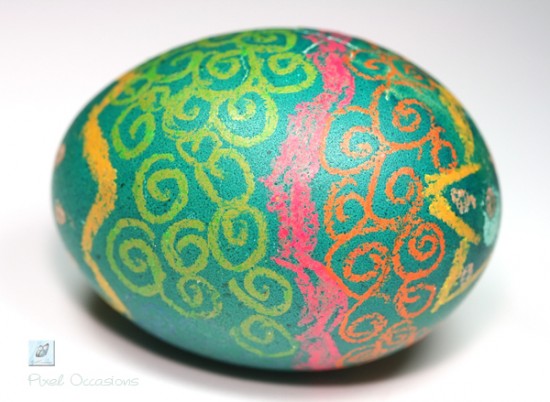 6. Chalkboard Eggs
Which one is your favorite? Do you have a favorite way to dye eggs? Please share!