I love that spring has arrived and we are starting to see more birds around our yard. Something I like to do in the spring is to create a homemade bird feeder. The kids love to hang it up and watch for birds to eat the food. Today I'm sharing with you 14 bird feeder ideas for kids.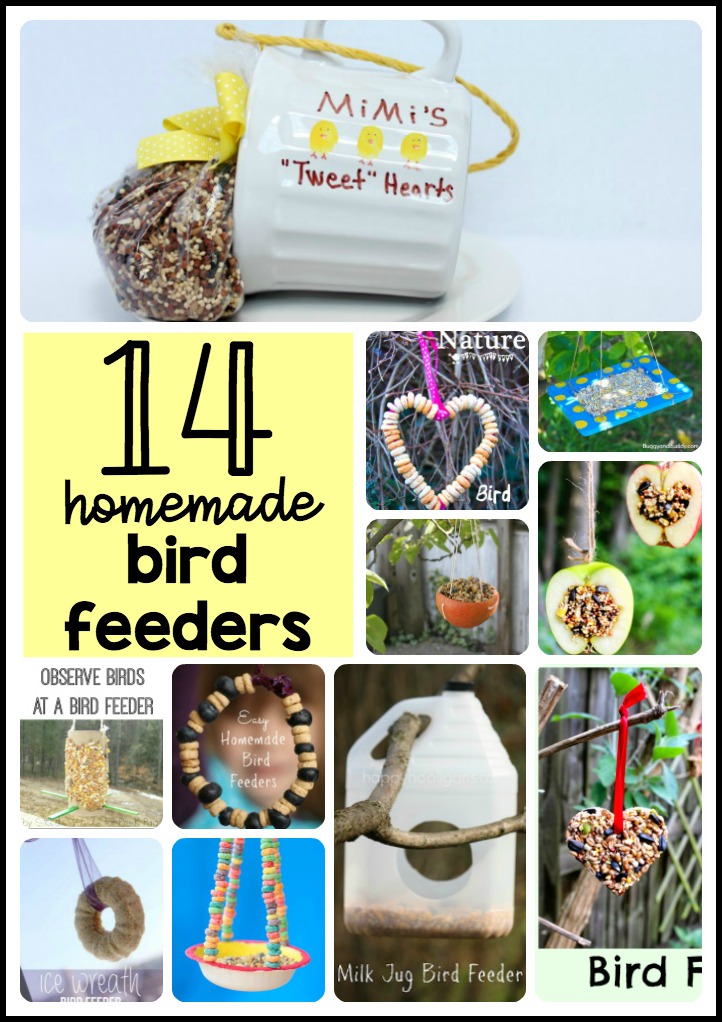 One way we like to do this is with a piece of bread. It's so easy! I shared how we did this on this post.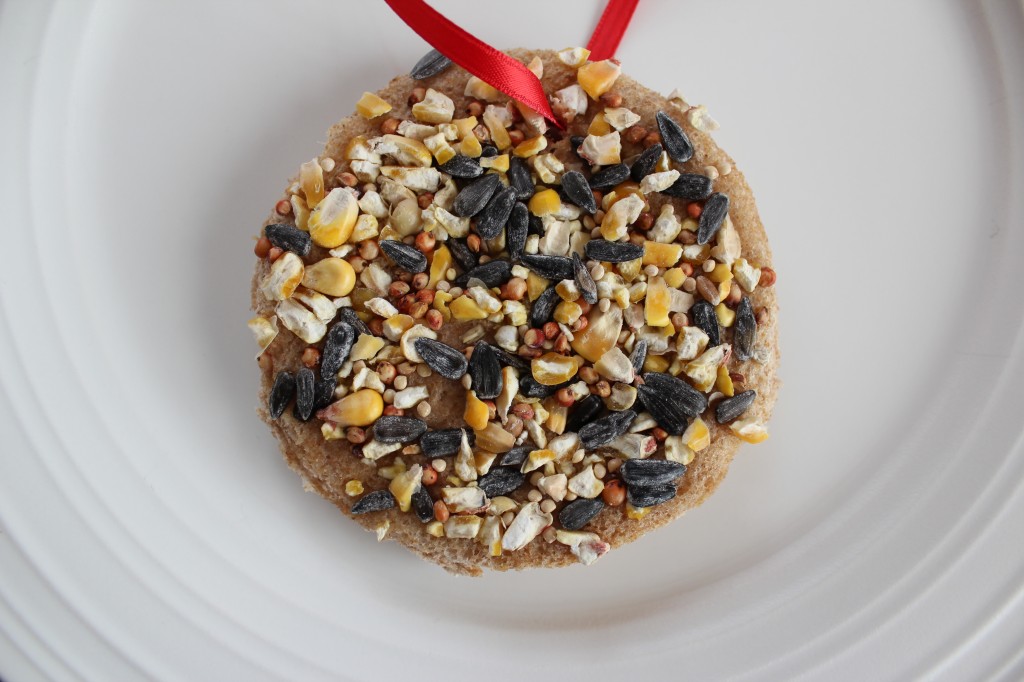 Here are some other great ways to make a bird feeder. Click on the links below to read the ideas.
Biscuit Cutter Bird Feeders from Messy Little Monster
Cereal Bird Feeders from Kids Craft Room
Apple Birdseed Feeders from Natural Beach Living
Cheerios and Blueberry Feeders from Happy Hooligans
Cardboard Tube Feeders from Pre-K Pages
Pinecone Bird Feeders from Happiness is Homemade
Citrus Cup Bird Feeders from Mama Papa Bubba
Milk Jug Bird Feeders from Happy Hooligans
Coffee Mug Bird Feeders from Coffee Cups and Crayons
Wooden Frame Bird Feeders from Buggy and Buddy
Milk Carton Bird Feeders from Frogs and Snails and Puppy Dog Tails
Paper Bowl Feeders from Non-Toy Gifts
Ice Wreath Bird Feeder from Hands On As We Grow
Happy Spring!