I'm excited to share with you my Number Formation Rhymes! I've been teaching my little ones how to write numbers and wanted some rhymes to help them remember the formations. I found these rhymes and decided to make my own posters for our school room. These rhymes are a great way for little ones remember how to write numbers.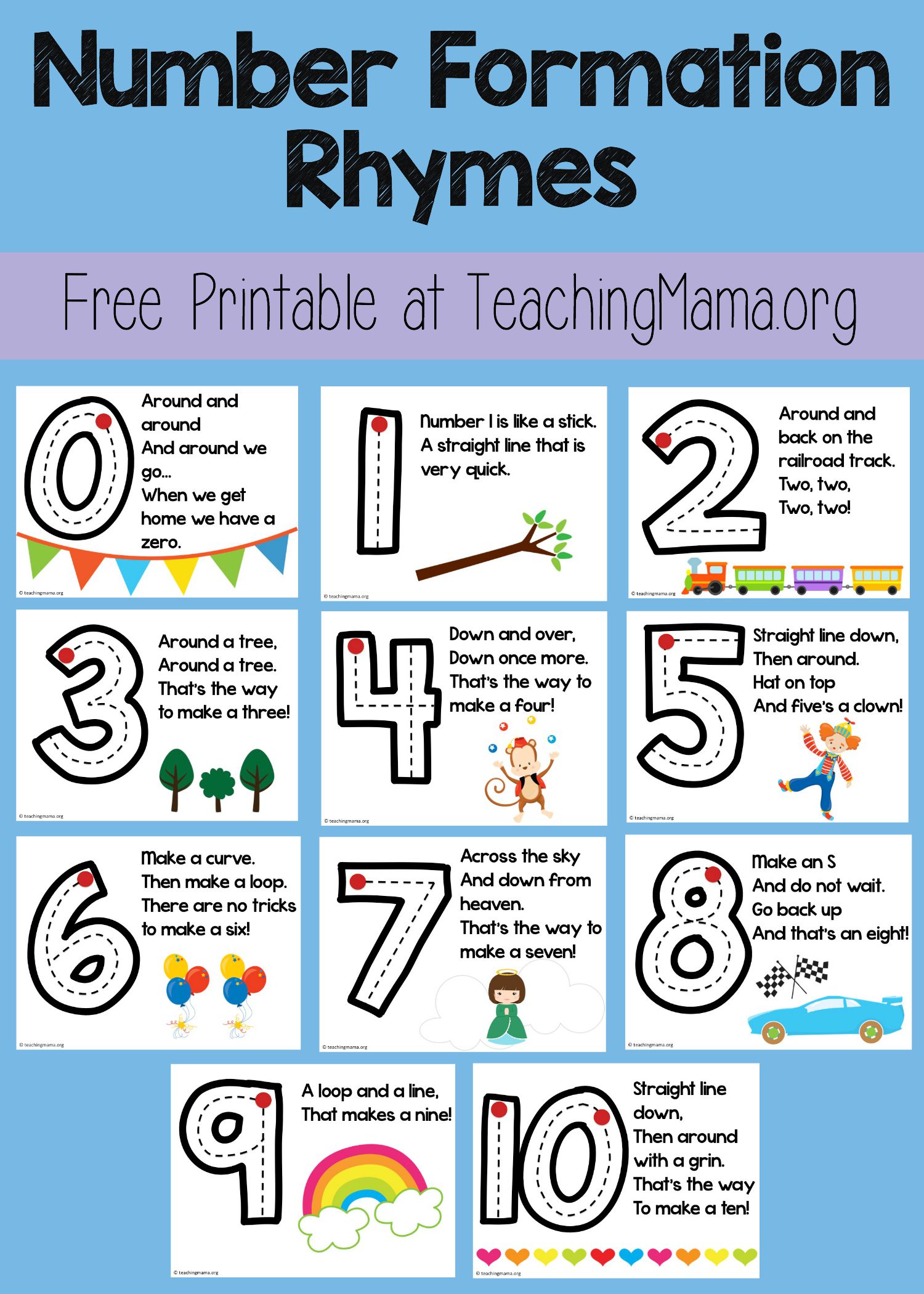 This is a free printable for my newsletter subscribers. You can join my newsletter and get instant access by just filling out the form below. (If you already subscribe to my newsletter, you can check your latest newsletter to find the link and password to the subscriber freebie page.) After you subscribe, you'll be redirected to a subscriber freebie page with the password (an email will also be sent to you).
While you can have your little one practice writing numbers on paper, here are some other ideas for number formation practice:
Now if you want to practice your counting skills, you may enjoy this cute and easy 5 Little Ducks Stone Craft – perfect for little ones and so fun to play with.
I've also created formation rhymes for ALPHABET LETTERS! 🙂
Uppercase Alphabet Formation Rhymes, you can find HERE
Lowercase Alphabet Formation Rhymes HERE
Here are some other posts you may be interested in!