We're nearing the end of June, which means it's time for me to share my July Activity Calendar! I hope you enjoyed the fun activities for June. I enjoyed putting together these exciting and hands-on activities for the month of July!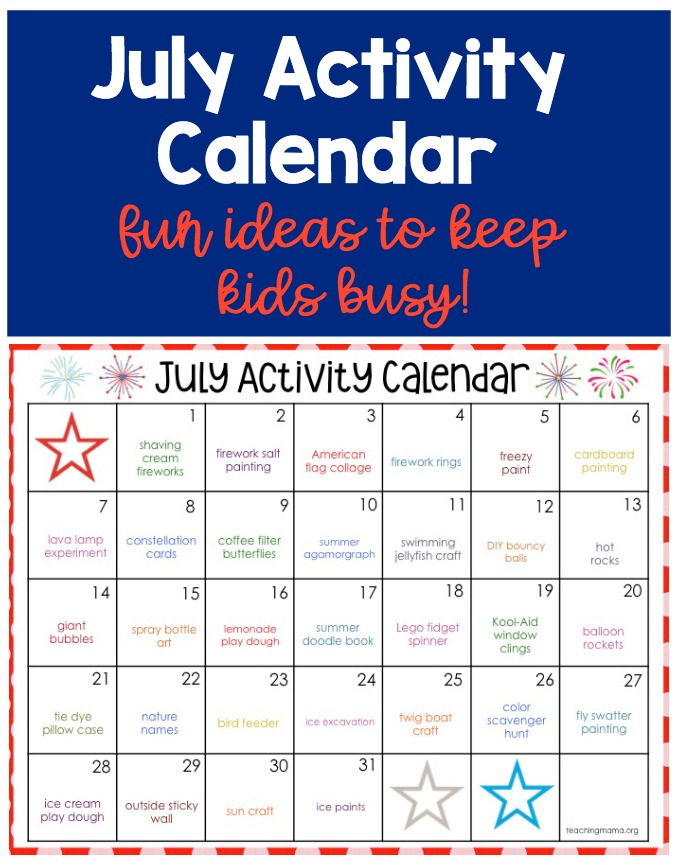 Here's how this calendar works…
Download the printable at the bottom of this post.
Click on the colored words on the calendar to take you to the post for directions.
You can also print this calendar to see it at a glance. (Make sure Adobe Reader is up to date so it will print properly.)
Here are the activities for the month of July:
July 1- Shaving Cream Fireworks
July 2- Firework Salt Painting
July 3- American Flag Collage
July 4- Fireworks Ring
July 5- Freezy Paints
July 6- Cardboard Painting
July 7- Lava Lamp
July 8- Constellation Cards
July 9- Coffee Filter Butterflies
July 10- Summer Agomograph 
July 11- Swimming Jellyfish
July 12- DIY Bouncy Balls
July 13- Hot Rocks
July 14- Giant Bubbles
July 15- Spray Bottle Art
July 16- Lemonade Play Dough
July 17- Mini Summer Doodle Books
July 18- Lego Fidget Spinner
July 19- Kool Aid Window Clings
July 20- Balloon Rockets
July 21-Tie Dye Pillow Case
July 22- Nature Names
July 23- Homemade Bird Feeder
July 24- Ice Excavation Project
July 25- Twig Boat Craft
July 26- Color Scavenger Hunt
July 27- Fly Swatter Painting
July 28- Ice Cream Play Dough
July 29- Outside Sticky Wall
July 30- Summer Sun Craft
July 31- Ice Paints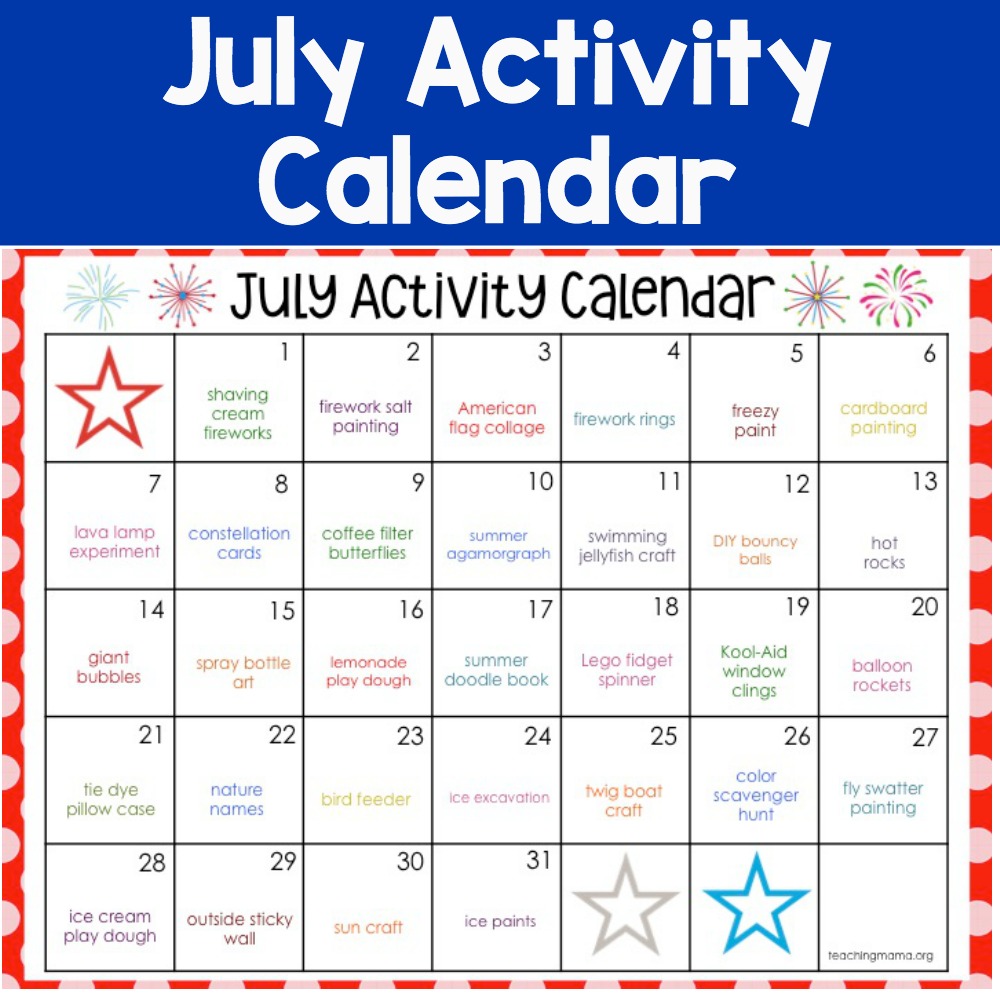 I hope these ideas give you inspiration for activities this July! You can mix up the activities and do them on different days, but this gives you a place to start!
You can download the calendar here —> July Activity Calendar -2020