First Grade At Home Math Packet
In the last couple of weeks, I've shared several free packets to do at home during this time of distance learning. I know that many of you would rather be in the classroom teaching your kiddos, but I hope you've found my at home packets to be helpful! Today I'm excited to share my first grade at home math packet.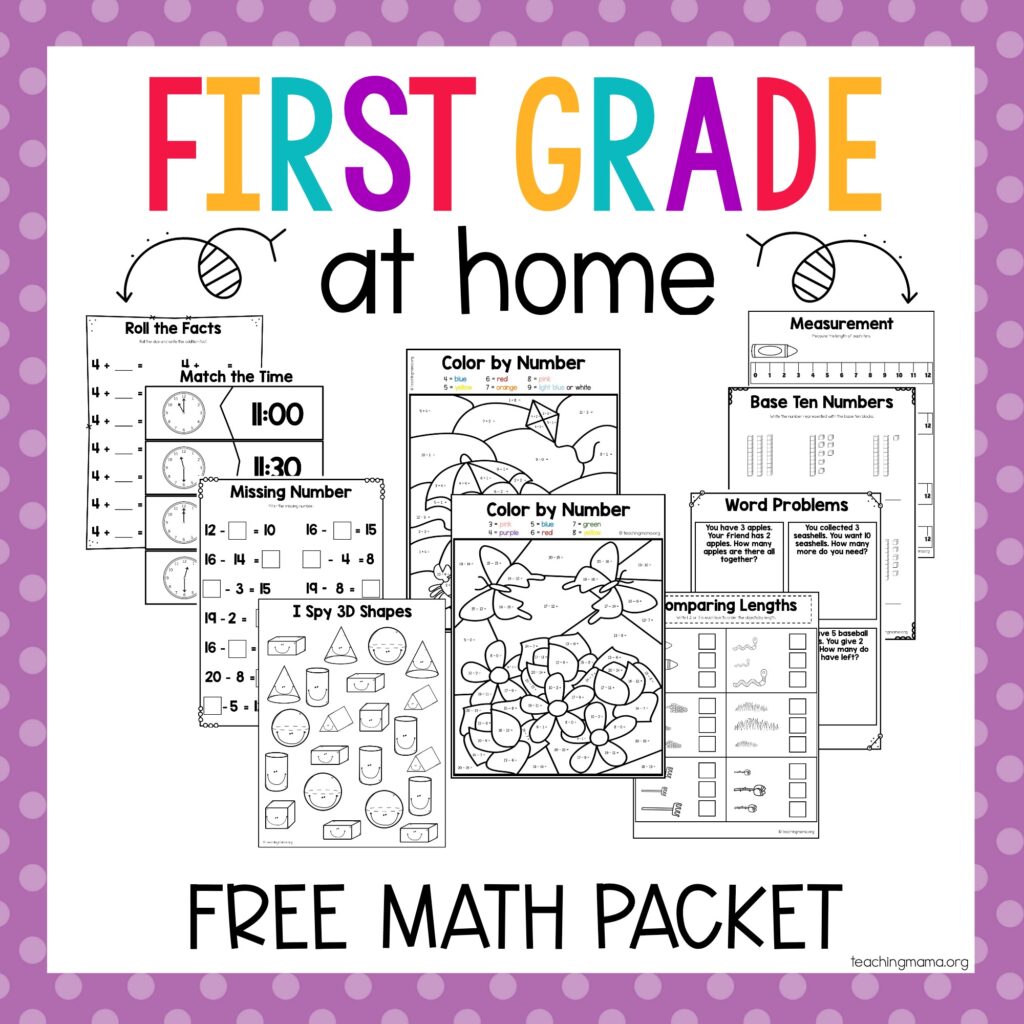 This packet works on a lot of skills for first grade, but doesn't cover everything. I did my best to do a variety of activities:
Activities included in this packet:
addition and subtraction facts
simple addition and subtraction problems
word problems
comparing numbers
adding 10 and subtracting 10
decomposing numbers
2D and 3D shapes
measurement
comparing lengths
graphing and looking at data
telling time by the hour and half hour
identifying numbers with base ten blocks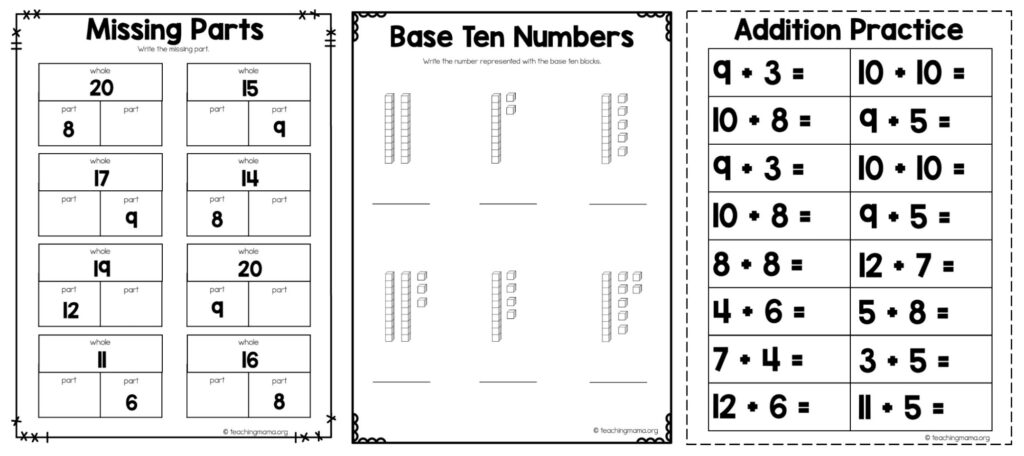 These activities are meant to be a help to you during this time. If your first grader doesn't know these skills yet, that's ok! You can either take time to teach it to them or just do the activities of the skills they already know.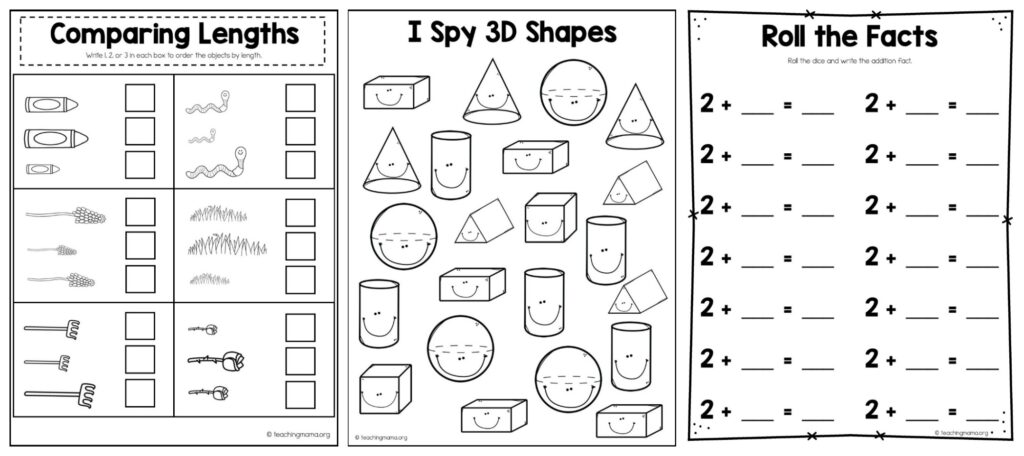 The most important thing to remember is not to stress out about your child's learning right now. So much is happening in our world and they need to feel loved and safe. Try to read to your child, have them practice reading to you, play outside, and make memories together.
I know this is a very challenging time, so I hope this packet helps out a little!
Note: If you are a teacher and want to send this packet to your students, you have my permission!
Also, if you are already a subscriber, you do have to enter your email again to get the packet. Don't worry, you won't be added twice!