3 Sight Word Activities for the Classroom
Disclosure: I am a blog ambassador for Lakeshore Learning and am compensated for my work. I received the product free of charge, but all thoughts and opinions are 100% mine.
Are you teaching sight words to your students? Learning sight words is one component of learning to read. The best way to improve reading these high-frequency words is with lots of practice. These three sight word activities are perfect for the classroom or for learning at home!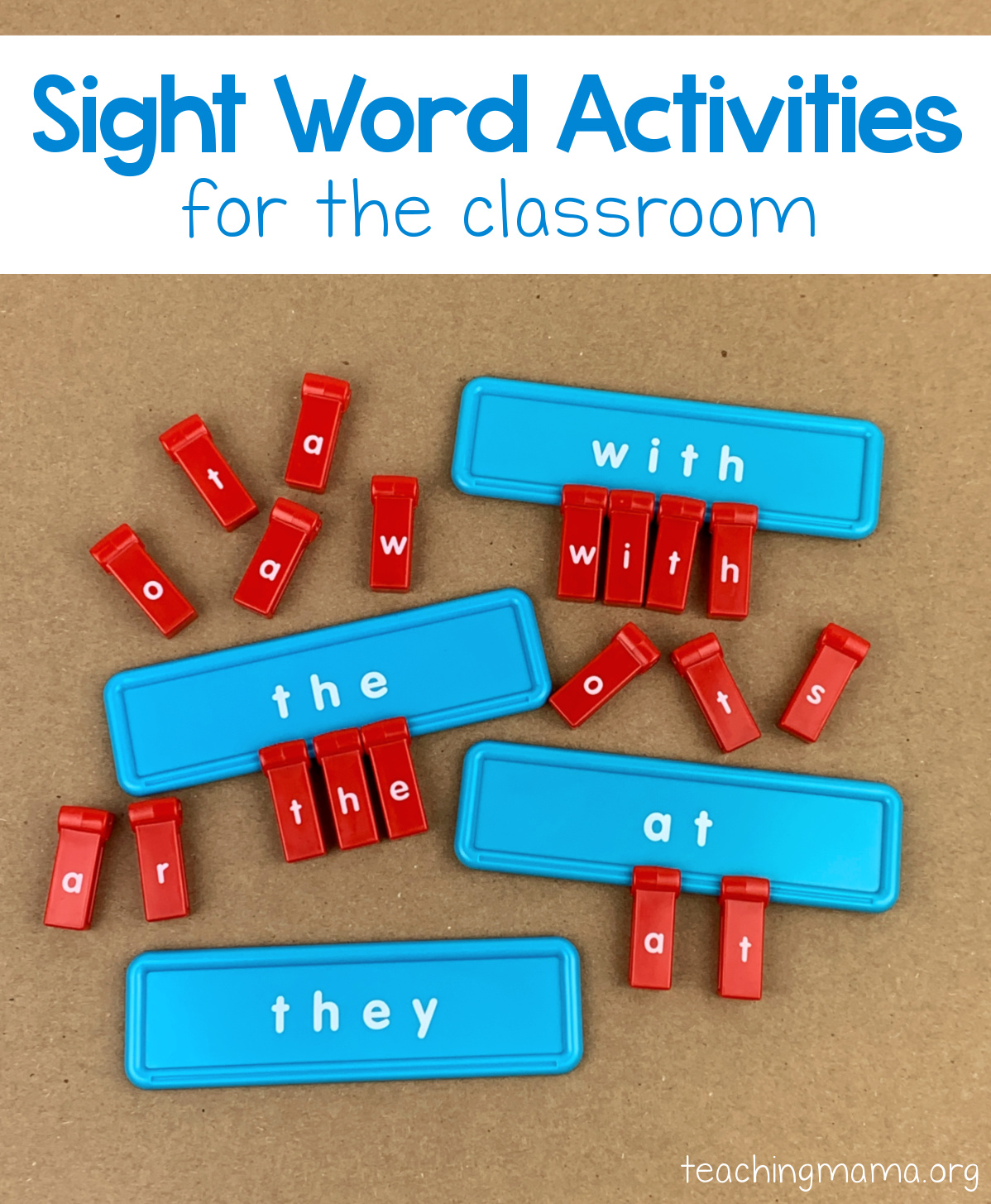 Snap & Build Sight Words
I love this Snap & Build Sight Words activity! It's a great, hands-on way to learn sight words. Students will choose a sight word board, find the letters for the word, and then snap the red clips onto the boards.
I love how this develops multiple skills at once: sight word recognition, spelling, and fine motor skills.
There are 25 sight words in this Level 1 set. There are enough letter clips in this set to build all of the sight words at once. This would be great to use in the classroom for a literacy center or working with a small group of students.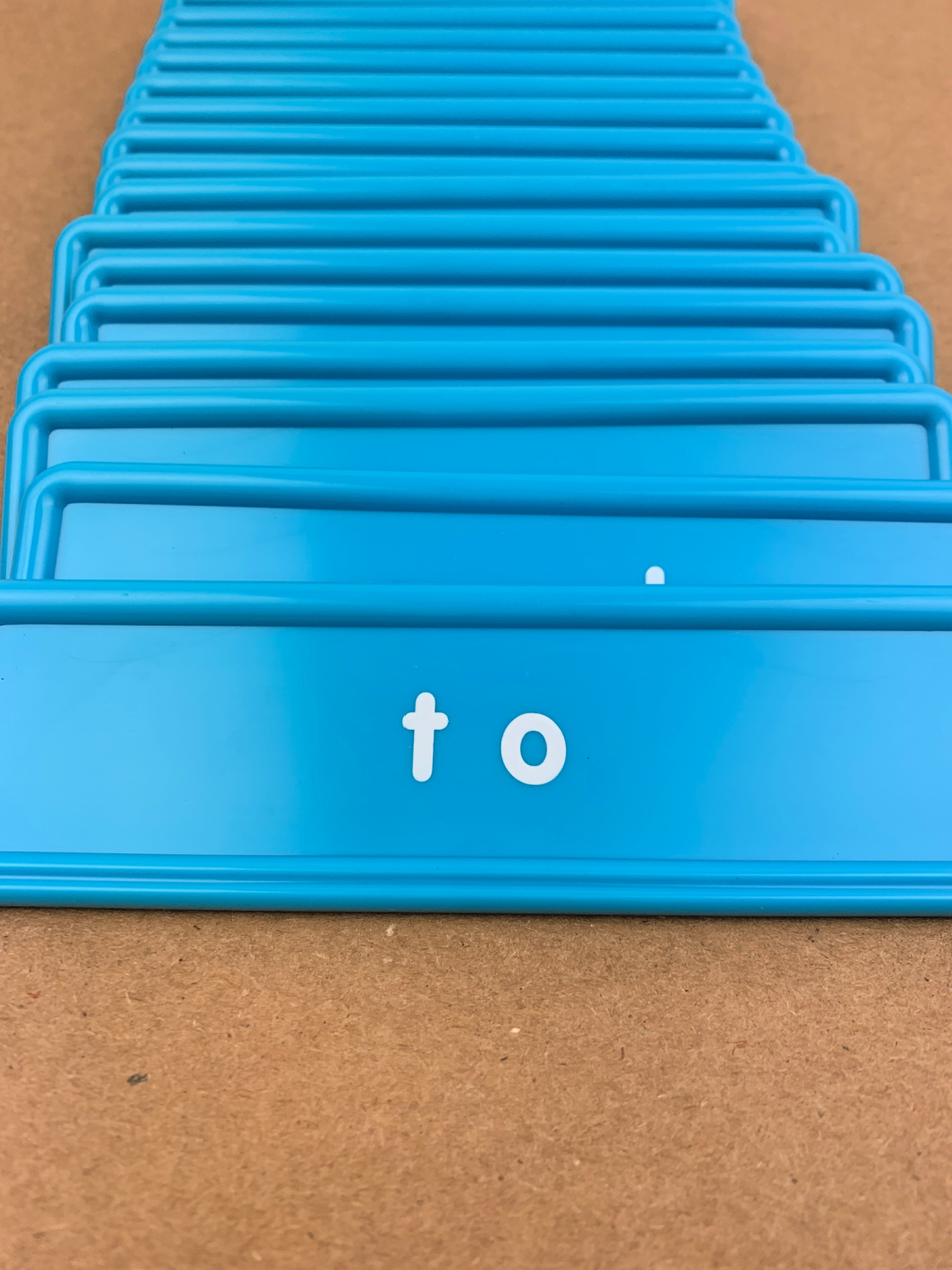 When you are all done, everything fits nicely inside the box.
You can find the Snap & Build Sight Words Level 1 set here.
Tower of Sight Words Game
This activity is a blast! It's just like the game Jenga, but it is a fun way to work on reading sight words. To begin, have the students build the sight word tower using the blue and green blocks.
Each block has a sight word on it. This set is level 3, so the words are more challenging and designed for kindergarten through 2nd grade.
After the tower is built, students can take turns pulling the blocks out of the tower. They can keep the block if they can correctly read the word.
See how many blocks you can get before the tower crumbles! You can find the Tower of Sight Words Game here.
Magnetic Story Board
This activity encourages creative sentence building! The Magnetic Story Board can be used with large group instruction or in small groups.
This set has high-quality magnets that students can arrange to make sentences. There are 4 colors: blue (verbs), red (nouns), green (adjectives), and yellow (pronouns, prepositions, conjunctions, articles, adverbs, and punctuation marks.)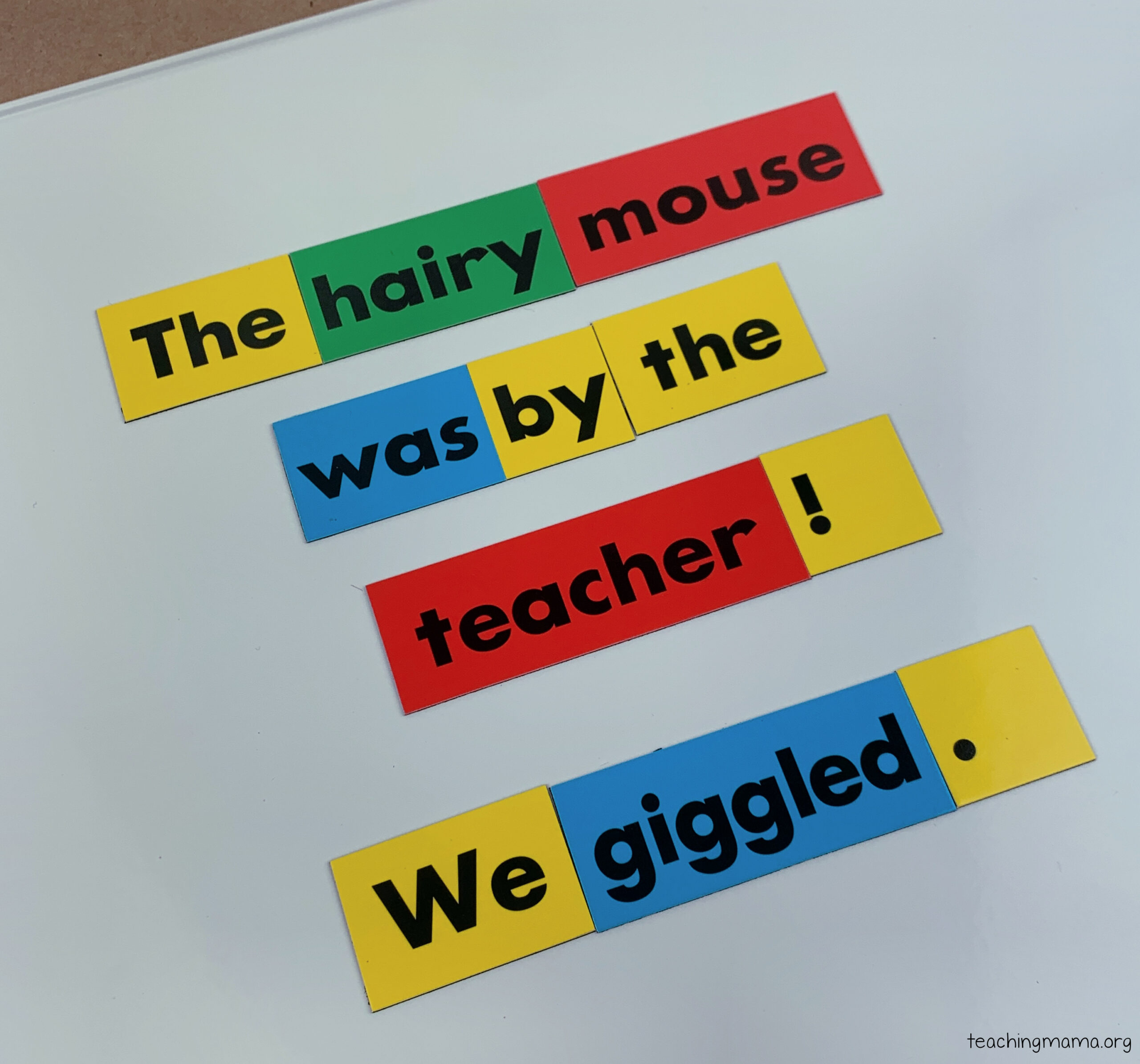 Some of the word titles have capitalized first letters to begin the sentence. There are 190 tiles, including 4 blank ones so you can write your own words. I love how students can learn sentence structure, reading sight words, parts of speech, punctuation marks, and more! Check out the Magnetic Story Board here.
Lakeshore Learning has tons of resources for teaching sight words. Make sure to check these 3 out and use my exclusive coupon code when you checkout! The code 4348 will give you 20% off any single non-sale item. This can be used for purchases in-store or online.
Coupon valid through 11/30/2022 for one-time use in stores or online. Visit  bit.ly/3bbUXIj  for details.