Learning about families is an important topic for a child to learn about. Talking about family members, what roles they play in the family, and who makes up your family are all great things to discuss. One way to do that is with family play dough mats.
I did this recently with my preschooler and he loved it! We made faces on each of the mats and talked about our family. I'm excited to share these play dough mats with you today!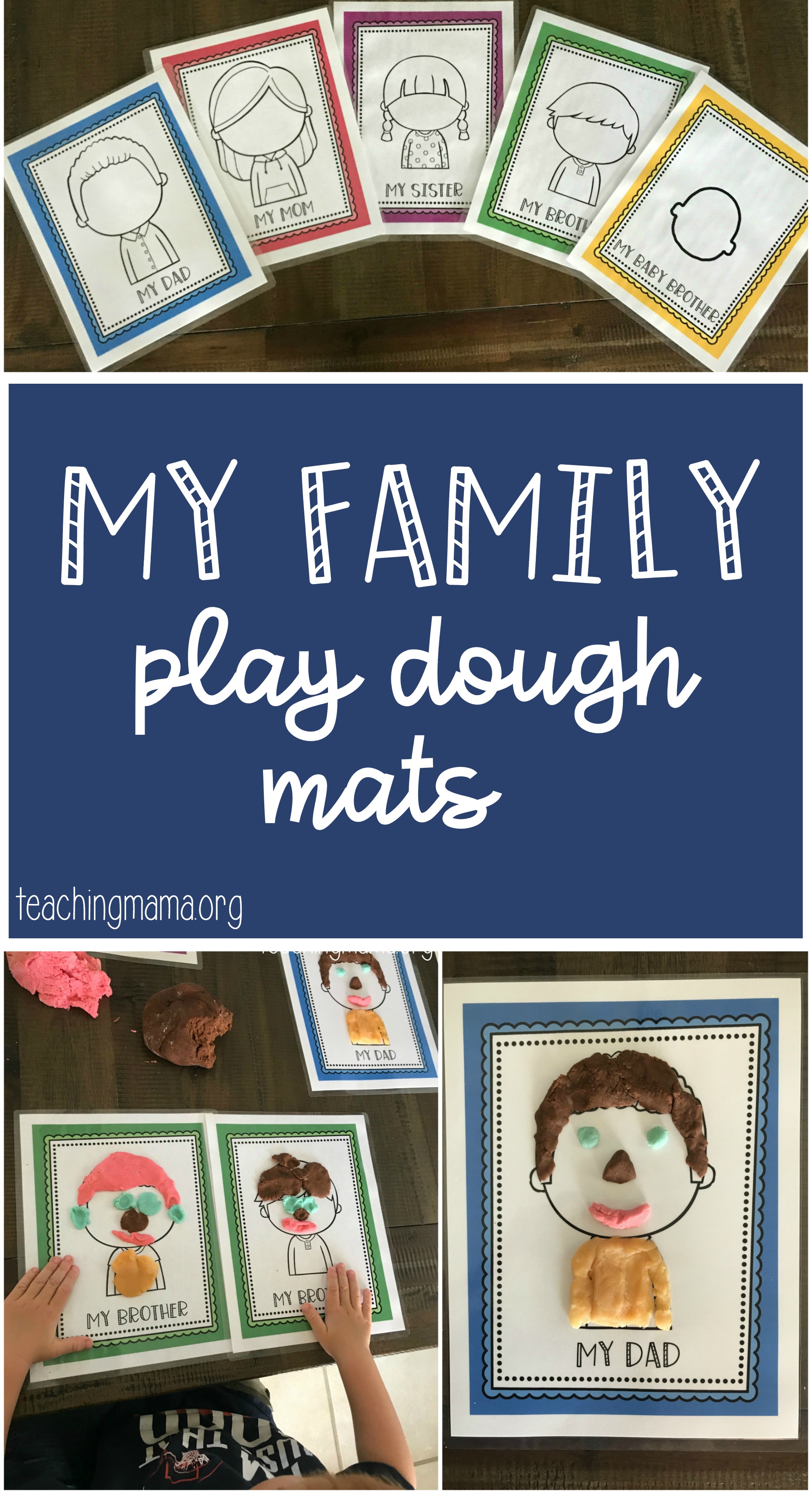 What You Need for Family Play Dough Mats:
This activity is very simple to do. All you need are the play dough mats (link at the bottom of this post) and play dough.
Before doing the activity with your child, talk about the body parts on the face: eyes, ears, hair, nose, and mouth.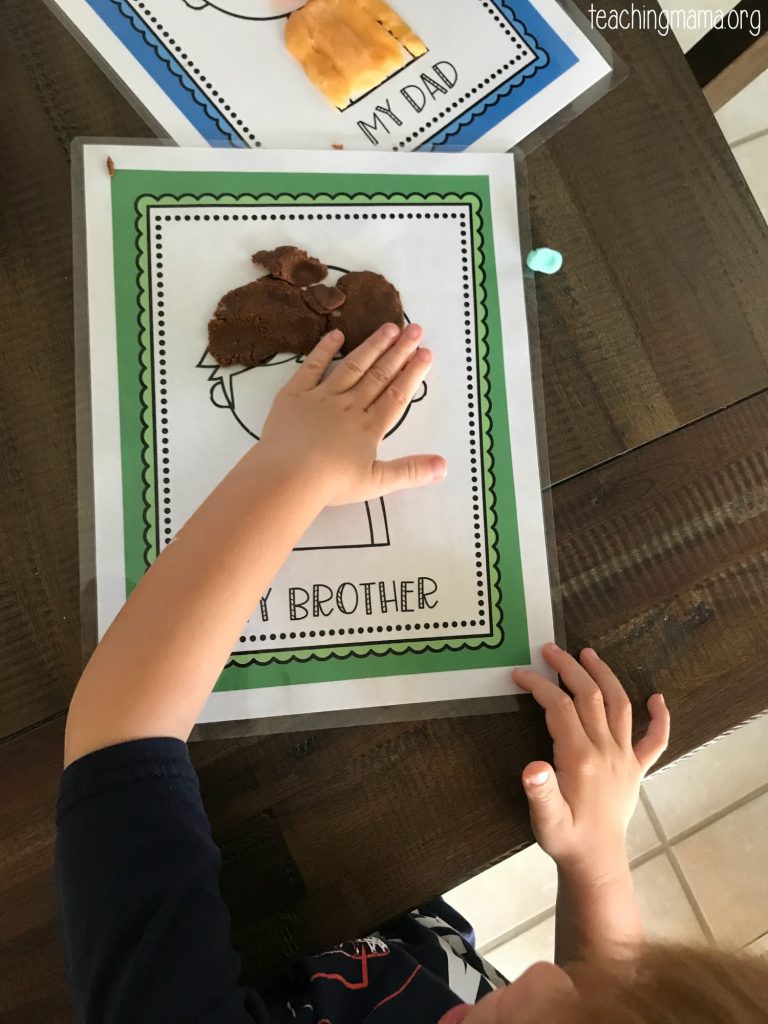 Then simply put the play dough onto the mats and arrange the pieces to make a face. Younger children may have a harder time pressing the play dough on the mat to make the face. You can help them by giving them small pieces to work with or roll the dough into balls for them.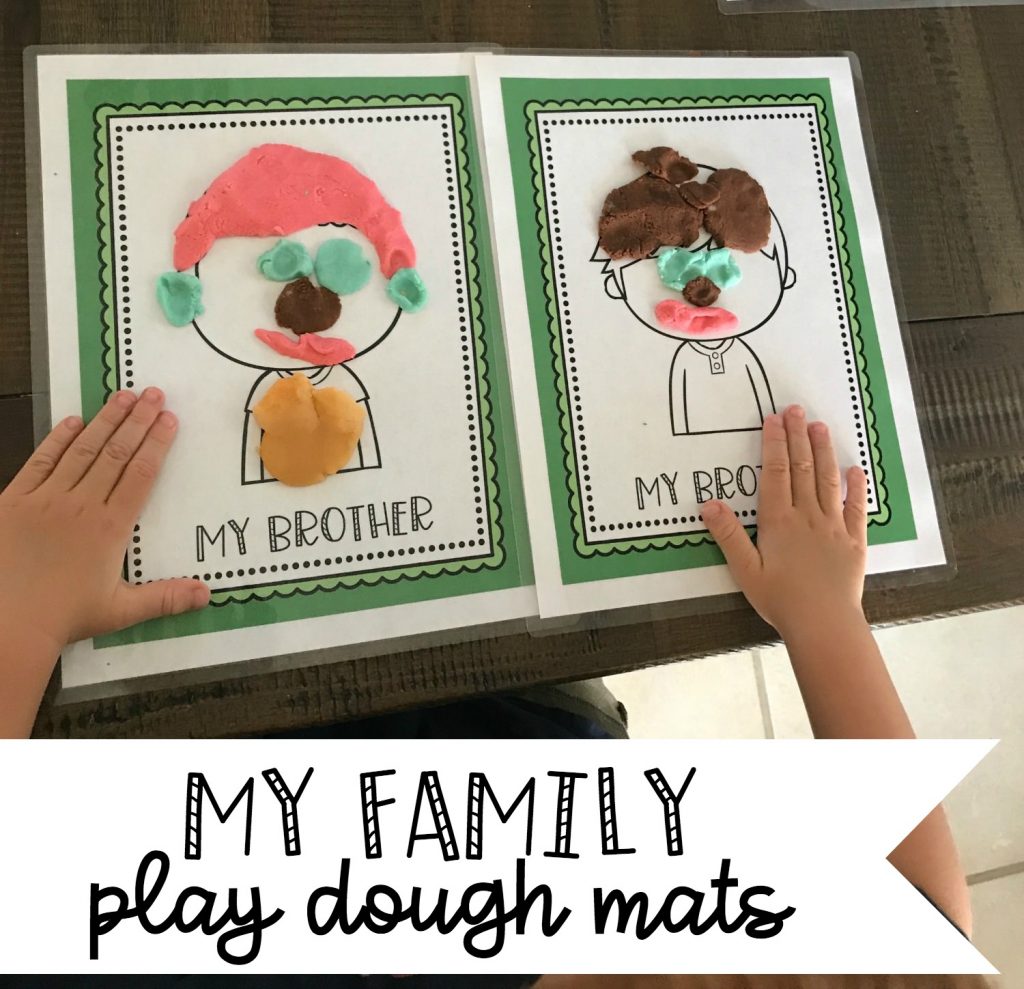 This activity is a great way to talk about the parts of the face and where they are.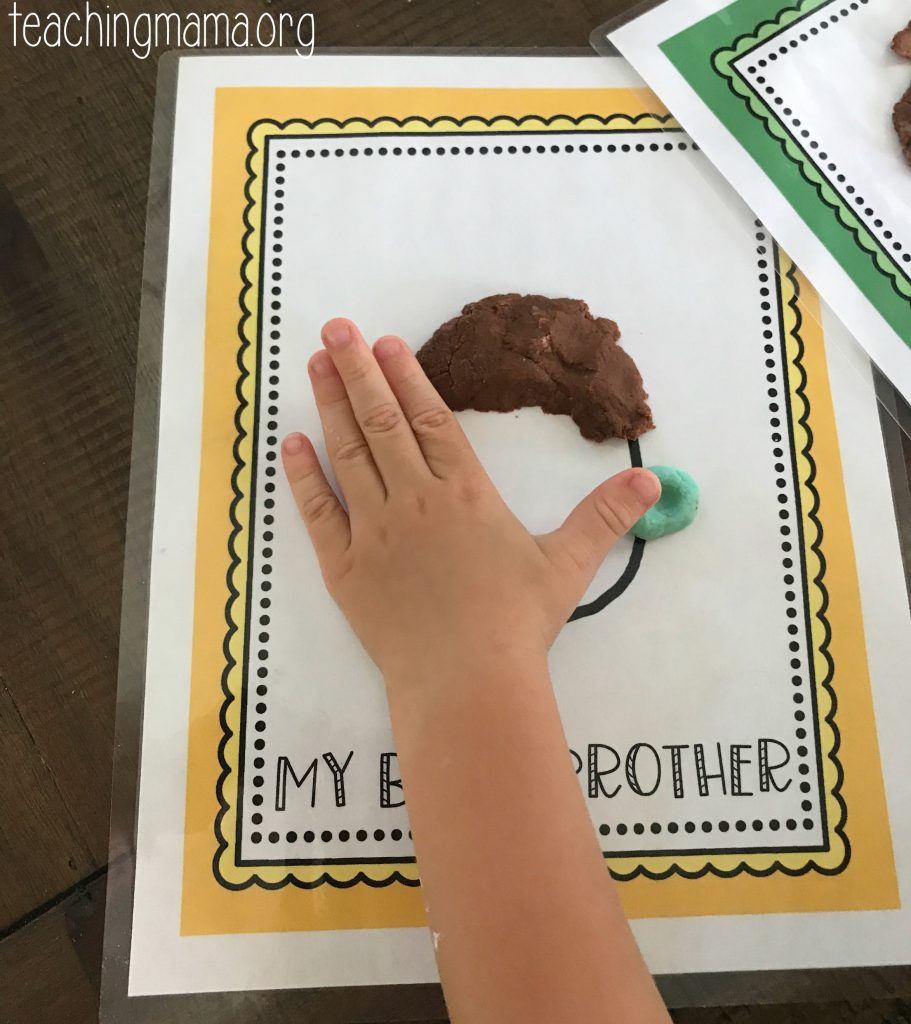 In my printable I have these family members: dad, mom, brother, sister, and baby. There are two options for each family member. I know there are sometimes other members in a family, but this was the clip art I had to work with.
I print these on card stock paper and then laminate them. I love to use
this home laminator
!
Playing with play dough is a great way to build hand strength for fine motor skills. I used a
no-cook method
to make the play dough, but you can also use any kind of play dough.
To download this free packet, click here: —> Family Play Dough Mats