Document Camera for the Classroom
Disclosure: This post contains affiliate links to Amazon.
Not too long ago, I bought a portable document camera to try out. I have to say…it's so great!
I didn't have anything like this when I was teaching, but I know that it's very common for classrooms to have something similar. A lot of document cameras work with your laptop and projector so you can share pictures, books, science demonstrations, or whatever else with your students!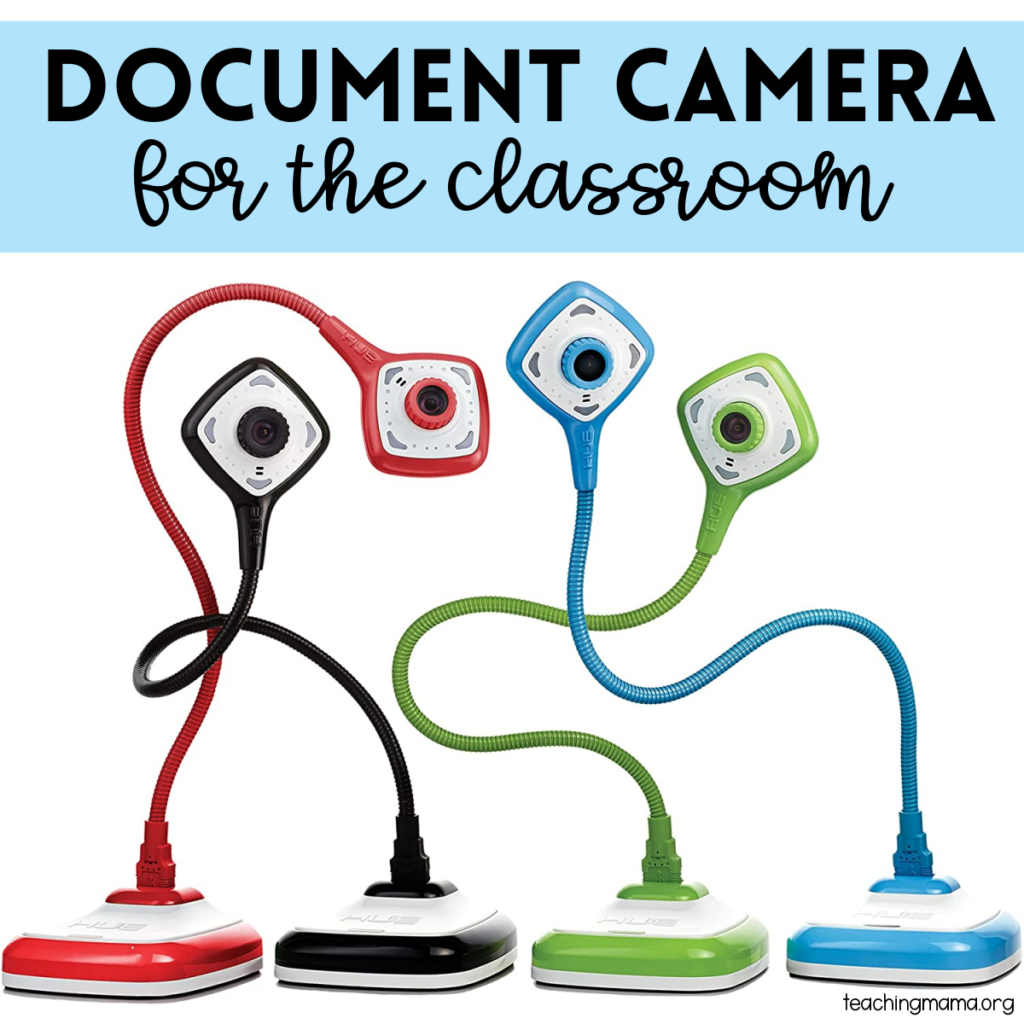 Here's how it works:
Connect the document camera to your computer or projector. The HUE HD Pro Document camera made that a breeze! I simply plugged it into the USB port on my computer and it was ready to go. I didn't even have to download any software to my computer.
Since I use a Mac, I opened up QuickTime to use the camera. Windows Camera would also work.
Then I just placed an item underneath the camera and a larger version appeared on my laptop. If I was in the classroom, I would hook this up to the projector so a bigger picture would be shown to students.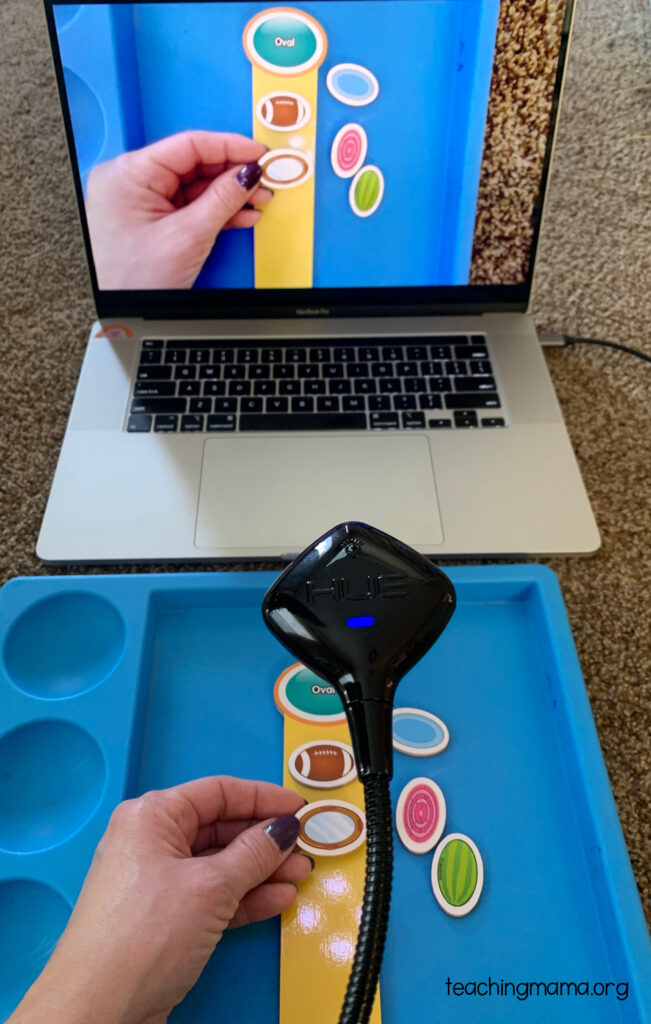 The point of this camera is to show close-ups to students. I'm sure you all know that feeling when you're trying to show the whole class something, but not everyone can see. This solves that problem!
Ideas for the Classroom
Show science demonstrations
To show students words or pictures in a book
Explain math problems with manipulatives
Show & Tell items
Demonstrate how to write alphabet letters or numbers
Model how to do an activity
Show concepts of print from a book
Display students' work
You can also use this for virtual learning!
I love that this document camera allows you to take snapshots or even videos of what you're demonstrating under the camera. The neck is adjustable so you can position it however you'd like.
Here are some other features of this camera:
built-in microphone
auto-focus
manual zoom
can be used for video chat
This is really a cool addition to any classroom!
How would you use a document camera in the classroom?