Shoe Size Sequencing Task Cards
Knowing how to sequence numbers is an important math skill for preschoolers to work on. I created these shoe size sequencing task cards to practice the skill of ordering numbers. You could use this in a math center, with a small group to check their sequencing skills, or for independent work.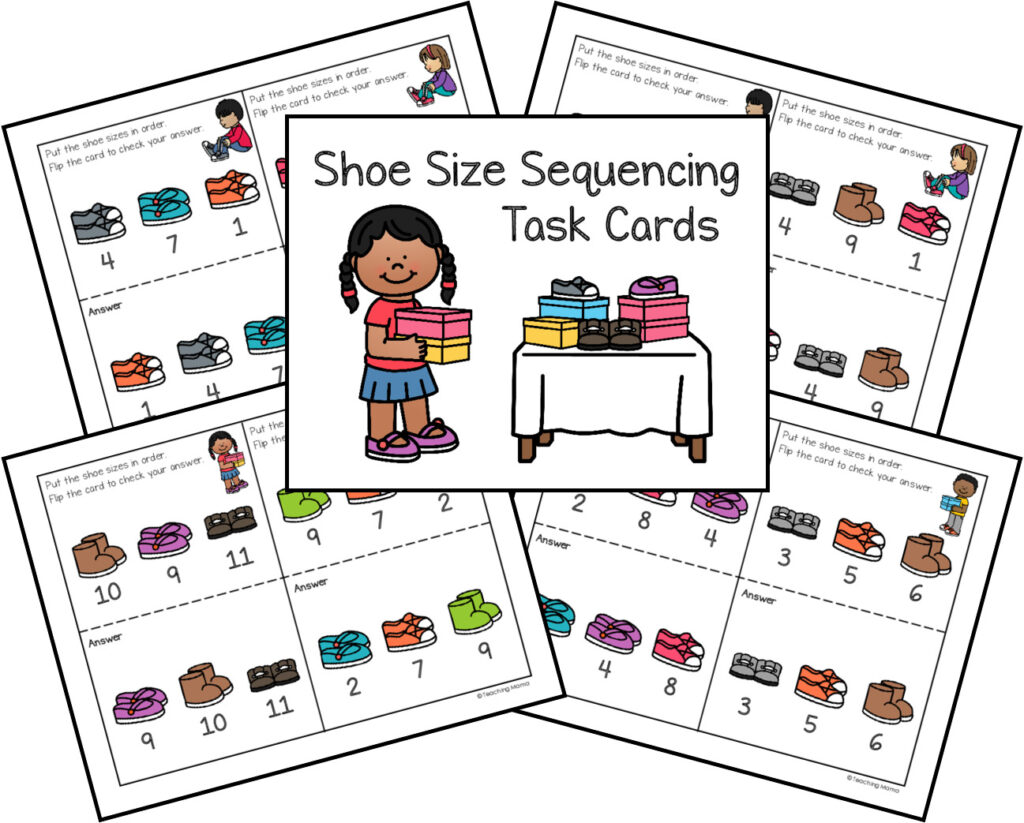 Sequencing Task Cards Math Skills
These task cards work on these preschool skills:
number recognition
ordering numbers from least to greatest
sequencing
following directions

Instructions:
Cut the task cards on the solid lines and fold on the dotted lines.
Cut out the shoe cards.
Give your child the shoe cards and a task card. Demonstrate how to read the numbers on the card.
Determine the order of the numbers from LEAST to GREATEST.
Put the shoe cards in the correct order.
Flip the card and show your child how to check their answer.
Continue with a new task card.
If you'd like to use this free printable, just click here —> Shoe Size Sequencing Task Cards