Lincoln asked me the other day what our activity for the day will be. I had not planned one, but he just LOVES doing activities so I quickly looked in my craft cabinet for an idea. I had been saving some cardboard recyclables and so I thought of an art activity for him. It turned out to be so fun! If you're looking for something to do, you'll have to try this recycled art for kids.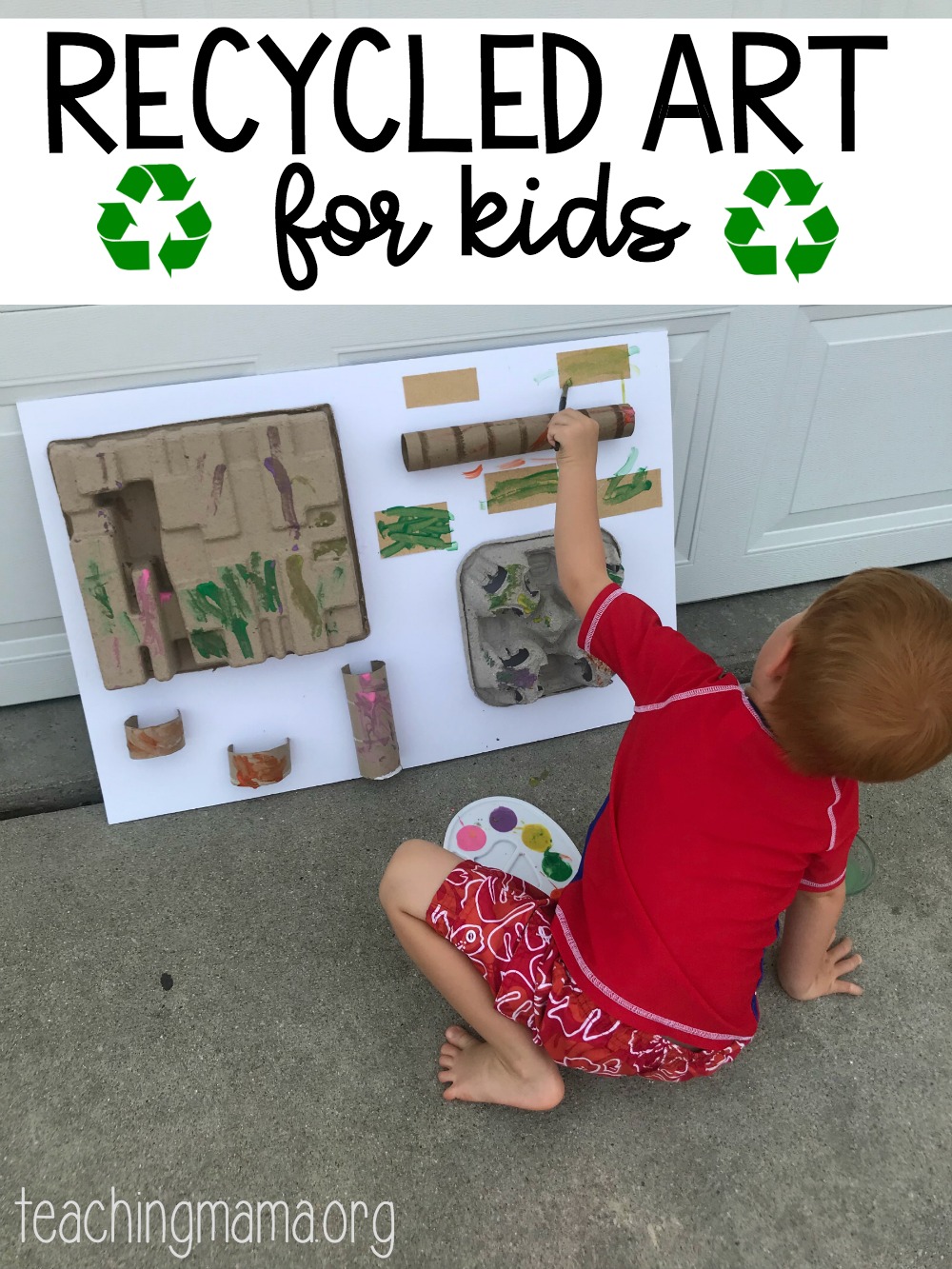 Here's what you need for recycled art:
cardboard recyclables (I also used some scraps of sandpaper)
posterboard
washable paint
paintbrushes
glue (hot glue gun works great!)
Begin by gluing the cardboard pieces to a posterboard (or something similar). After it's dry, set paint and a paintbrush out for your little one to create with. I like to do these types of projects outdoors in case of an accident with paint!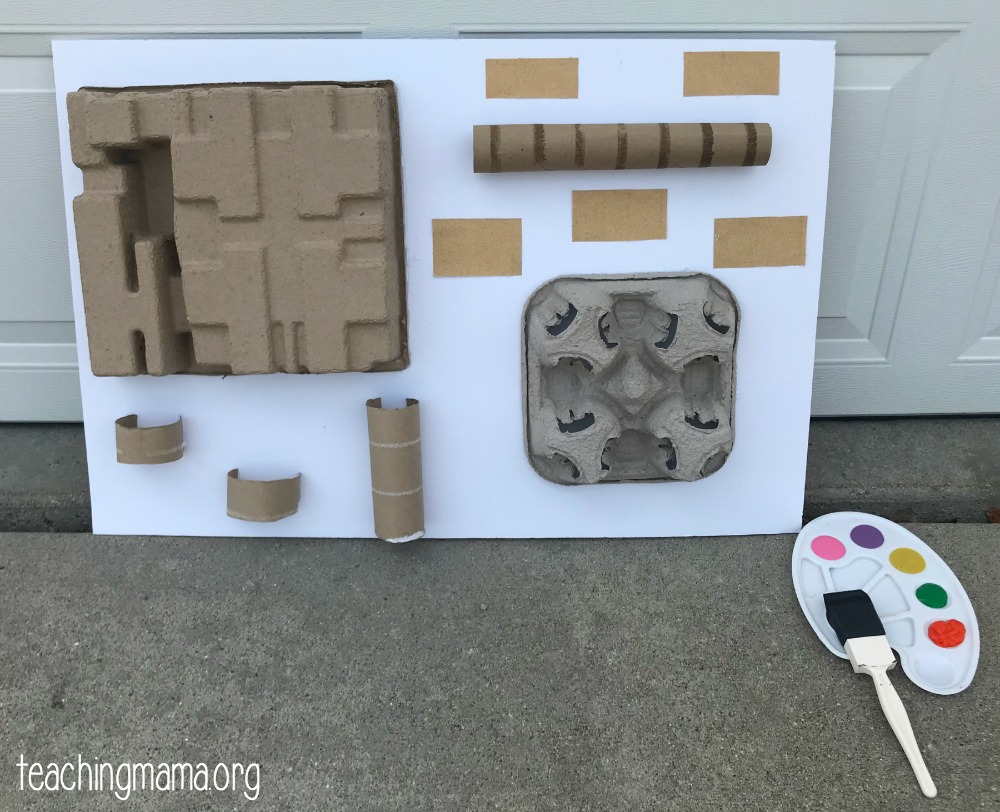 Invite your little one to create however he or she would like! This is process art, so there is no right or wrong way to do this. Well, unless they decide to paint their surroundings instead of the recyclables!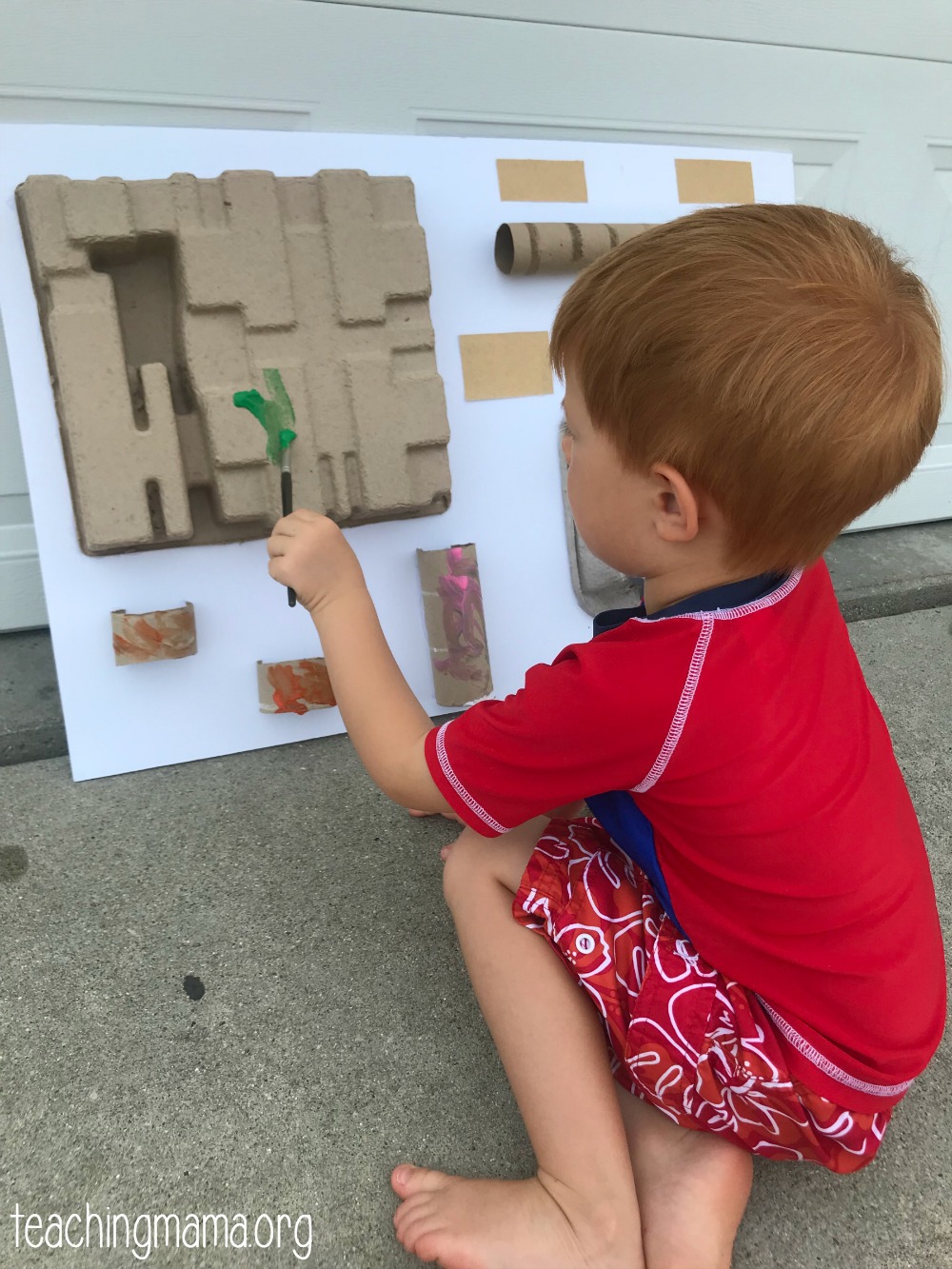 There are several benefits to this activity:
process art – allows the child to be creative and there's no end product in mind, so they can be free to create however they'd like! This is so important for kids!
different textures  – painting on something other than paper is great for kids! It shows the different textures of various materials and it's fun to paint on 3-D items!
core strength – painting on a vertical surface is a great way for kids to gain strength in their core, shoulder stability, bilateral coordination, crossing the midline, and more! (Read more about this here)
hand-eye coordination – painting is great for this!
This is SUCH a simple activity, but it's great to pull out on a day where your kids need an activity! You may just get an extended amount of time to drink your coffee 🙂