Pumpkin Decorating on a Light Box
This post contains affiliate links to Amazon. See my disclosure for details.
Have you heard of or used a light box? I've seen these all over blogs and Pinterest, but had never made one myself. I have wanted to make one for a while, so when I thought of this pumpkin decorating idea, I decided to try it out.
To make it, I took a clear storage box
and filled it with clear Christmas lights. Then I covered the top with white tissue paper and taped it down on the sides. (The tissue paper helped disperse and soften the light.) I think it looks beautiful when it glows in the dark 🙂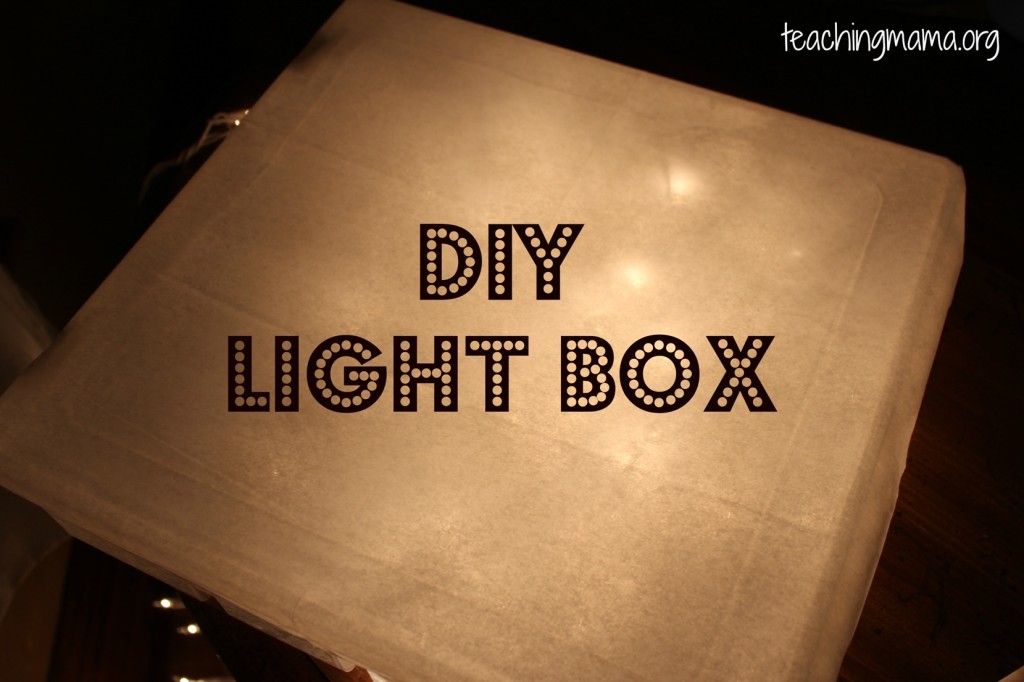 Then I printed this pumpkin on cardstock paper and cut it out. I also cut out accessories and shapes out of felt. I used a few googly eyes and glued on stars on the pink hat.
When it was dark out, I invited Troy to play with the light box.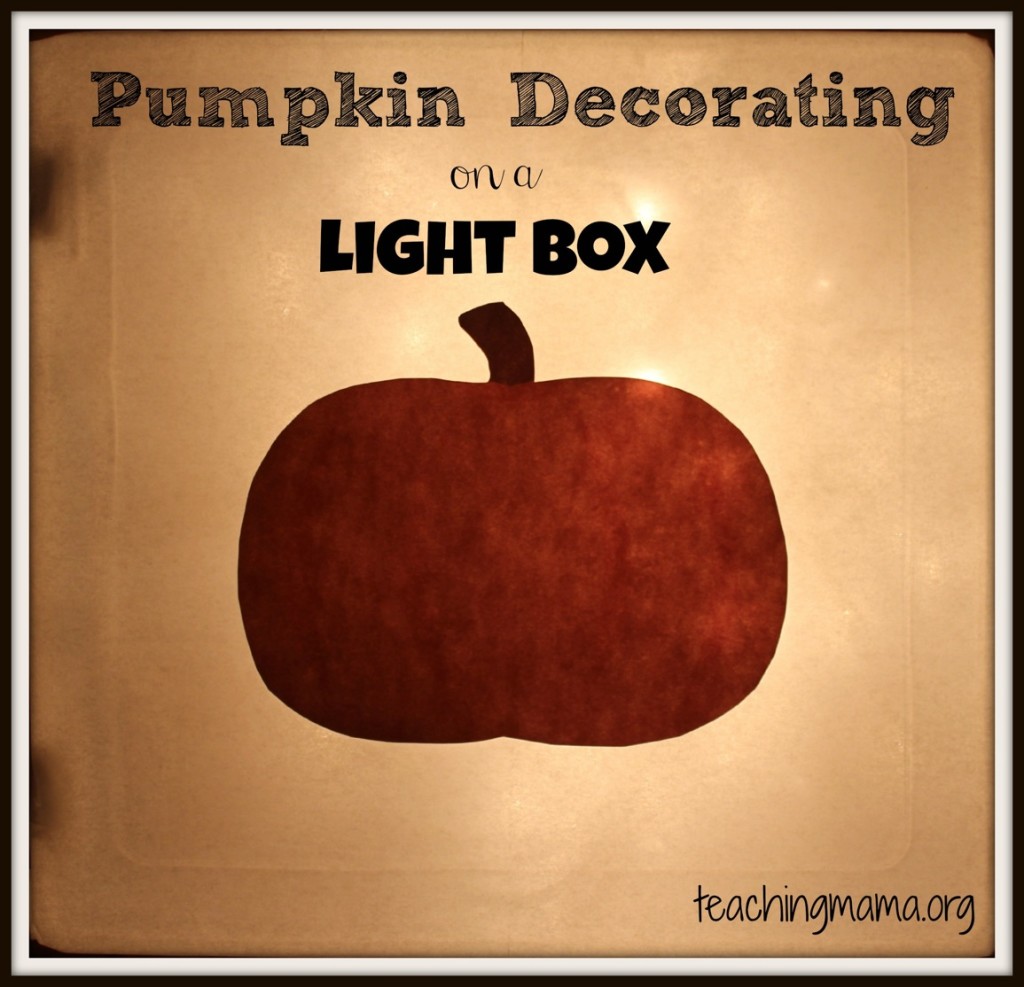 I showed him all the accessories and showed him how to put them on the pumpkin. He had a BALL decorating!!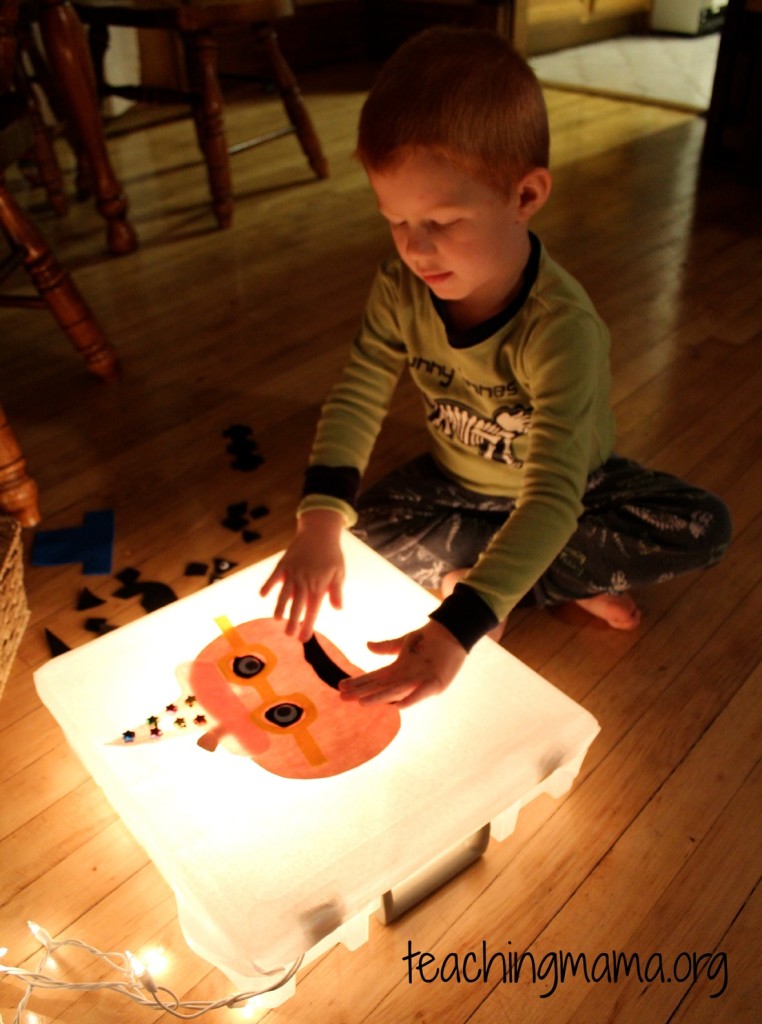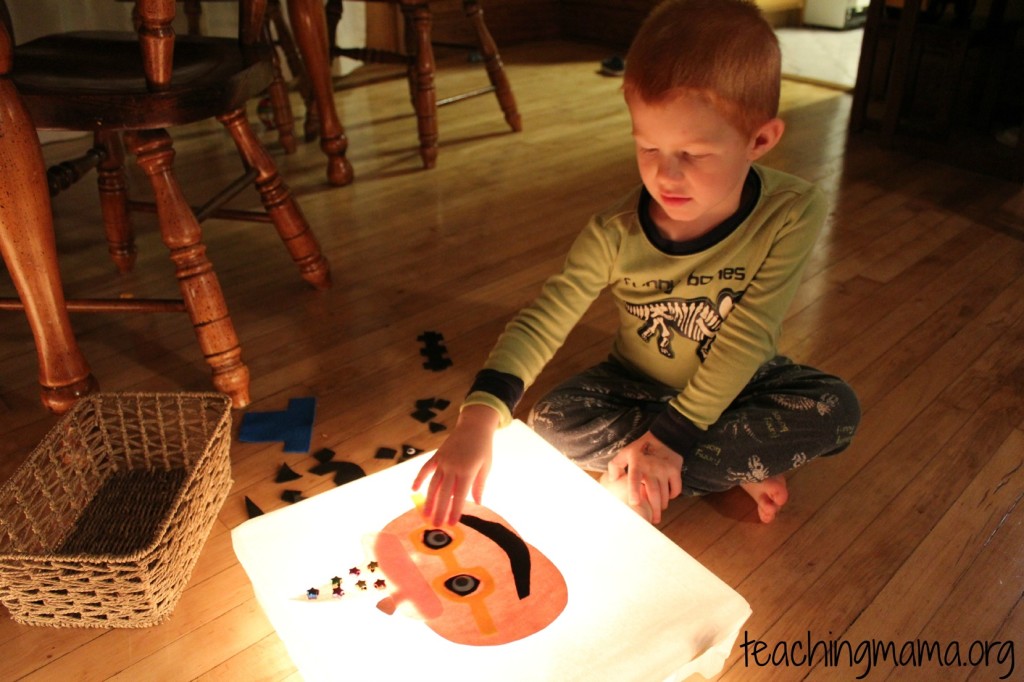 Here are some of our decorated pumpkins!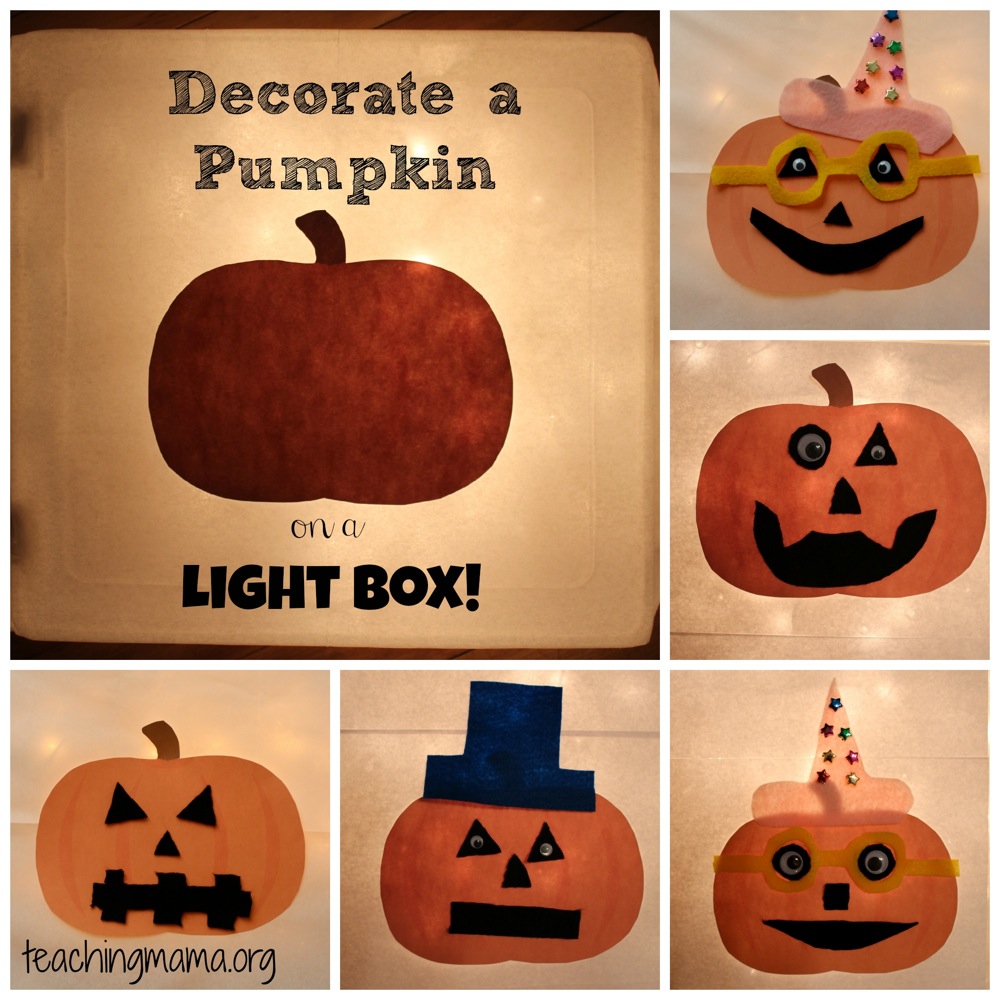 It was a very fun activity! I can't wait to use a light box more often. Hope you'll try it out!