Description
Help your students practice fluency and reading comprehension with these fun reading passages! These are great for 1st graders or 2nd graders, depending on their reading levels.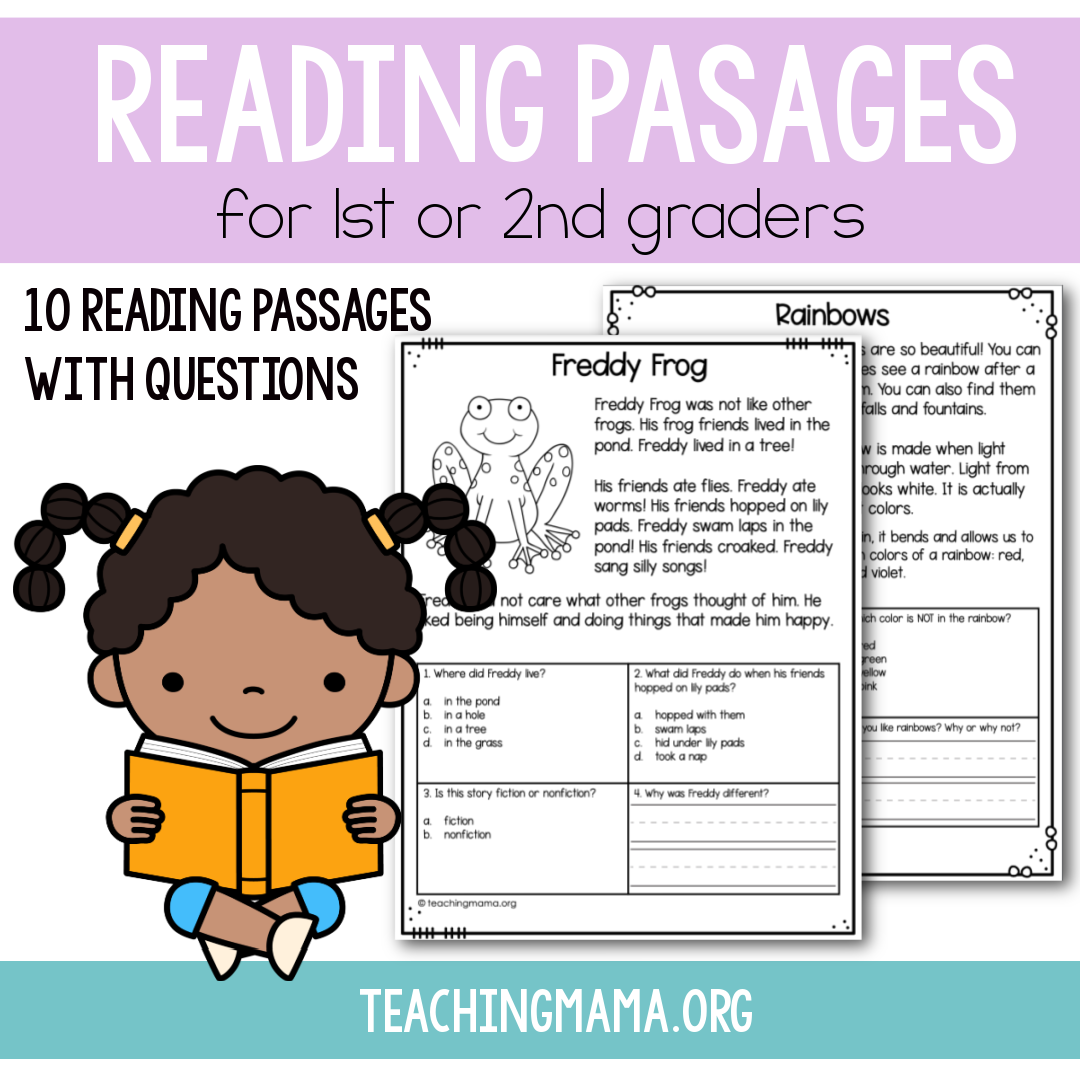 There are 10 passages in this file. 5 are fiction and 5 are nonfiction.
After reading the passage, students will answer 4 questions. They include multiple choice, short answer, or true/false questions.
These passages are great for small group practice, reading independently, or sending home to practice reading with parents.