Description
Practice spelling words with spelling mazes! Kids love mazes, so adding spelling practice to them is a FUN way to learn spelling words!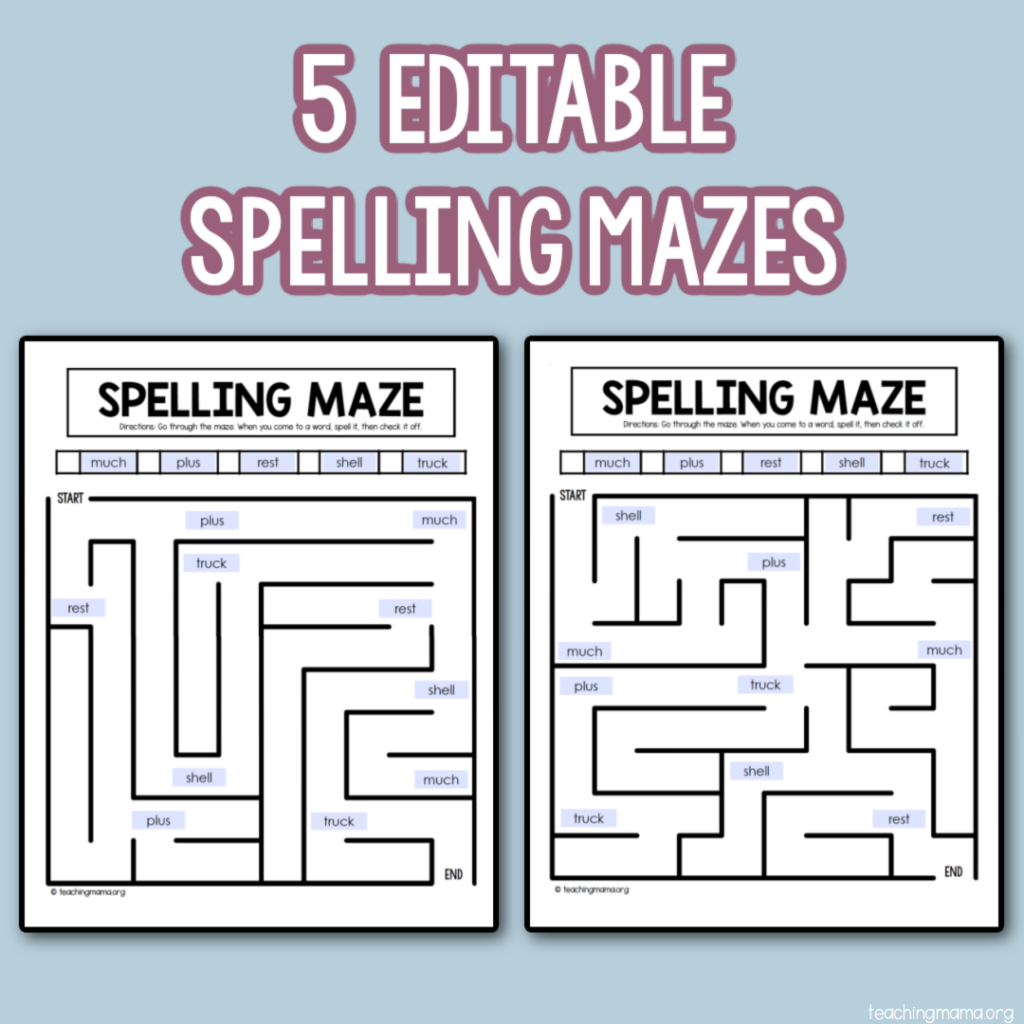 Simply type in 5 spelling words on the 'Word List' page and then all the words will be distributed to the spelling mazes.
Have students go through the maze. When they come to a word, spell it and then check it off at the top of the page. Continue going through the maze until they reach the end!