Description
Spelling…
It's an essential skill, but many children struggle with it!
Practicing spelling words with games and hands-on activities is a fun and effective way to learn spelling words!
I've seen this work with my own children. After practicing spelling words with my middle son during our homeschool day one day, I had the idea to create some editable spelling activities that I could use with any spelling list we had.
We started working on just 5 words at a time. I know practicing 5 words doesn't seem like a lot, but it's something that felt manageable and doable for him.
I've created this product to be an easy and effective way to practice spelling words. Within minutes, you'll have 10 activities ready to print!
How it works:
You can use this with any spelling list. This product includes options for lists of 5, 10, or 15 words!
To start, open the PDF in Adobe Reader. You must use Adobe Reader, not Adobe Pro or Adobe XL.
To begin, enter your spelling words on the page titled 'Word List.'
After you press enter, all of the words you typed will be distributed to the 10 spelling activities.
Decide which activities you'd like to try and then print that page.
Save the PDF to your computer. It's important to note that this PDF will not save to a tablet or phone.
Use the editable spelling activities as many times as you'd like!

The Editable Spelling Activities:
Stamping Words Activity
Spiral Spelling Game
Magic Spelling Words Activity
Spin & Write Activity
Pancake Spelling Game
Roll & Write Activity
Spell to Win Game
Silly Spelling Game
Active Spelling Game
Minute to Win It Game
These spelling activities were designed for kids in kindergarten – 3rd grade. However, you can use them with older children, too!
Check out the video below to see more!
For a few days only, when you purchase the spelling activities, you'll receive a BONUS of 5 editable spelling mazes!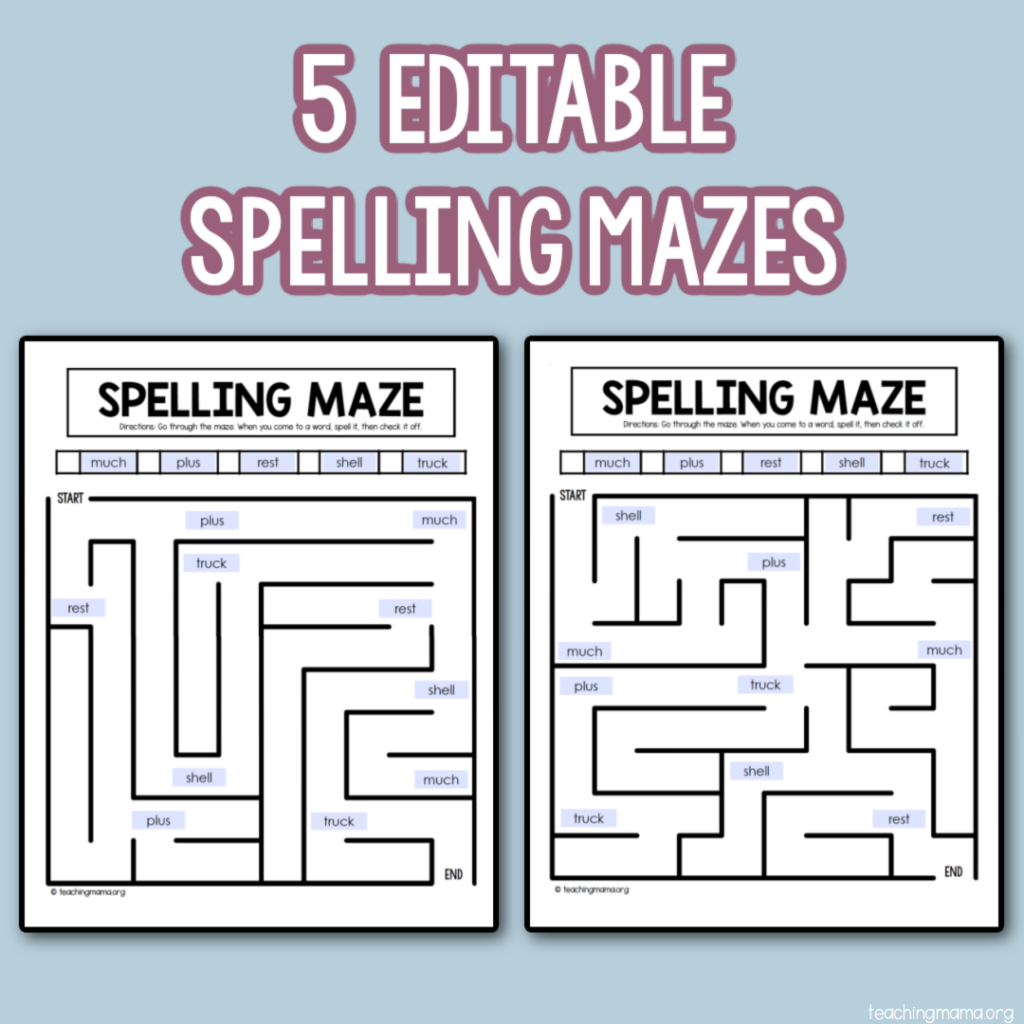 The bonus ends on Tuesday, April 12th.