Description
Help children sort by attributes with these fun, hands-on activities! These math activities are perfect for preschoolers and kindergarteners.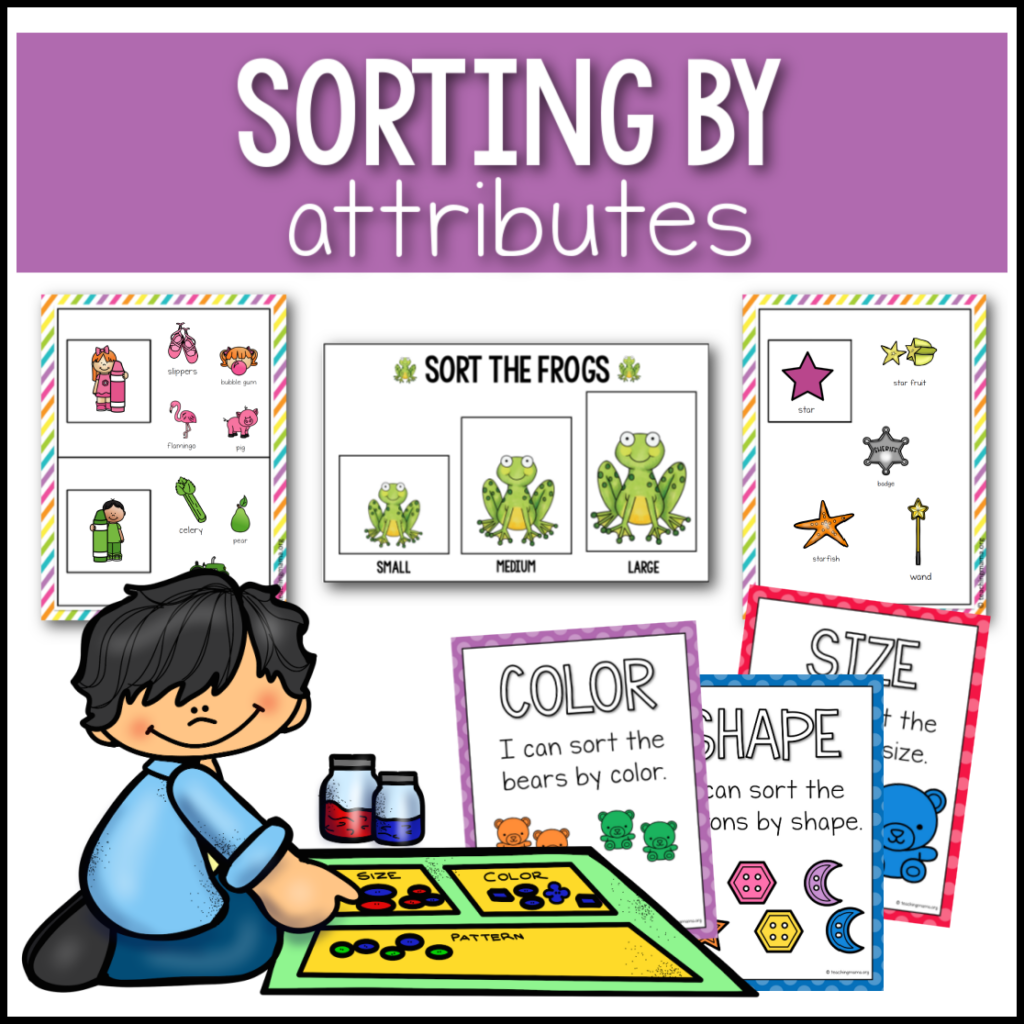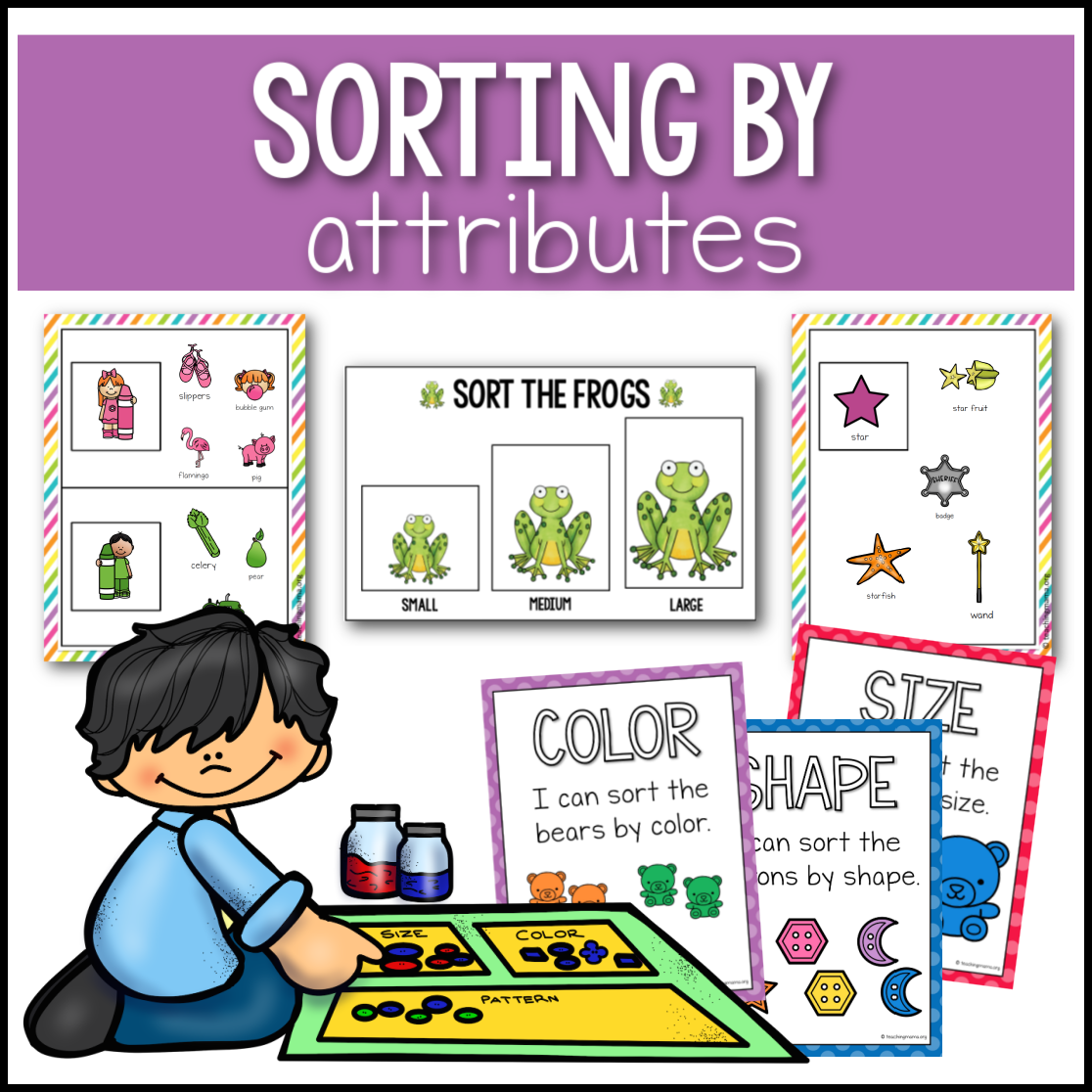 This product includes the following:
posters with definitions for these words: attributes, sort, same, different
posters with examples for sorting by color, size, and shape
sorting by color activity for these 11 colors:

black
blue
brown
grey
green
orange
pink
purple
red
white
yellow

sorting by shape activity for these 14 shapes

circle
crescent
cross
heart
hexagon
octagon
oval
pentagon
rectangle
semi-circle
square
star
trapezoid
triangle

12 sorting by size mats focusing on the words small, medium, and large
More Details About the Product:
This product includes colorful posters to teach sorting vocabulary words to your students!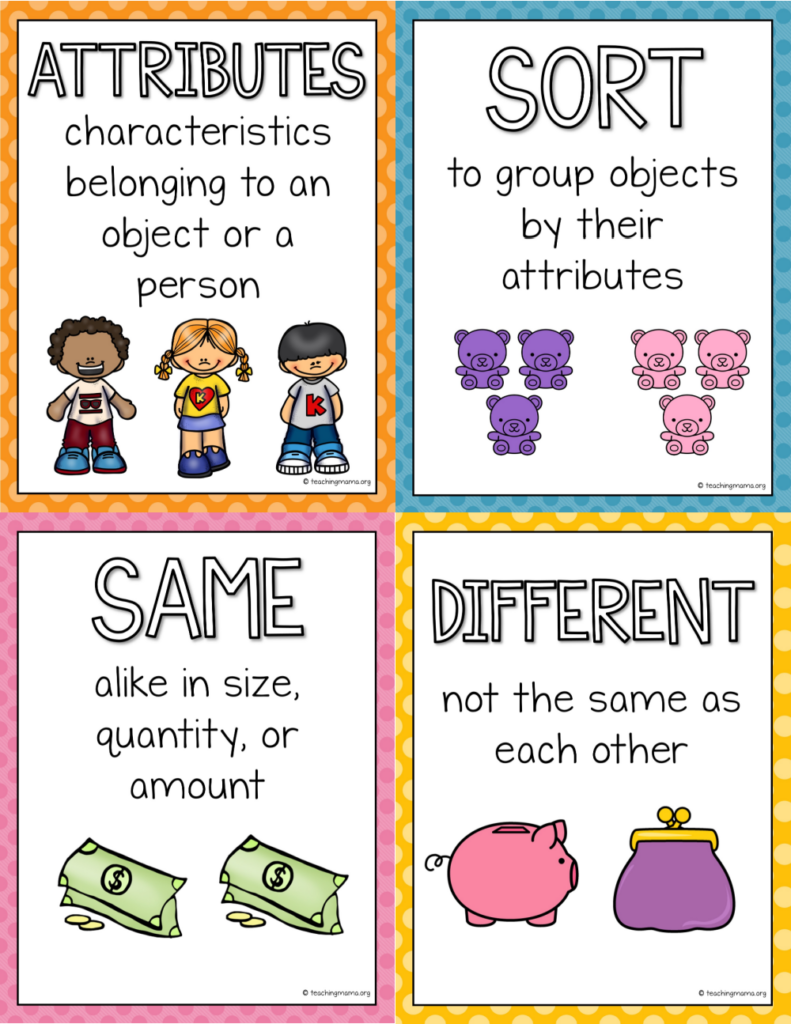 These additional posters are great for helping kids understand different how to sort by different attributes.
After learning about sorting, practice with 3 hands-on activities!
First, practice sorting by color with these colorful picture cards and sorting mats! There are two sorting mats in the activity. The picture below shows the sorting mat with two colors on one page.
Next, sort by shapes with adorable shapes in real life cards and sorting mats. The activity below shows the sorting mat with one shape on a page.
Finally, help students understand what small, medium, and large means with these sorting by size mats.
Students will sort the three cards and place them in the correct spots.
If your students need practice with sorting, these printable activities are for you!