Description
Make teaching phonics fun with these engaging, hands-on CVC word activities! This bundle includes 24 low-prep activities that are perfect for your students learning to read consonant vowel consonant words.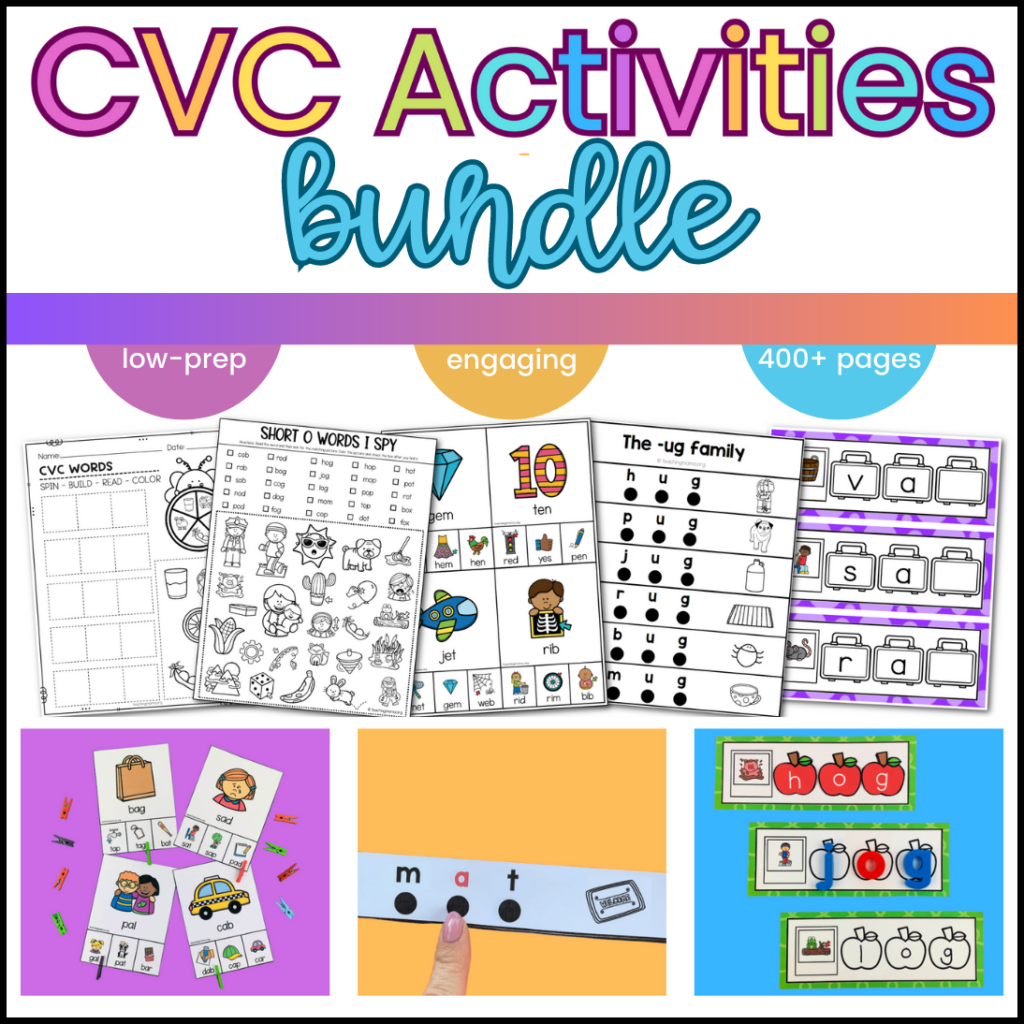 Quick and easy setup plus clear directions make these activities perfect for small groups or at literacy centers!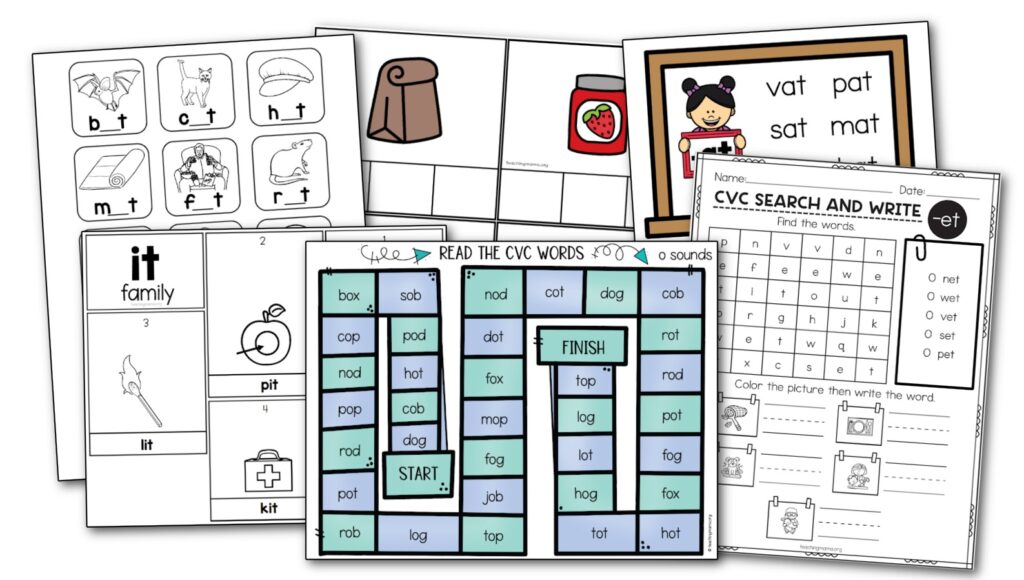 Learning to read CVC words is a major milestone for a beginning reader! You will love these easy-to-use printables because they are reusable, have step-by-step instructions, are time-saving, and is everything you need for teaching CVC words!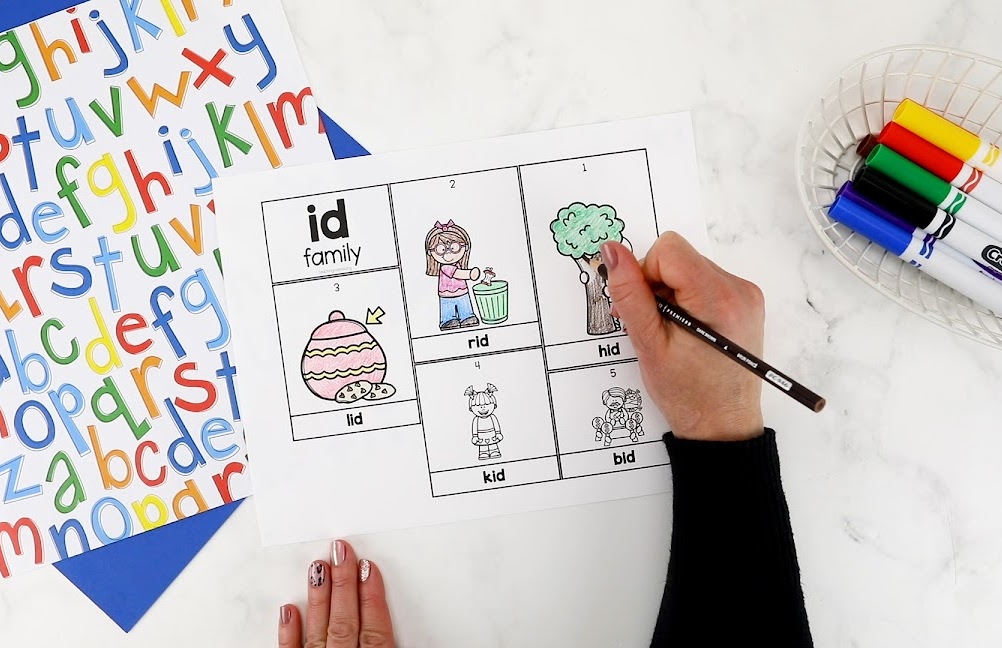 The bundle includes activities for…
Word families
​Reading CVC words

​Phonemes (sounds)

​CVC spelling

​Rhyming

​Visual discrimination skills

​Fine motor skills

​Word building

Build your library of phonics activities with this amazing bundle!
Here are the activities:
CVC Spelling –  Spell CVC words 3 ways: apple letter cards, magnetic letters, and writing. (91 pages)
Rhyming Cards – Practice rhyming by clipping the word that rhymes with a clothespin. (18 pages)
Elkonin Boxes – Use phonemes to spell the CVC word. (30 pages)
Ending Sounds – Practice identifying the ending sounds in CVC words. (88 pages)
CVC Game – Play this board game to practice reading CVC words. (12 pages)
I-Spy – Use visual discrimination skills to find the pictures that match the word. (5 pages)
Search & Write – Find the CVC word and then write it. (5 printable sets totaling 40 pages)

Word Family Flip Books – Make a flip book to practice reading CVC words. (5 printable sets totaling 26 pages)

Sentence Strips – Read CVC words in isolation and in sentences. (5 printable sets totaling 96 pages)
Spin & Build – Spin, build, read, and color CVC words. (10 pages)
CVC Crafts – Make 6 crafts with medial A words. (17 pages)
Word Lists – Word lists for 44 word families. (23 pages)
This bundle includes 456 pages of CVC fun!