5 Tips to Help Your Kids Drink More Water
I have a confession. My kids don't love water. They drink it, but it is never their first choice. Let me be the first to say that I am not proud of this! In fact, I wish I could go back in time and change this. As toddlers, my kids did like water. But then we introduced watered-down juice. I don't blame them for preferring the sweet taste of juice over water. However, as parents we gave in and offered them more juice or milk than we did water. I noticed a month ago (when I was struggling with morning sickness) that we became lazy and I let the "water drinking" habit slip. The result was that both kids struggled with constipation! It was not fun. After that, I was determined to help my little ones get in the habit of drinking more water. Here are 5 things that we've done to help them drink more water.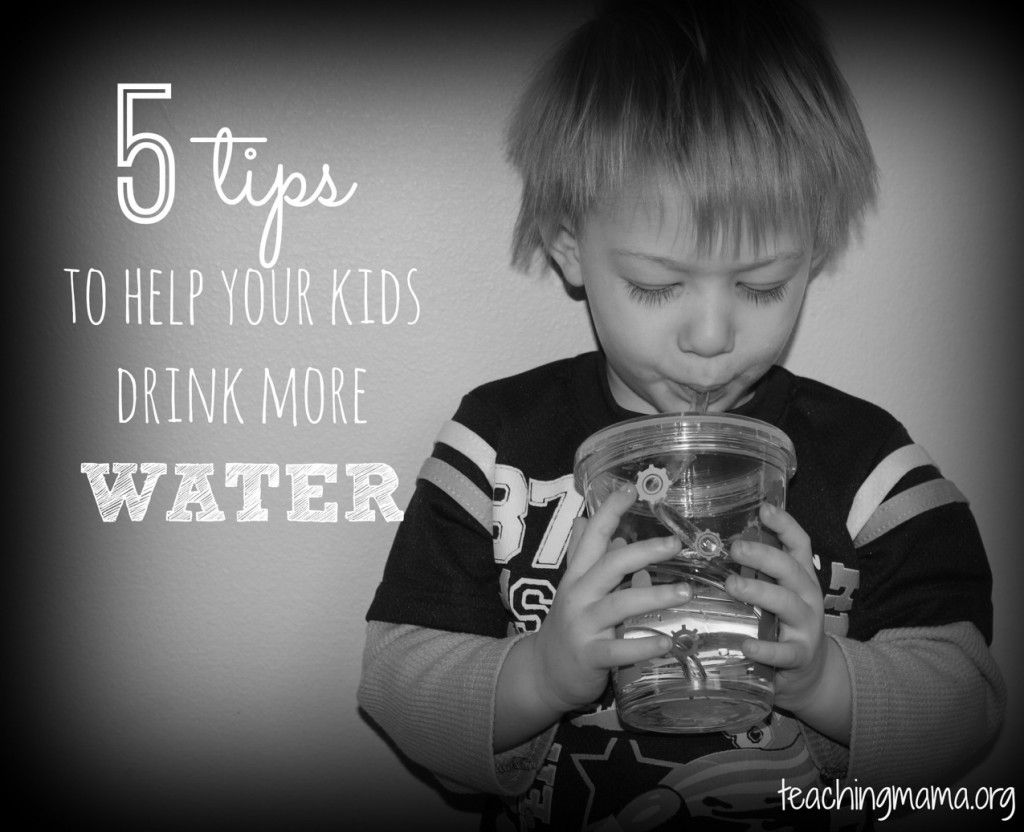 1. Use Fun Cups
Drinking water is more exciting if you're drinking it in a fun cup! I got cups with the swirly straw (in the photo above) at Target and they love it. I like clear cups because they can see how much water they have left. Another tip is to always have a cup of water on the table, in the car, or in the diaper bag so its always available for them.
2. Ice Cubes with Fruit
We like to put ice with a little piece of fruit inside. It looks more fun in their cup and it sometimes adds a little flavor to the water. I found this heart ice cube tray at Target and added a half of a raspberry to each heart. You could also add blueberries, strawberries, mandarin oranges, or whatever fruit you'd like!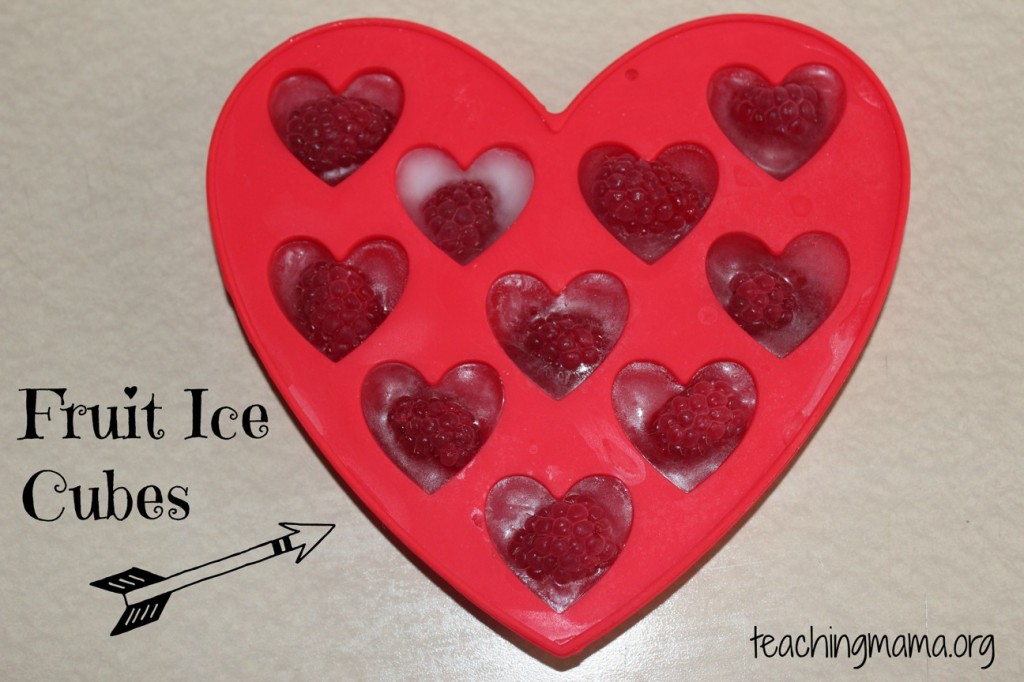 3. Finish Water at Mealtime
Our new rule is that both kids have to finish their glass of water with their meal. Sounds simple, but it helps us make sure they are drinking enough H2O. (I'm certain many of you already do this, but for us it has really helped!) Also, I find that my kids are more full from their meal if they drink their water. Otherwise, they are asking for a snack 20 minutes later!
4. Water Chart
I put together a reward chart to help motivate my kids to drink more water. We started to do this to help them get in the habit of drinking water. Once we see that the habit is formed and we don't have to do much reinforcing, we will take away the reward chart. Here is what it looks like: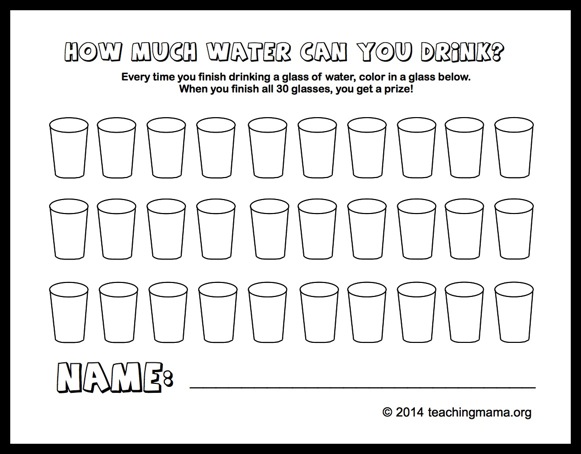 As you can see, after the child finishes 30 glasses of water, they get a prize. This can be something really simple, such as a small treat, a quarter for their piggy bank, a special date with mom or dad. Nothing too fancy, but something to motivate them. To download your copy of this click here —> Water Chart
5. Only offer juice for special occasions
This one is hard for us. My kids love (watered-down) orange juice with breakfast, but eventually I'd like to just be a water and milk drinking family. I want to have juice only be for special occasions and not a daily drink. It's a goal I have and I know we will achieve it.
So what about you? Do your kids like water? Do you have any tips to share?
10/14 UPDATE:  Both my boys LOVE water now! They ask for it all the time. Glad we cracked down on this and changed their juice-loving habits!