10 Preschool Songs About Colors
Preschoolers LOVE songs and I believe it is very important to bring music into the preschool classroom or home preschool. I have shared these 10 preschool transitions, but today I am getting more specific and sharing 10 Preschool Songs About Color. At the end of this post is a free printable for the PDF versions of these songs. I hope these songs will be helpful to you!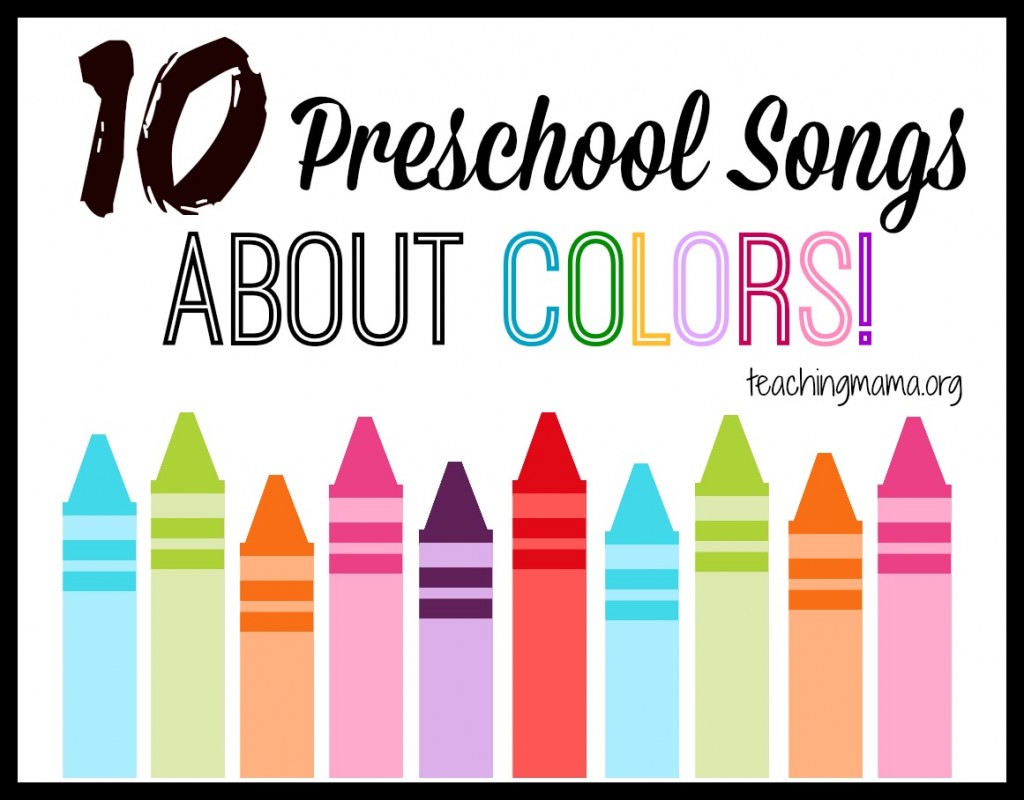 The Color Song — This song is a great song to start out your preschool day! It also has a lot of words that rhyme, which is an important skill for preschoolers to practice.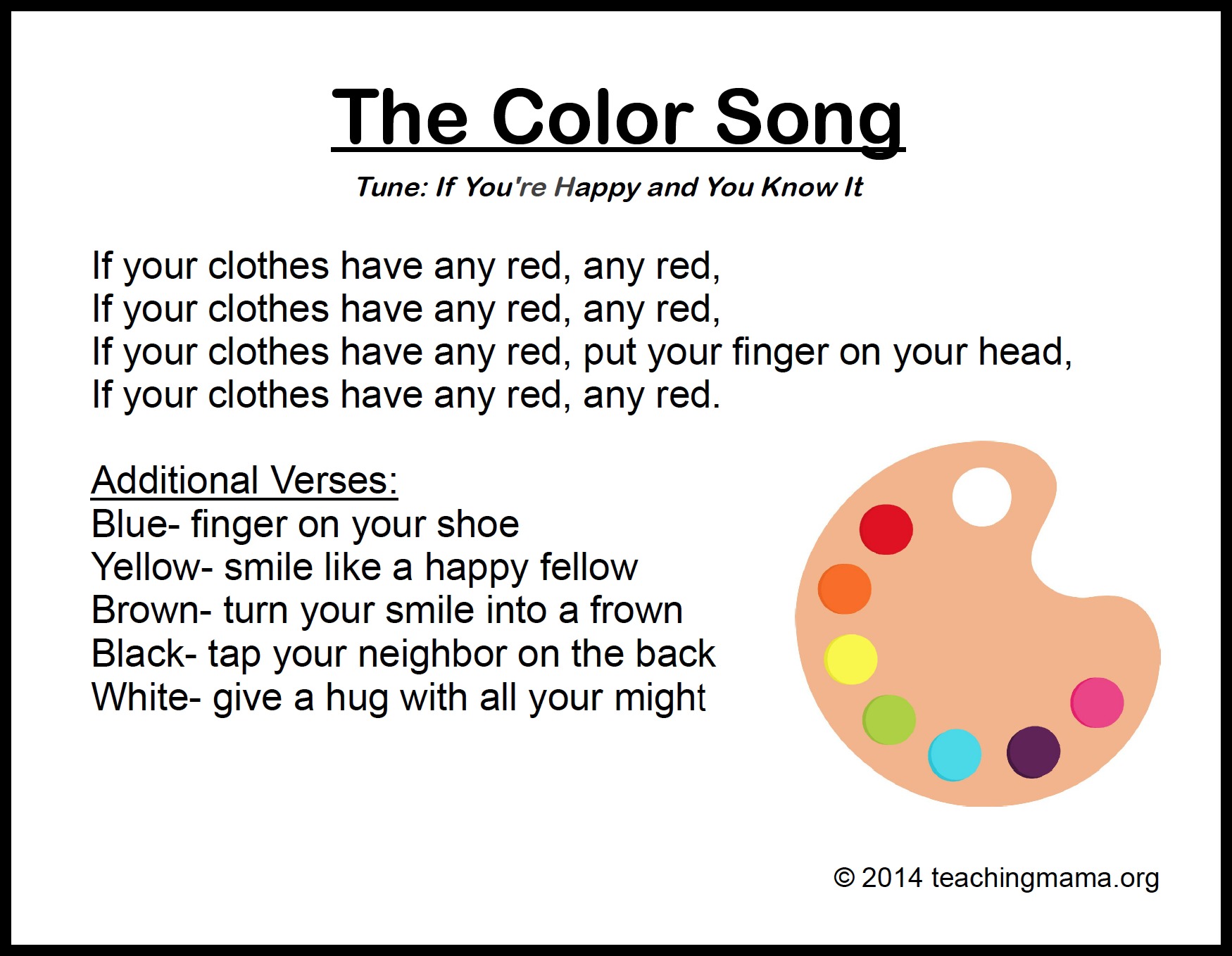 Pass the Color — This song is also a game. While you sing the song, sit in a circle and pass the crayon around until the song stops. Once the song stops, have the that child tell you what the color is.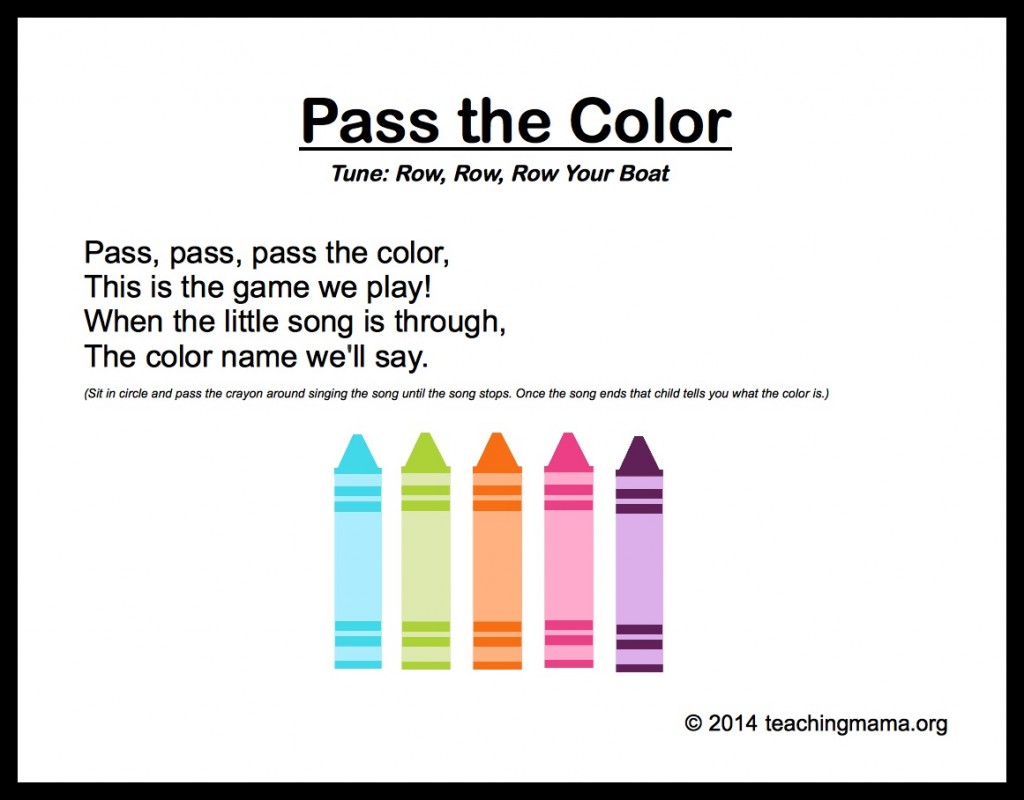 What Color Are You Wearing? — This song helps identify which colors a child is wearing. You can vary the colors with this song and have children transition out after their color is called.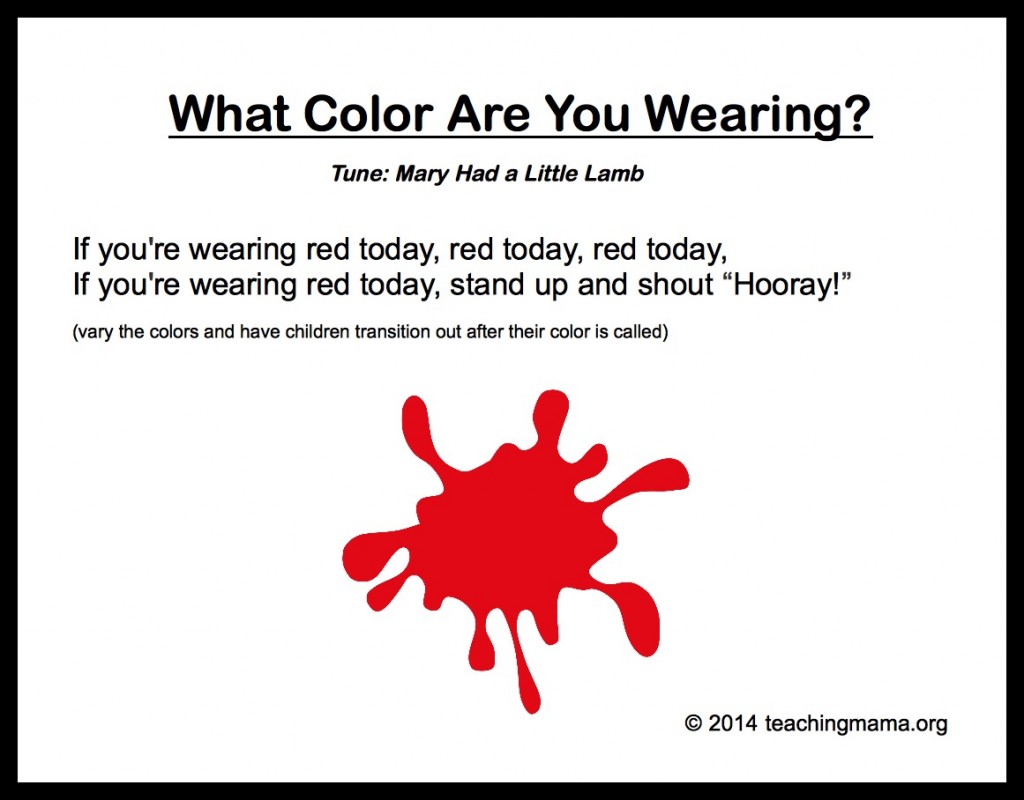 We Love Color! — This is just a fun song for reciting the different color names.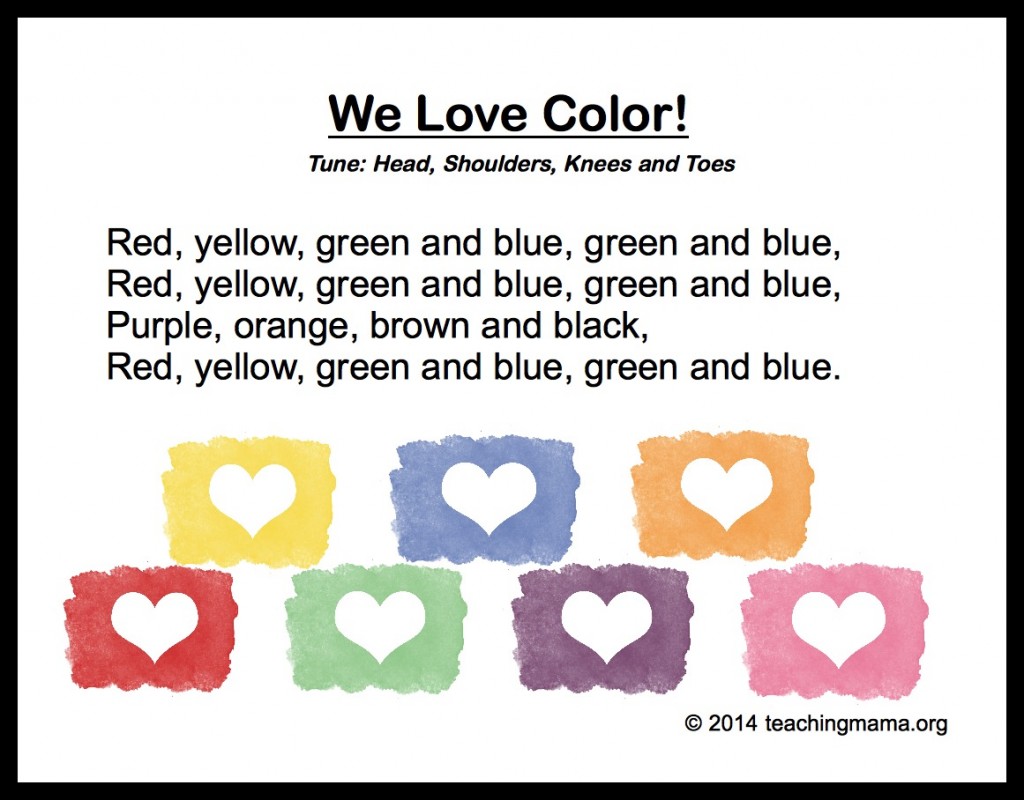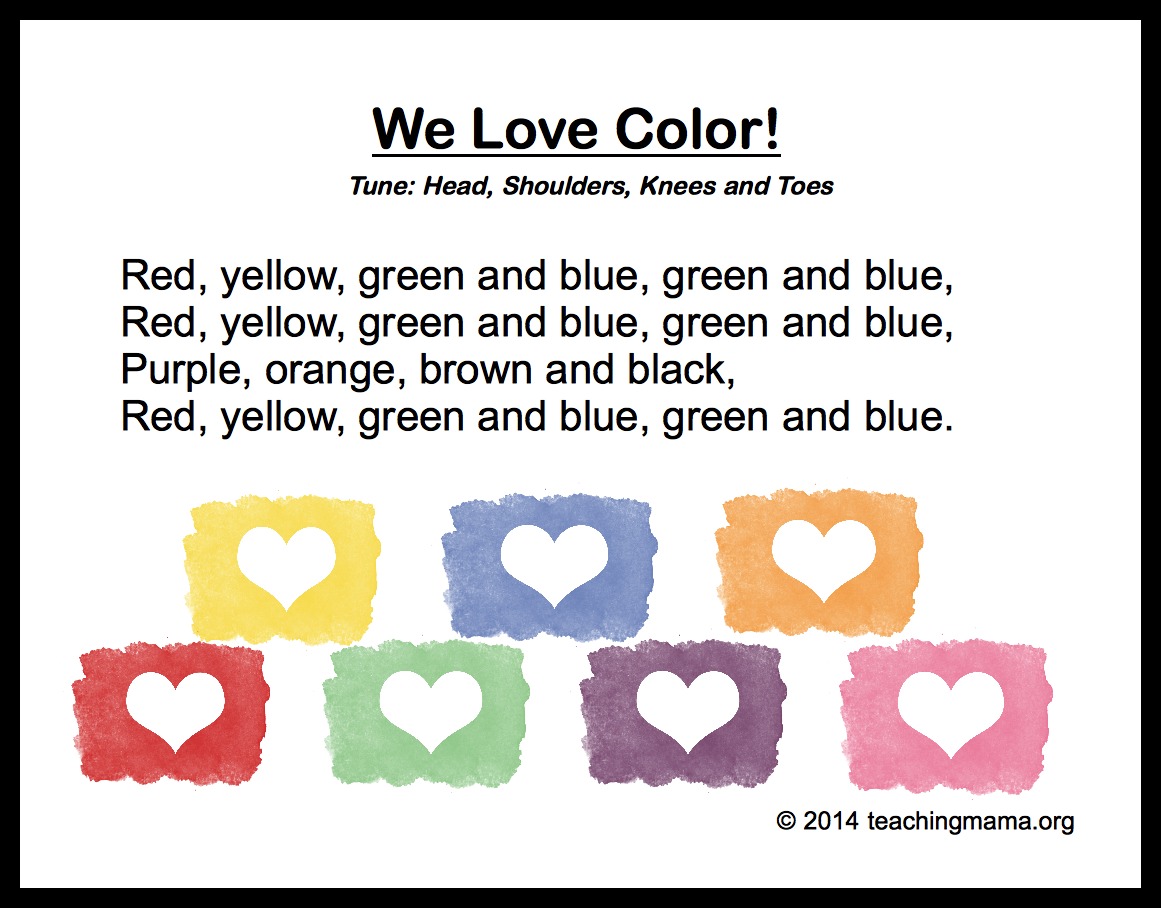 A Color Chorus — This song is used for helping children identify colors. Simply place crayons in front of them and have them pick out the color that you sing about.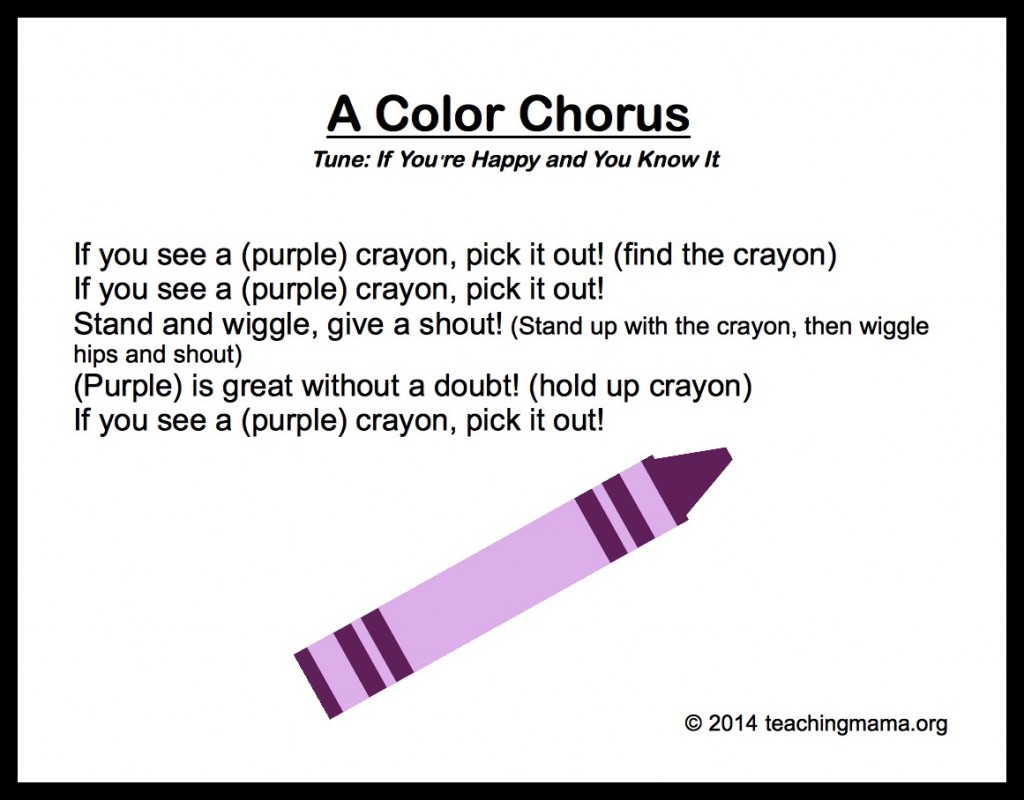 Color of Your Clothes — This is another song on identifying the colors a child is wearing. It also gets kids moving and is interactive.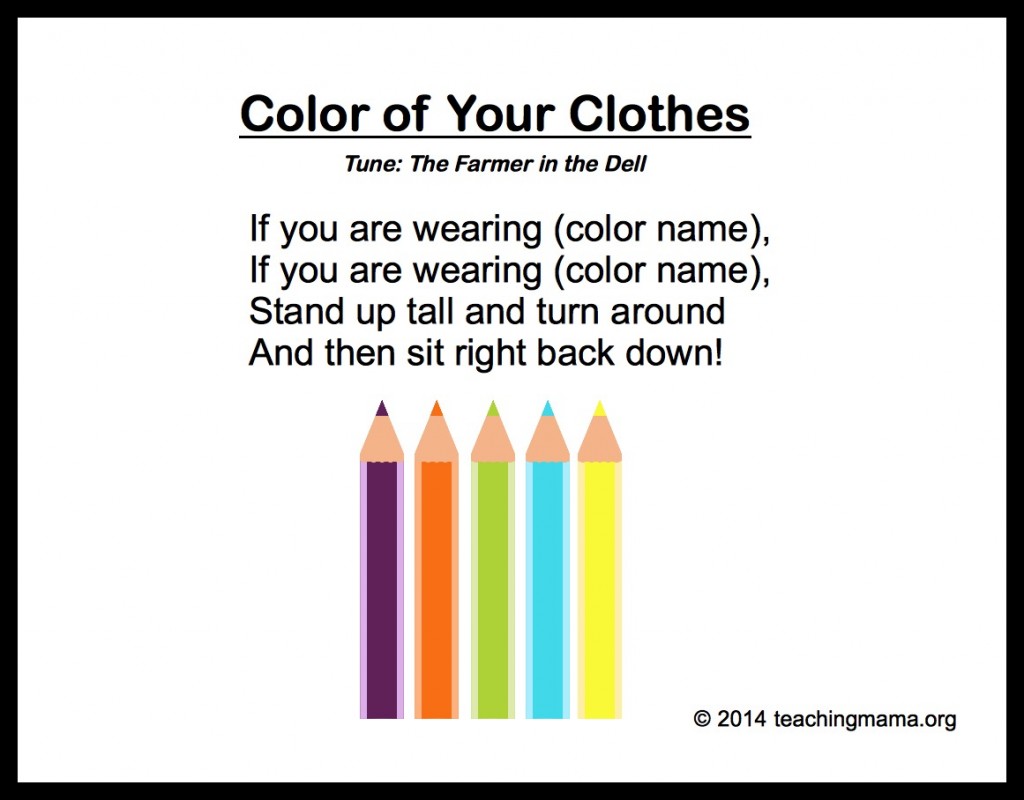 Rainbow Song — A fun song about the rainbow!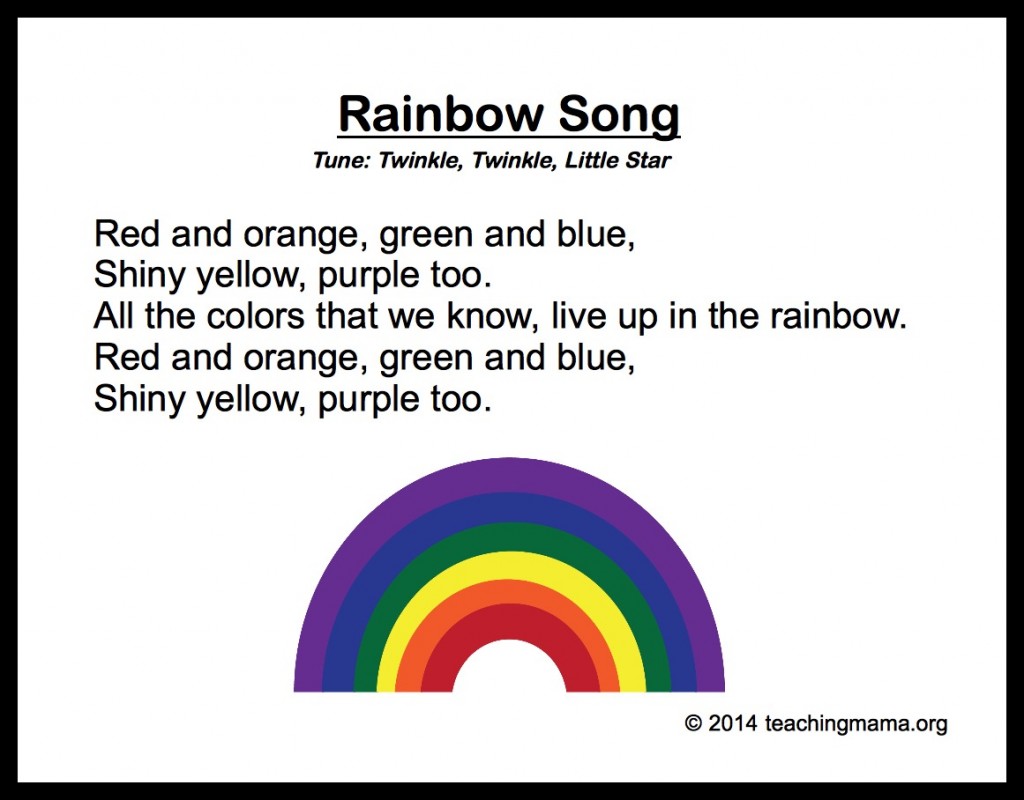 Oh, Rainbow! — Another colorful rainbow song!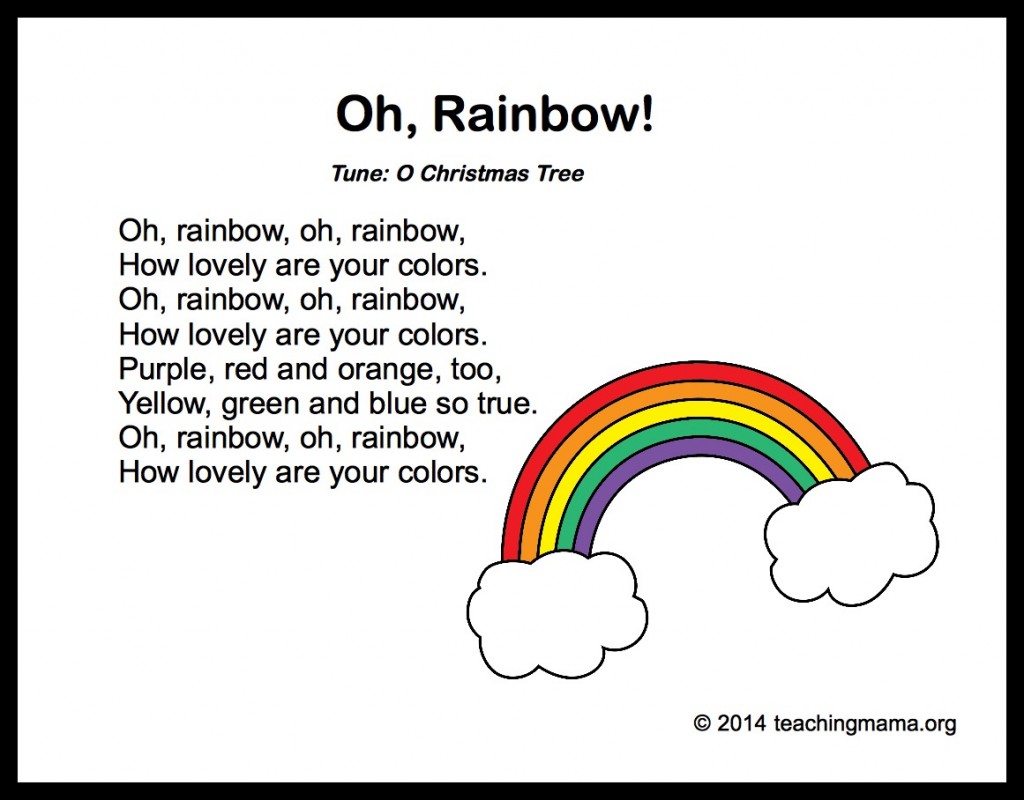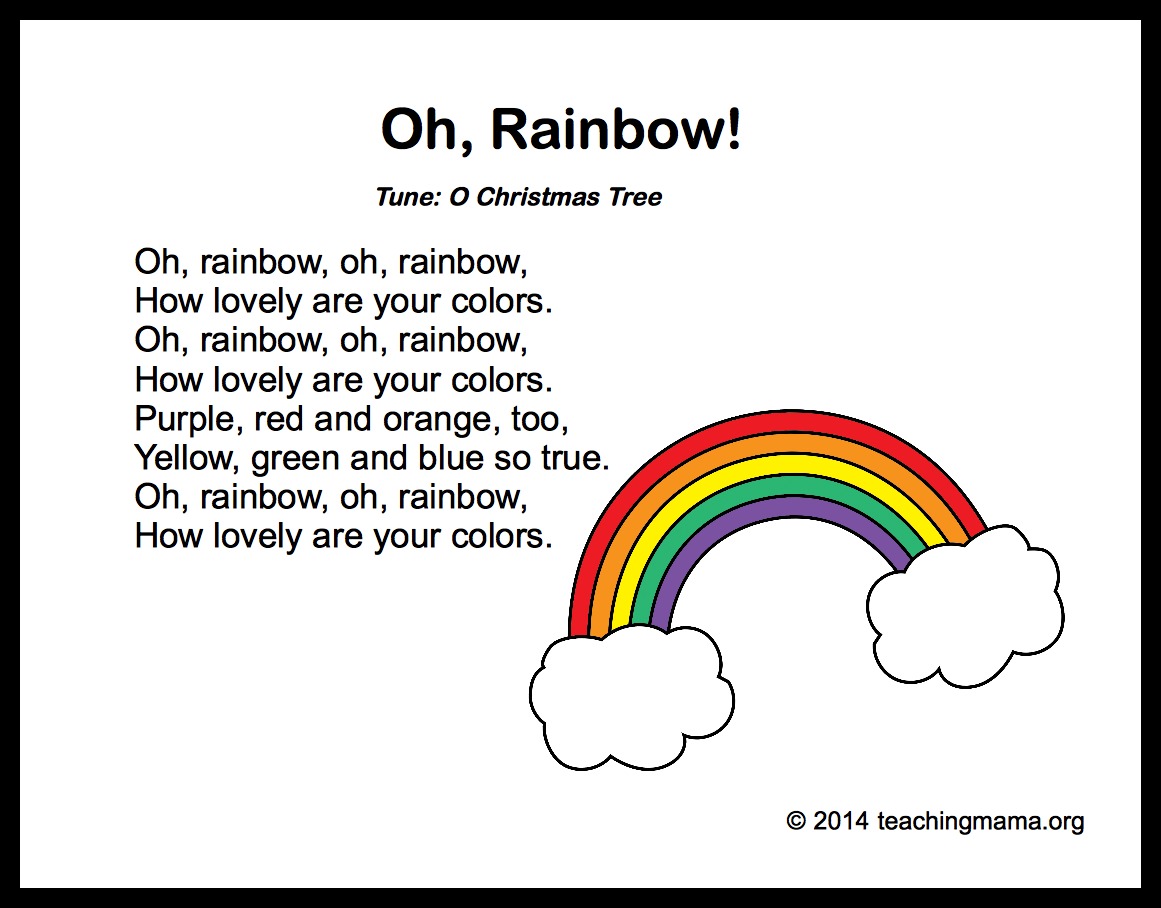 Five Little Crayons — This is actually a chant and a cute story about 5 crayons!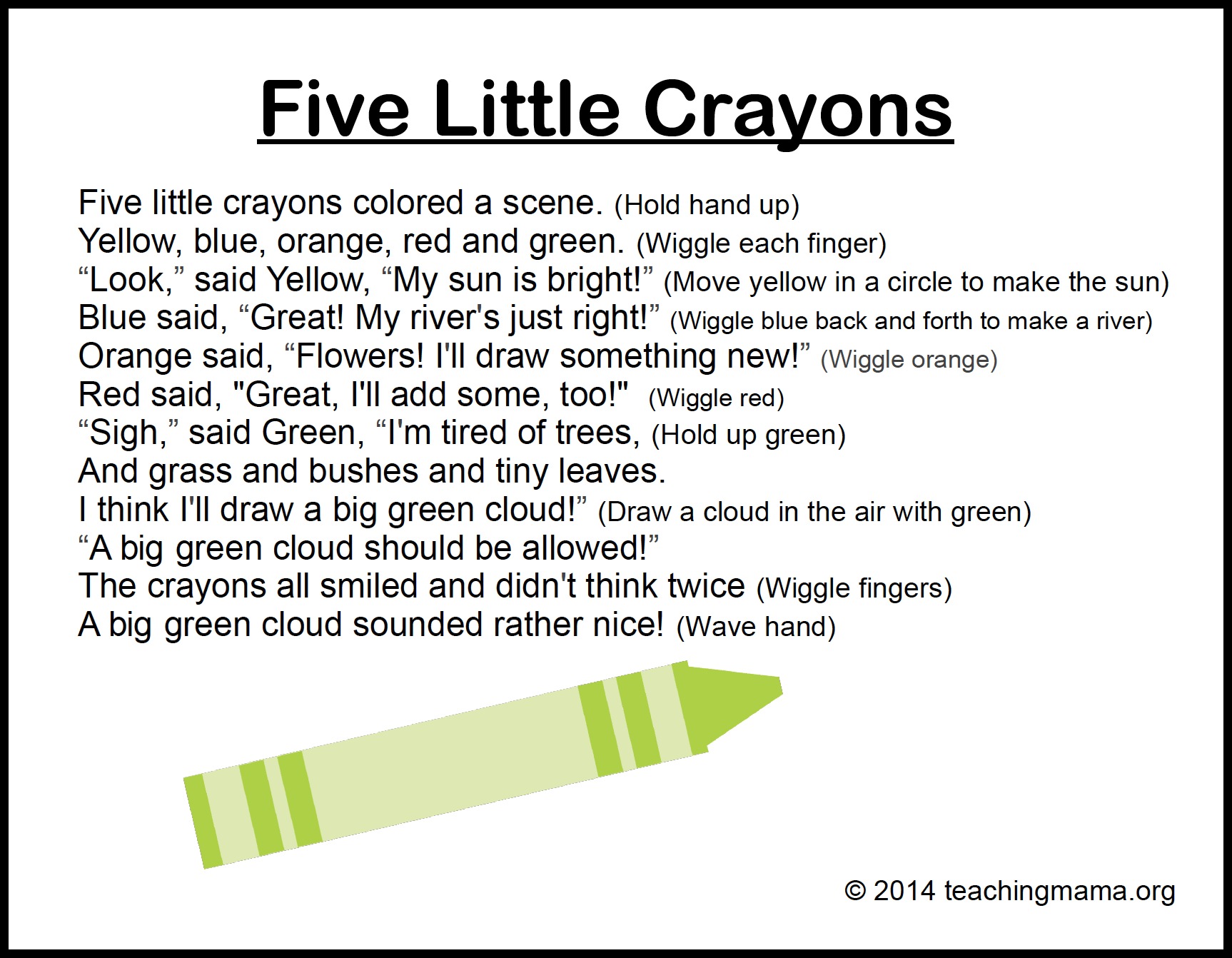 Color Chant — I really love this chant! Whenever we sing it, it gets stuck in my head! Kids will really get into this one, too!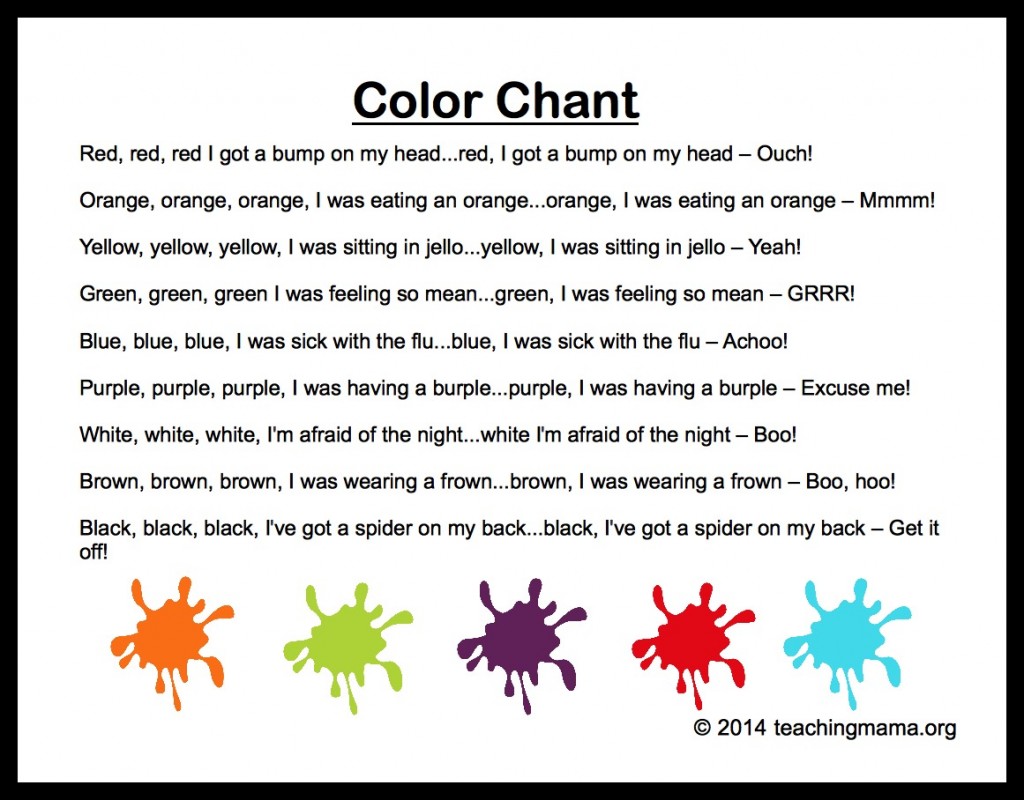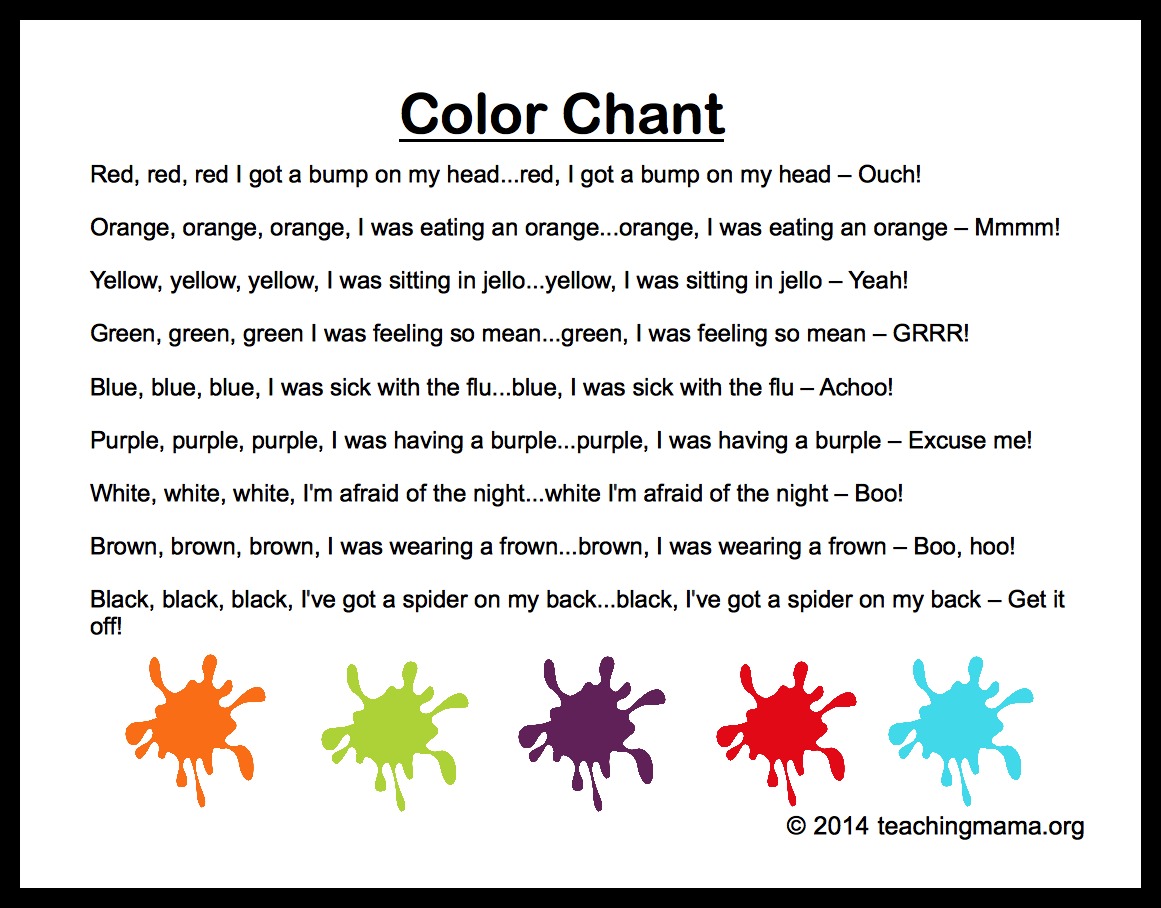 It was so fun to compile this list of color songs! Which one is your favorite? Do you have another color song to share? Please tell me in the comments!
To download a PDF version of these songs, click here —> Color Songs
If you are looking to save time and make your life easier as a teacher, check out Songs and Rhymes for Transitions Times. This book will share 150 transition ideas for every part of the school day! Read more about it here.