If you are teaching beginning readers, you have most likely heard of teaching sight words. It's important for young children to practice reading sight words because these words are most frequently used in text. They are also words that can't necessarily be sounded out, so they need to be memorized.
There are so many great resources for learning sight words. Instead of just having a student memorize a list of words, I recommend using hands-on activities. Kids learn through their senses, which is why hands-on activities are valuable. When they are doing activities and engaging the senses, they are more likely to learn more quickly.
Below are my favorite sight word resources. I used the Dolch sight word list to put these resources together. They are free and are designed to help your students on the path to reading!
1. Sight Word Cards
These free printables will give your child practice reading, writing, and reading the word in a sentence. I have 4 levels of cards right now: pre-primer, primer, 1st grade, and 2nd grade. Click on the pictures below to take you to the resources.
2. Sight Word Readers
When kids are beginning to read, they are excited when they can read an actual book! I put together over a hundred sight word booklets to help kids practice reading words in sentences. Check out the collection of sight word booklets HERE.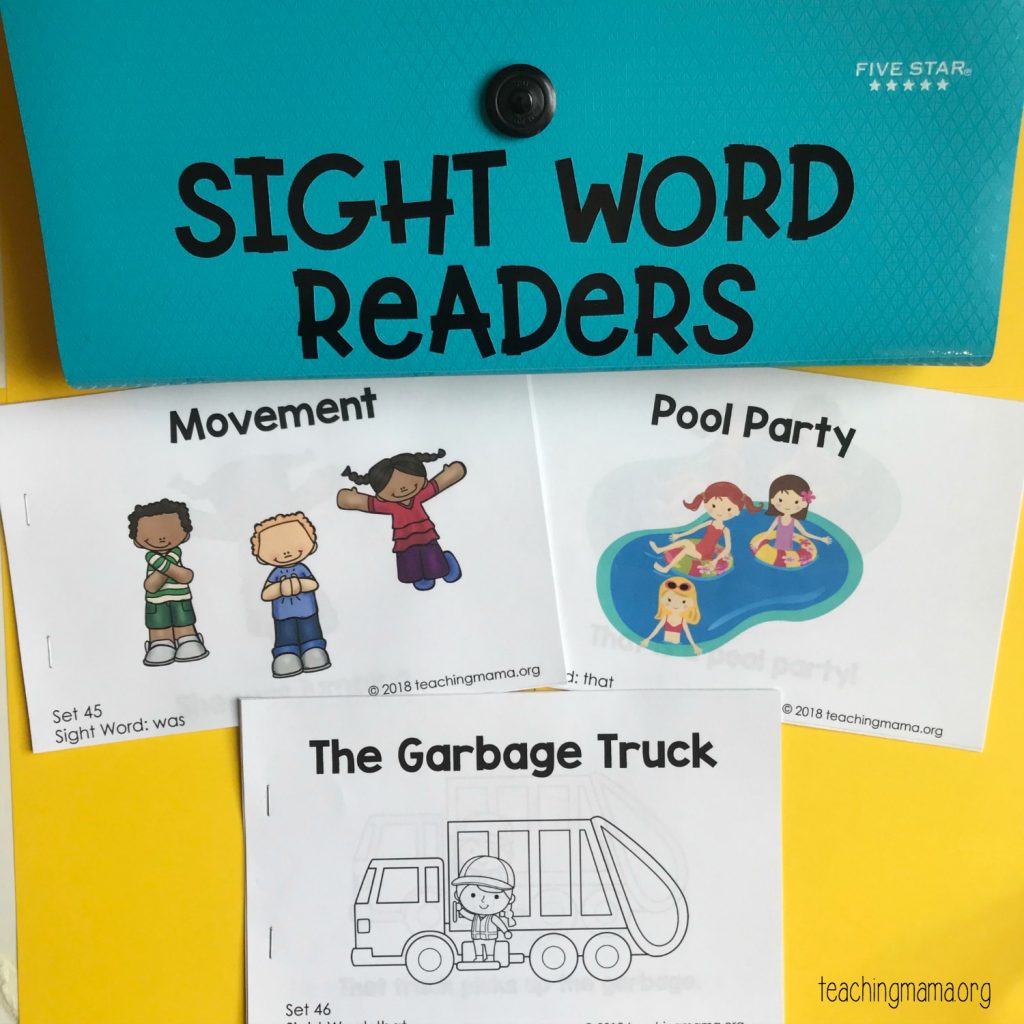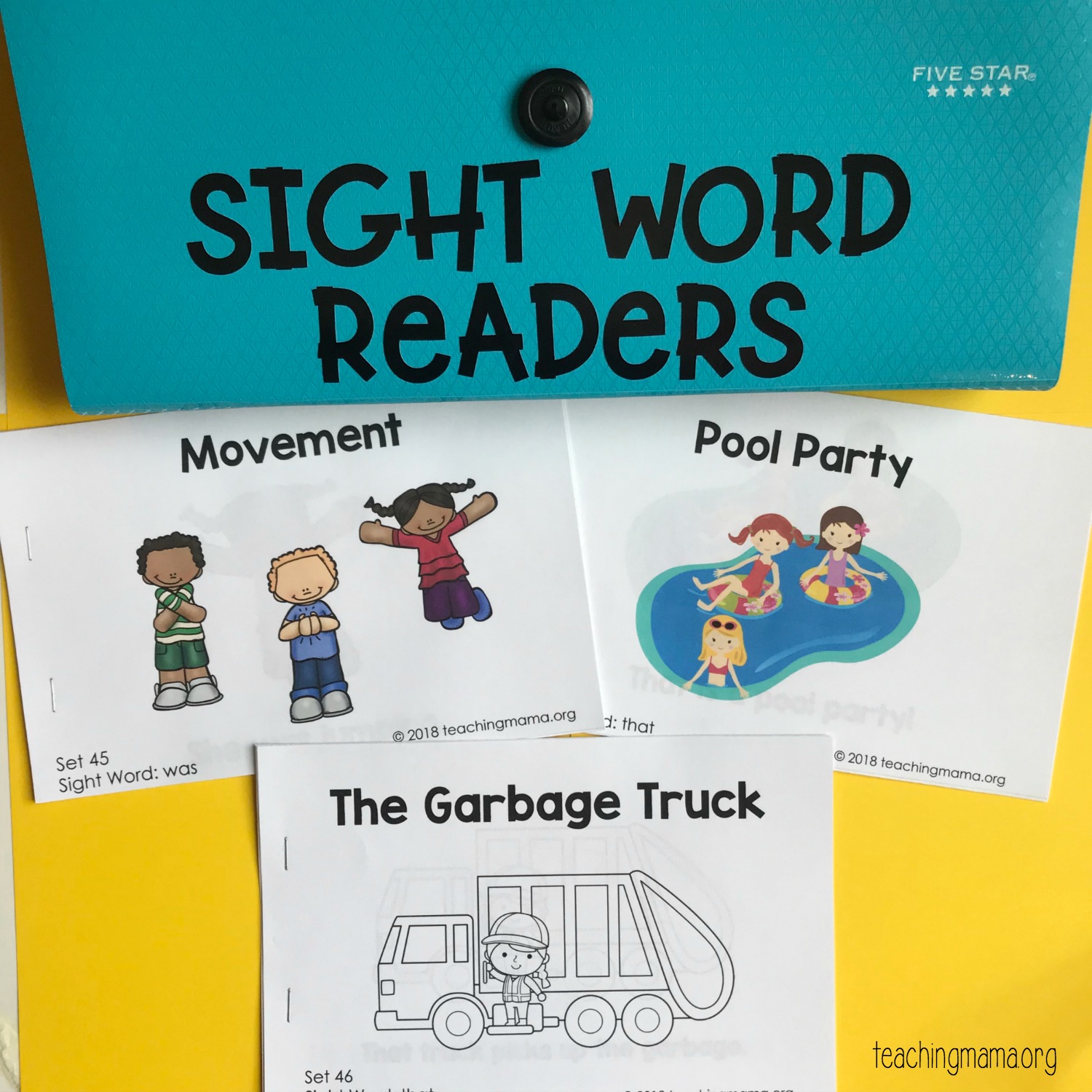 3. Sight Word Games
My kids LOVE games! Sight words are especially great in games. I have editable printable board games for you! Just type in your words one time and they appear on the game boards. Check out the games here.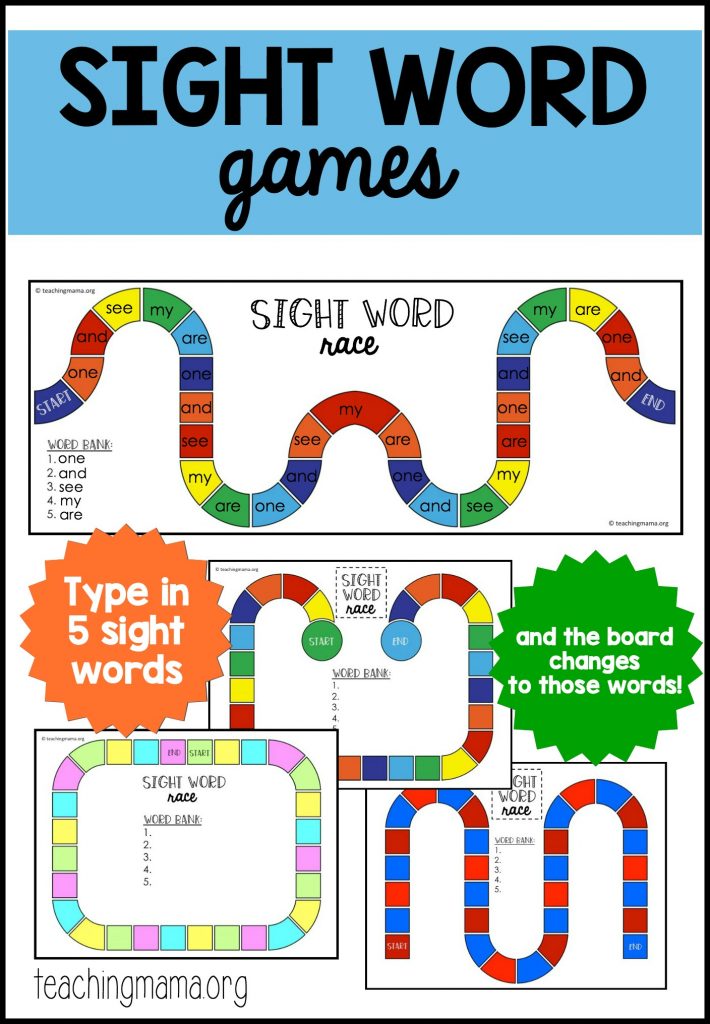 4. Hands-On Activities
These are my favorite hands-on ways to practice sight words. They are so easy, yet very effective!
What ideas do you have for teaching sight words?