February is National Children's Dental Health Month, so it's the perfect time to try this Brush the ABCs activities. We LOVE dental activities for preschoolers because they are fun and they help teach little ones about the importance of teaching kids about dental health.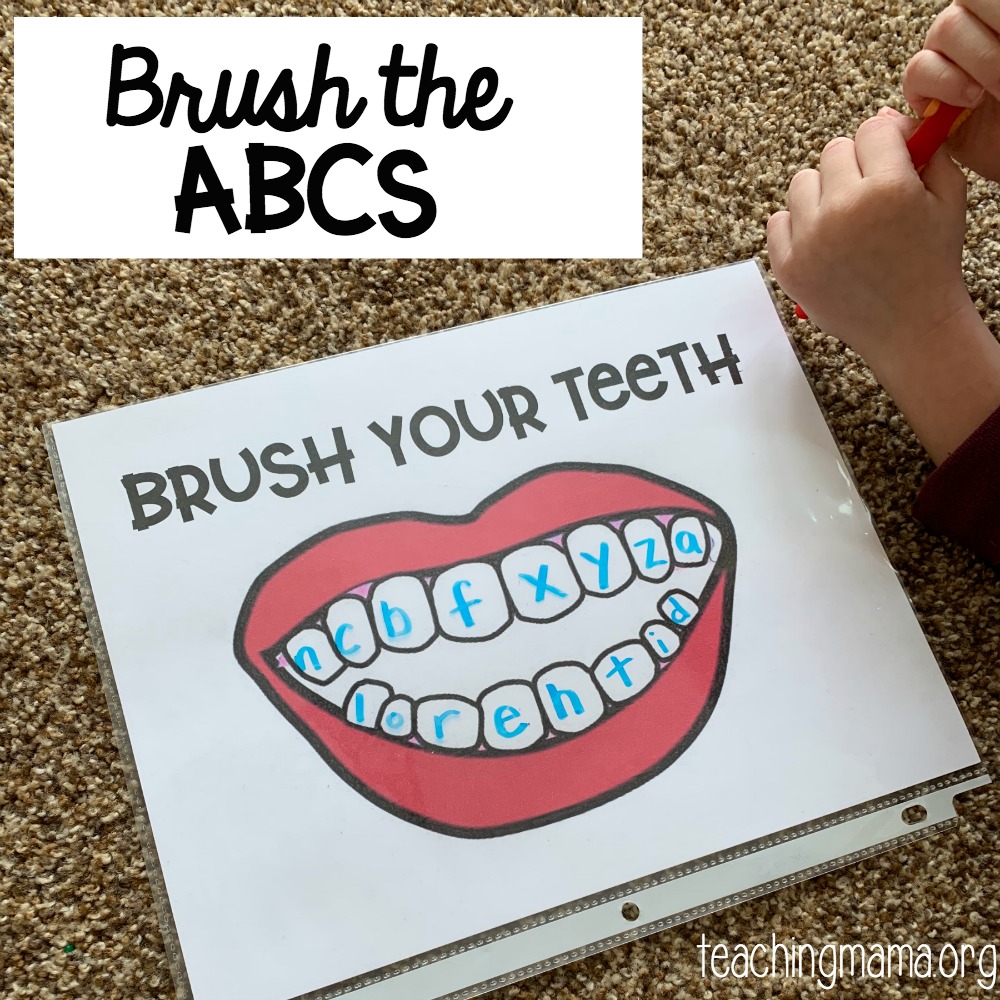 I have a simple printable for you for this activity. All you do is just print it on card stock paper and either laminate or place in a plastic sleeve. To do the activity, you'll first write alphabet letters on the white teeth. I chose letters my son needed some practice with.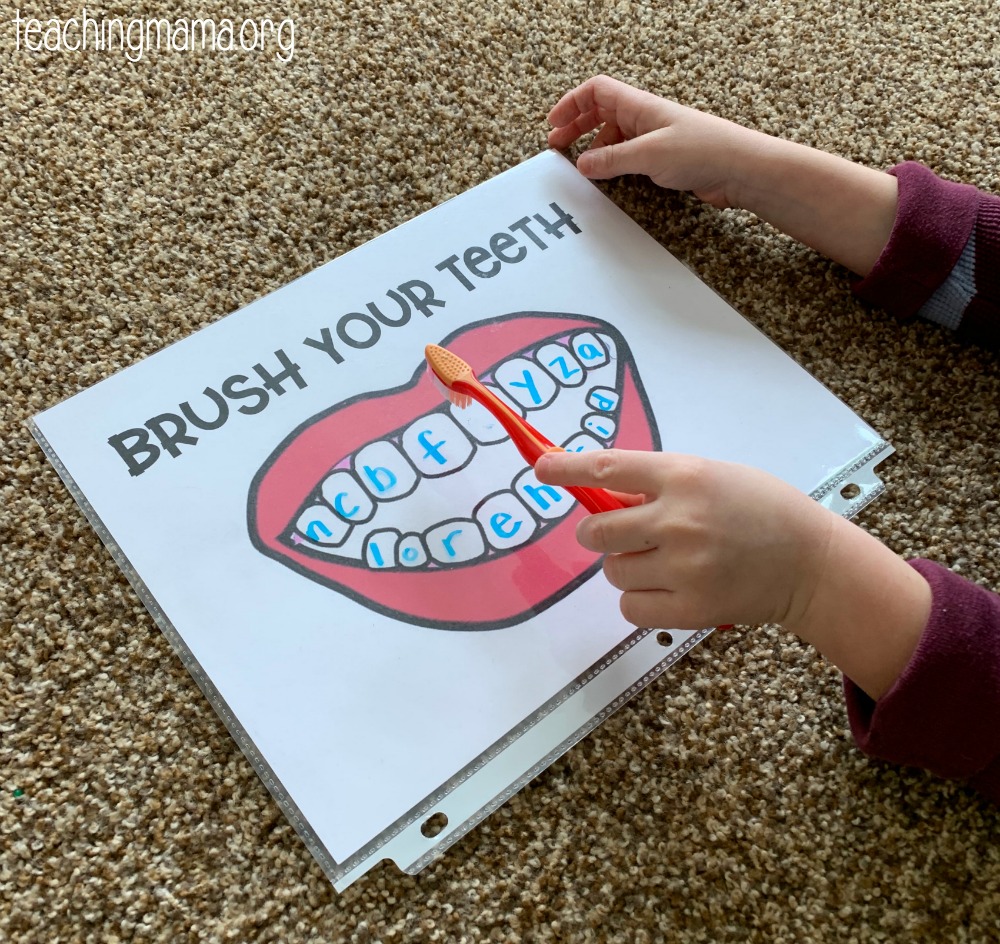 Then say a letter and have your little one erase it using a clean toothbrush. (You could also use a finger or small cloth.) We liked using a toothbrush and it's good for fine motor skills!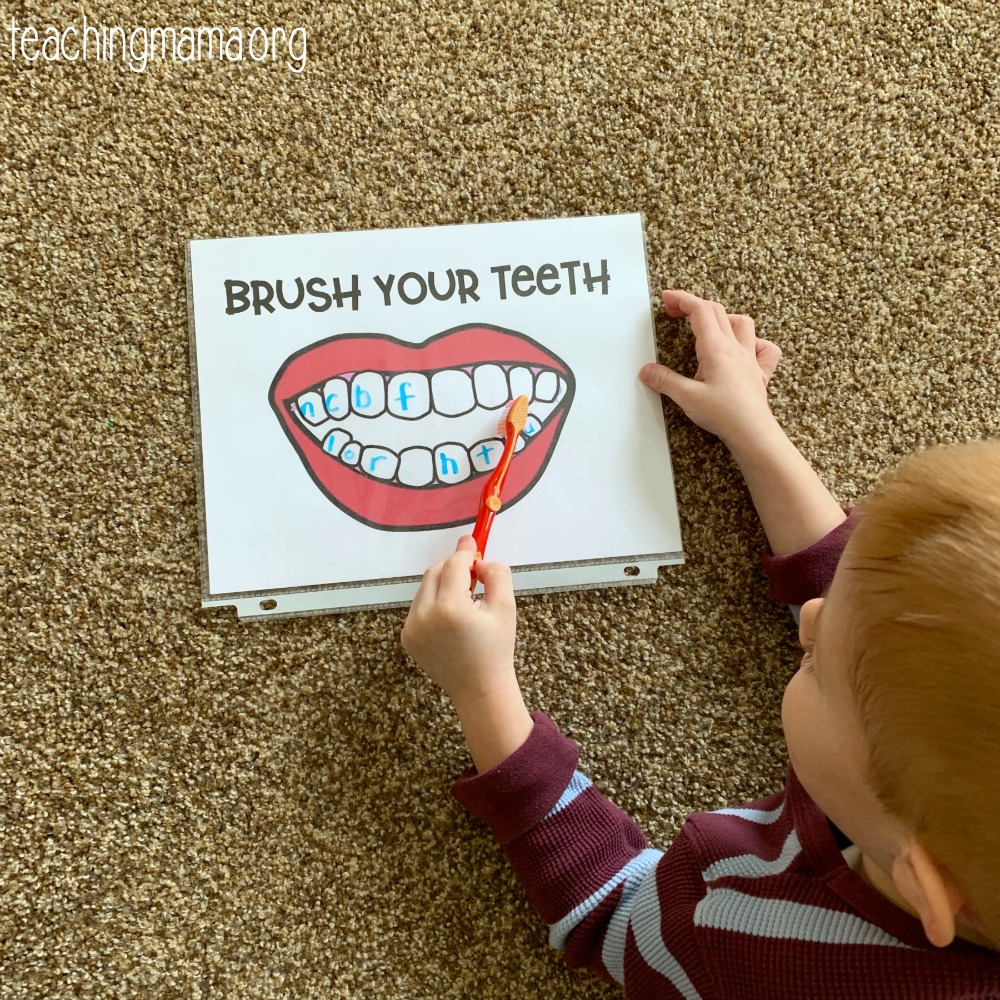 Continue erasing the letters until the mouth is clean!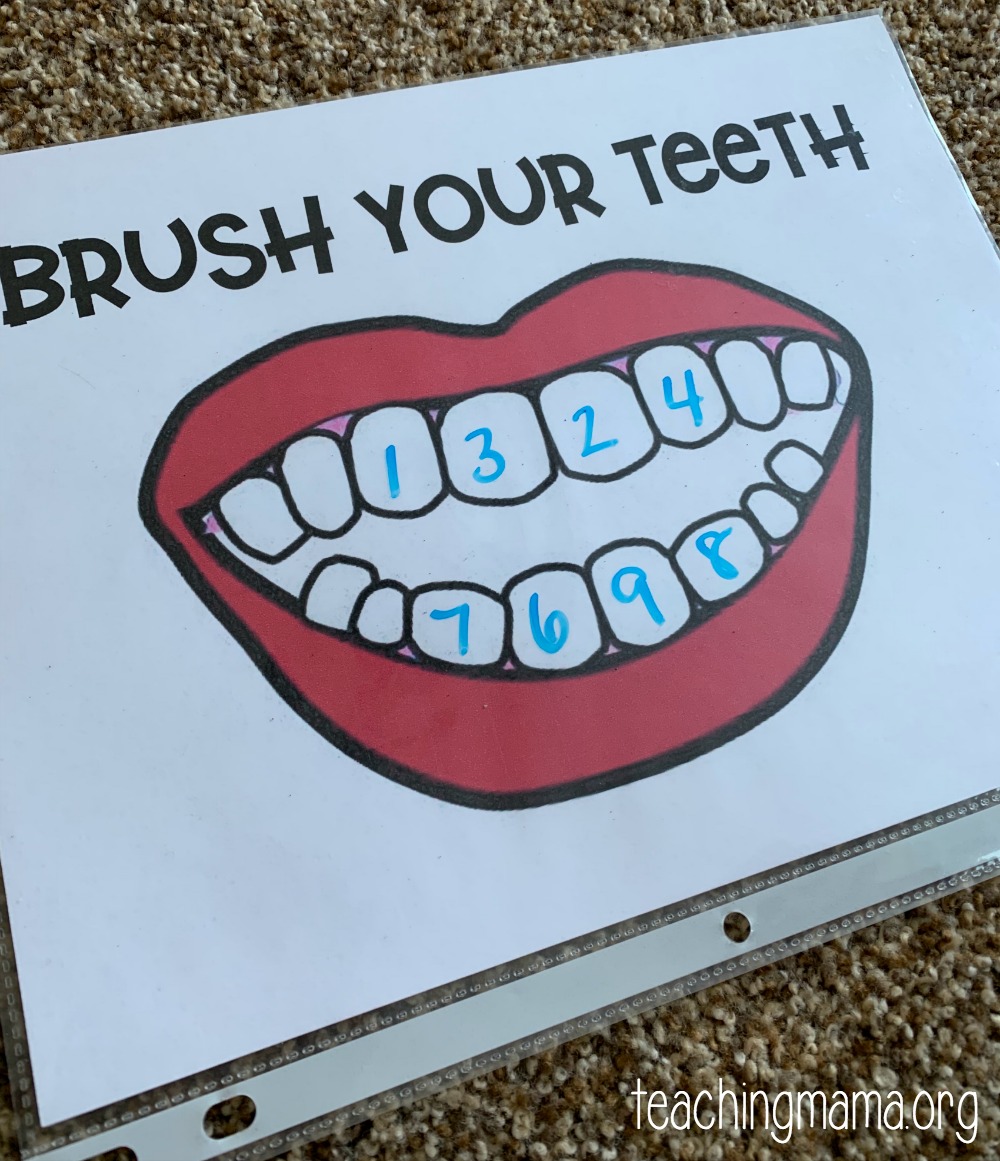 We also did this with numbers and my son's name.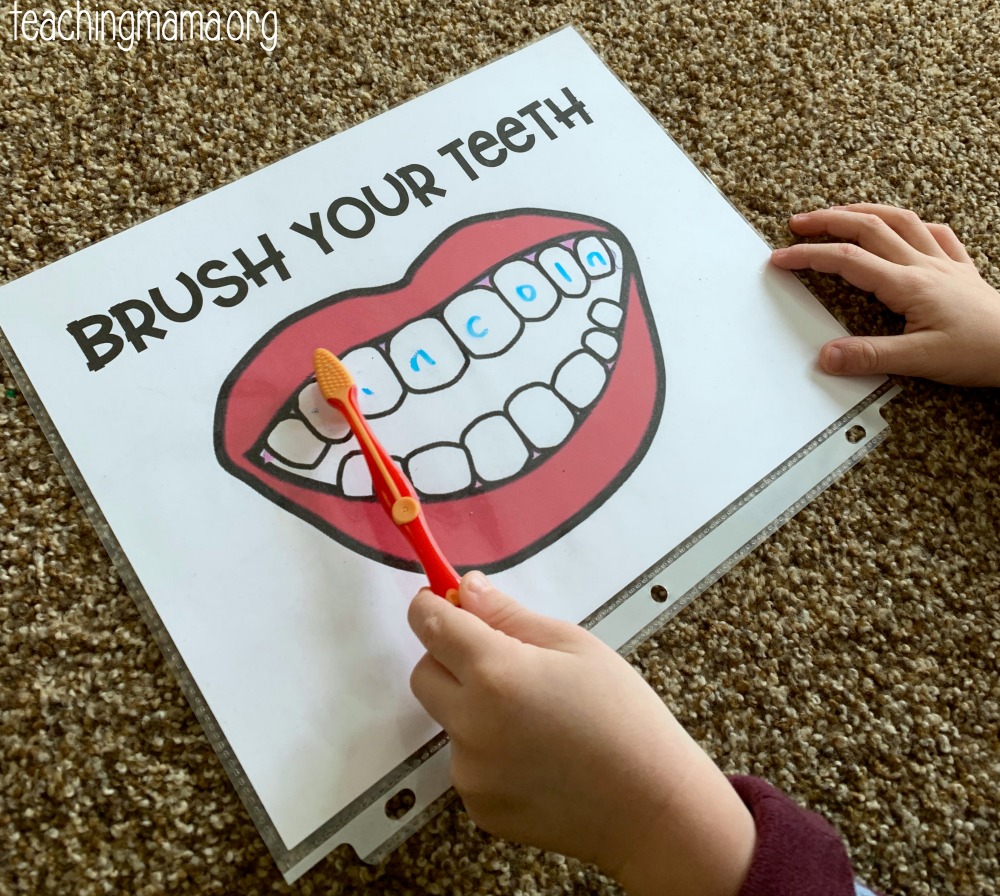 You could be creative with what you put on the teeth, if you'd like!
If you'd like to download this printable, just click here —> Brush the ABCs.
Keep smiling!