Arctic Animals Alphabet Puzzle
Winter is the perfect time to learn about arctic animals! I know my boys are always interested to learn about animals and these animals are quite interesting! I've put together an arctic animals alphabet puzzle. This is a great way for kids to work on recognizing alphabet letter and putting them in order.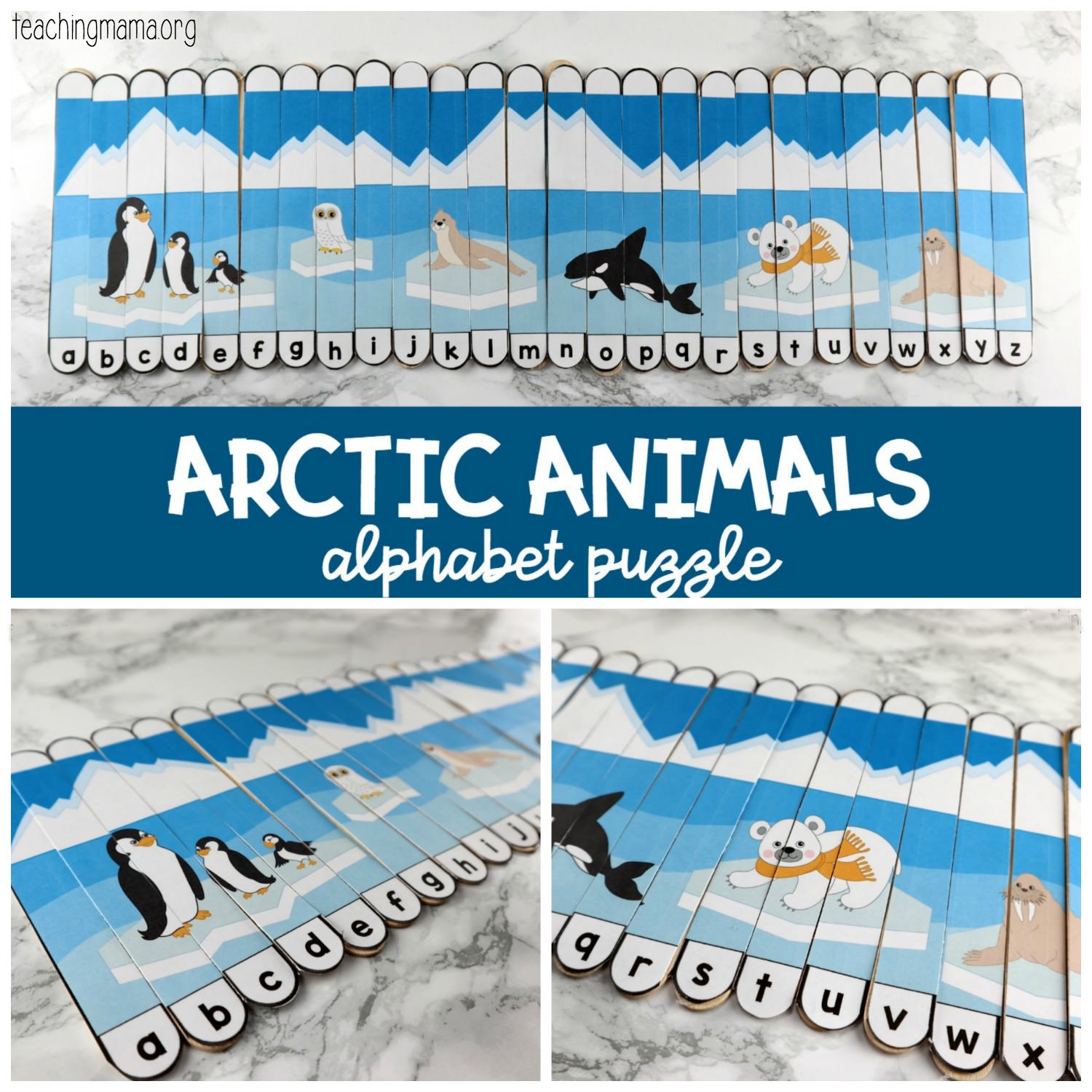 Here's what you need:
card stock paper
wide craft sticks
glue
scissors
Print the puzzle on card stock paper. Then cut each alphabet letter apart. I provide you with a set of uppercase and lowercase letters.
Glue the alphabet puzzle pieces onto wide craft sticks. We used out hot glue gun, since it dries really quickly. But a glue stick would also work well. (Liquid glue tends to bleed into the paper.)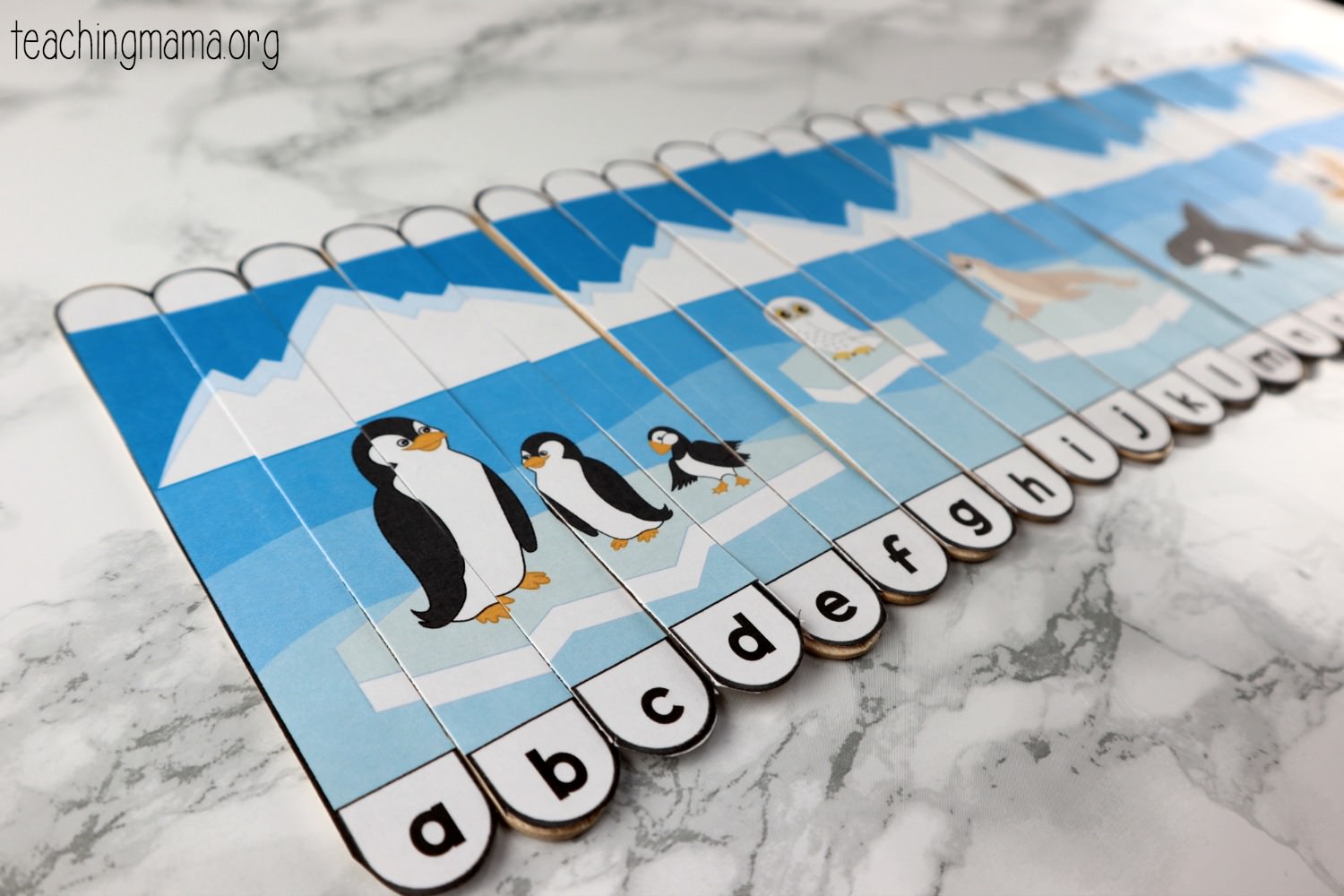 It does take a few minutes to get all this set up, but it's worth it! You can use the puzzle over and over. Place it in a bag afterwards to store until you use it again. These would make great busy bags, too!
Once the whole puzzle is put together, you'll have an arctic animals picture. I think it's pretty cute!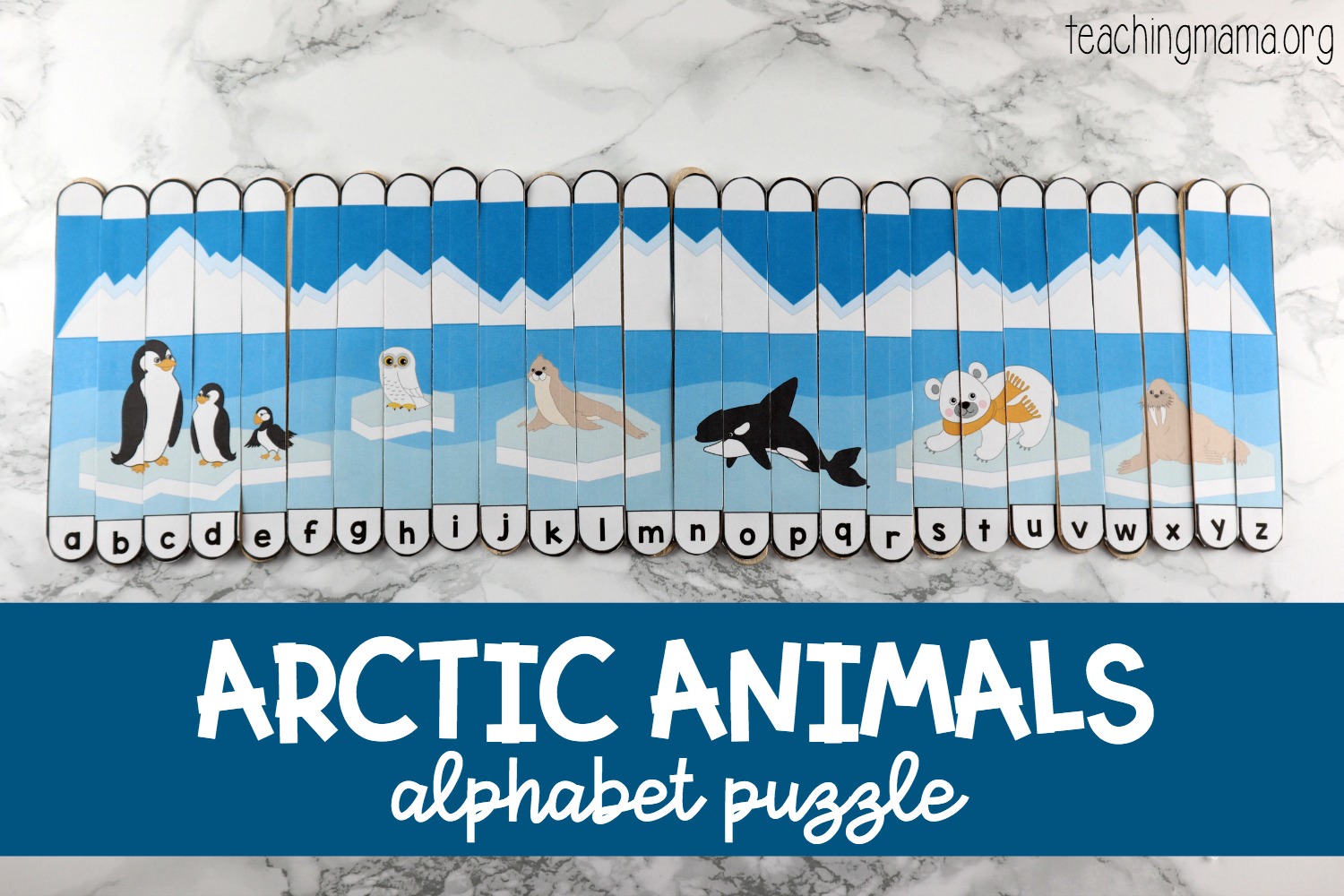 My 4-year-old really enjoyed this puzzle. I've made several alphabet puzzles in the past, so he was excited to see I had a new one! We're working on lowercase alphabet letters, so that's the puzzle I used with him.
If you'd like to try out this puzzle, just download the free printable right here —> Arctic Animals Puzzle