Disclosure: I am a  blog ambassador for Lakeshore and am compensated for my work. I received the product free of charge, but as always, all my thoughts and opinions are 100% mine.
Are you a teacher or homeschool mom? If you teach preschoolers or kindergarteners, I have to tell you about the All About Today Activity Center! This is my kindergartner's favorite thing in our school room and he looks forward to doing the activities each day. I'm excited to tell you all about it and also share an exclusive coupon for it!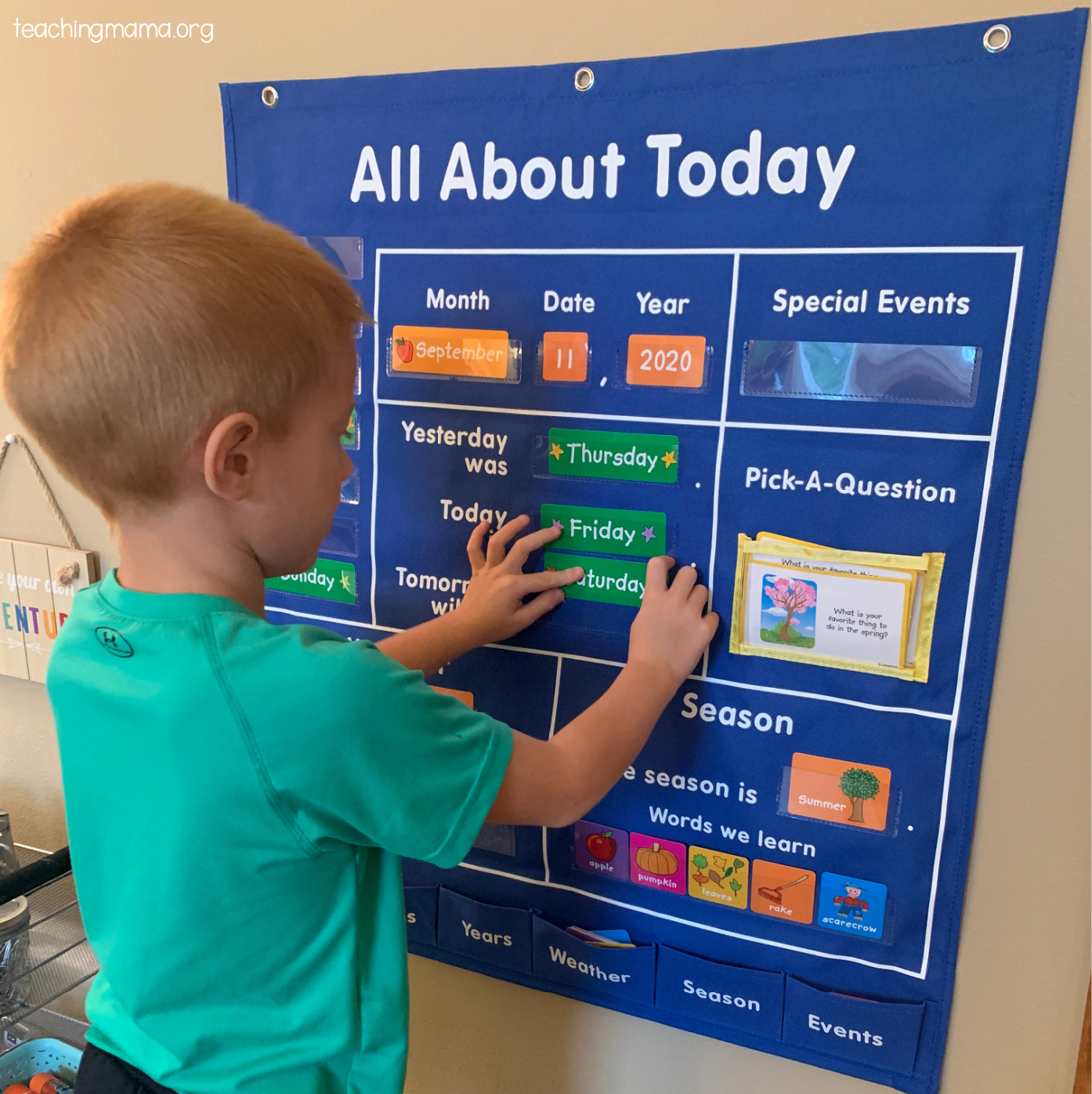 We love to start our day with this chart. The All About Today Activity Center is where we do our calendar time, talk about the weather, practice simple words, learn new vocabulary words, and answer discussion questions.
This chart is a great way to review the days of the week and put our learning into practice. Each day we show the day of the week for today, yesterday, and tomorrow. We also use the cards provided to show the date with the month, day, and year.
After we put up the days of the week, we like to sing a song to go along with it! It helps us practice the names of the seven days and also their order.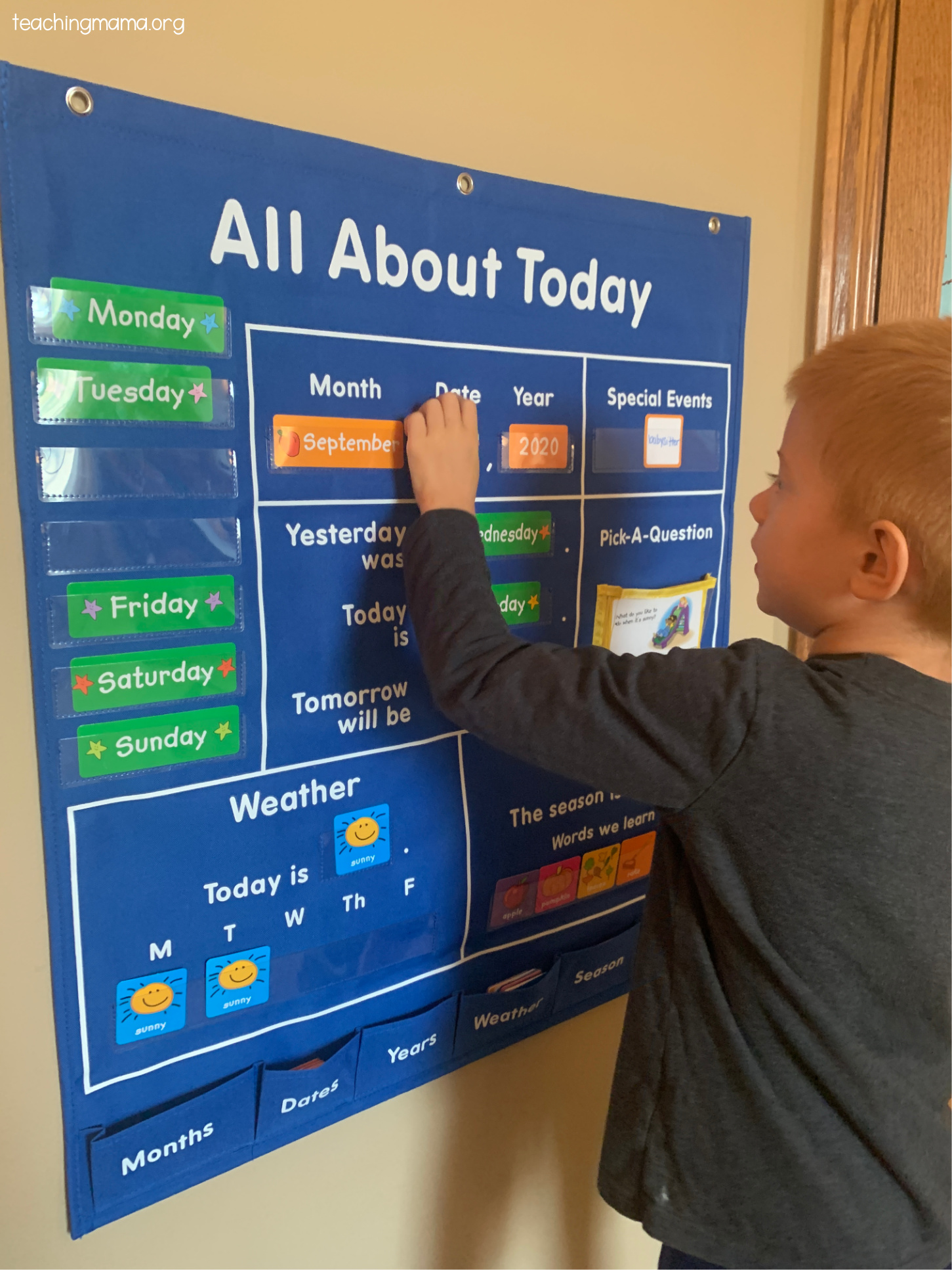 Lincoln LOVES the pick-a-question activity. He picks a question and then asks his two brothers the question. This part of the chart is great for developing language skills and expanding vocabulary. Plus, kids love to share stories and answer these questions!
There are so many great questions, too! I love how the questions spark conversation and help kids with oral language skills.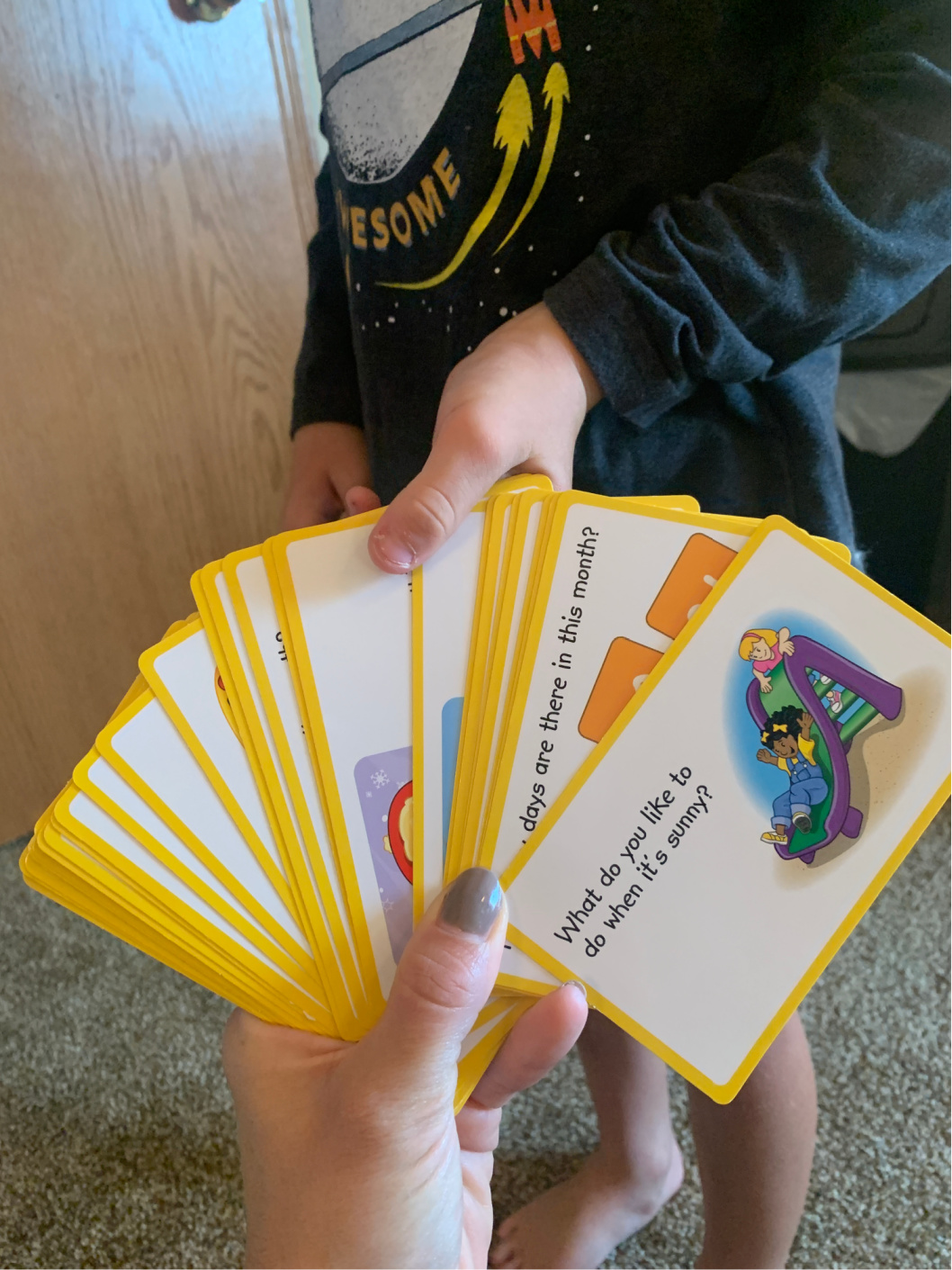 The All About Today Activity Center is such good quality! It is sturdy and well-made, so it won't fall apart in a few months. The cards are laminated, so they won't bend easily or get ripped. They also give you quite a bit of cards! The bottom part of the chart has pockets for you to store the ones you are not using.
Although we've been using this chart in our homeschool day, this would also be great to use in the classroom! It's visually appealing to students and easy for little hands to use. You could have the children take turns changing the cards each day. It can even save you classroom space as you don't need other charts or posters on your wall.
Overall, this chart is great for organizing a morning meeting, especially in a small space. You can do this with one kid or a whole classroom!
You can check out more from Lakeshore by visiting them at LakeshoreLearning.com or on social: Facebook, Instagram, Twitter, Pinterest, and YouTube. Find your closest store here!