We tried out a really neat experiment this past weekend using candy canes! I got the idea from Beth's Christmas Crafts for Kids eBook. (You can read my review of the book here). Anyway, for this fizzing candy canes experiment, you will just need candy canes, baking soda, vinegar, and food coloring.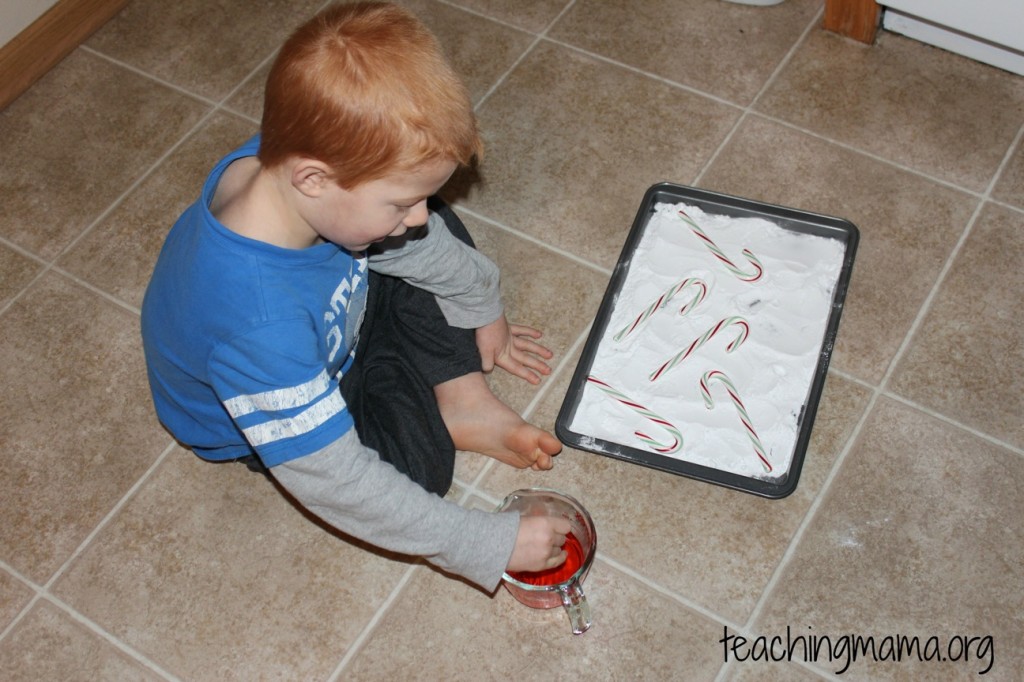 First, spread baking soda on a baking sheet. Then place candy canes on top. Next, pour vinegar into a cup and mix with food coloring. I also put in peppermint extract to mask the vinegar smell. Then you can have your child use a dropper
 to drop the vinegar mix on top of the baking soda.

The dropper is good for fine motor skills. After a bit, my preschooler wanted to just pour with the cup. So we tried that out…and it made it pretty fizzy and colorful!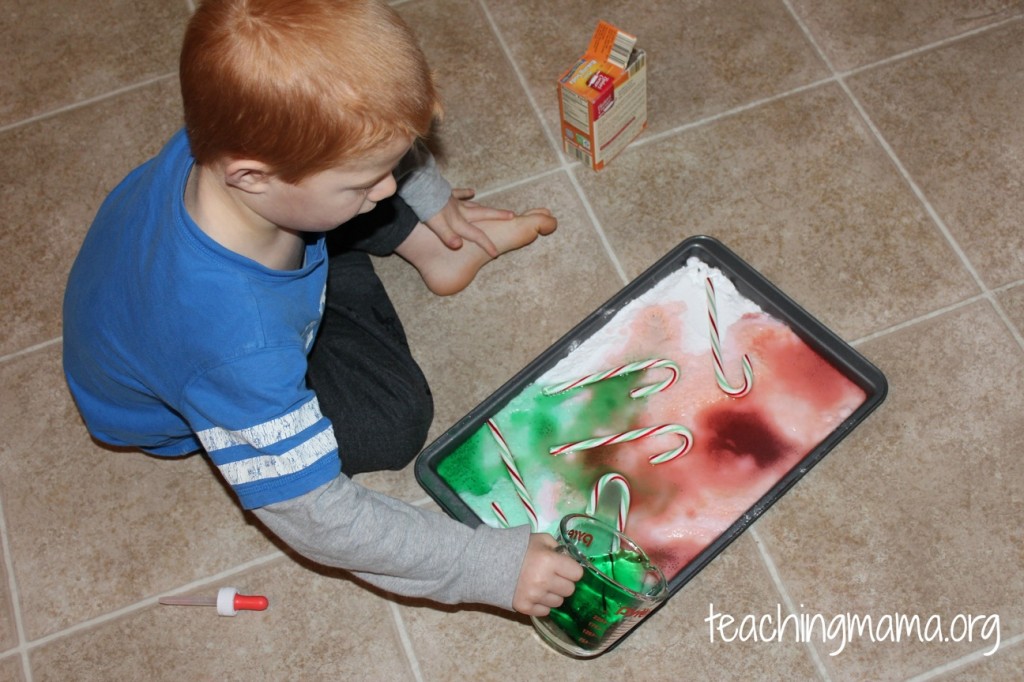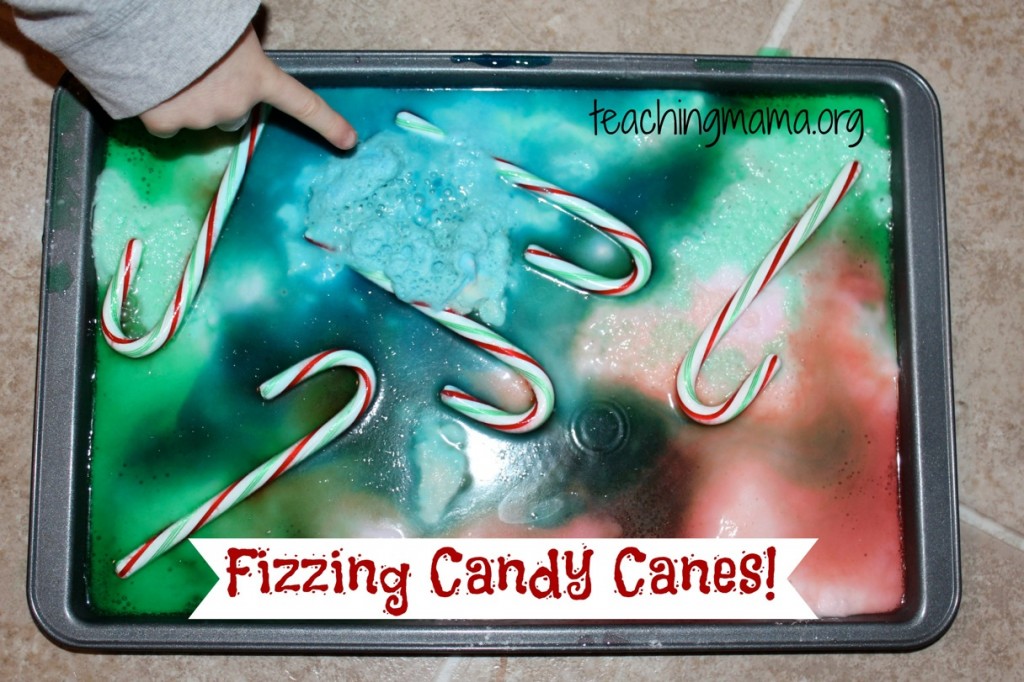 The candy canes did not do much while the baking soda and vinegar bubbled from the reaction. So we wanted to see what would happen if we let it sit for an hour. We tried it out, and here is what it looked like…
The candy canes basically dissolved! And of course the colors turned dark from mixing with each other. Troy picked up a candy cane and it broke in half. He still thought it would be fun to draw some shapes in the mixture though!
We had a blast with this easy experiment. Hope you'll try this one out during the Holidays this year! 🙂