Description
Is your child going to kindergarten this year? Are you wondering if they are ready for kindergarten? If you answered yes, then 10 Weeks to Kindergarten is for you! This program is designed to create a routine in your summer schedule and also sharpen skills to prepare your little one for kindergarten!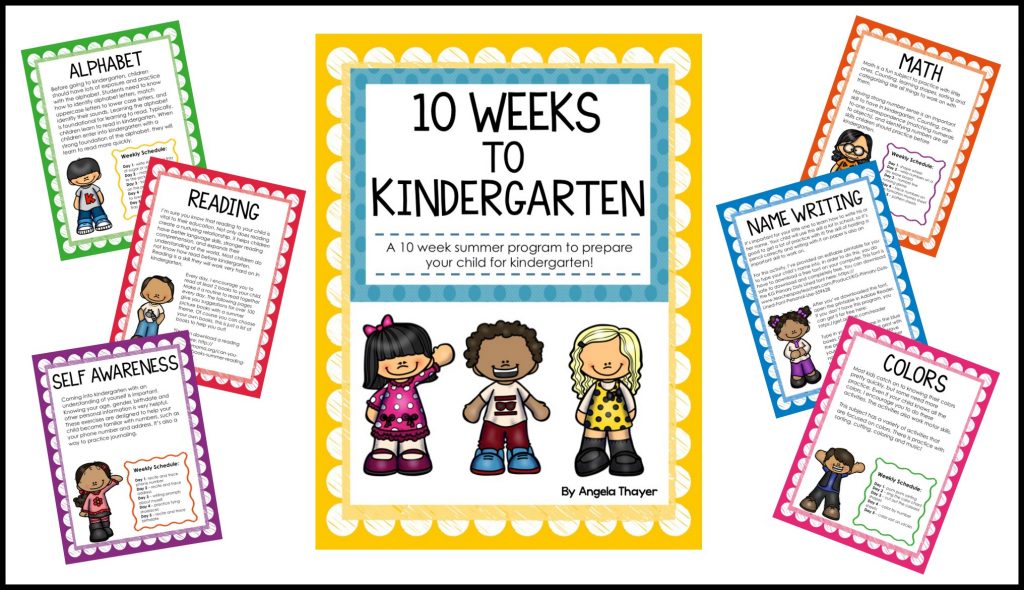 10 Weeks to Kindergarten include practice with the following:
name writing
alphabet recognition and sounds
math (counting, sorting, finding patterns, shapes)
colors (also includes fine motor and gross motor practice)
self-awareness (learning address, phone number, birthday, as well as journaling and shoe tying practice)
reading (a big list of summer reading books!)
This program is 10 weeks long. During this time, you'll establish a routine with your child to do school work for about 30-60 minutes each day. There are 5 days of planned activities (Monday – Friday). Each week you'll repeat the activities. For example, on the schedule you'll see activities for Monday. Each Monday you'll do those same activities. These are fun and simple activities, but are also effective for preparing your child for kindergarten.
One of my favorite things about this packet is that it includes EDITABLE sheets. This means you can personalize them to use your child's name, address, phone number, and birthday.
This packet is for all children going into kindergarten. Even if your child knows these skills, it's important for them to continue school work throughout the summer to keep their skills sharp.
Check out more about this product in the video below!