Handprint Calendar for Northern Hemisphere
$10.00
Create the perfect homemade gift with this handprint calendar. Follow the instructions to make a handprint craft for each month and then put it together to make the calendar!
This product includes the following:
* PDF calendar with a poem for each month
* instructions for making the handprint crafts
This product contains files for 2022 and 2023 calendars.
Please note: This calendar was created for families who live in the northern hemisphere – Spring (March), Summer (June), Fall (September), Winter (December)
This is a digital product and no physical product will be sent to you.
Description
One of the best gifts to receive is a handmade one. This handprint calendar is a perfect gift idea and a fun project for kids!
Teachers love to make these gifts for parents or grandparents around the holidays. There are 12 handprint projects in this calendar. Each month has a different project and none of them are holiday-themed.
Here are the handprint projects:
January- mittens
February- polar bear
March- bird
April- umbrella
May- butterfly
June- sun
July- ice cream
August- apple
September- owl
October- pumpkin
November- leaf
December- snowman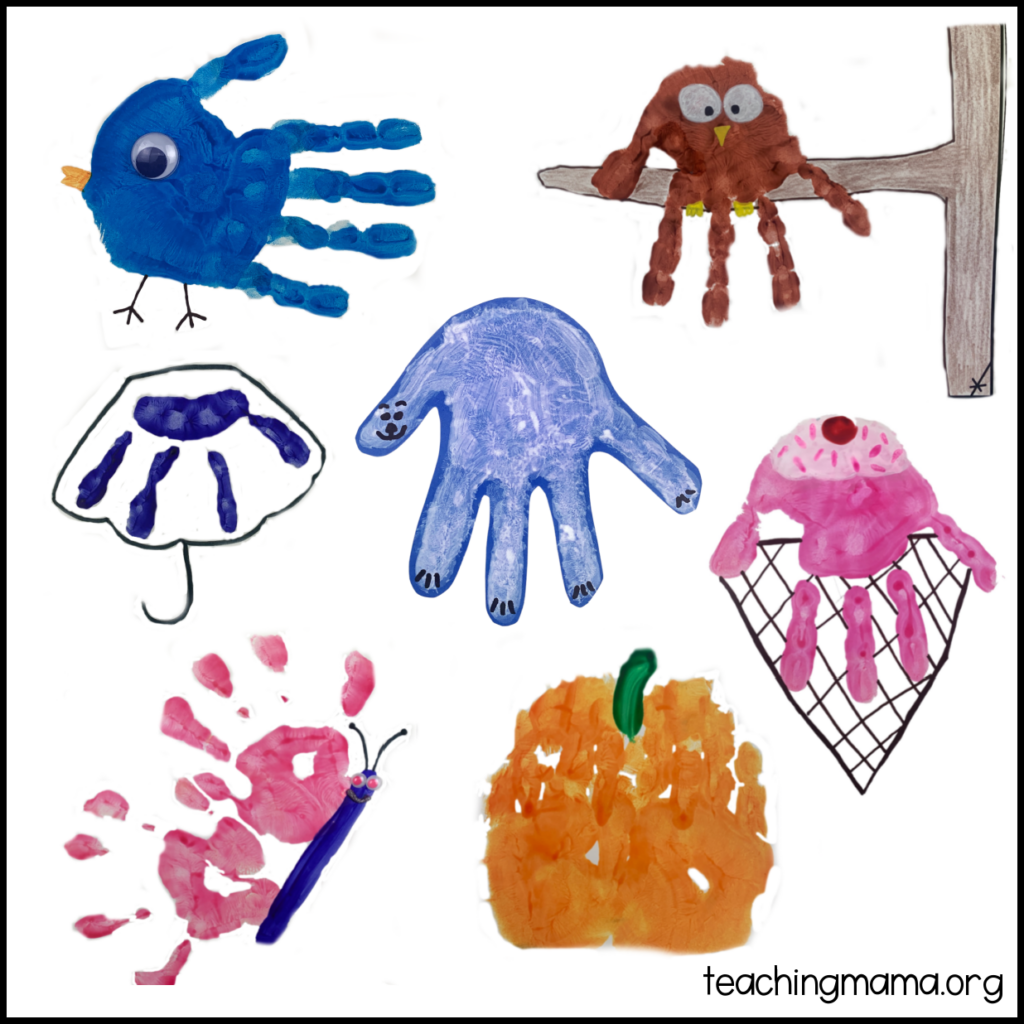 This product includes step-by-step directions for making each project as well as tips and tricks for putting the calendar together. Each page includes a short rhyming poem.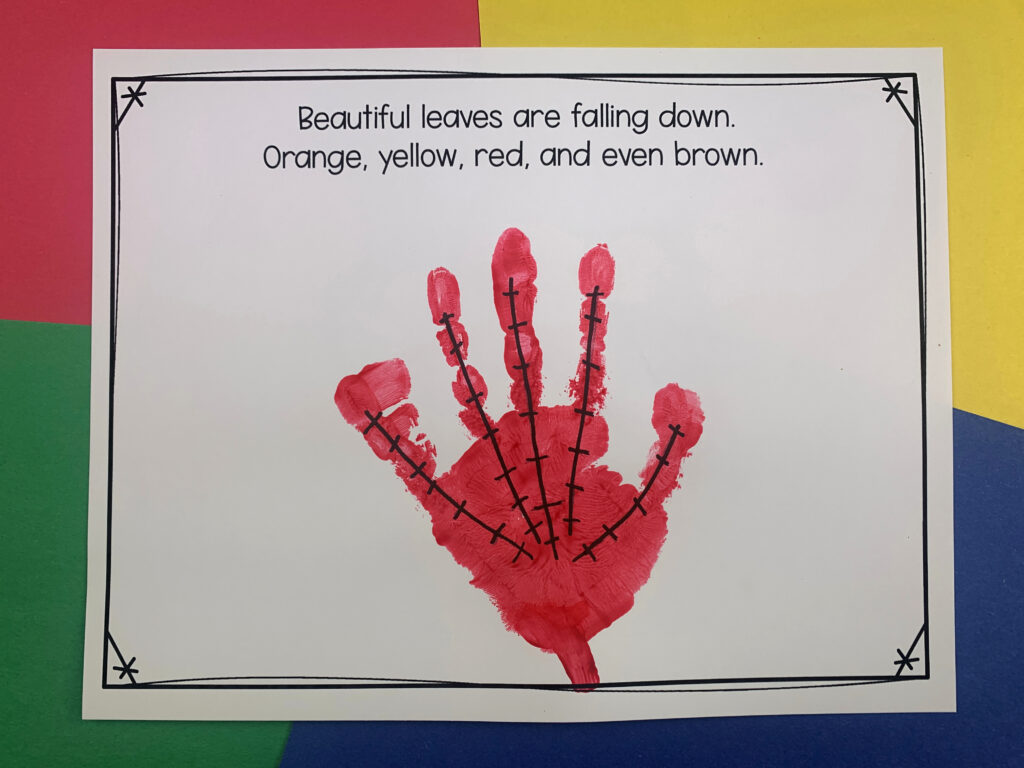 The calendar boxes are blank, so you can write it any important dates or notes.
The colorful pages and clip art make it very cheery and fun!
After all the projects are complete, you can bind them together to make a full calendar. All the details on how to do this are included in the digital file.
This calendar is for 2022, but it will be updated yearly and the latest version will be sent to you via email every year.
This product is digital, so you will receive the files via email. Nothing will be sent to you in the mail.