What The Preschool Journey Offers…
Preschool Curriculum:

26-weeks of lesson plans for children ages 2.5-5. Simple, hands-on play activities to teach skills children need for kindergarten.

Tips, Tricks & Tools:

Detailed explanation of what should be taught during the preschool years, along with ideas for organizing and creating a schedule.

Printables:

Assessment forms, editable calendar, and nearly 300 pages of printables!
DOWNLOAD SAMPLE PRINTABLES HERE
The Preschool Journey Curriculum
When you buy The Preschool Journey, you receive the following:
The Preschool Journey Curriculum Ebook
Assessment Pages
Editable Calendar
Alphabet packet printables (245 pages worth!)
Editable sheets: name, birthday, address, phone number
All those resources for the low price of $30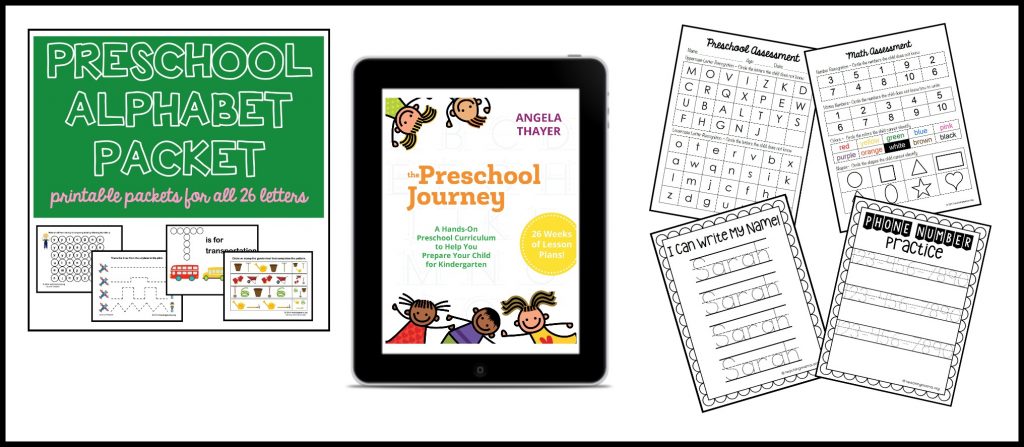 What People Are Saying…
Angela's curriculum is thorough and well-organized. She takes the guess-work out of teaching your preschooler at home. Everything, from language to math to sensory teaching, is clearly explained in each of her lessons. Her activities are fun, hands-on, and easy to understand since she always includes photos. This curriculum makes home preschool attainable, even for the busiest mom.
Amy Smith Wildflower Ramblings
The Preschool Journey is full of engaging, fun ideas that are sure to instill a love for learning in your child. There is so much value included in this resource, including hands-on activities for learning the letters of the alphabet, numbers and more. The ideas are sensory rich and child-focused. I would highly recommend this preschool curriculum for anyone wanting to teach their child.
​
Sharla Kostelyk The Chaos and the Clutter
The Preschool Journey is a time-saver for busy parents. Researching what craft to do for each letter, finding literacy connections, getting ideas for sensory play – it all takes time! Young children learn best through playful activities centered around the alphabet, math, literacy, and social skills. And that's what you'll find in The Preschool Journey!
Anna GeigerThe Measured Mom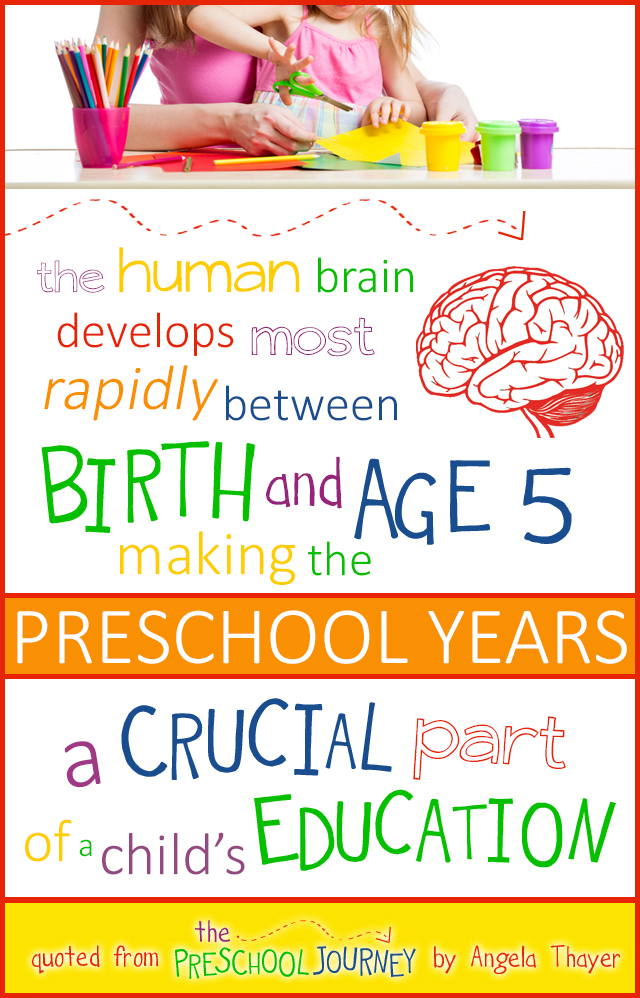 The Preschool Journey is designed to be perfectly simple, with just enough material to keep your preschooler busy and learning. The curriculum can be used with homeschool families or parents who want to supplement learning activities at home to prepare their child for kindergarten.
100% MONEY BACK GUARANTEE
We offer a 100% money back guarantee. If you are not satisfied with your purchase, you have 7 days to ask for a full refund.