Boom Cards are great for home learning or independent practice in a classroom. I love them because they are self-checking, which helps the student know if they are getting the answers correct and gives teachers insight into what a student knows.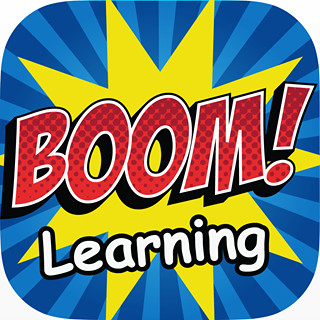 If you are new to Boom Learning, I'm here to help! Here are a few tips for using Boom Cards™
Boom Cards can be accessed on the BoomLearning.com website or the Boom Learning app.
You do need to have access to the Internet to use the cards.
If you are new to Boom Cards, it will take you to a website to set up a new account. If you already have an account, it will have you sign in to your account.
You can get a 90-day free trial for Boom Cards HERE. After your free trial, you can join for a low annual fee.
If you are a teacher, you can create a classroom by following the steps in this video.
To assign the deck to your students, follow these steps:
Go to your library tab.
Decide the deck you want to assign.
Click on the words 'action' on the right side.
Choose 'assign'
Choose the class you want to assign the deck to.
You can also assign the decks to your class.
Go to your classes tab.
Select your class on the left side.
You will see a choice to choose the students or choose the class to assign the Boom Cards to.
To choose the whole class, click the words 'assignment.'
Click on 'assign more decks' and choose the decks you want to assign. This will allow you to search for new decks or access decks you already purchased. If you purchased a Boom Deck from Teaching Mama,  you should have received a link to access your boom deck in the PDF download.
Checkmark the box next to the Boom Deck you want to assign to your students.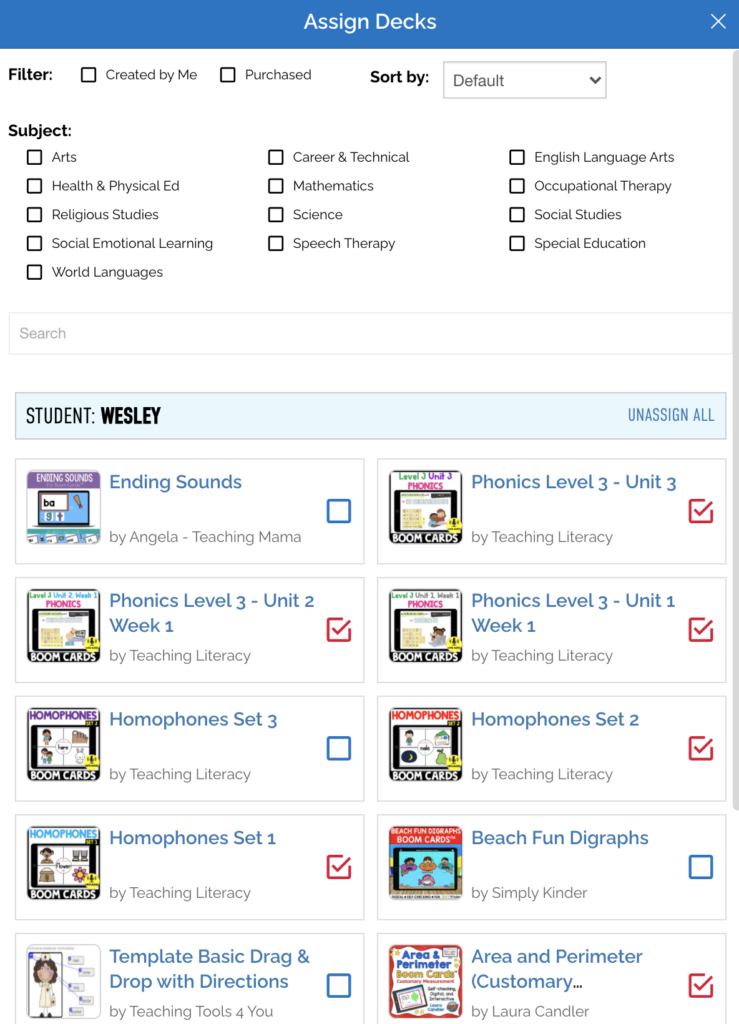 If you want to view reports on the students, just click on the Reports tab.
Boom cards do work on Zoom!
You can share the screen and you can have the child control your screen to do the activity. You can also have your students sign into their accounts when doing one-on-ones, then have the family share their screen so they can control it and you can see what they are answering.
If you want to assign just certain slides or part of the deck, follow these steps!
Sign in to your Boom Account.
Click 'library.'
Click 'action' on the deck you are working with.
Choose 'hide card option.' A pop-up will appear informing you that this will affect all students. Click OK.
Select the slides you want to hide. Skip the cards you don't want to hide. When you are done hit 'back' and 'okay' to save the deck.
I know it can be overwhelming to learn new platforms!
If you are still having trouble or have questions, you can check the Boom Learning tutorials here. You can also email me at angela@teachingmama.org.