Disclosure: This post contains affiliate links to Amazon.
Winter can have some grim days. Especially for kids who long to go outside, but can't due to unfavorable weather. January is the worst winter month for us, lots of rain and cold days. You can make those days inside full of fun with some great indoor activities! Bonus, they can learn while they play with these activities I'm about to share with you! Many of these activities include most of the Christmas gifts my daughter got from family, friends, and us. They are perfect for January, being fresh, new toys that she can't wait to play with.
My daughter got this helping hands tool set, a perfect gift for helping develop fine motor skills! For this activity, all you need is a large clear container, a few clear cup-like containers, water, food coloring, and the drop tool. I like to let my little one do this in the tub, that way it is mess free. Set up the cups with different colors and amounts of water, put inside large container, set in tub with the dropper and you're done. Let the chemistry fun begin!
For this sorting activity you need construction paper, the gripper tool (from the Helping Hands tool set), and math counter. I have these foam square tile counters I got from Goodwill. Cut the construction paper in half, you only need to use 1 half of each color. Set up is very quick and simple. Let the sorting began!
This alphabet soup activity requires little bit of prep. You need some plastic spoons, a Sharpie, small magnet or wooden alphabet letters, a plastic clear bowl, and the scooper tool (from the Helping Hands tool set).
You'll need to create words on the plastic spoon that you want your child to learn or review. I chose simple word families for this activity. Set of the spoon word and let your little one scoop out the letters from their soup!
My daughter received two sets of alphabet stamps, water colors, do-a-dot paint, paint brushes, and triangle jumbo crayons (great for learning pencil grip) for Christmas. For this activity you need one of these, white sheets of paper, and a sharpie. Spell out their name on the paper (one large letter per page), and let them paint, stamp, or dot away!
My daughter loves books, and it's a good thing because she was gifted all these for Christmas. Read a book with your little one. A super easy, no-prep, indoor activity that promotes literacy! To make it extra fun, use a puppet to read the book to them. Don't have one? Grab a sock, put on your hand and now you have a sock puppet, give it a name, and let the fun of reading begin!
Another super simple, no-prep indoor activity is a floor or table puzzle! Something the whole family can do together!
A poster board, paper plate, washable paint, and various shape make-up sponges are all you need for this fun indoor activity. I got the sponges from the dollar store. Put some paint on the paper plate, and let your little Picasso create beautiful art on the poster board with sponges.
Okay, I have to be honest…I hate play-doh, but my daughter LOVES it!
Grab some cookie or dough cutters (I scored this huge bag from Goodwill for $3), and a rolling pin. Let them make play-doh cookies! I have her use a tray to minimize the mess.
I revamped my daughter's dramatic play area. It was all along the wall, but I made it into a 3 sided square. This also helps contains the mess she makes by keeping it confined to this square. It refreshes the area and invites her to play. So she has a play kitchen, fruit and veggie market, puppet theatre with tables in between, and a new car activity rug in the center. This can be hours of fun indoor play, that also promotes learning.
Did you know Netflix has some book videos? They are word for word with the books! My daughter's current favorite is "The Gruffalo". She loves for me to read the book with the video; this is a great indoor activity! Check and see if you have any books for the videos they have and add this to your indoor activity list!
I purchased these teddy bear counters as a Christmas gift for my daughter. You can use them in many different ways, from teaching AB and ABB patterns, ordinal position, adding and subtracting, math stories, etc. For this indoor activity, you need these counters and a play house of some sort. Start your story like this: "There are 8 bears that live in this house. 4 are leaving to go to the store (remove 4 bears from the house), how many stayed home?" Your bears can go to many places, like the park, zoo, pool, gather together in one part of the house etc… Just use your imagination, ask your little one where they want them to go too! This is a super fun way to teach math, and a fun indoor activity!
I hope this list of activities inspired you, feel free to tweak them to fit you and your little one, and have fun!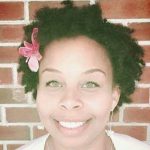 BIO: Melissa A. Johnson is a devout Christian, wife to Jeremy, and mother of 1 toddler girl, Brianna. She holds a Bachelors of Science and a Teacher Certificate. Melissa is currently a Pre-K & Kindergarten teacher and resides in Houston, Texas. She loves to create preschool activities for her daughter and cook!