Thank you so much!! This really helps me to better serve you with tips and resources that meet your unique needs. In fact, I have some resources just for you already! Teaching preschool is an amazing calling and I strive to be a valuable resource for you! I know your job is tough and I want to help make your job a little easier!
First of all, I want to share my Number Formation Rhymes with you. These are free and are a fabulous way to teach children how to write numbers. You can even trace them with your finger, use them as play dough mats, or use q-tips to paint the formation of each number.
You can download the freebie HERE.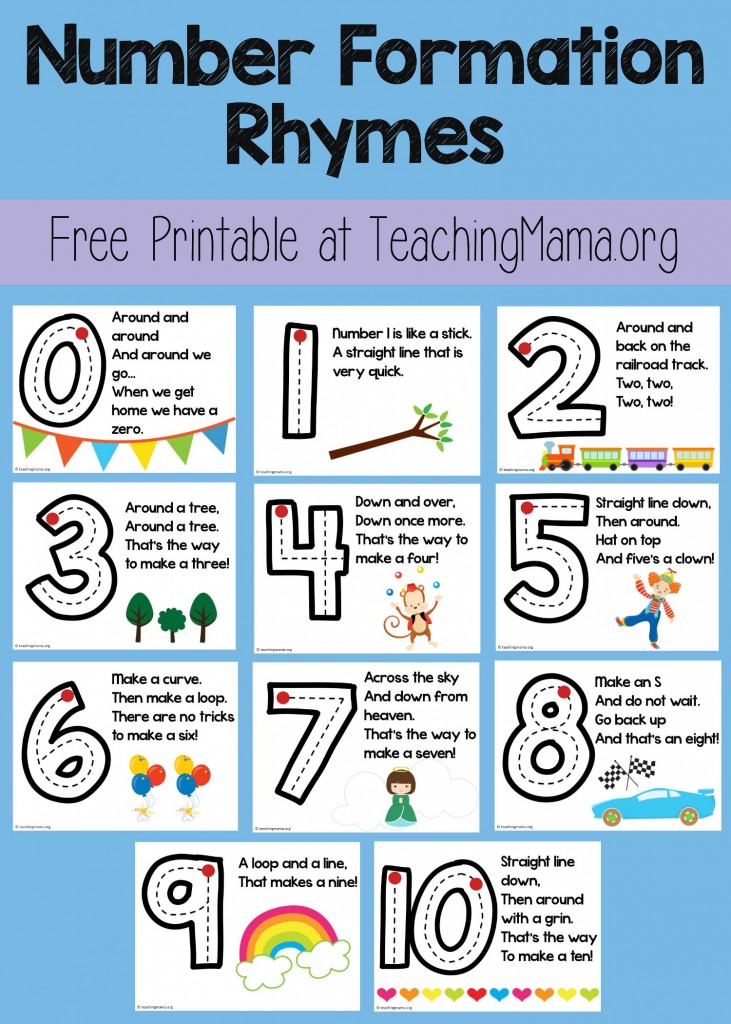 I've also created alphabet and shape formation rhymes, which are available on my store for a small price. These are wonderful posters for around the classroom, to use in small groups or even at stations. Check out the bundle package HERE.
I'm looking forward to chatting again soon in your inbox!