Summer is in full swing and it's time for me to share our Summer Clothes Dress Up Busy Bag! I love that so many of you are using these dress up busy bags. I think the clip art from Educlips is adorable!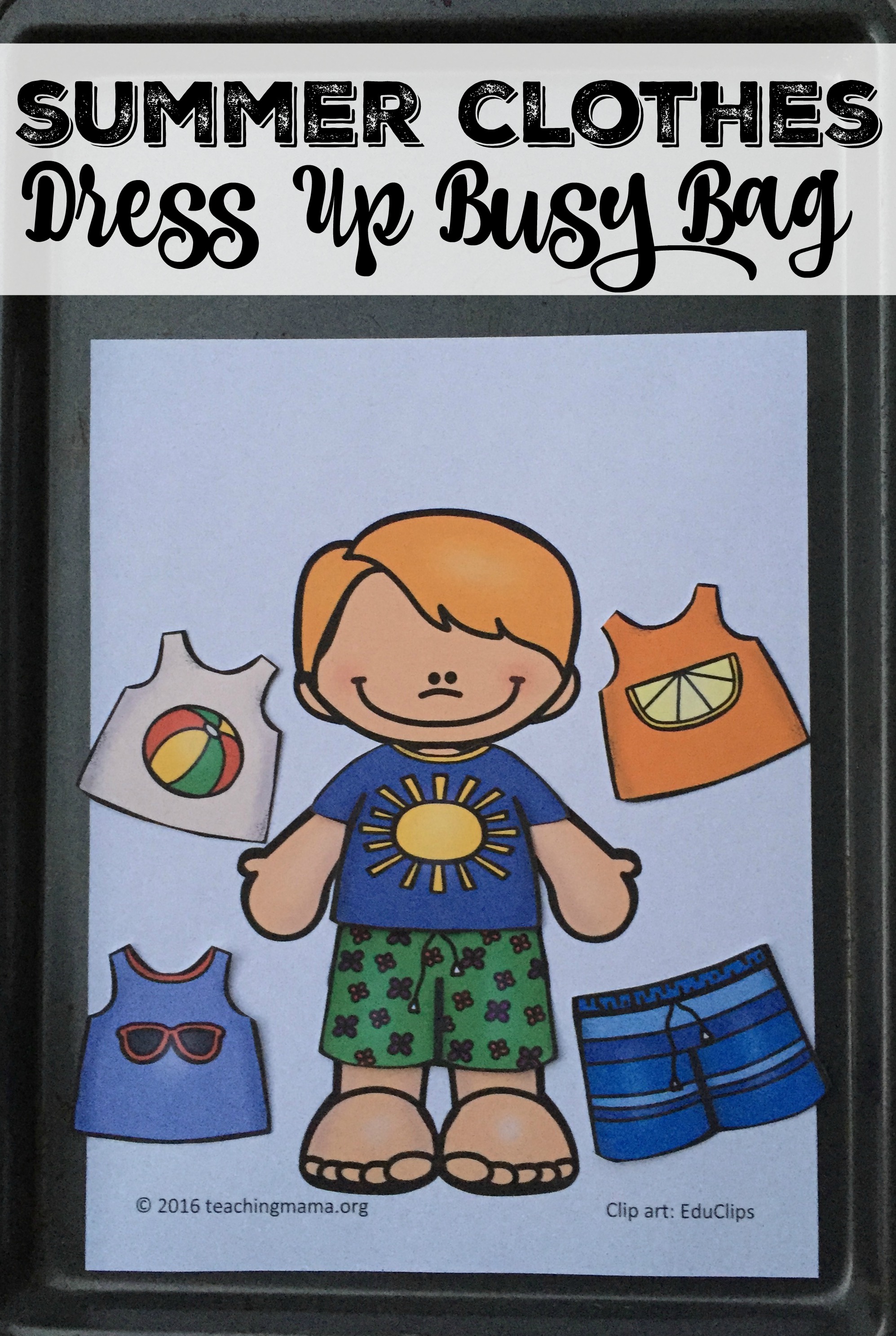 This post contains affiliate links. See my disclosure for details.
Here's what you need for the activity:
spring clothes clip art
magnets
glue
scissors
card stock paper
laminator (optional, but this is my favorite one to use at home)
cookie sheet
Here's how to make the busy bag:
Purchase the summer clothes clip art and doll clip art.
Resize the pictures to fit the dolls in a program such as PowerPoint or Microsoft Word.
Print the summer clothes printable onto card stock paper. Laminate the sheets to make them more sturdy.
Cut out the spring clothes.
Add a magnet to the backside of each picture.
Place the boy or girl sheets on a cookie sheet.
Invite your child to dress up the children with the different clothes.
Aren't they so cute?!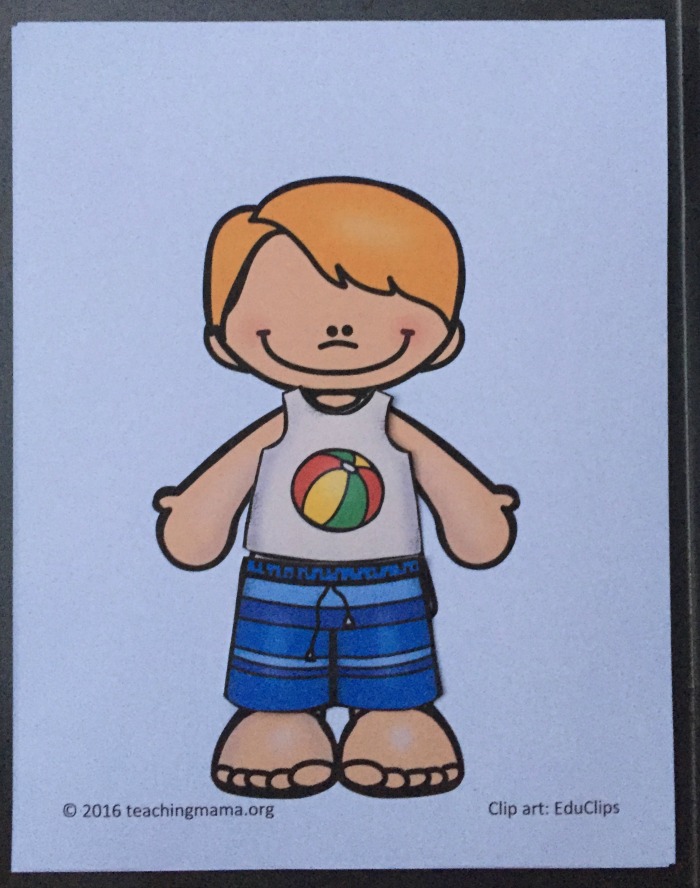 While playing dress up, talk about the names of the clothing items and when you would wear them.
After you're done playing, store the printables in a gallon sized Ziploc bag. This is a great way to keep them organized, especially if you don't want them to get mixed up with other busy bags.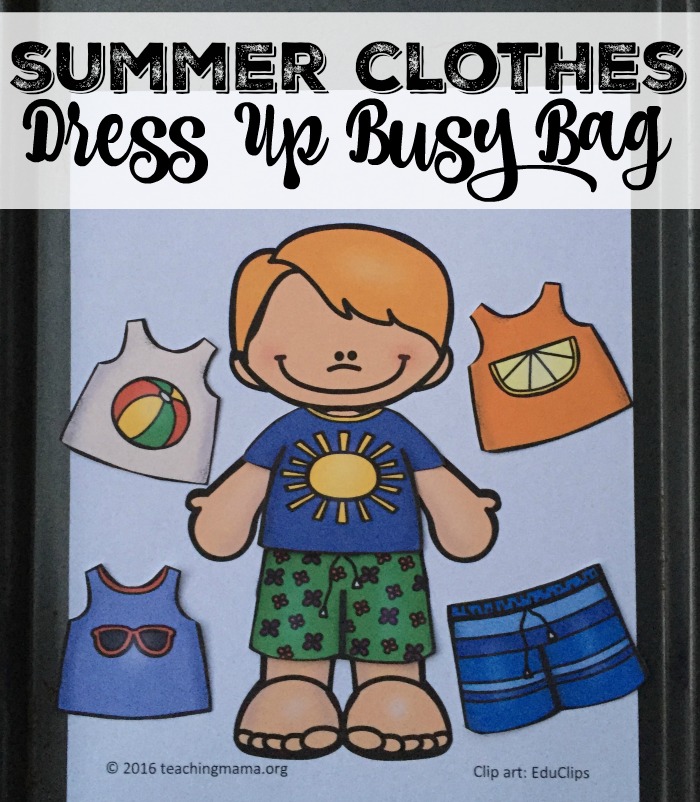 Once again, you can get the clip art from Educlips.
*This previously was a free printable, but due to copyright, they can no longer be free. Please check out this lovely clip artist and support their amazing work!*