Description
It's the middle of the school day and you're stressed out from your students…
the noise volume is high
clean up time takes forever
students are messing around
time is wasted while lining up
you can't grab the attention of your class
It's incredibly hard being a teacher. Not only do you have to create lesson plans and teach your students, you also have to come up with tricks for managing your classroom. And I know that you don't have time to do that.
I've been there. I've been stressed out and unsure of how to manage my classroom. But, I found something that works.
Using music during transition times works wonders. Young children love to listen to music. They love to sing, clap, and move their bodies. In fact, they NEED this!
I know you work tirelessly as a teacher and I want to help you out. I want to provide a valuable resource for you that will help you create the amazing classroom environment you've always dreamed of.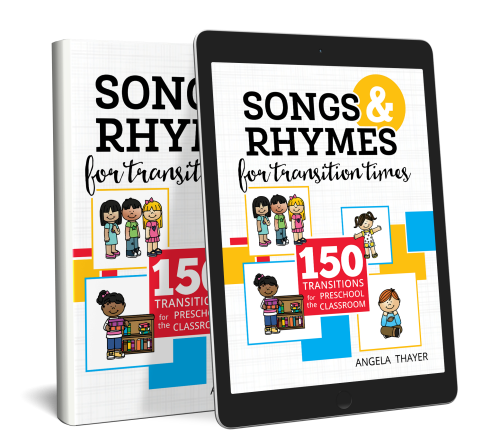 Songs & Rhymes for Transition Times is filled with songs set to familiar tunes, rhythmic chants, and rhymes. There 150 transition ideas and they are all simple enough for any teacher to use in their classroom. You do not have to be a trained singer to use these. In fact children love music and they will sing along with you after they learn the songs.
There are 13 sections of the book:
Beginning the Day
Circle Time
Attention-Getters
Handwashing
Lining Up
Cleaning Up
Outside
Brain Breaks

Action Breaks
Crossing the Midline
Finger Plays

Building Character
End of Day
Use these easy songs and rhymes during the day so you can get back to what you love to do…TEACH!
You can preview a sample of the book RIGHT HERE.
And if you'd like to buy the print version, you can do that on Amazon.
Color Rhymes – free gift!
Learning to identify colors is an important skill toddlers and preschoolers learn. A fun way to teach little ones about colors is with these color rhyme posters. These clever little rhymes teach children 10 colors and several objects that match the color.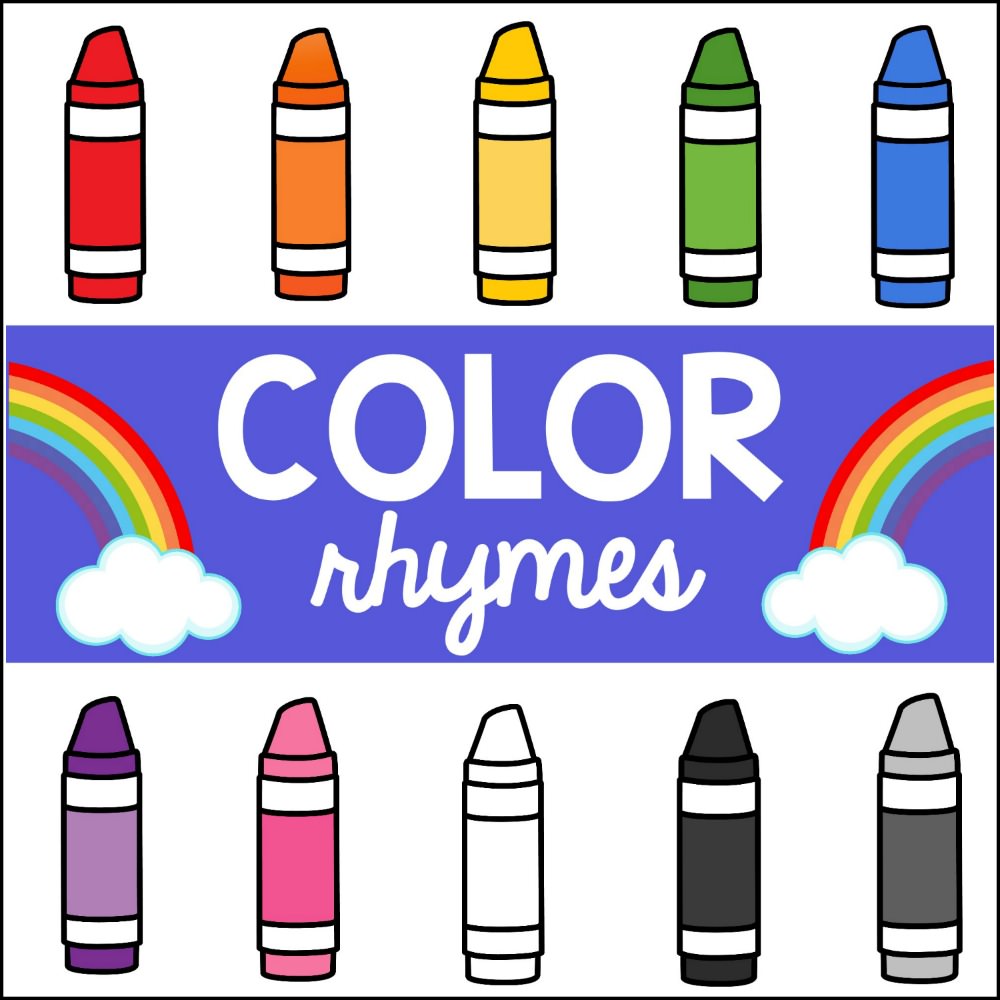 Along with the 10 color rhymes, you'll receive the audio version of the chants to help you learn them.
You'll also receive printable color booklets. Simply print the black and white printable, cut the pages apart and staple them. Then invite your little one to color the booklets to practice learning their colors.
There are 10 booklets. Your little one can practice fine motor skills while learning their colors.
This is a digital product and no physical product will be shipped.