Today's packet is all about the letter M and Monkeys! All kids love monkeys, right?! Check out today's packet for some fun preschooler activities!
In this printable packet, there's practice on the following skills:
identifying letter m
tracing
diagonal lines
finding differences
counting
Here are a few sample pages: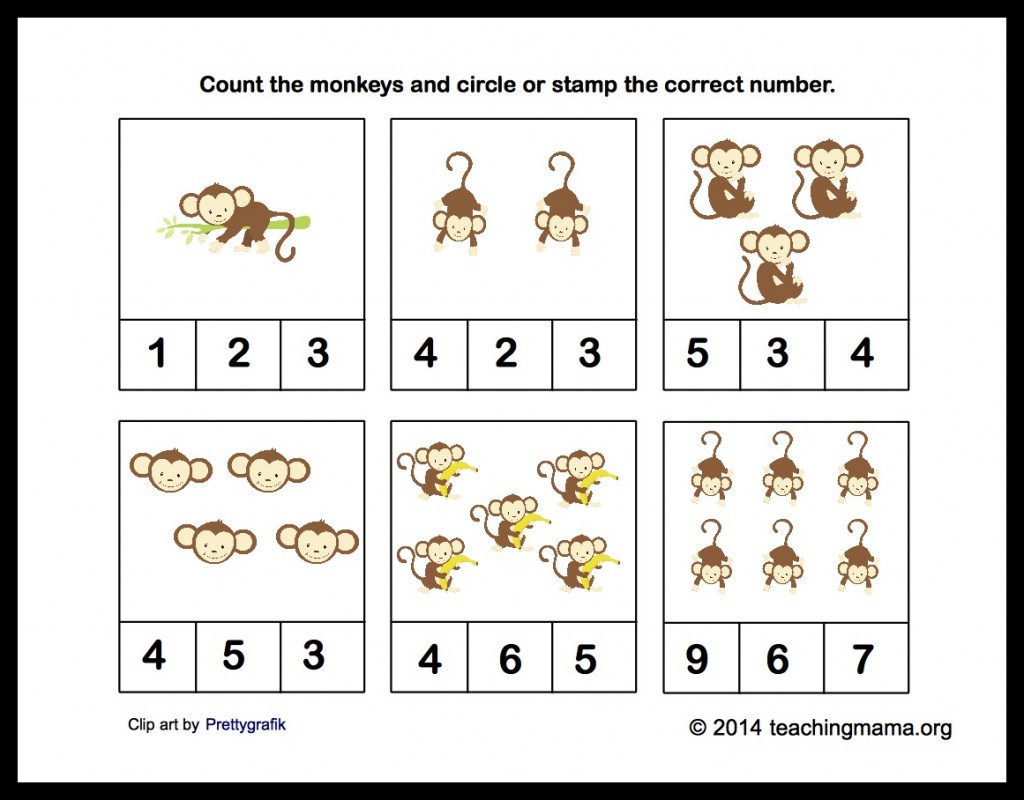 To download your printable packet click here —> M is for Monkeys
And to download more printable alphabet packets, please visit this page.
If you want more hands-on activities for the letters of the alphabet, be sure to check out my eBook.