This packet on the letter V was fun for me to come up with. I was a violinist for all my childhood, so I've always loved the violin! Enjoy this free printable packet!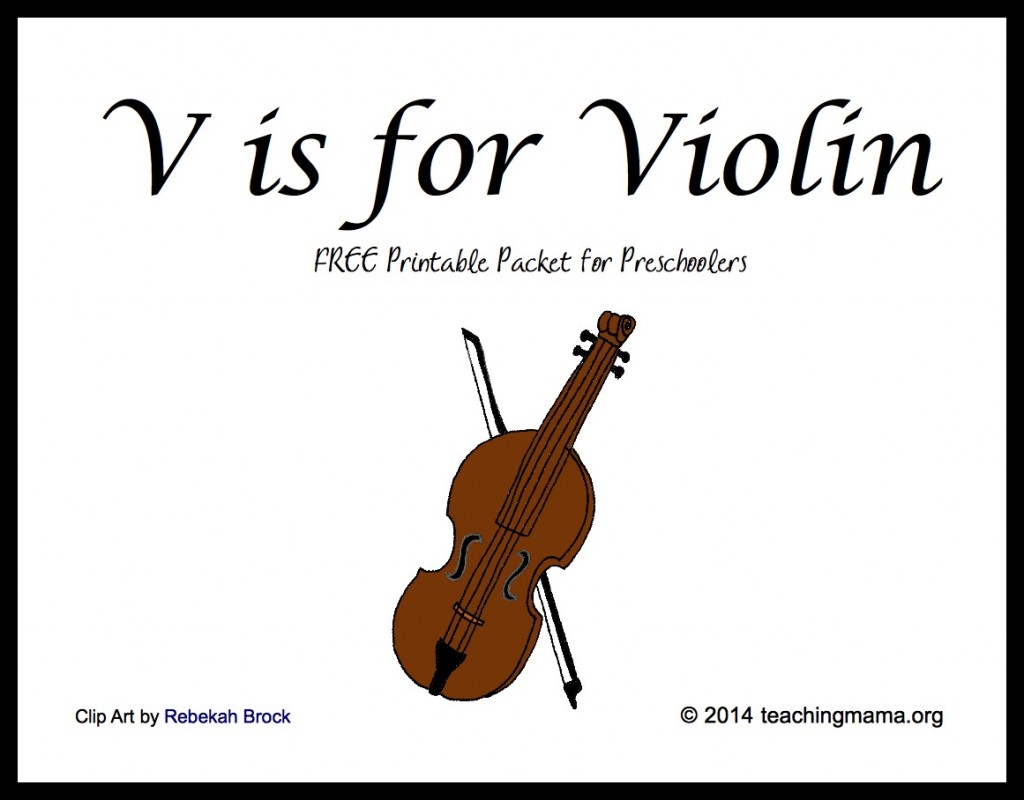 In this printable packet, there's practice on the following skills:
tracing
scissor practice
letter sounds
coloring inside the lines
color recognition
comparing sizes
My favorite page from this packet is the page where he/she circles the picture that starts with V. It really forces the child to think about the sound they hear at the beginning of words.
To download your open printable packet click here —>  V is for Violin
And to download more printable alphabet packets, please visit this page.
If you want more hands-on activities for the letters of the alphabet, be sure to check out my eBook.
One more thing…if you are looking for a craft to go with the letter V, check out our volcano we made! I just cut out a letter V out of brown construction paper and then we glued feathers in the middle to look like lava. Then my preschooler put rock stickers under the volcano. The alphabet craft in my eBook is for Valentines day, so here is an alternative to that craft.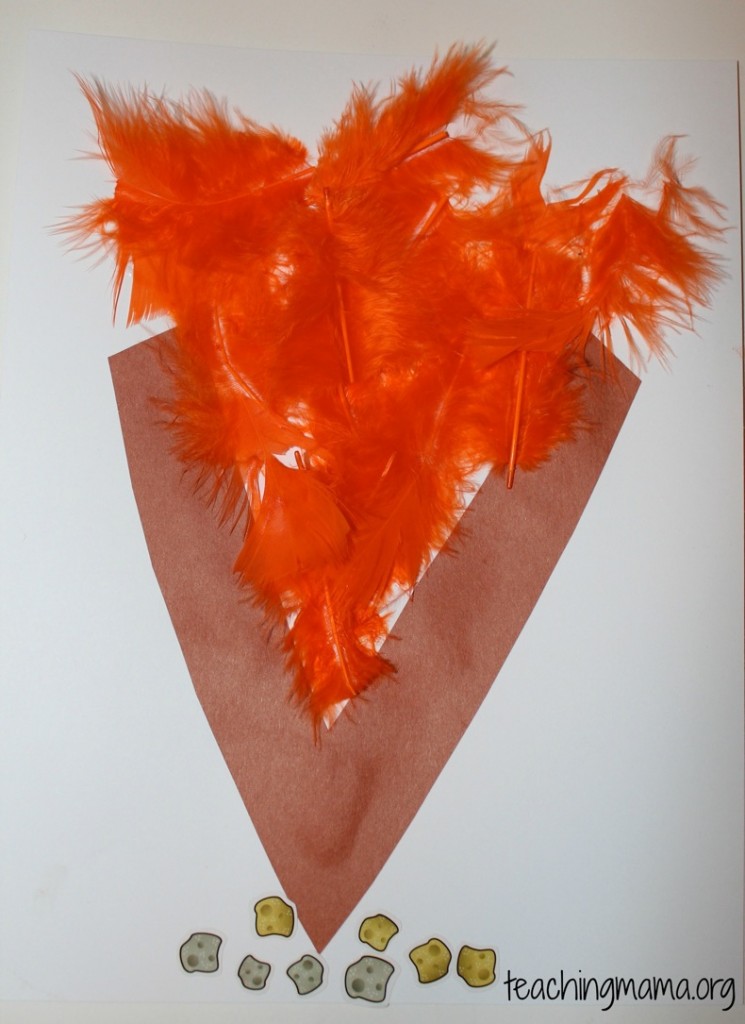 The cute clip art is designed by  Rebekah Brock