Today I'm sharing my packet on the letter D…D is for Dinosaur! It's a great companion to the chapter on the letter D in my ebook.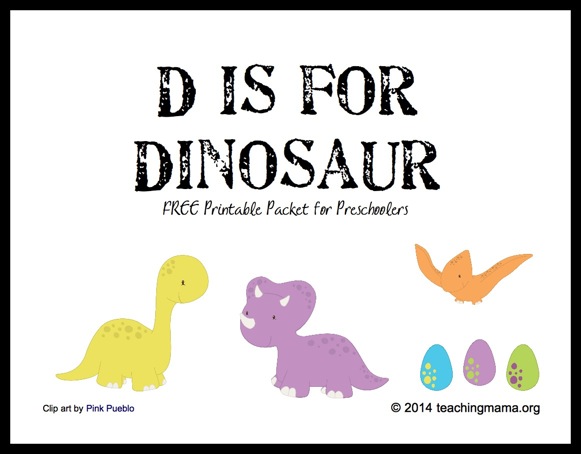 My preschool always loves doing the dot page. You can use Do A Dot markers
 or Dot Stickers to fill in the circles.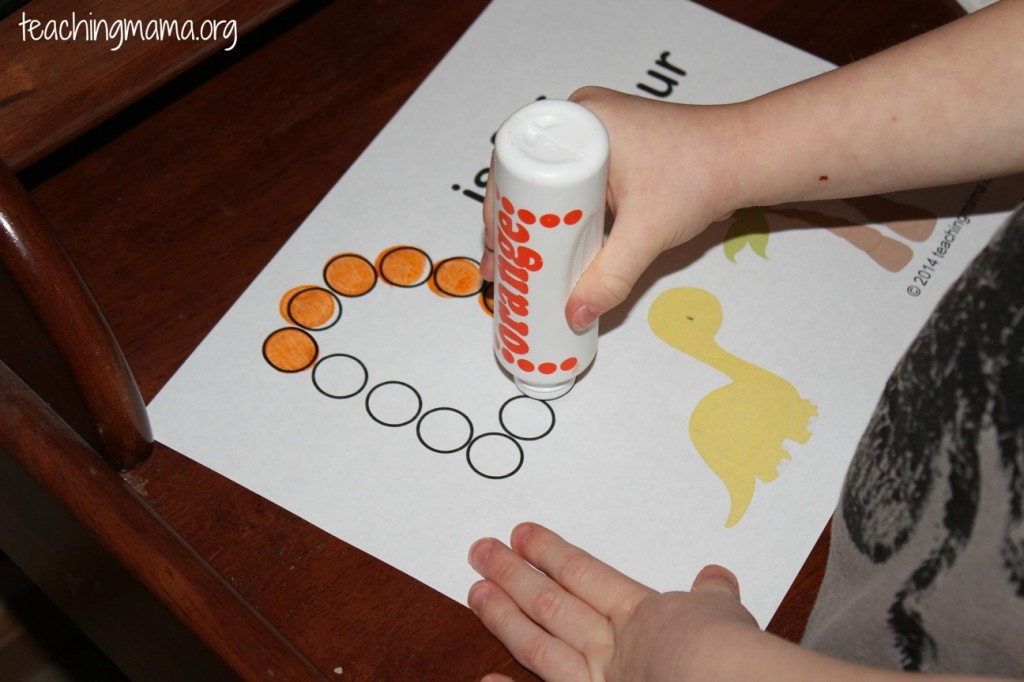 Here we practiced tracing shapes and even tracing some letters! That part was tricky, but my 4-year-old really wanted to try.
This page is not necessarily all about dinosaurs. In each row there is one thing that starts with the letter D. We said out loud what each picture was. I had him listen very carefully to the beginning letter sounds. If he heard the /d/ sound, then he circled it. It was a little tricky for him.
To see more and to download your own packet, click here —> D is for Dinosaur Packet
And to download more printable alphabet packets, please visit this page.
If you want more hands-on activities for the letters of the alphabet, be sure to check out my eBook.
The cute clip art is designed by Pink Pueblo.