There's a brand new curriculum out that I know many of you will love. Write Through the Bible Jr. is an amazing product designed to teach your preschool how to write along with teaching the Bible.
 Here's What You'll Find in WTTB Jr.
31 Week of Lessons (4-days per week program)
parent instruction pages
letter formation practice
phonemic awareness practice
fine motor skills
vocabulary words
scripture memorization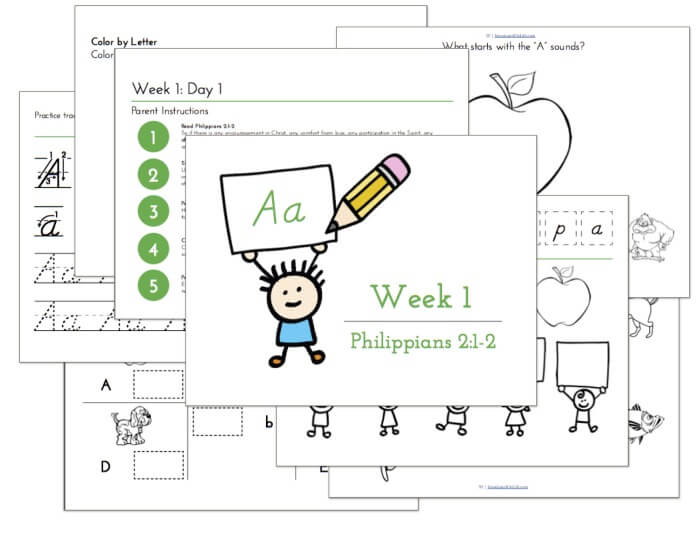 What I Love About This Curriculum:
Everything is all ready to go and there's practically NO prep work
There's tons of practice with writing letters
A great way to teach Scripture because the focus is on God's word
You get your 'bang for your buck'! This curriculum has 425 pages and is jam-packed with material
The curriculum is simple to integrate that ANYONE can do this!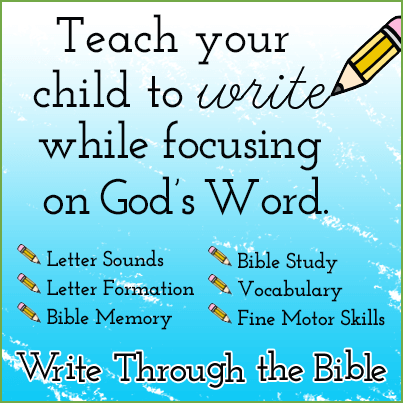 WTTB Jr. comes in a variety of options:
If you are a Christian homeschooling family, this is a must-have product. Even if you don't homeschool, this can be great tool to teach or reinforce writing.
I only share products that I truly love and this is definitely one of them. To see more about this curriculum, visit here —> WTTB Jr. Products
Special Launch Week Bonuses!
From now until March 27th, you receive awesome bonuses when you buy WWTB Jr.! The bonuses are worth $49! On top of the ebooks, you will also receive a coupon book for special coupon codes to popular homeschool publishers.
After you purchase your product, please fill out this short form where you will be redirected to a page to download your bonus offers!