Have you ever read a book and felt inspired to do an activity along with it? That's exactly how I felt when I read the new book My Color is Rainbow. I thought of a cool fizzing rainbow activity to go along with it. I am so excited to share it with you today! It's so easy and it will really WOW your kids! I have a lot of pictures to share with you today because the activity was so fun and colorful!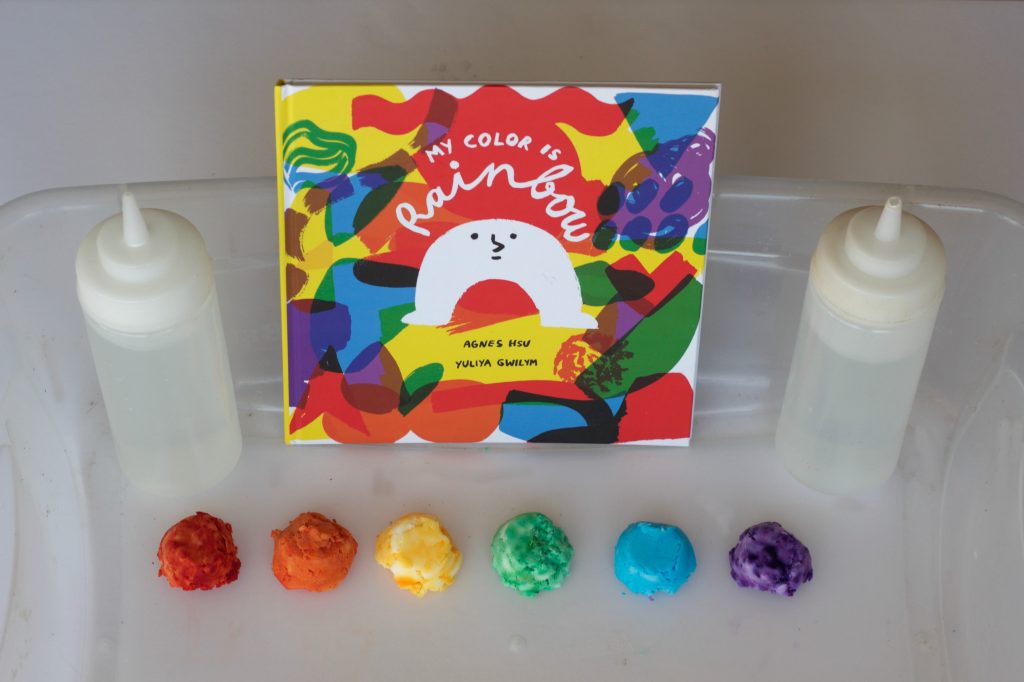 Disclosure: I received this book in exchange for an honest review. This post contains affiliate links.
But first, let me tell you about this amazing children's book! My Color is Rainbow is a beautiful book with a wonderful message.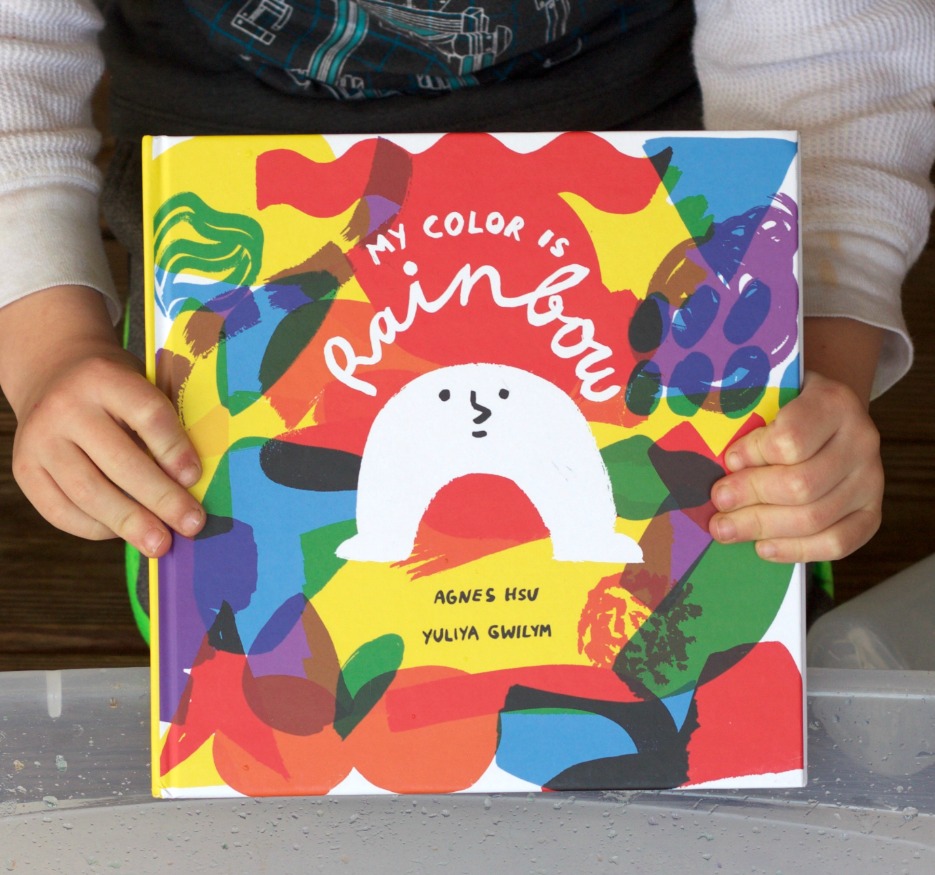 This book about love and acceptance. The Little White Arch in the story is trying to figure out which color he should be. He looks at all the colors and realizes he doesn't want to be just one color, but the whole rainbow! This story's message is you don't have to be defined by one character trait, but you can be all of them at once and have a beautiful rainbow!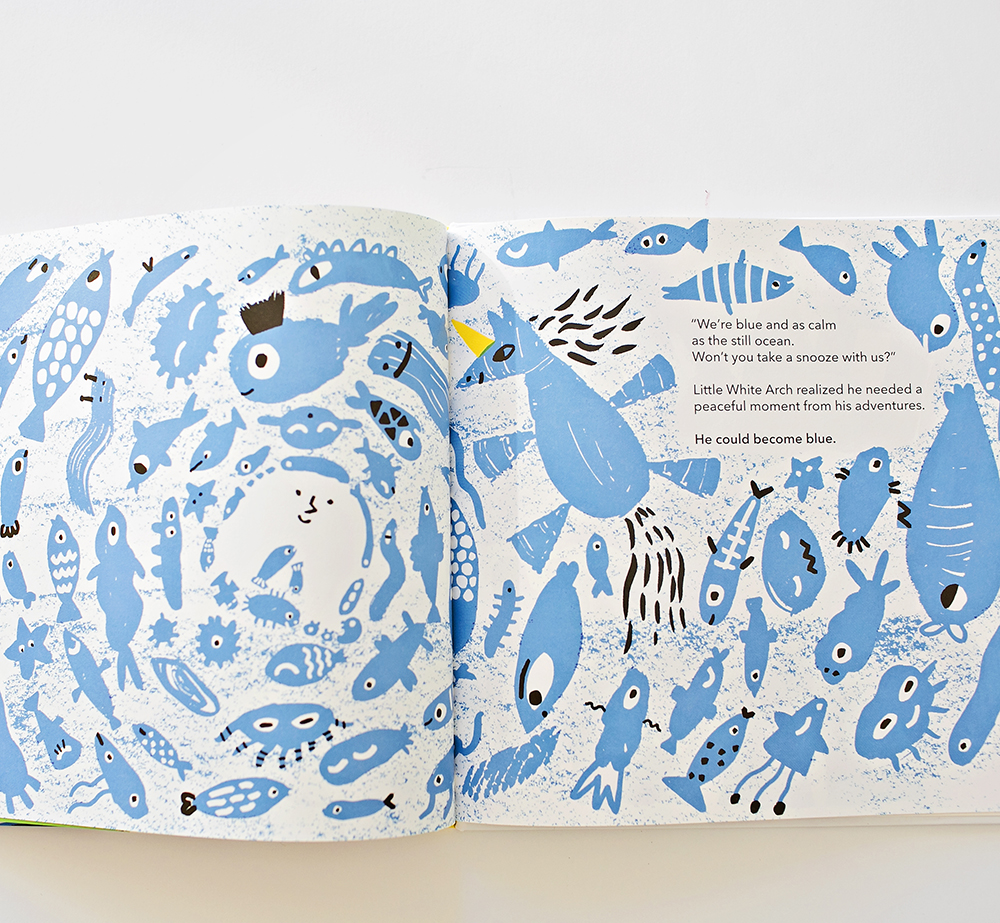 This story has beautiful illustrations. I highly recommend this book! It would be a great addition to a classroom or home library.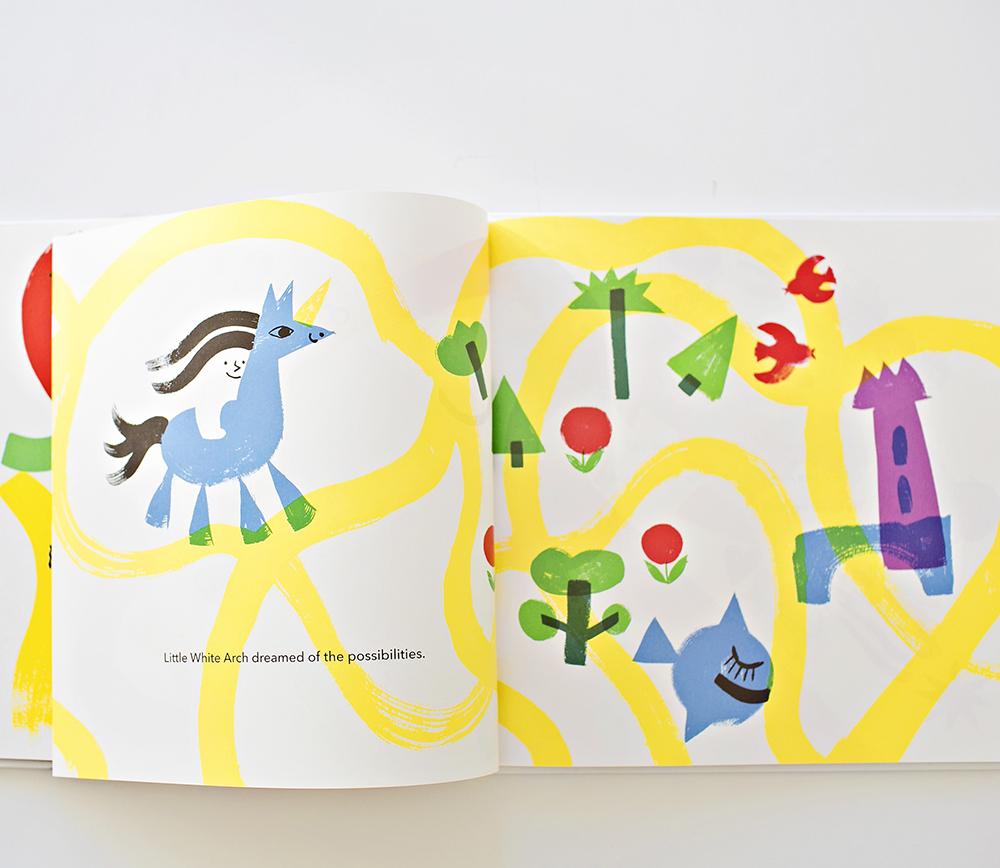 After reading this book, I was inspired to do a fizzing rainbow activity. This activity is all about the chemical reaction between baking soda and vinegar. My kids love it when we do anything with these two ingredients. It's also very easy to set up.
For each color you'll need:
1/2 cup baking soda
2 tablespoons water
food coloring
spoon
mini muffin tin
Begin by mixing the 1/2 cup of baking soda with 2 tablespoons of water. Then stir in the food coloring. Repeat to make the colors of the rainbow: red, orange, yellow, green, blue and purple. The consistency should look like this: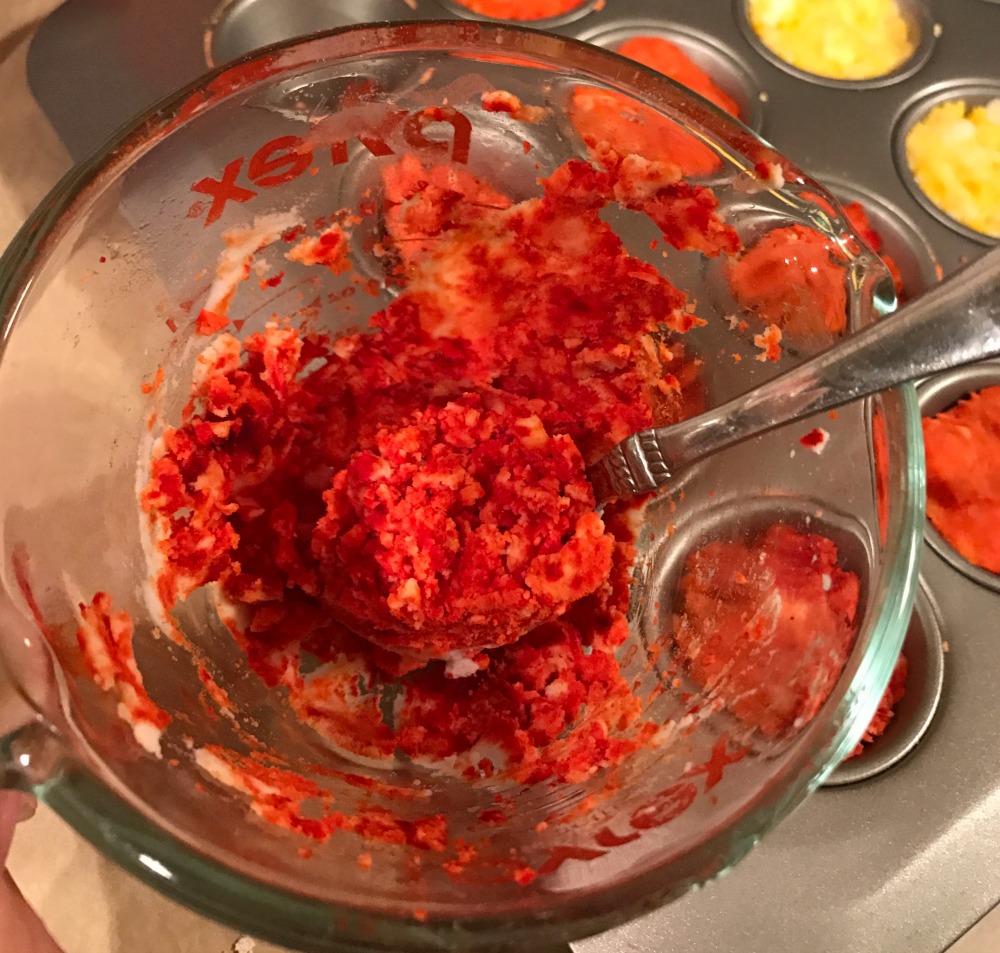 Spoon the mixture into a mini muffin tin. You could also use bowls or something similar.
Then put it in the freezer for about 30 minutes. This helps it stick together. (If you leave it in longer, just let it thaw for a few minutes before doing the activity.)
When you're ready to do the activity, pop the colors out of the tin and place them in a plastic bin.
Fill squeeze bottles with vinegar and let your children squirt the colors!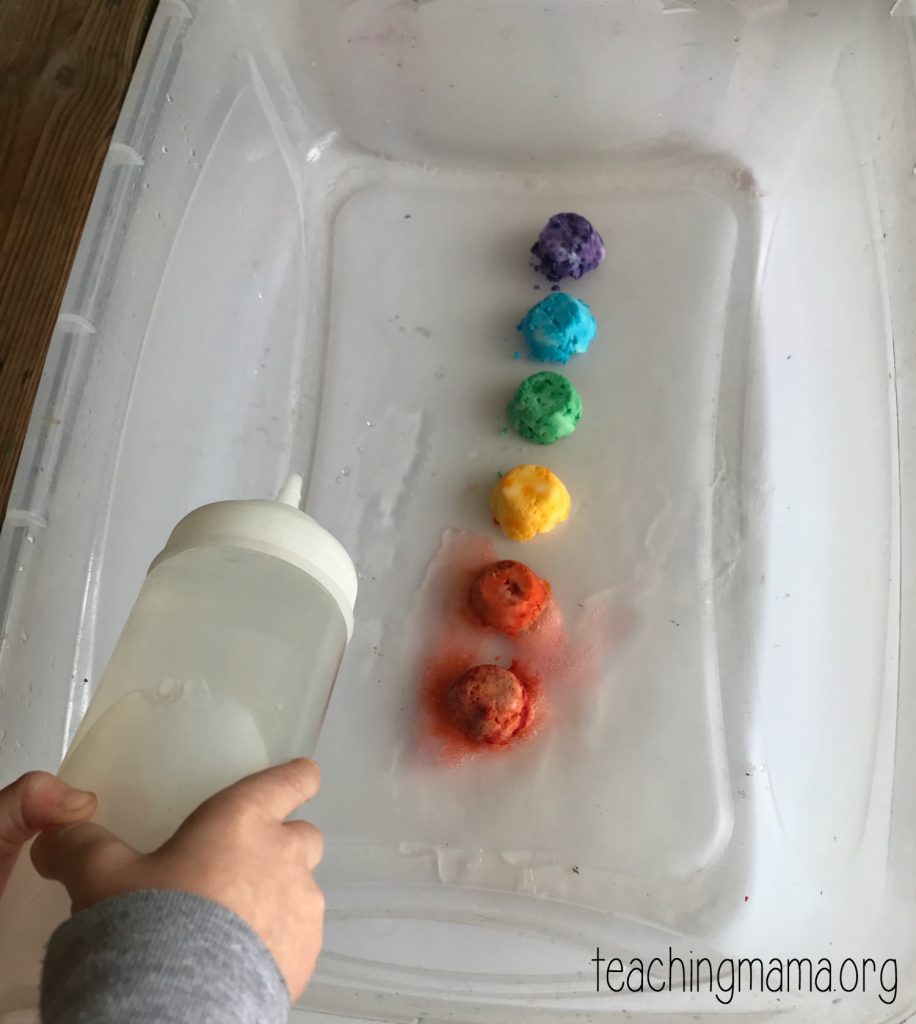 It's so fun to watch the colors spread around the bin and to hear it fizzing!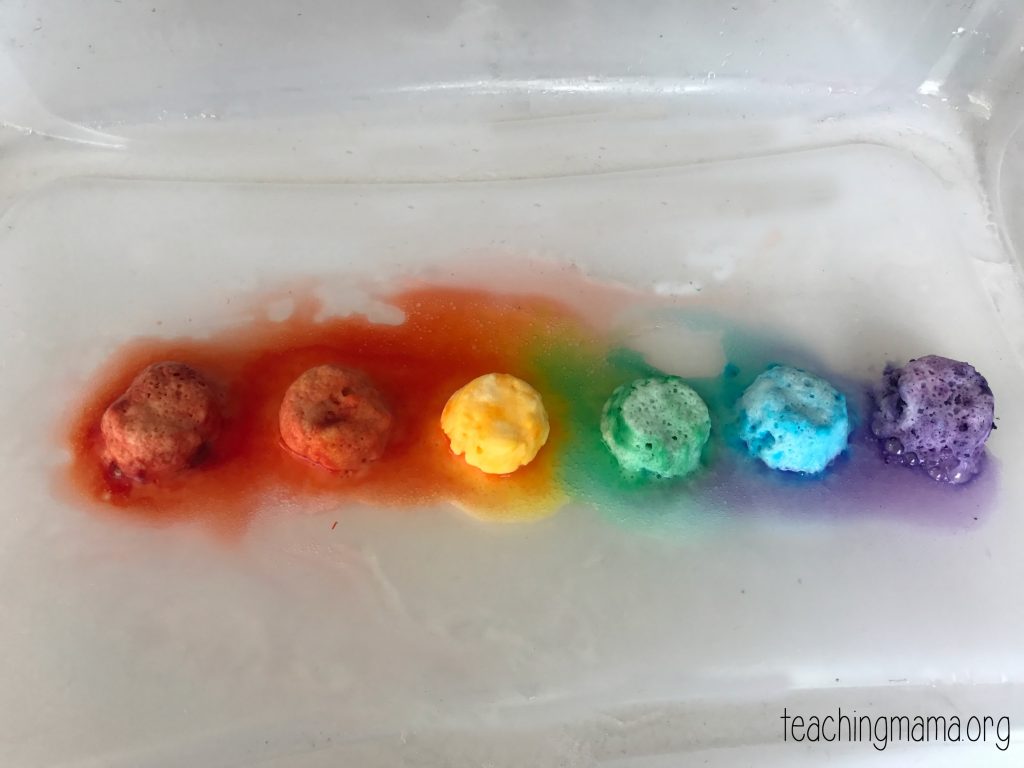 I think it's so cool to see the rainbow colors throughout the whole activity. It doesn't turn to black, but it stays very colorful!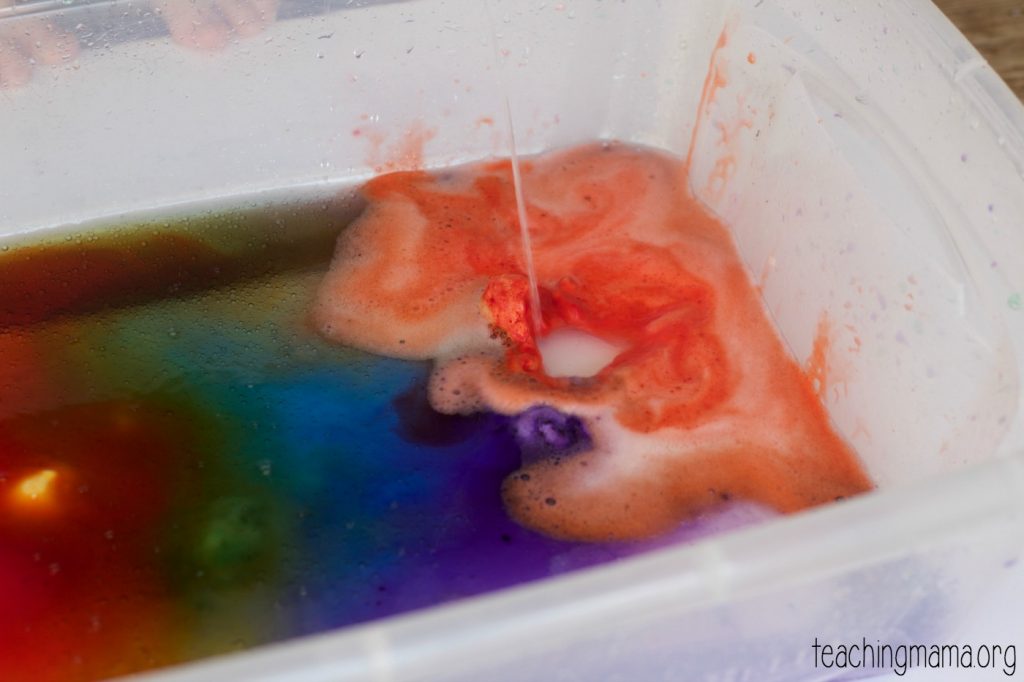 You can add in more color tablets and vinegar to keep the activity going.
Squeezing the bottles is a great way to practice fine motor skills and build hand strength.
Isn't it pretty?!!
This activity was so much fun and was a great extension for the book, My Color is Rainbow. Just like the book, using all the colors of the rainbow is much more interesting than just one color. Hope you'll try this activity out!