Happy Monday! You know the best way to start out a Monday?! With a giveaway! I know it's only the middle of July, but back to school time is just around the corner and I want to give away a basket full of school supplies to get your preschool year off to a good start!
Disclosure: This post contains affiliate links. I appreciate your support of this site!
Here's what is included in this basket: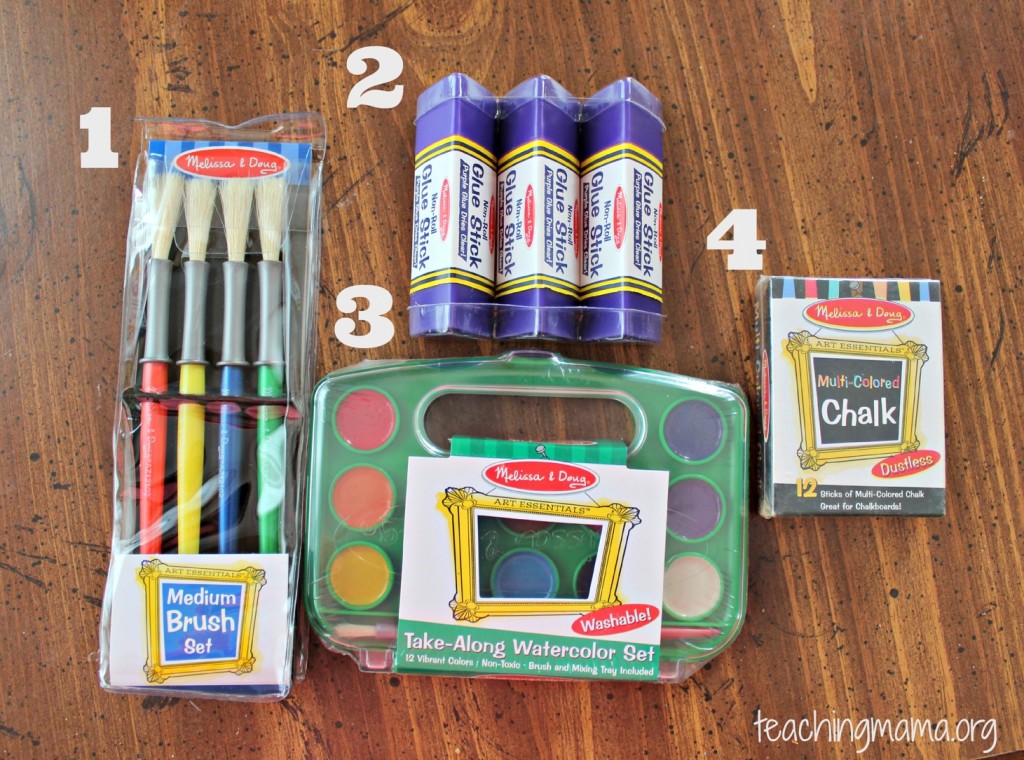 1. Melissa & Doug Medium Paint Brushes, Set of 4
2. Melissa & Doug Non-Roll Glue Sticks, 3 Pack
3. Melissa & Doug Take-Along Watercolor Paint Set
4. Melissa & Doug Multi-Colored Chalk Sticks
5. Pipe Cleaners
6. Wiggle Eyes
7. Fiskars Children's Scissors
8. Alphabet Puzzle Cards (from Michael's)
9. Foam Counting Blocks (from Michael's)
10. The Ultimate Homeschool Planner (from Apologia- click here for more information)
I'm also going to add a copy of my ebook! If you win and already have a copy, you can give it away to a friend! 🙂 Oh and you also win the green plastic basket (from Michael's). This basket is valued at over $70!
There are also a TON of other ladies from the iHomeschool Network that are giving away school supplies this week! Click on the picture below to find another fun giveaway!!
Enter below and good luck! The winner will be announced Friday, July 19th in the morning!