April showers bring May flowers…right? I sure hope that saying is true because we've been having a lot of rain lately. We had awesome weather Monday and since then we've had rain.  We even have a chance of snow in our forecast! I'm sure sunny, humid weather is on the horizon though. So today I'm sharing some activities we've done during these rainy days.
1. Window Markers:
 These are so great! Have you tried them? They are just like markers, but you draw on your windows. The best part is that it is easy clean up! All you do is just wipe with a wet cloth. Of course, I use my Norwex enviro cloth and window polisher and it's easy peasy.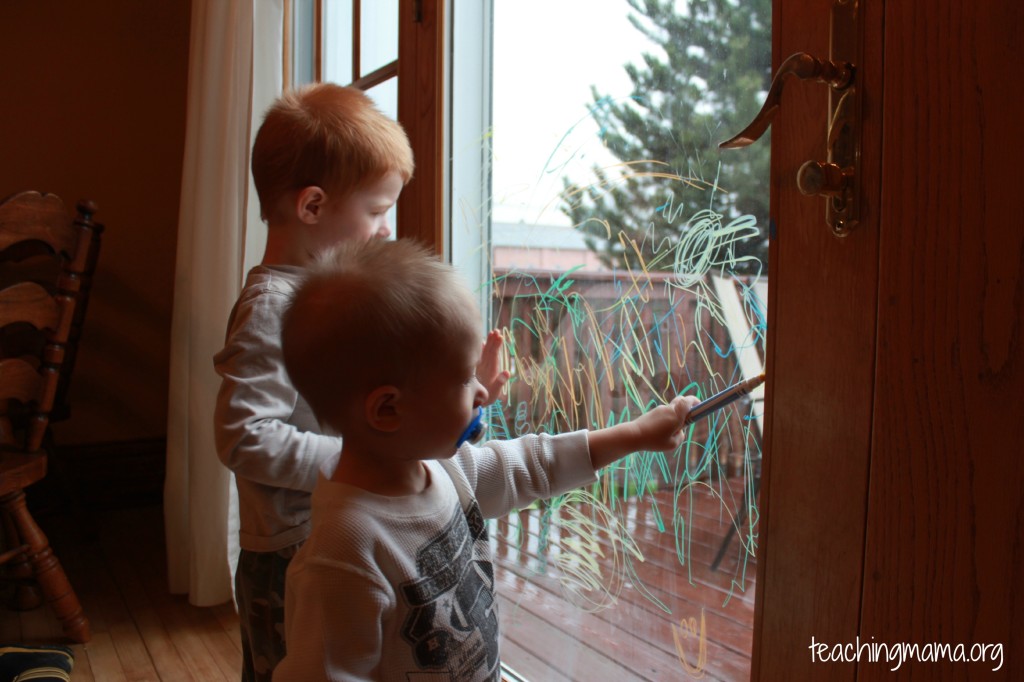 2. Oil Pastels:
We bring these out on rainy days since they are something different than just coloring with crayons. I love all the colors and how easy it is for my preschooler to use.
3. Sand Art: I found these little sand art packages for $1 at Michael's. They come with 3 pictures and 3 packets of colored sand. I had to help Troy peel off the stickers, but it was fun for him to pour the sand on and spread it around.
4. Make a Fort: Create your own little fort with blankets, pillows, chairs and whatever else you want. We did this a little while ago and had popcorn while watching a movie and it was so much fun!
5: Bath Tub: This is my go-to activity when the day gets long. My kids love baths, especially when we play with bath paint! I can't even count how many times we've played with bath paint. If you haven't tried it yet, you have to!
What ideas do you have? We need some more ideas since rain is still in the forecast! Thanks in advance for sharing your ideas.
Alright, it's time for our Thursday Toddler & Preschool Link Up! Today, I'm featuring one of my favorite ideas shared last week. It's a flower made from recycled egg cartons. How cute is this?! This would be a perfect activity for any little one this spring and would make a great Mother's Day present. Make sure to check out Capri + 3′s blog for more details. Thanks for sharing!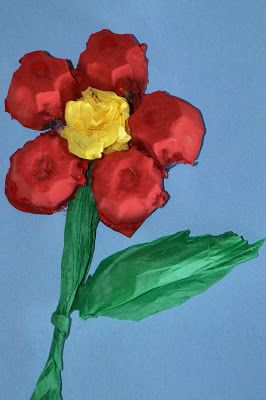 Also, check out Teachers of Good Things and For This Season to see if you've been featured on their blog today. Now it's your turn to share! If you have a blog post related to toddlers and preschoolers, please link up your ideas. You may even be featured next week!